Santa Cruz Local offers its Scotts Valley City Council meeting recaps free as a public service. But our journalism costs money to produce.
Santa Cruz Local depends on memberships from people like you to make sure vital information can be available to all. Can we count on your help?
SCOTTS VALLEY >> The Scotts Valley police chief announced Tuesday that racial data on drivers stopped by the city's police department will be released annually, as part of several changes this month in response to national calls for police reform.
Scotts Valley police have been tracking vehicle stop data for more than 10 years, Scotts Valley Police Chief Steve Walpole told Santa Cruz Local in an interview.
Santa Cruz Local obtained vehicle stop data from January 2015 to July 2020 through a California Public Records Act request.
From January 2015 to July 2020, Scotts Valley police tallied 17,875 vehicle stops. Of those stopped, 2.3% were Black, compared with 0.5% of Scotts Valley residents who are Black. About 1.5% of Santa Cruz County's roughly 273,000 residents identify as Black, according to Census figures.
---

---
Walpole noted that demographics of vehicle stops in Scotts Valley were closer to the racial composition of the county than they were to the racial composition of Scotts Valley.
Walpole also said there are about 35,000 vehicle trips on Mount Hermon Road in Scotts Valley every day. Because there are about 12,000 residents of Scotts Valley, that many people who drive in Scotts Valley aren't from the city, he said.
Similarly, police often pull over drivers without a clear view of their race — during the day and at night. So it's not clear if people of a certain race are targeted.
The Scotts Valley data also showed that whites and Blacks were pulled over at a higher rate than their reported racial composition in the county. Hispanics were pulled over at a lower rate in Scotts Valley compared with the county's racial composition.
State data
In California, data released this year by the Racial and Identity Profiling Advisory Board shows state vehicle stop trends from the last six months of 2018 among the state's eight largest law enforcement agencies. Those agencies patrol Los Angeles, Riverside, San Francisco, San Diego and other areas.
"The most commonly reported reason for a stop across all racial/ethnic groups was traffic violations, followed by reasonable suspicion," the board's report summary stated. "A higher percentage of Black individuals were stopped for reasonable suspicion than any other racial identity group."
The report continued, "Officers searched Black individuals at a rate 2.9 times the rate at which they searched White individuals (18.7% vs. 6.5%)." It also stated, "Search yield rate analyses showed that, when officers searched individuals, contraband or evidence was generally found on white individuals at higher rates than individuals from all other groups."
Use of force policy, training
Tuesday, Walpole announced added training for Scotts Valley police officers, including:
More Crisis Intervention Training. The aim is to reduce harm by police who respond to mental health crises.
More mental health training.
More use of force training for officers who teach defensive tactics.
Walpole also announced changes to the department's use of force policy, including:
A clarification that officers have a duty to intervene if another officer or employee, including those from other police departments, uses unnecessary force.
An addition of a section on "de-escalation," or ways to decrease the need for force.
An addition that before use of deadly force, officers should identify themselves as peace officers and warn that deadly force may be used.
An addition that officers should provide or find medical help for people who have been injured, or say that they have been injured, by police use of force.
The council accepted the report, and did not take a vote. After Walpole's presentation, Councilmember Jack Dilles suggested a town hall or council subcommittee on "possible racism." Dilles is up for re-election on the Nov. 3 ballot. Vice Mayor Derek Timm supported the town hall idea.
City Manager Tina Friend said she's thinking about how the entire city organization deals with implicit bias, training and hiring. She invited Dilles to discuss with her what kind of community conversation would be feasible.
"This is not just a moment," Friend said. "This is something that I think is going to be a systemic effort over the long term, looking at this, and thinking about how we can grow and change as an entire organization."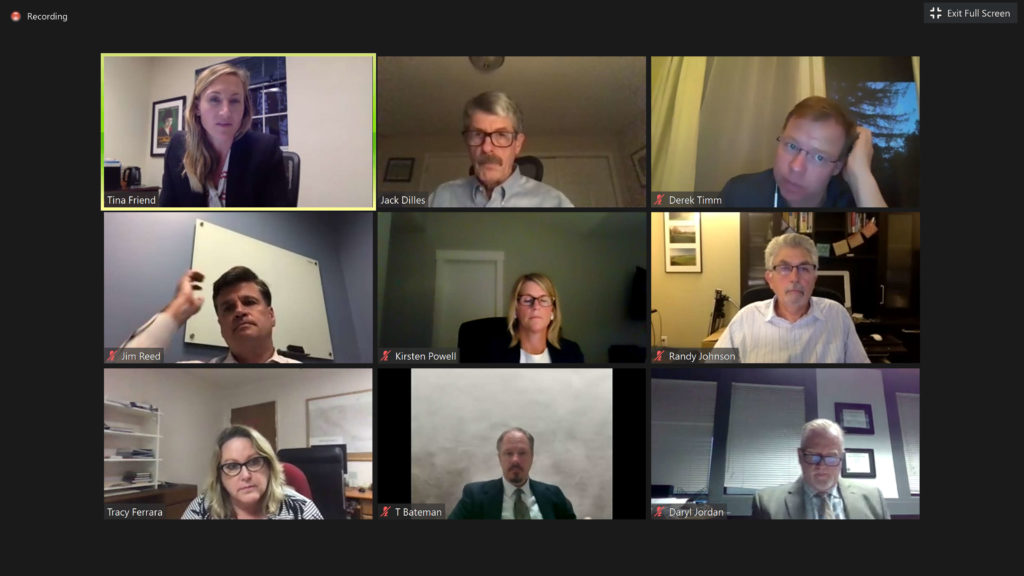 Fire update
With firefighters nearing full containment of the CZU Lightning Complex Fire in the San Lorenzo Valley and the North Coast, the massive Cal Fire base camp at Skypark in Scotts Valley is expected to close within a week, Friend said.
The Scotts Valley Library will resume curbside pickup Monday, she said. However, city staff need to assess the Skypark field for damage before they can reopen it to the public. Cal Fire would be liable for damage, Friend said.
During public comment on the city's response to a Santa Cruz County Civil Grand Jury report on wildfire risk, resident Wendy Brannon urged the council to draft a law that would allow the Scotts Valley Fire District to fine property owners for uncleared vegetation.
Council members did not comment on her request.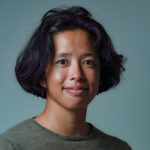 Kara Meyberg Guzman is the CEO and co-founder of Santa Cruz Local. ​Prior to Santa Cruz Local, she served as the Santa Cruz Sentinel's managing editor. She has a biology degree from Stanford University and lives in Santa Cruz.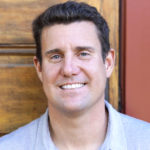 Stephen Baxter is a co-founder and editor of Santa Cruz Local. He covers Santa Cruz County government.