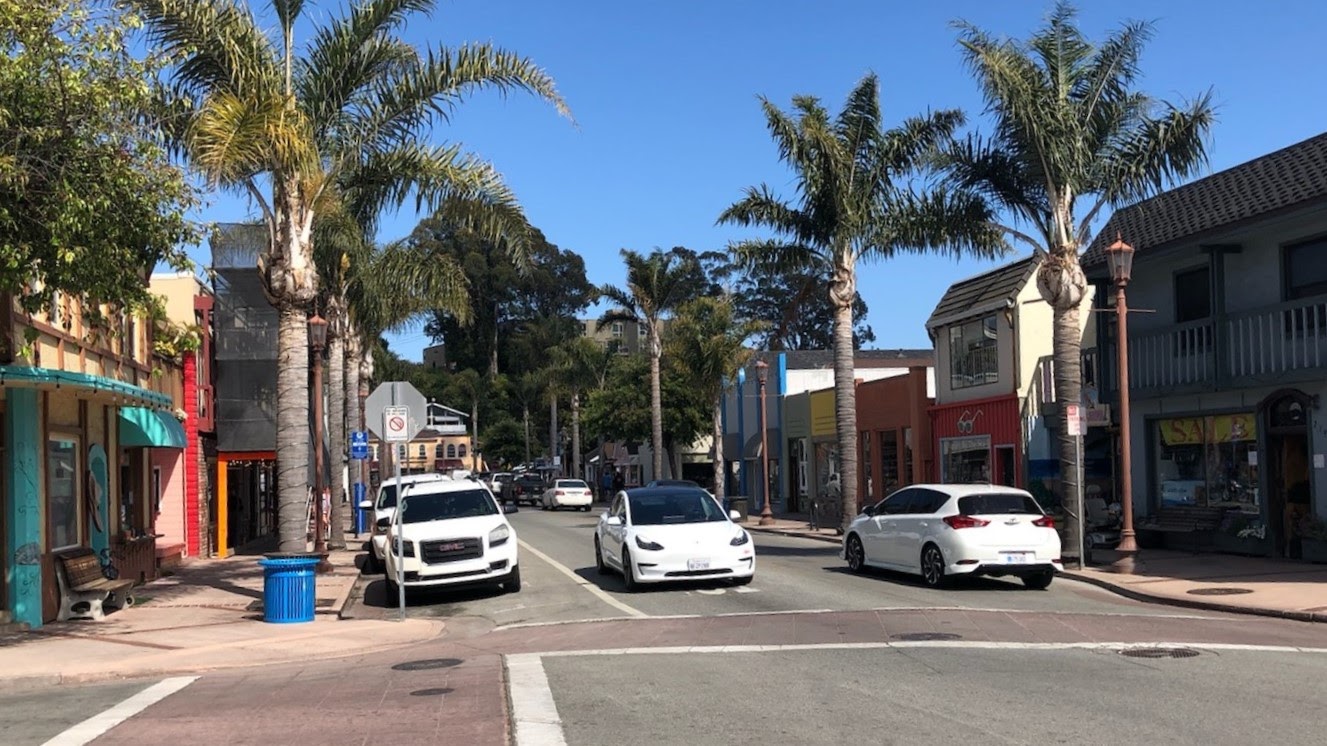 Capitola could have more outdoor dining and fewer parking spaces if a proposed program is accepted by the California Coastal Commission. (Kara Meyberg Guzman — Santa Cruz Local)
CAPITOLA >> After more than a year of COVID-related restrictions on restaurants and an increase in outdoor dining, Capitola leaders on Thursday agreed to pursue a permanent program to allow more outdoor restaurant seating.
Capitola's current outdoor dining law is due to expire in September. In a survey of Capitola Village restaurateurs, nine of 17 expressed interest in the program. In a poll of residents, 83% of respondents expressed interest. 
Because Capitola Village's zoning code prohibits outdoor dining, city leaders must get approval from the Coastal Commission for the permanent program. To preserve parking access to the coast, the plan will propose 25 parking spaces for restaurant seating, which is about half of what has been used during the pandemic.
The reduced space would accommodate all restaurants that have expressed interest in continued outdoor dining, said Capitola Public Works Director Steve Jesberg. The proposal, once final, could be submitted to the commission as soon as September. It could be decided in a December Coastal Commission meeting. 
The proposed program would create semi-permanent outdoor dining parklets in parking spaces throughout Capitola Village as well as the sidewalk in Monterey Avenue and on the Capitola Wharf. It would exclude Lawn Way. The city council devoted $20,000 to develop a standard parklet design, but will consider custom designs from businesses as well. 
The city plans to waive permit fees for restaurants and charge $3,400 in annual rent per parking space to make up for lost meter revenue. Restaurants will also be on the hook for construction, which could cost between $15,000 and $30,000.
During public comment, Capitola resident and former planning commissioner Linda Smith said the program will be crucial for businesses recovering from the pandemic. "Having options in establishing a parklet may be the difference between surviving and not surviving," she said. 
Vice Mayor Sam Storey voted against the proposal because he disagreed with limiting the number of parking spaces to 25 and preferred to apply to the Coastal Commission with a larger program. "I think we're negotiating with ourselves," he said. 
The council voted 3-1 in favor of the program. Councilmember Margaux Keiser, an employee of Capitola Village restaurant Paradise Beach Grille, recused herself.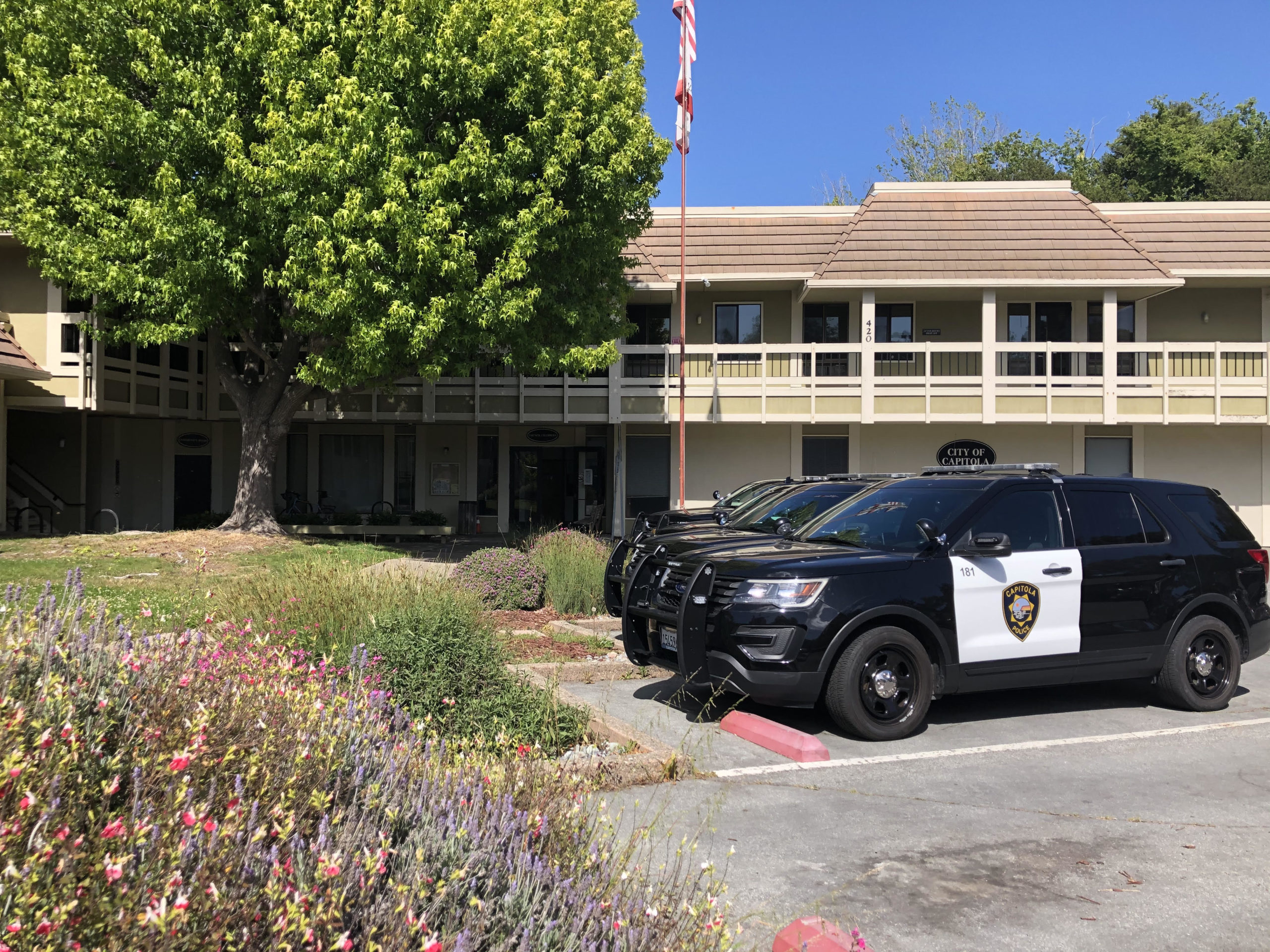 Capitola leaders on Thursday approved a plan to recruit a new police chief. (Kara Meyberg Guzman — Santa Cruz Local)
Search begins for new police chief
The council unanimously approved a five-month plan to recruit a new police chief. Chief Terry McManus plans to retire in November.
The hiring process will begin in July with a series of community forums. Residents can share their priorities and preferred qualities for a new chief. "We want to have a very inclusive and transparent recruitment process," said City Manager Jamie Goldstein. 
The council allocated $25,000 to recruiting agency Bob Murray & Associates. The agency assisted in McManus' hiring in 2016. Candidates will be recruited from late July through September. In September and October, candidates will be interviewed by three committees: one with McManus and other police professionals, one with city employees, and one with community and business leaders. After all committees interview each candidate, a new chief will be appointed in November.
Councilmembers Kristen Petersen and Margaux Keiser volunteered for the interview committee with city department directors. Both council members currently sit on Santa Cruz County's Criminal Justice Council.
New budget approved
Thursday, the council also unanimously approved the budget for the fiscal year that begins July 1.
The budget includes city improvements such as utility undergrounding and a traffic improvement project on Park Avenue, as well as free feminine hygiene products in public restrooms.
The finalized budget also includes several proposals discussed at the council's May 6 meeting. It includes $1.84 million in repairs to Capitola Wharf and the purchase of a passenger van to transport kids on field trips in afterschool programs. The wharf repairs and the van will be paid for with federal American Rescue Plan funding. Revenue from hotel taxes will fund $33,000 for a grant program for local nonprofit groups and $30,000 for the Recreation Division for Early Childhood and Youth programs.
City labor agreements
After four months of negotiation, agreements have been made with most of the city's employee bargaining groups. The council unanimously approved memorandums of understanding with confidential employees, department heads, and the city manager. In a special meeting that followed Thursday's city council meeting, agreements were approved with the Association of Capitola employees and mid-management employees. 
The agreements included cost-of-living raises from 2% to 3%. Mid-management employees will also see raises from 2% to 6%. The new agreements last until July 2023. The city remains in negotiations with the Capitola Police Officers Association and the Police Captains' Association. 
New public events scheduled
Capitola plans to resume several public events that follow the end of the state's mask mandate and ban on public gatherings June 15. The city will resume Twilight Concerts on Wednesday evenings and a monthly Sunday Art and Music at the Beach. 
The Art and Wine Festival, usually Capitola's largest city event, is scheduled for Sept. 9 to 11. Attendance regularly exceeds 25,000, which would classify the festival as a "mega-event" not allowed under current pandemic regulations. City staff plan to work with the festival to comply with state laws. Other upcoming major events include the Capitola Beach Festival on Sept. 25 and 26 and the Monte Foundation Fireworks festival on Oct. 10.
Become a member of Santa Cruz Local, an independent, community-supported newsroom that's owned and led by local journalists. Our stories are free and always will be, but we rely on your support.
Already a member? Support Santa Cruz Local with a one-time gift.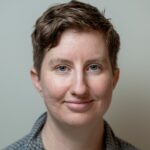 Jesse Kathan is a staff reporter for Santa Cruz Local through the California Local News Fellowship. Kathan holds a master's degree in science communications from UC Santa Cruz.