CAPITOLA >> During a special meeting about Capitola's city budget Wednesday, city council members said they were on board with city staff recommendations to add back some of the roughly seven vacant city staff positions frozen during the pandemic. Adding an administrator in the building department could speed the pace of issuing permits to residents, City Manager Jamie Goldstein mentioned as an example.
Goldstein also said nearly $6 million has been identified but not yet secured for a Capitola Wharf renewal project that could cost $5 million to $7 million. The opportunities come in part because important city revenue sources like sales taxes, hotel taxes and vacation rental taxes are bouncing back, city staff said. No vote was taken Wednesday. 
"Our local economy is starting to show signs of recovery from the pandemic," Capitola Finance Director Jim Malberg said at the meeting. "We're realizing that the fiscal impacts that we originally anticipated were not nearly as severe as we thought."
The council plans to review the budget again at a May 20 meeting and at least one more time before anticipated budget approval in late June.
The city's General Fund revenue is about $16.3 million for the 2021-2022 fiscal year that starts July 1, according to the

proposed city budget

. 

The city has about a $1.4 million balance available that the city council can help decide how to spend. 

Although adding back seven frozen city staff positions would cost about $603,000, city staff and council members said they might use about $200,000 to add back positions and $750,000 for CalPERS retirement costs. The rest of the $1.4 million could go elsewhere depending on the council's decisions in the coming months.
Malberg said unfunded pension liabilities remain a concern. He said the city is "heavily reliant" on sales tax revenue and taxes from hotels and vacation rentals.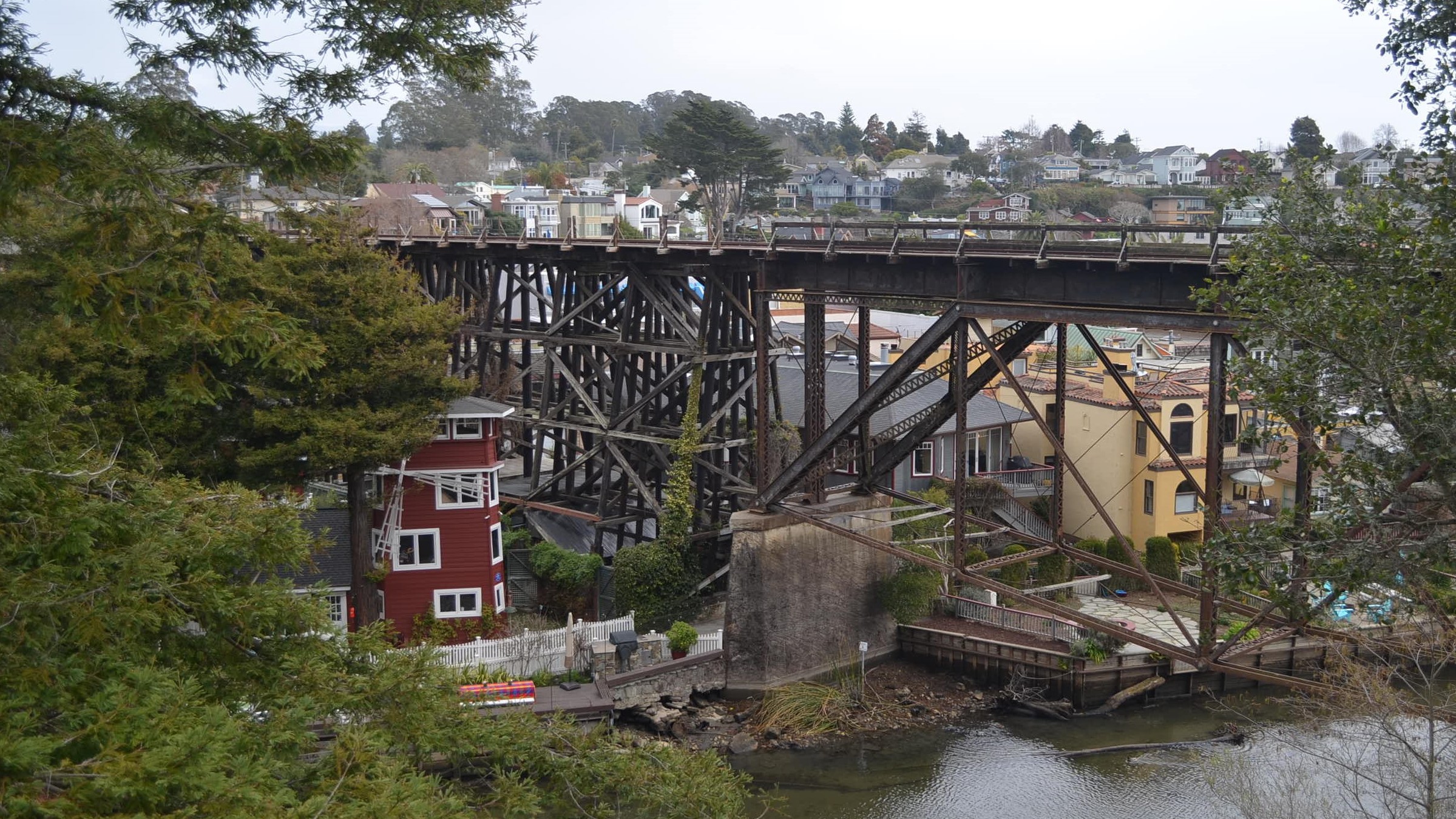 Capitola's budget picture has improved since the heart of the Coronavirus pandemic. (Stephen Baxter — Santa Cruz Local)
Wharf fixes
A request for bids on the Capitola Wharf renovation project could happen as soon as the fall. The wharf project has needs with various priority levels, so pieces could be left out or added as needed, Goldstein said. For instance, Goldstein said, new bathrooms are planned for both ends of the wharf and one end could go without it.
Wharf renovation funding includes $1.88 million from the federal American Rescue Plan and a potential $1.9 million grant from the California State Coastal Conservancy, city staff said. 
"The city will need to evaluate options to finance wharf construction including obtaining debt, utilizing other funding sources to jump-start construction, or phasing construction to match available revenue," according to the proposed budget. City staff and the city council must evaluate funding sources to fill that money gap.
A 0.25% sales tax hike approved by Capitola voters in Measure F in 2016 helped pay for wharf redesign work so far. Measure F generates about $960,000 annually. Measure F also helped pay for jetty repairs and a rebuild of a flume that conveys water from a seasonal lagoon to keep sand on Capitola beaches year round.
Tight city staff
The roughly seven frozen city staff positions had saved the city about $603,000, but it also left remaining city staff members with more responsibility. One person is trained to do city payroll, for instance, Malberg said. He wanted to train a backup person. 
"Over the last 14 months, I've been one positive COVID test away from not being able to get payroll out, which has made me very nervous," Malberg said. "Our senior accountant is getting prepared to move for the second time during this pandemic and also got married. I don't think he's taken more than a day and a half off consecutively since the pandemic hit. Because we just don't have any backup for all the things that he does."
Several council members said they wanted to add back some of the seven city positions. "I know what it's like to be overworked during a time of uncertainty," said Councilmember Margaux Keiser. 
The police department accounts for about 51% of the city's general fund expenditures, according to city budget documents. Police leaders said they wanted to add a new analyst position, and council members were generally supportive.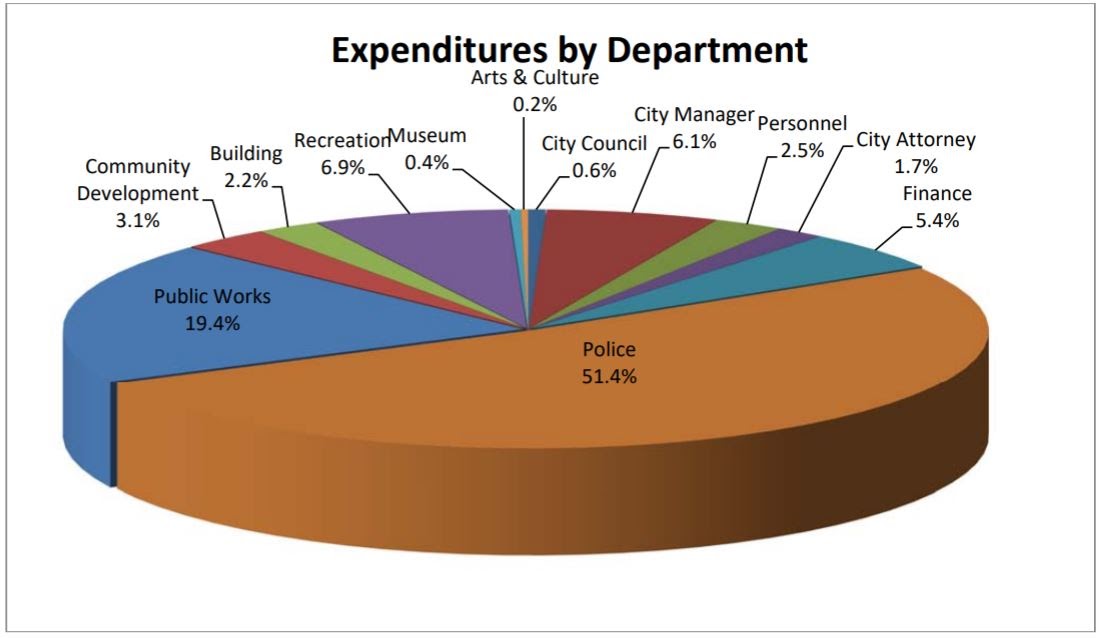 Capitola's proposed budget for Fiscal Year 2020-2021 includes a chart of expenditures by department. (City of Capitola)
Youth van, new traffic circle discussed
Because the council could decide how to spend some of the $1.4 million balance, Mayor Yvette Brooks said she wanted a list of capital improvement projects and costs and see which ones could be accomplished. That list is expected to be shown at the council's May 20 meeting. 
About $49,000 gathered through hotel taxes must be spent on "early childhood or youth programs," city staff said. Goldstein suggested buying or leasing a van to transport kids on field trips in afterschool programs. 
The van is important because bus charters are prohibitively expensive, Capitola Recreation Supervisor Nikki Bryant. A round-trip charter bus trip from Capitola's community center to Simpkins Swim Center in Live Oak costs about $1,000, Bryant said. 
Other projects also could get a start with city money. A traffic circle to replace stop signs at Cliff Drive and Wharf Road is also a potential project Councilmember Jacques Bertrand said was of interest. He said a constituent recently advocated for a roundabout in part because of collisions there.
Goldstein, the city manager, said Pacific Gas & Electric crews had started to put utilities underground near the intersection. The utility work is a prerequisite for the potential project, he said. 
Other major projects
The Capitola Mall redevelopment is important for residents and city finances because of sales tax revenue it generates. Owner Merlone Geier Partners "put the project on pause for the near term" during the pandemic, City Manager Goldstein wrote in the proposed budget. "City staff remains actively engaged with mall ownership to help them navigate the development review processes."
The Capitola Branch Library is expected to open soon. Construction began in 2018 and was paid for mainly by Measure S.
Become a member of Santa Cruz Local, an independent, community-supported newsroom that's owned and led by local journalists. Our stories are free and always will be, but we rely on your support. Already a member? Support Santa Cruz Local with a one-time gift.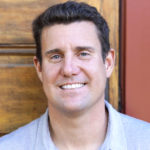 Stephen Baxter is a co-founder and editor of Santa Cruz Local. He covers Santa Cruz County government.