SCOTTS VALLEY >> Wednesday evening, Scotts Valley City Council approved two projects slated to add a total of eight new houses and two new duplexes.
The Bay Village subdivision is expected to include six single-family houses and two duplexes. The site is now a vacant lot between MacDorsa Park and the Scotts Valley Fire Department on Erba Lane.  The land is owned by Larry Abitbol, CEO and president of Scotts Valley-based Bay Photo Lab. Following environmental concerns, owner Abitbol designated part of the property with large oak trees and a creek as a protected area that won't be developed. 
The development will include a private road for access. To fulfill city public art requirements, a retaining wall will feature a large mural.
The project falls within a zone in which the city requires 15% of new construction to be affordable housing. To comply, the development must have at least one unit available at an affordable rent or price to people with low incomes. Another unit may be available at below market rate, to people with moderate incomes, or the developer may pay a fee. The income limits are set by the state.  
The city council is considering expanding the affordable housing mandate across all of Scotts Valley. 
Several residents of Erba Lane voiced concerns about the development's impact on traffic and parking on their street. Although the development includes two-car garages and ten guest parking spots, residents worried visitors would use their street for overflow parking. Residents were also concerned about losing a walkable path to the adjacent MacDorsa park, accessed through the vacant lot.
"You're essentially cutting off access," said one commenter who identified himself as Eric. The meeting was held online only. The planned development contains an easement for the city to develop pedestrian park access to the public.
In response to concerns, Councilmember Donna Lind said, "We're limited in what we can do to keep things status quo." The state has mandated new construction in the city, she said, and lack of housing has forced many people who work in Scotts Valley to live elsewhere.
The site frequently has been used by the Scott Valley Fire District for training. Battalion Chief Chris Stubendorff said in an interview that training will be scaled down or moved to other facilities. "We always knew this was bound to happen," Stubendorff said. "It's never been our property, and we're grateful we've been allowed to use it as long as we did." 
The development was approved with a unanimous vote from the city council.
A second, smaller development was approved at 4303B Scotts Valley Drive that will add two new homes on a lot that currently contains a single house. No public comment was raised. 
Scotts Valley law does not require affordable units to be included in proposals with six or fewer units.
Councilmember Jack Dilles raised concerns about the impact of new construction on parking in the surrounding area. The proposal passed with Dilles as the sole opposing vote. 
Units for people with low or very-low incomes are rarely built in Scotts Valley. As of July, Scotts Valley had permitted zero very-low income units and three low-income units in about five years. State requirements call for Scotts Valley to permit an additional 34 very-low income units and 19 low-income units by the end of 2023.
Wastewater rate hike approved
The council also approved rate hikes for wastewater treatment. Rates will increase by 9% every year for the next five fiscal years. The new rate will take effect July 1. 
City Manager Tina Friend said the hikes were necessary to fund crucial updates to the wastewater treatment plant. Even after the hikes, rates would remain "well-below average for the region," Friend said. 
The rate increases will finance a $4.5 million dollar loan to be used for facility upgrades.The rates had not been adjusted since 2019 in part because of the pandemic in 2020. 
Become a member of Santa Cruz Local, an independent, community-supported newsroom that's owned and led by local journalists. Our stories are free and always will be, but we rely on your support.
Already a member? Support Santa Cruz Local with a one-time gift.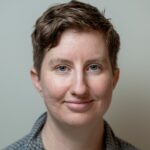 Jesse Kathan is a staff reporter for Santa Cruz Local through the California Local News Fellowship. Kathan holds a master's degree in science communications from UC Santa Cruz.