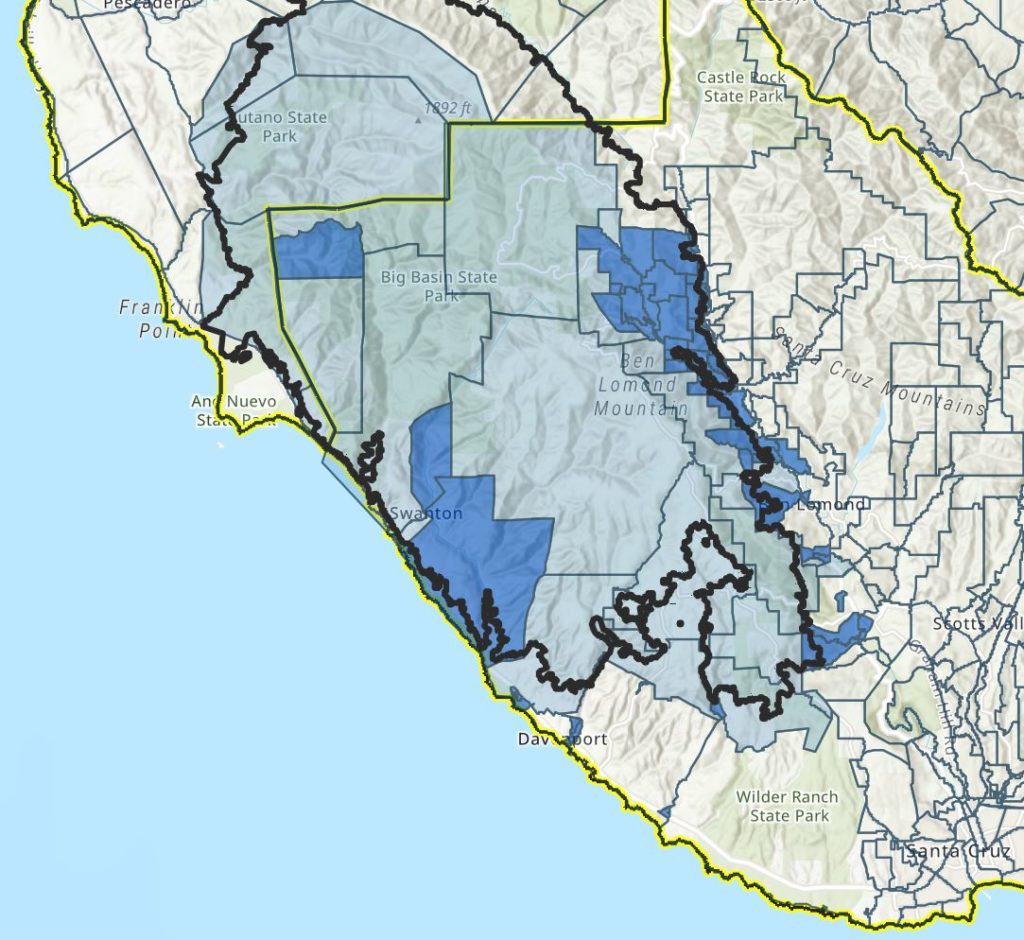 Santa Cruz Local offers its wildfire-related work free as a public service. But our work costs money to produce. 
Santa Cruz Local depends on memberships from people like you to make vital information available to all. Can we count on you?
SANTA CRUZ >> Areas around Boulder Creek, Ben Lomond, Brookdale, Felton and Swanton are more prone to mud slides than other areas in the CZU Lightning Complex Fire zone, according to an interactive map released this week by Santa Cruz County leaders.
The updated Debris Flow Hazard Risk Map compiled data and observations from Cal Fire and the California Geological Survey to show smaller areas of high risk compared with preliminary maps. In fire scorched areas, even five to 15 minutes of rain can send deadly mud and debris up to one mile from the burn zone. Post-wildfire slides killed more than 20 people in Santa Barbara County in 2017.
"Should evacuations be necessary, the county urges residents to take this risk seriously," Santa Cruz County spokesman Jason Hoppin wrote this week. "All residents within evacuated areas should leave, regardless of the circumstances or location of their residence."
Hoppin said if slides are triggered, access may be cut off and rescues "may not be possible."
County leaders have asked residents to know their evacuation zone so they can heed potential calls to evacuate when rain is forecast. Residents can sign up for evacuation text alerts online or by text messaging "SCR911" to 99411. The county's CodeRed app can be downloaded to smartphones at the Apple App Store or Google Play.
"While the entire CZU Lightning Complex is an area considered to be at risk, county geologists have determined that thousands of residents face elevated debris flow risks and could face evacuations — potentially multiple evacuations — depending on weather conditions," Hoppin wrote. "Assessments are based on geology, topography, burn severity and evidence of historic debris flows, among other factors."
The new map shows areas at higher risk of slides in neighborhoods hard hit by fire north and west of Boulder Creek. It also shows higher risk areas close to Highway 9 through Ben Lomond, Brookdale and Felton. Heavily burned Swanton is the main area at risk on the North Coast, according to the map.
Areas not marked in dark blue have lower risks and are less likely to be evacuated, county leaders said.
County officials asked residents not to put RVs, trailers or tents on properties that have not been evaluated for slides.
More Santa Cruz County information on slides and debris flow is on the county's website.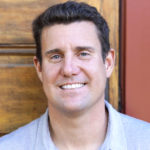 Stephen Baxter is a co-founder and editor of Santa Cruz Local. He covers Santa Cruz County government.