Santa Cruz Local offers its Santa Cruz County Board of Supervisors meeting recaps free as a public service. But our work costs money to produce.
Santa Cruz Local depends on memberships from people like you to make sure vital information can be available to all. Can we count on your help?
SANTA CRUZ >> Five to 15 minutes of heavy rain could trigger deadly slides of mud and debris into homes up to one mile from charred hillsides in the CZU Lightning Complex Fire zone, Santa Cruz County leaders said Tuesday. 
The U.S. Geological Survey has released preliminary maps of debris flow probabilities in the fire zone. More detailed maps from Cal Fire and the California Geological Survey are due to be made public next week, county staff said Tuesday.
"We need to get the message out that debris flows need to be taken as seriously as a wildfire," said Kent Edler, Santa Cruz County's assistant director of public works.
In a presentation at a special Santa Cruz County Board of Supervisors meeting Tuesday, Santa Cruz County Senior Civil Engineer Carolyn Burke said that rain at higher elevations could trigger 30 mph debris flow to places below where only sprinkles of rain are felt. "Once you can see or hear a debris flow, it's too late," Burke said.
Debris flows happen in part because burned vegetation leaves a waxy layer below the soil that makes it harder for rain to permeate the ground. So five to 15 minutes of "high intensity" rain could create a slide that picks up loose soil, branches and other debris and spread it from high slopes to miles below — even in flat areas, county staff said.
Burke said that debris flows' "unpredictable nature and powerful force make it imperative that we act swiftly to save lives by educating our community on the risks of debris flows and the only effective means of protection: early warning and evacuation."
Santa Barbara County deaths
County staff pointed to mudslides in Santa Cruz and Santa Barbara counties in recent years. Two people were killed during the December 2017 Thomas Fire in Santa Barbara County, but mudslides killed at least 21 people.
Just as the CZU Lightning Complex Fire has led to post-fire evaluations from Cal Fire and California Geological Survey, the Thomas Fire led to similar evaluations in Santa Barbara County. Similar to Santa Cruz County, the evaluations of a Watershed Emergency Response Team in Santa Barbara included field data collection and computer modeling of debris flow probabilities in segments of watersheds.
When a rain storm was predicted in January 2018, Santa Barbara County leaders issued an evacuation order 24 hours ahead of the storm.
Burke said about 28% of the residents who were told to evacuate left.
About 3:45 a.m., slides started and destroyed 425 structures. Twenty-one people died and two went missing and were presumed dead.
In Santa Cruz County, a preliminary "debris flow segment probability" map showed more debris flow likely in western areas of the fire zone such as Bonny Doon. However, Burke said areas of low debris flow probability are not clear of danger.
Debris flows from storms in recent years have knocked homes off their foundations in San Lorenzo Valley and the North Coast, Burke said. "It is difficult to predict when and where the conditions will be just right to create a debris flow. They can occur where they never have in the past and can revisit previous sites," Burke said. "Unlike fires or floods, there's no way to fight or ride out a debris flow in place. Early evacuation is the only sure way to survive a debris flow event."
For these reasons, a rain forecast could mean an evacuation warning in or even near the CZU wildfire zone.
County staff said there is increased risk of debris flow when a home is:
in or near drainage channels
on or below a burned slope.
Total winter rain is not as important as how fast rain falls in minutes or hours, said Edler, the assistant public works director. Half an inch of rain in five minutes could trigger debris flow — which is common in the Santa Cruz Mountains, a county geologist said.
Some residents asked whether planting vegetation or other measures could be taken to stop debris flow. County staff said the waxy layer below scorched soil makes and the wide area makes planting essentially ineffective.
Risk of debris flow could lessen over time depending on rain, county leaders said. A county geologist said evacuation area information will become more precise as more data is collected through the winter.
Evacuation plans
"Given the size of this fire and the complexity of these different hazard areas, I think we're really going to have to focus on the preventative evacuations in order to save property," Coonerty said during Tuesday's meeting.
Coonerty also advised his constituents to read a Flash Flood and Debris Flow Guide published by the National Weather Service. "This will be a threat we need to monitor and take seriously for the duration of the rainy season," Coonerty wrote in his newsletter Tuesday.
County staff said evacuation orders could be given through the county's Zonehaven site as was done during the wildfire. County leaders also may use automated calls to landlines and the county's Code Red cellphone alert system. Residents can sign up online.
"People are anxious," said Santa Cruz County Supervisor Bruce McPherson. "They want to move, but they don't want to move into another disaster."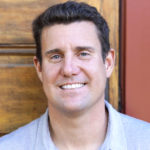 Stephen Baxter is a co-founder and editor of Santa Cruz Local. He covers Santa Cruz County government.