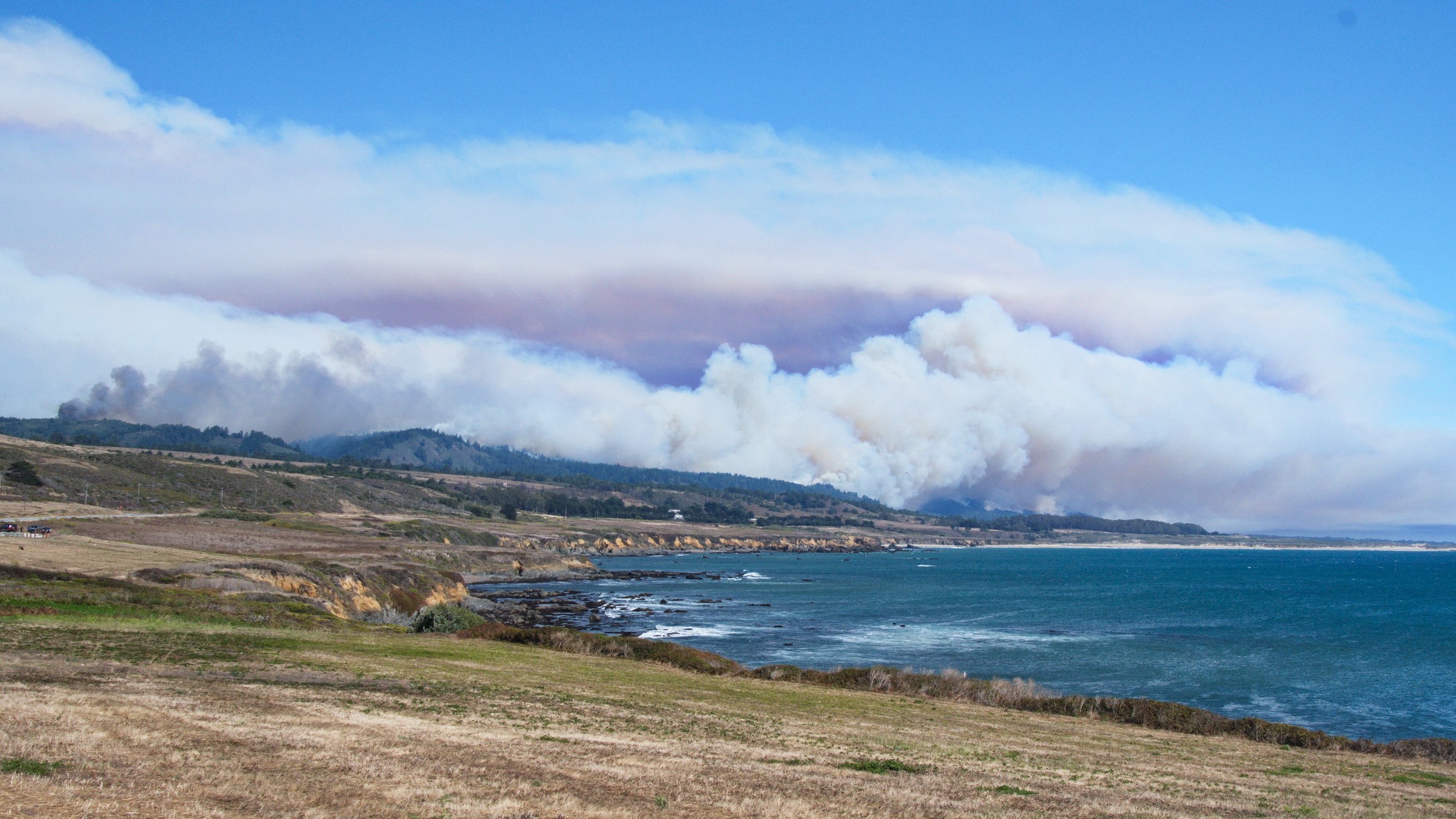 Smoke billows from the CZU Lightning Complex Fire near Año Nuevo State Park on Aug. 19, 2020. (Jan Null — Contributed)
SANTA CRUZ >> In light of a slow rebuild process for hundreds of CZU Lightning Complex Fire victims since 2020, county supervisors on Tuesday unanimously agreed to revamp a permit dispute process and make decisions and requirements more transparent.
Many CZU Fire victims have faced problems with requirements related to septic systems and geology.
"We're really trying, again, to help people speed up this process," said Santa Cruz County Supervisor Justin Cummings, at Tuesday's meeting. Cummings represents District 3, which includes the North Coast and parts of Santa Cruz. "For many folks, they're still waiting. We're now going on three years."
Many residents hired technical consultants to navigate the rules, and residents often are intermediaries between county staff and consultants who have disagreed with county determinations, said Carolyn Burke, the county's assistant director of community development and infrastructure.
"Without a clear path for resolution of these disputes, property owners struggle to relay technical information to county and Recovery Permit Center staff through a series of overlapping emails that — when combined with requests for additional information — can take weeks or months to sort out," Burke said at Tuesday's meeting. 
Other common problems: 
Applicants need preclearance before they can apply for a building permit. Some applicants want to dispute county staff's preclearance determination, but there has not been a formal process to handle disputes, Burke said.

Because there has been no "concrete timeline for response," applicants often send emails to other Recovery Permit Center staff. Staff asks for changes or tries to resolve the dispute, the applicant gets a response, but the applicant still "lacks clarity on  the ultimate authority making the determination," Burke said. If the applicant disagrees with a denial, they don't know how to elevate their complaint, Burke said. 
To try to fix these problems, county leaders agreed to some changes Tuesday:
A single submission point with a single contact for all response and coordination.  

A two- to four-week timeline to review and respond to preclearance submissions.

A formal dispute resolution process.
If an applicant wants to submit a dispute, an online form is expected to provide information and details of the applicant's rebuild proposal, the county's determination, the applicant's dispute, and the applicable county code. 
"Once the form has been submitted, a Recovery Permit Center staff person will review the submittal to determine if the review request can be handled expeditiously on the staff level, or if it requires further review by department leadership," according to a county staff report. Further review would be considered at a meeting of the directors of the county departments of Environmental Health, Community Development and Infrastructure, and fire agency leaders if applicable. Meetings are expected every two weeks. The applicant then is expected to get "a written response that details the relevant codes and policies underlying the decision," county staff wrote.
The Recovery Permit Center website is expected to be updated in the next four weeks to reflect the changes, Burke said Tuesday. The site is expected to allow applicants to review their applications, see county staff comments and schedule in-person and phone appointments with county staff. Consultants from 4Leaf will continue to handle some permits and other work.
Because some state laws govern septic system requirements, Santa Cruz County Supervisor Bruce McPherson told county staff at Tuesday's meeting to ask state leaders to change the Local Agency Management Program to allow functional septic systems homes built before 1996.
At Tuesday's meeting, McPherson said he was "not satisfied with the pace of recovery." McPherson said, "This is going to make the process better."
Supervisor Justin Cummings also told county staff that applicants should be notified when county staff update their application status on the new website. Application decisions should take no more than two weeks for "uncomplicated" cases. The supervisors voted 5-0 to include those changes.
Rebuilding progress
County staff and firefighters have said that 911 homes were destroyed in the CZU Fire. County staff often have denied "pre clearance" to rebuild because of septic rules, geologic rules, fire protection access or a combination of factors.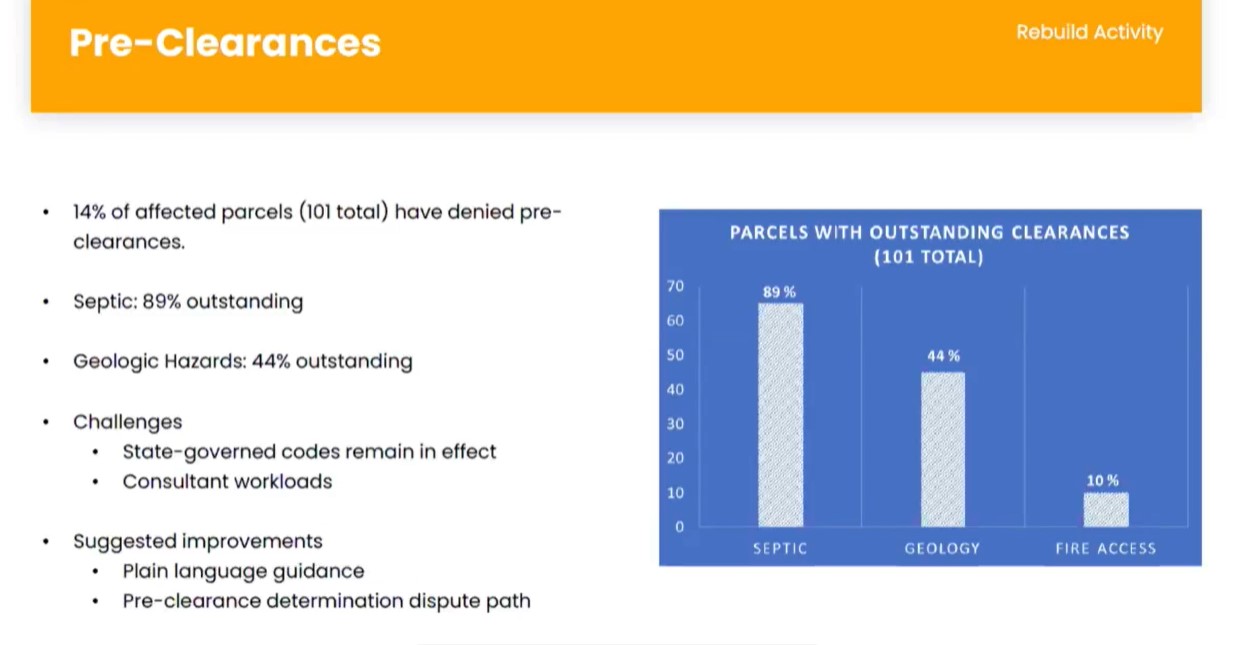 Santa Cruz County staff said Tuesday that 101 properties have been denied pre clearance to rebuild in the CZU Fire zone, typically because of septic system rules. (County of Santa Cruz)
Tuesday, Burke said that the 911 figure was an estimate. The 911 homes "was based on state and local inspectors' field guesses as to how a destroyed structure had been used prior to the fire," Burke said. "This determination was based on very little information that could not in many cases be corroborated with permit records." She said that some of those parcels had several buildings used as homes, and "it is unlikely that an owner would have the financial capacity to undertake all of the residences at once."
Burke said 697 parcels have inspection records that show at least one structure destroyed in the CZU Fire. 

Applications for preclearance or building have been submitted for about 53% of those 697 parcels. About 28% of those 697 parcels have permits or are in a permit review process, Burke said.

Burke said that rebuild pace is on par with Sonoma County's

wildfire rebuild efforts

, where less than 30% of homes have been permitted to rebuild since wildfires there in 2020.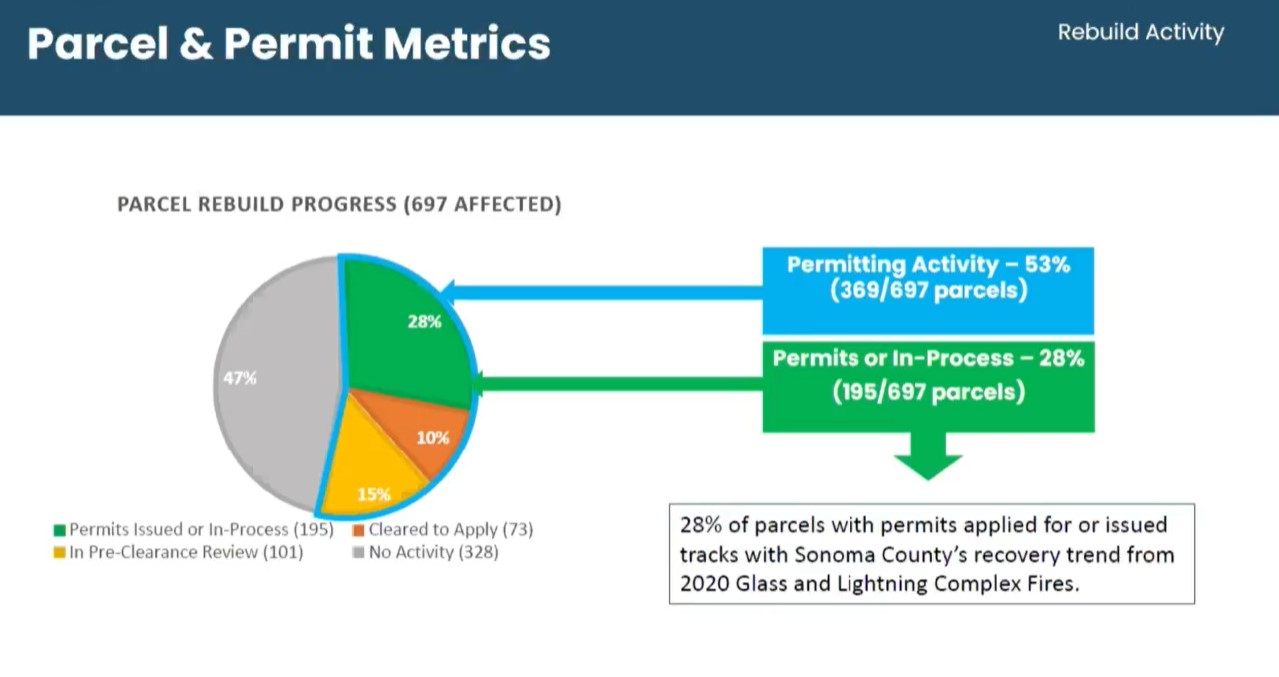 Nearly three years after the CZU Fire, 47% of parcels with destroyed buildings do not have a preclearance or building permit application. County staff said owners of those parcels have not pursued a rebuild. (County of Santa Cruz)
Aptos resident Becky Steinbruner, a frequent critic of Santa Cruz County supervisors, questioned the county's new total of 697 parcels with buildings destroyed in the CZU Fire. 
"It looks to me that this is just trying to make the numbers look better," Steinbruner told the supervisors at Tuesday's meeting.
CZU Fire victim Tracy Walker of Boulder Creek told supervisors on Tuesday that county staff do not want her family to rebuild. "But instead of just telling us 'No,' they keep changing the guidelines and requiring we do more, causing more unnecessary stress and financial burden," Walker said.
Walker said it took two years and five reports from two geologic firms to clear geologic hurdles for her property. Then after heavy storms this year, county officials told her that ground and water movement made those reports invalid. 
"We are about $100,000 in the hole on this build with nothing to show for it," Walker said. "What are we doing? What can we do?" she asked. "Can I go home yet?"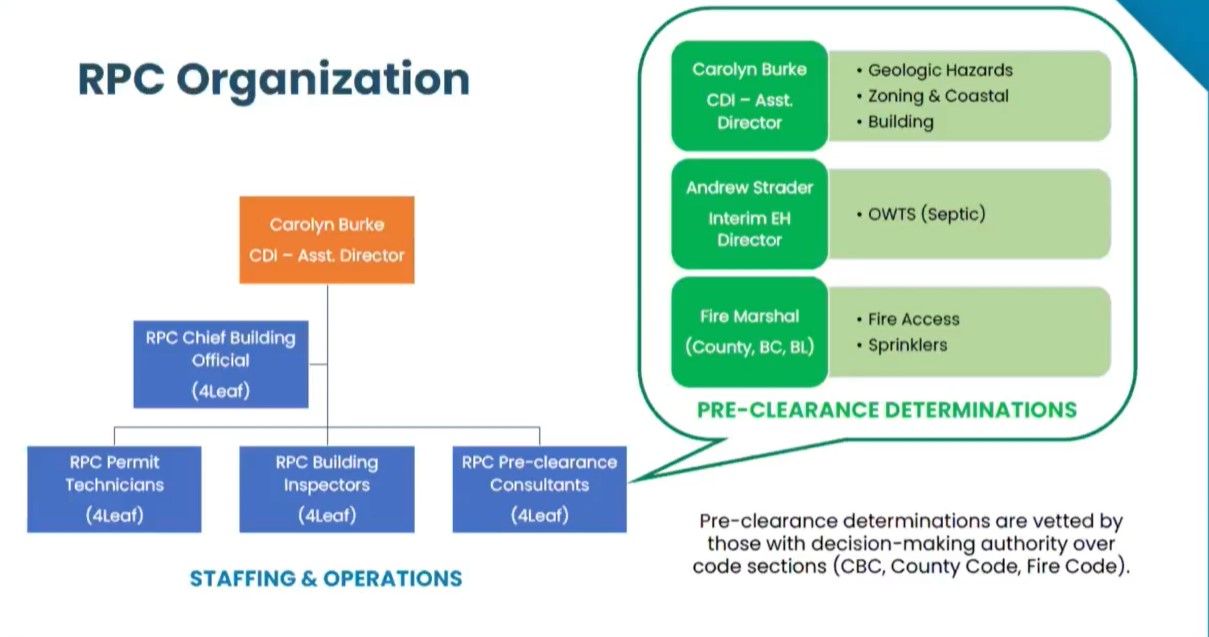 Santa Cruz County's Recovery Permit Center is run by Carolyn Burke, assistant director of the county's Community Development and Infrastructure Department. Burke outlined the structure of the permit center and the people in charge of septic and geologic processes. (County of Santa Cruz) 
Learn about membership
Santa Cruz Local's news is free. We believe that high-quality local news is crucial to democracy. We depend on locals like you to make a meaningful contribution so everyone can access our news.
Learn about membership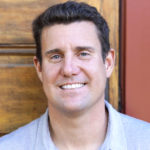 Stephen Baxter is a co-founder and editor of Santa Cruz Local. He covers Santa Cruz County government.