Welcome to Santa Cruz Local's AgendaWatch, where we inform you of noteworthy agenda items in local government this week.
This email series advances our vision for Santa Cruz Local: When we are all watching and engaged in our public institutions, our needs are addressed, democracy works better and our community is stronger. 
SANTA CRUZ COUNTY BOARD OF SUPERVISORS
9 a.m. Tuesday Nov. 19
Santa Cruz County Government Center
Room 525, 701 Ocean St., Santa Cruz
FEE ON SINGLE-USE DISPOSABLE CUPS
To help reduce litter and pollution, county staff recommends a mandatory charge of 25 cents for a single-use disposable cups for all food service businesses in the unincorporated county areas.
The new law would start July 1, 2020.
If the board wants the revenue to go to the county, rather than the businesses, the question could be on the March 2020 ballot.
If county leaders decide to use the money for litter prevention and cleanup, it would require an election and a more than two-thirds vote. A less specific revenue measure would require more than half the vote.
The fee could raise up to $1.2 million, county staff said.
If the law is approved by the board, the county's public works department will conduct outreach and education.

GRANT FOR DEPUTIES IN SCHOOLS, STUDENT CAREER TRAINING
The Santa Cruz County Sheriff's Office recently received a roughly $2 million grant for school safety and career readiness. This item is on the board's consent agenda.
In response to a 2017 Civil Grand Jury report, school districts have comprehensive school safety plans during a "targeted attack" such as an active shooter. However, schools in the county lack consistency in those plans, the report stated. The report recommended improved communication between school districts and parents, better communication and collaboration between school districts and law enforcement, placement of school resource officers in all school districts, and training in threat assessment for school districts and law enforcement.
The grant money will pay for law enforcement and probation departments to increase staff. It also will partner law enforcement with the Community Action Board, the County Office of Education and other groups to "initiate, coordinate and expand several evidence-based programs aimed at reducing juvenile delinquency, increasing credit accruals and improving collaboration between school districts and law enforcement with respect to threat situations and threat preparation in Santa Cruz County Schools," according to the county staff report.
Youth participants will learn job readiness skills including resume writing, job search, interview preparation and work ethic.
SANTA CRUZ COMMUNITY ADVISORY COMMITTEE ON HOMELESSNESS
6 p.m. Tuesday Nov. 19
Veteran's Memorial Building
846 Front St., Santa Cruz
The Community Advisory Committee on Homelessness was formed by the Santa Cruz City Council in June to guide the city's policies on homelessness.
The committee has three focus areas in the short term:
Establish a new managed shelter and relocate the River Street Camp.
Improve public health and hygiene.
Get the community's input and support.
Tuesday, the committee is expected to discuss its progress.
The committee will also discuss the city's law on camping. The city council, at its Nov. 26 meeting, is expected to update its policy for clearing unsanctioned camps on public property. The issue became a high priority last week when a new homeless camp appeared at Highway 1 and River Street, where the Ross Camp formed earlier this year. The camp has since been cleared.
A community listening session on public hygiene, previously scheduled for Nov. 19, has been postponed.
SANTA CRUZ PLANNING COMMISSION
7 p.m. Thursday Nov. 21
Santa Cruz City Council Chambers
809 Center St., Santa Cruz
AFFORDABLE HOUSING REQUIREMENTS FOR NEW DEVELOPMENT
The Santa Cruz City Council wants to increase the number of affordable units that developers are required to build. Current city law requires that new development in the city must have 15% of its units be affordable. The city council wants to increase that requirement to 20%.
Setting this affordability requirement is a balance. If the idea is to increase the city's number of affordable units, the requirement shouldn't be so high that it becomes too expensive and developers decide not to build. But it should not be so low that few affordable homes are built.
Thursday, the planning commission will discuss its recommendation to the city council on whether to increase the requirement. The city staff wants the planning commission to request that the city commission a financial analysis by an independent consulting firm. That analysis would look at factors like land and operating costs and suss out the possible risk for developers, to see if developers would still likely build under a 20% requirement.
The city council is expected to make a final decision at its Dec. 10 meeting.
Planning to attend these meetings? Come say hello. We'll be in the press section, or somewhere near the front.
As always, feel free to email [email protected] with any questions, ideas or feedback. 

Kara Meyberg Guzman & Stephen Baxter
Santa Cruz Local co-founders
---
SUPPORT LOCAL JOURNALISM WITH A MEMBERSHIP
If you value our work, please consider adding your name to our growing list of founding members. Your support allows us to keep our journalism going.
MEMBER
ALLY
DEFENDER
GUARDIAN
MONTHLY
ANNUAL
Our gratitude
Our gratitude
✔
✔
✔
✔
A place on our founders' donor wall
A place on our founders' donor wall
✔
✔
✔
✔
Access to transcripts
Access to transcripts
✔
✔
✔
✔
Access to additional reporting
Access to additional reporting
✔
✔
✔
✔
Discount on Santa Cruz Local events
Discount on Santa Cruz Local events
✔
✔
✔
✔
A Santa Cruz Local sticker
A Santa Cruz Local sticker
✔
✔
✔
✔
A Santa Cruz Local bumper sticker
A Santa Cruz Local bumper sticker
-
✔
✔
✔
A shout-out in an episode
A shout-out in an episode
-
-
✔
✔
A shout-out in episodes for the life of your membership
A shout-out in episodes for the life of your membership
-
-
-
✔
Two tickets to Santa Cruz Local events for the life of your membership
Two tickets to Santa Cruz Local events for the life of your membership
-
-
-
✔
Cancel anytime (but we can't issue refunds).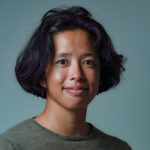 Kara Meyberg Guzman is the CEO and co-founder of Santa Cruz Local. ​Prior to Santa Cruz Local, she served as the Santa Cruz Sentinel's managing editor. She has a biology degree from Stanford University and lives in Santa Cruz.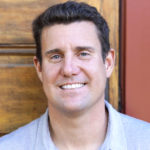 Stephen Baxter is a co-founder and editor of Santa Cruz Local. He covers Santa Cruz County government.