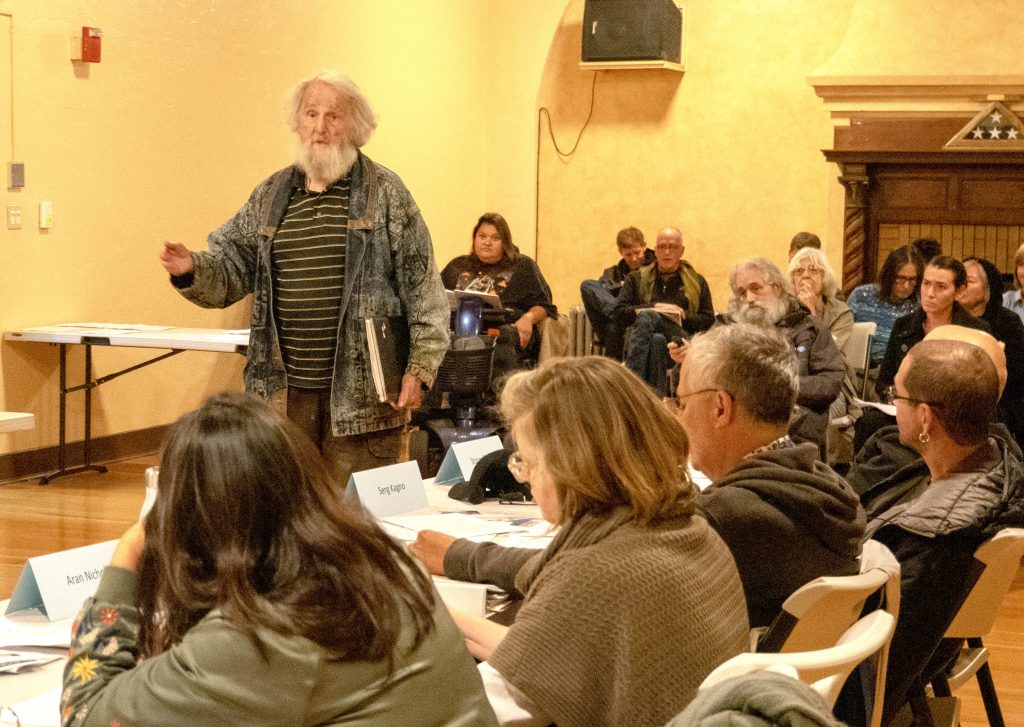 SANTA CRUZ >> A 13-person volunteer committee guiding the future of city policy on homelessness is focusing on public health, a new managed campground and community outreach.
The Community Advisory Committee on Homelessness discussed its preliminary plan at its meeting Tuesday at the Veterans Memorial Building in downtown Santa Cruz.
The committee will present the following recommendations to the Santa Cruz City Council on Dec. 10.
Create a new managed shelter program in or near the city this winter. The program managing the shelter would meet regularly with neighbors.
The River Street Camp, a campground managed by the Salvation Army in Harvey West, is set to close in March. The committee wants that shelter to continue in a new location. It's proposing that the city continue to support the county in funding the program.
Create an RV sewage dumping site in the city, to reduce illegal dumping.
Add two 24-hour portable toilets downtown.
Support the council's decision to keep the Louden Nelson Community Center bathrooms open only to people using the center.
Relocate the shuttle pickup for the Laurel Street Salvation Army shelter from a Front Street parking lot to an indoor location. Have people wait indoors or in a tent to allow outreach staff to offer services.
---
---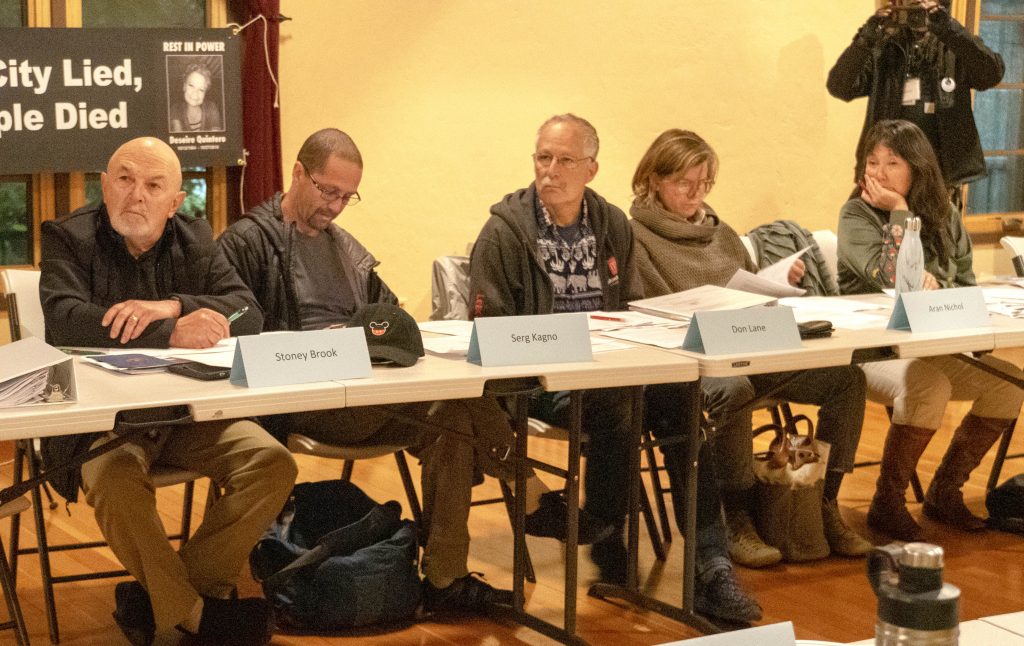 The committee's public outreach team has begun work on a plan to get community buy-in. At the committee's next two meetings, Nov. 19 and Dec. 3, it will host community listening events.
The idea is to introduce people on all sides of the issues to each other and have them hear each other's fears and solutions related to homelessness. One of the meetings will be on the Eastside, and the other on the Westside, likely in city schools.
The next two meetings will also include expert panels. The first panel discussion will be about public hygiene. The second panel will be about managed campgrounds.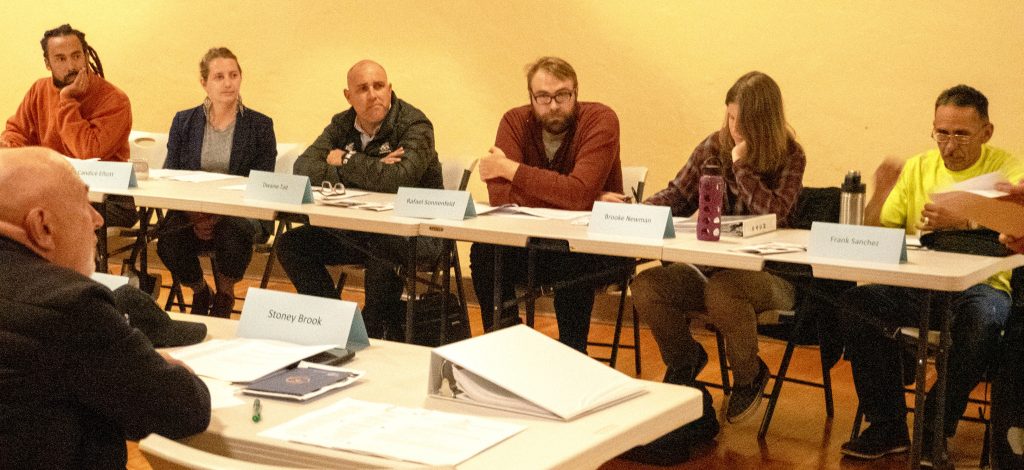 The committee also appointed a new member, Alie Soares, to replace Katie Woolsey. Soares is currently homeless and disabled. The committee currently has three members who are homeless.
Committee member Stina Roach was absent from Tuesday's meeting.
Listen to our related episodes:

Santa Cruz homelessness committee searches for answers (Oct. 3, 2019)

Santa Cruz tackles public restrooms (Aug. 28, 2019)

City names homelessness committee (June 26, 2019)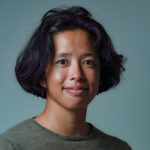 Kara Meyberg Guzman is the CEO and co-founder of Santa Cruz Local. ​Prior to Santa Cruz Local, she served as the Santa Cruz Sentinel's managing editor. She has a biology degree from Stanford University and lives in Santa Cruz.