Meet Maria Orozco
Residence:

Near Rolling Hills Middle School

Age:

34

Occupation:

Special programs and communications manager at UC Santa Cruz's Financial Aid and Scholarship Department

Work and local government experience:

Orozco has served as a Pajaro Valley Unified School District trustee for nearly 10 years. She has served on Watsonville's Parks and Recreation Commission for eight years

and

on several county boards and commissions including the Santa Cruz County Women's Commission. Orozco is a board member of the Pajaro Valley Education Foundation. Orozco is also a founding board member of the Friends of Watsonville Parks and Community Services, a nonprofit that supports the city's Parks and Recreation Department.

What local issues affect you that make you want to run for this office?

Orozco said job creation and economic development are her priorities. "With the rising cost of food, fuel and housing, Watsonville residents do need access to those types of opportunities," Orozco said. Orozco said a way to further that goal is to support development of programs that offer access to career pathways, internships, apprenticeships and educational and skill development programs. Orozco added that there is a need for more housing across all income levels, including affordable housing, workforce housing and programs for first-time homebuyers.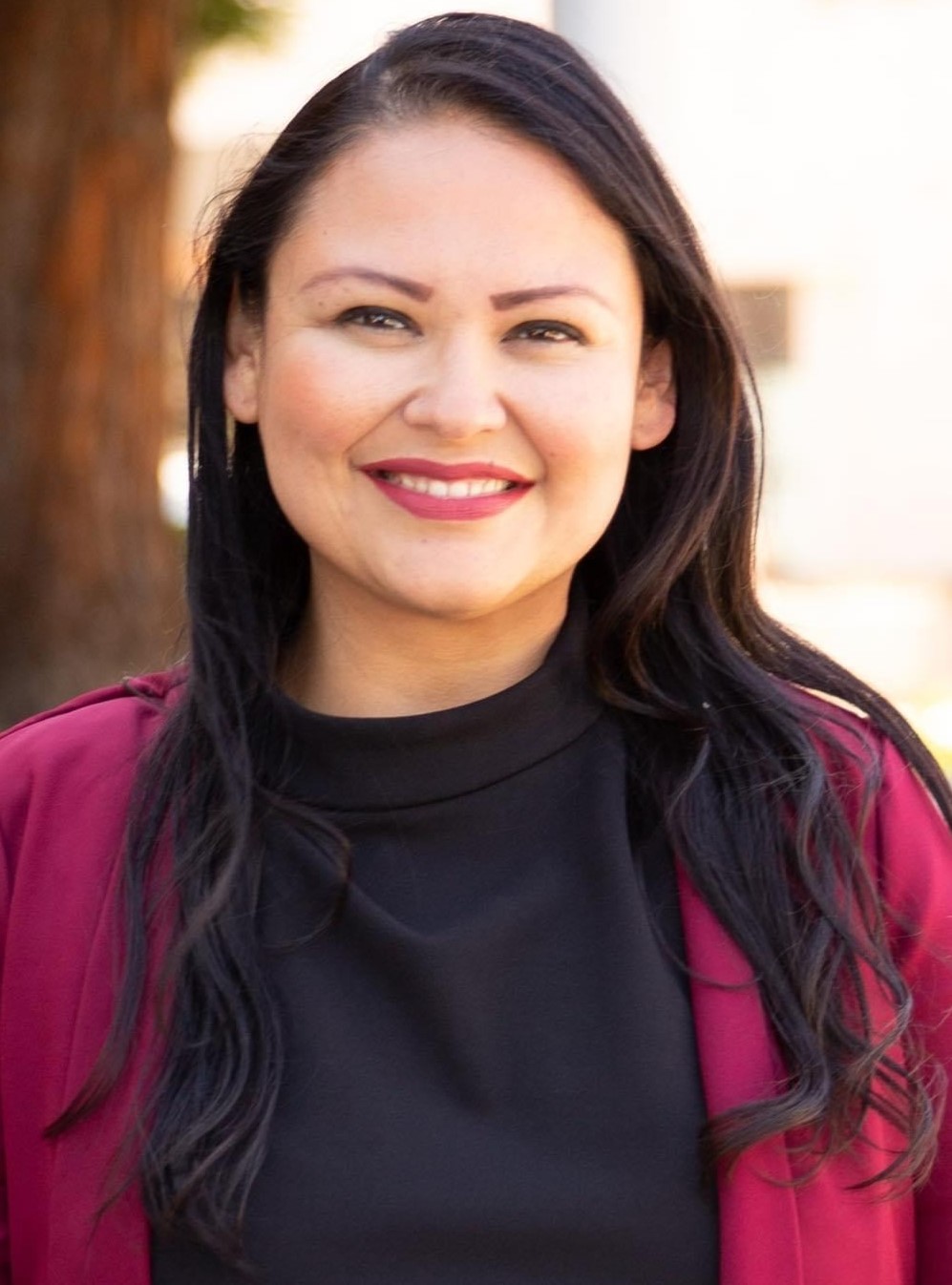 Maria Orozco (Contributed)
What is your dream for the Capitola community?

Orozco's vision for Watsonville is to have a "vibrant and thriving community," one that delivers easy access to quality parks, recreational programming, well-paid job opportunities, affordable housing, and educational opportunities.

Fun fact:

Orozco said she loves dancing, especially cumbia and salsa: "It's always been a part of my life, growing up. Whenever I get an opportunity, I dance."
In the Nov. 8 election, Watsonville residents will choose a representative for District 3. Orozco is running unopposed for this district. District 3 is northwest Watsonville: areas west of Green Valley Road and north of Main Street and Highway 1.
Here are some of Maria Orozco's positions on issues brought forward by Watsonville voters.
Responses have been edited for length and clarity.
Many Watsonville voters said they wanted more activities for youths. What will you do to expand the city's parks and recreation programs for youths?
Maria Orozco: The district I'm representing is the only district within the entire city of Watsonville that doesn't have access to their own park.  I would definitely explore the feasibility of bringing a park to this side of the community. If that's not feasible for land use limitations or so forth, I would definitely like to expand the (Watsonville) pilot program that we currently have with (Pajaro Valley Unified School District), where we keep some of our schools open so that families can access a safe place to play, to exercise and so forth. I will want to continue to move forward with, possibly at Freedom Elementary School, which is one of the schools that could provide a play structure in addition to a field that families can access. 
The other thing is, we do have Measure R on the ballot this November. I will be voting yes on R, because it will generate an estimated $5 million annually to support exactly that: parks, recreation, road improvements and libraries. I'm hopeful that it will pass in November, because that funding is critical in ensuring that we're able to expand and diversify the types of programs and recreational and enrichment opportunities that we can provide to families and youth here in Watsonville.
Many young people told us they want more fun places to go in Watsonville, like arcades and shops. What will you do to bring in more businesses that cater to young people and families?
Maria Orozco: It always goes back to funding but, in addition to that, I think it starts with a conversation. If that's a need and a want from the community, then as a council member, we need to listen as a council member and as a council as a whole. We need to listen to those needs, and find ways and creative solutions to incorporate them as part of our priorities. 
I think one way to tackle that would be to leverage the resources that we already have in place with the community organizations that we have in place. We have the Arts Council (Santa Cruz County), we have the PVUSD Extended Learning program that provides diverse opportunities for enrichment through our after-school programs and now even extending over the weekend, in some cases. We have the YWCA and YMCA that provides recreational opportunities for our youth. We have this nonprofit organization called Activities 4 All, which is somewhat new, but through this nonprofit, families can access soccer. They can access vocal lessons, music lessons. They have a guitar instructor and "baile folklórico" classes. 
So there's already so much going on in our community. But I think leveraging those resources, and expanding access, affordability, and then just promoting what's already in our community, I think will be very beneficial. 
I grew up in Watsonville, so I definitely remember having access to a bowling alley, and I remember how packed it was. That was a place to go — there were arcades, there were food vendors, and there was a bowling alley, and it was always packed. I would definitely want to explore the feasibility of bringing that back, because I do recognize that there's a need here in the community for that. And it's a win-win. We address a want from the community, but we also keep our tax dollars here. Right now, we have to travel to the boardwalk, to Santa Cruz or surrounding cities to access that type of entertainment. 
So I think going back to what I said first — ensuring that becomes part of the council's priorities, I think will be the first step. From there, we can begin the conversation of how we can attract that type of business to come here to Watsonville.
Many Watsonville voters told us that rents are rising and housing feels impossible to afford. What will you do to help renters? How would you address the high cost of rent?
Maria Orozco: I think it's critical that, as part of the implementation of the city's General Plan, that there is development of additional housing to support all income levels. I think with how the housing market stands right now, whether you're a low-income or upper middle income family, everyone's struggling, and it's just really not affordable. When we're thinking about any housing developments, I think it needs to be supportive of all incomes. 
Going back to the idea of workforce housing, I know (with) PVUSD, that's one of the items that I brought up a couple years back and it wasn't feasible then, but the conversation has spurred up again. As a district, we identified three locations that could potentially support a workforce program. I think collaborating with other interested parties will be critical: Cabrillo College and whoever else may be interested. 
I think that conversation has started, and now it's a matter of bringing in all interested parties, having that conversation, and looking for ways to move forward. It's something that other cities are doing, so I think it's definitely something that we need to explore to be able to address some of the housing issues that we're experiencing.
When I think about affordable housing, it's really about exploring all avenues. I think it's a huge crisis right now. If we're able to expand partnerships [with affordable housing developers], we should.
What will you do to make Watsonville streets safer for walkers and cyclists? Where?
Maria Orozco: This is a big concern for me as well. I'm a mom to three beautiful boys, and even in my neighborhood, I don't feel safe letting them ride their bicycles. Whether it is distracted drivers or folks just not following the speed limit in residential areas, it's just very concerning.
I really understand where this question is coming from. I would definitely want to support upgrades and improvements to our transportation network to address some of those safety, health, and environmental concerns. I would definitely support the implementation of bicycle lanes with buffers, wider sidewalks and safe crosswalks. I think improving access to transit by connecting both pedestrian and bicycle improvements to bus stops, I think would be very beneficial. 
I think this is needed across the city, obviously, with the current plan that they want to move forward with which does prioritize some of the downtown area, just to make it more walkable and to have more connections to bus stops and so forth. But even just looking at my neighborhood, as I mentioned, there's just a lot of need. I think the shared concerns about safety and pedestrian safety (are) all over the city.
Voters told us they wanted better quality jobs and higher wages. What will you do on the city council to bring higher quality employers to Watsonville?
Maria Orozco: Just supporting the right access to career pathways with internships, apprenticeships and other programs where it can only benefit residents here in Watsonville, in collaboration with our local businesses and, and just creating and strengthening partnerships with our community stakeholders. 
But one of the things that I would definitely continue to support is project labor agreements for Public Works construction projects that the city of Watsonville currently has in place. And the reason why I mention that is because it does help us hire locally, while also guaranteeing that those we hire, the employees that we contract, are paid well, and receive benefits for themselves and their families. I think that's a crucial thing, is paying those family supporting wages, and through that (project labor agreement), I think we can accomplish that. 
As far as attracting higher quality employers, I would support policies that improve our business development processes, such as expediting the plan checks for building plans and also supporting programs that provide financial support for first time business owners, such as opportunity zones, which provide federally subsidized small business loans, funding grants and tax breaks. Those are a couple of the things that I hope to be able to support and move forward.
There are four other candidates running for seats in other Watsonville City Council districts. Read Santa Cruz Local's Election Guide for the other candidates:
— Grace Stetson