Meet Nancy Bilicich
Occupation: 

Director of Watsonville/Aptos/Santa Cruz Adult Education program

Age:

71

Work and local government experience: 

Bilicich served on the Watsonville City Council from 2009 to 2018 representing District 7. She served as the city's mayor in 2015.

Since 2018, Bilicich has been a board member of the Pajaro River Flood Management Agency. Bilicich and the agency recently worked with U.S. Rep. Jimmy Panetta, D-Santa Cruz, state Sen. John Laird and others to secure $400 million for a revamp of the Pajaro River levee.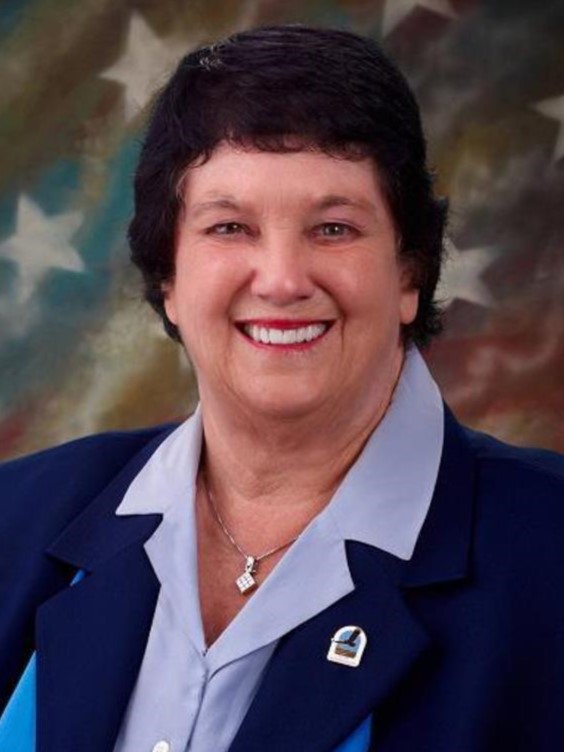 Nancy Bilicich (City of Watsonville)
In the Nov. 8 election, Watsonville residents will choose a representative for District 7. District 7 is northeast Watsonville: areas east of Brennan Street and north of Riverside Road, along Salsipuedes Creek. Bilicich is running against current mayor Ari Parker for this district.
Here are some of Nancy Bilicich's positions on issues brought forward by Watsonville voters.
Responses have been edited for length and clarity.
Many Watsonville voters said they wanted more activities for youths. What will you do to expand the city's parks and recreation programs for youths?
Nancy Bilicich: City parks and recreation continue to expand facilities with the skateboard park, soccer fields and baseball fields at Ramsay Park. Callaghan Park has been refurbished. I would encourage the expansion of the police and fire cadet programs, including (the) Police Activities League. I plan to advocate for additional hours and programming at city facilities.
Many young people told us they want more fun places to go in Watsonville, like arcades and shops. What will you do to bring in more businesses that cater to young people and families?
Nancy Bilicich: I am a board member of the Pajaro Valley Chamber of Commerce and Agriculture, and we encourage new businesses to the community. We would try to identify locations for arcades or shops to attract individual people or companies to come to Watsonville. 
The company has to determine if it is a viable business to open in Watsonville. Will the community support the new business? There is an economic risk, but also an opportunity to better our city and improve opportunities for youth. 
So I think going back to what I said first — ensuring that becomes part of the council's priorities, I think will be the first step. From there, we can begin the conversation of how we can attract that type of business to come here to Watsonville.
Many Watsonville voters told us that rents are rising and housing feels impossible to afford. What will you do to help renters? How would you address the high cost of rent?
Nancy Bilicich: It is very difficult to live in the most expensive county in the state, if not the United States.  
There are programs for rental assistance and individual people need to apply for rental help. In addition, possibly the city could offer incentives, reduce the permit process  to encourage landowners to build new units.
What will you do to make Watsonville streets safer for walkers and cyclists? Where?
Nancy Bilicich: Watsonville has implemented many bicycle lanes and some new crosswalks through grants. We need to continue this process determined by city surveys to implement bike lanes in the busiest areas.
In addition, we need more flashing crosswalk lights and other more modern LED (light) traffic-safety technologies.
I think this is needed across the city, obviously, with the current plan that they want to move forward with which does prioritize some of the downtown area, just to make it more walkable and to have more connections to bus stops and so forth. But even just looking at my neighborhood, as I mentioned, there's just a lot of need. I think the shared concerns about safety and pedestrian safety (are) all over the city.
Voters told us they wanted better quality jobs and higher wages. What will you do on the city council to bring higher quality employers to Watsonville?
Nancy Bilicich: Skilled workers need to be available for better wages. In my current position in adult education, I work with the Monterey Santa Cruz Building and Construction Trades for the developing of skilled workers in the trades industry. This results in higher paying jobs for those who complete the program. I would work with the chamber of commerce to encourage better paying jobs in the city of Watsonville by motivating new companies to join our city.
There are four other candidates running for seats in other Watsonville City Council districts. Read Santa Cruz Local's Election Guide for the other candidates:
— Grace Stetson