SANTA CRUZ >> Tuesday, a city committee on homelessness got a first peek at some potential new rules for how authorities handle homeless camps in Santa Cruz.
The update was spurred by an unsanctioned camp that reemerged Nov. 10 at Highway 1 and River Street — where the Ross homeless camp was earlier this year. The city closed that camp Friday.
The Santa Cruz City Council wants to update the camping law to allow the city to clear camps that are nuisances on public property. A federal court case, Martin vs. Boise, limits how cities can enforce camping bans. The court ruled that enforcement of a camping ban when there aren't enough shelter beds is cruel and unusual punishment.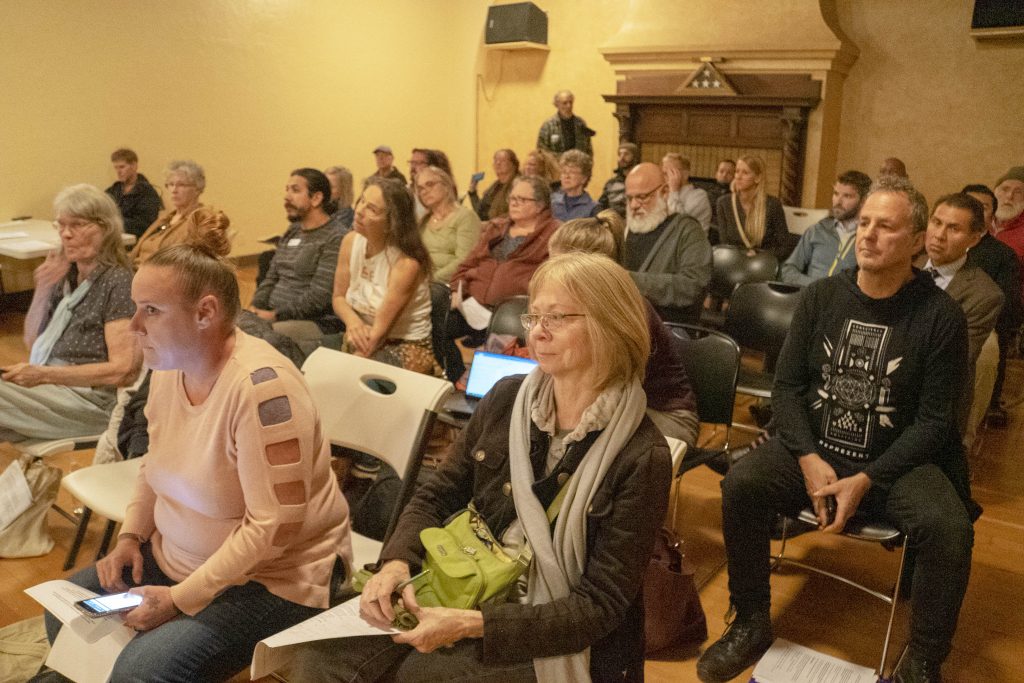 Santa Cruz City Attorney Tony Condotti previewed the update for the Community Advisory Committee on Homelessness at its regular meeting Tuesday at the Veteran's Memorial Building. The city council will consider the update at its Nov. 26 meeting.
City law does not allow camping in public spaces. The update would narrow the law to prohibit camps on public property from 7 a.m. to 10 p.m. to bring it in line with Martin vs. Boise. It also would let authorities clear camps that are a nuisance on public property, Condotti said.
The update also would outlaw camping from 10 p.m. to 7 a.m., but the law would not be enforced against homeless people if there are not enough shelter beds available. The update would require police to check if space is available in local shelters, and offer a shelter bed, before issuing a ticket to a homeless person for violating the camping ban. To enforce this part of the camping ban, police would need a way to check whether local shelter beds are available. Police now do not have a way to check, said Condotti.
The update also reduces the penalty for violating the camping ban to three hours of community service or a $20 fine.
After hearing the draft update, the advisory committee made three requests of the city council, before the update is enforced:
The committee wants to give input as the city updates its "standard operating procedure" for clearing camps. This protocol deals with how the city gives notice to campers and deals with confiscated property.
The committee also wants to give input, and solicit public input, on "designated sleeping areas for those unable to accept the available shelter due to personal circumstances," according to the motion drafted by committee member Serg Kagno.
The committee wants to give input and solicit public input on locations where car camping would be allowed.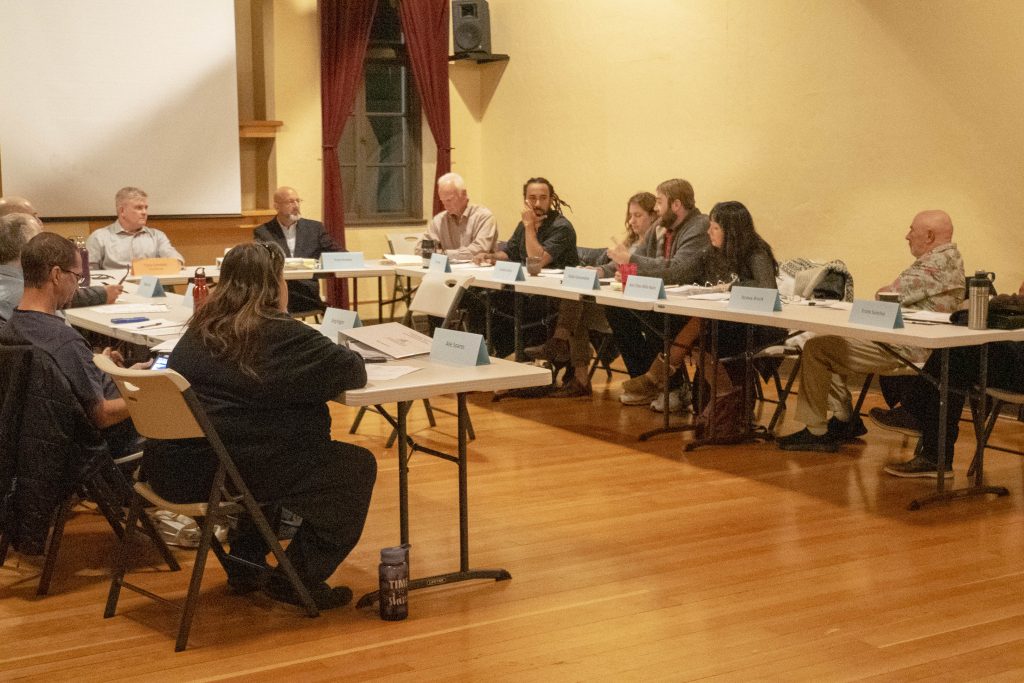 The committee was formed by the city council in June to guide policy on homelessness. The committee has identified several policy priorities for the short term, which we detailed in a previous Santa Cruz Local newsletter:
Create a new managed shelter program in or near the city.
Continue the 1220 River Street Camp in a new location, funded by the city and the county, and managed by the Salvation Army.
Create an RV sewage dumping site in the city.
Add two 24-hour portable toilets downtown.
Support the council's decision to keep the Louden Nelson Community Center bathrooms only open to people using the center.
Relocate the shuttle pickup for the Laurel Street Salvation Army shelter to an indoor location.
The committee will present its recommendations to the city council Dec. 10.
The committee will also host two community engagement sessions at its upcoming meetings. The public is encouraged to attend.
WHAT: A community engagement workshop on camping and safe sleeping
WHEN: 6-7:15 p.m. Tuesday Dec. 3
WHERE: Harbor High School, 300 LaFonda Ave., Santa Cruz
WHAT: A community engagement workshop on public health and hygiene issues, including toilets and showers
WHEN: 6-7:15 p.m. Tuesday Dec. 17
WHERE: Veteran's Memorial Building, 846 Front St., Santa Cruz
Committee member Ami Chen Mills-Naim said more community listening is needed than just two workshops. However, her three-person subcommittee does not have enough resources to handle more events. The subcommittee wants to hire a consultant to plan and administer more community engagement sessions.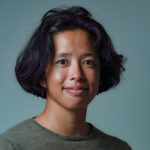 Kara Meyberg Guzman is the CEO and co-founder of Santa Cruz Local. ​Prior to Santa Cruz Local, she served as the Santa Cruz Sentinel's managing editor. She has a biology degree from Stanford University and lives in Santa Cruz.