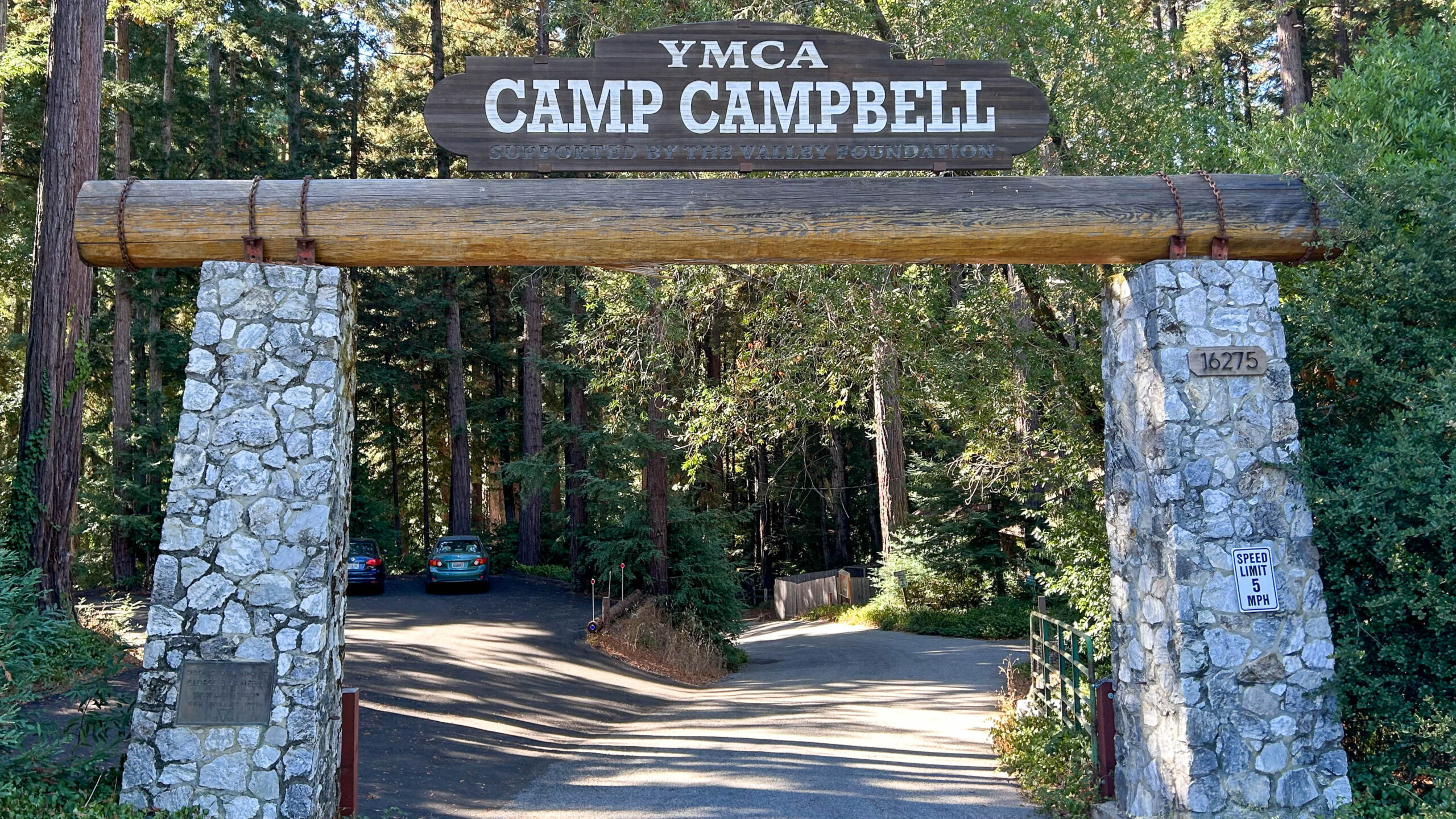 Staff of YMCA Camp Campbell in Boulder Creek run child care programs at San Lorenzo Valley and Boulder Creek elementary schools. (Allison Gasparini — Santa Cruz Local)
FELTON >> Some parents of elementary school students in San Lorenzo Valley and Scotts Valley have struggled to find after-school care this fall because there are few programs and they are often full. The problem is not new, but now some parents are asking the Santa Cruz County supervisors and others to fund or facilitate more after-school programs for working families.
Melissa Ajuntas, 37, has children ages 4, 7 and 14. Her 7-year-old son attends San Lorenzo Valley Elementary School and is on a waitlist for an after-school program. Each school day, Ajuntas cares for her 4-year-old, then picks up her other two children about 2:15 p.m.
Ajuntas said she would like to find a full-time job, but the salary might not cover the child care costs. She said one day care wanted $950 a week. "Basically, you're working just to pay off that each week," said Ajuntas.
"It's just a struggle to be able to do a lot of things because I'm not able to work and have a career the way I would like – because I'm having to make that sacrifice to take care of my kids," Ajuntas said.
Ajuntas is not alone. During Santa Cruz Local voter surveys in the leadup to Santa Cruz County elections in 2024, 2022 and 2020, many parents around the county said they wanted more child care options. 
The County of Santa Cruz Department of Parks, Open Space and Cultural Services offers after-school programs at Mar Vista Elementary School in Aptos and at a separate program in La Selva Beach – but it does not offer after-school programs in San Lorenzo Valley.
"As my child prepares to attend (transitional kindergarten) at San Lorenzo Valley Elementary School this fall, I am deeply troubled by the lack of viable after-school childcare options available to us," San Lorenzo Valley parent Laura Doran wrote to county supervisors in August. "Consider allocating additional resources toward the establishment and expansion of after-school childcare programs in San Lorenzo Valley," Doran wrote. 
Who provides after-school programs
After-school programs for elementary school students in Santa Cruz County are typically operated by private or nonprofit providers such as the YMCA or Boys & Girls Club. Some public schools have after-school enrichment programs for low-income students, or they have partnerships with private operators. 
After-school care is not a core service of the County of Santa Cruz or its four cities. In recent years, however, city and county leaders also have partnered to make after-school programs and childcare more accessible to parents.
Santa Cruz County Supervisor Bruce McPherson represents District 5, which includes San Lorenzo Valley, Scotts Valley and other areas.
An analyst in McPherson's office, J.M. Brown, said this week that McPherson "will be happy to raise the issue with staff in the (Santa Cruz County) Human Services Department to see if they have recommendations about how we could support additional childcare in the San Lorenzo Valley. We imagine there will be questions about potential sites, operators and funding."
High demand, full programs
As part of a statewide trend, some child care services in Santa Cruz County shut down during the COVID pandemic and did not reopen. Demand has increased for other programs, and some have expanded.
At San Lorenzo Valley Elementary School, an after-school program sold out in one day this fall. Boulder Creek-based YMCA Camp Campbell runs the program, and its capacity is based on the school rooms it can use.
"Every year there's always a request to try to expand the program," said Christopher Schiermeyer, superintendent of San Lorenzo Valley Unified School District. 
To accommodate the demand this school year, the program expanded to two rooms and added students from a waitlist, said Allison Maxson, YMCA Camp Campbell's director of after-school and child care programs.
YMCA Camp Campbell also runs an after-school program at Boulder Creek Elementary School that does not have a waitlist. 
Schiermeyer said that neither the school district nor the San Lorenzo Valley schools run child care programs. However, there is a separate after-school enrichment program for students from transitional kindergarten through sixth grade. 
Priority is given to students who are in foster care, homeless, on free or reduced-cost lunch or speak English as a second language, Schiermeyer said. The enrichment programs run until 4:30 p.m. on school days.
Scotts Valley programs
In Scotts Valley Unified School District, parents can enroll their children in a program called Champions. It runs programs before school, after school and for transitional kindergarten at Vine Hill Elementary and Brook Knoll Elementary schools. 
Champions is part of KinderCare Learning Centers LLC, a for-profit child care and early education firm based in Portland, Ore. Champions is in schools in 21 states. 
At least one San Lorenzo Valley family signed up for a program in Scotts Valley because of a lack of options in San Lorenzo Valley, said Sarah Hinkle, the Champions site director in Scotts Valley. The program has a weekly tuition, which parents pay based on the days each week their child attends.
For one to two days of after-school care, parents pay $81 weekly. For three to five days each week, $135. The half-day transitional kindergarten program is $66 weekly.
Champions is a "word-of-mouth" program, Hinkle said. It often has been invited to school campuses based on recommendations from principals. Hinkle said Champions has not been invited to the San Lorenzo Valley Unified School District or Santa Cruz City Schools. 
There are some other after-school programs in Scotts Valley. Some parents at Brook Knoll Elementary in Scotts Valley send their children to the Boys & Girls Club's Joe & Linda Aliberti Clubhouse at 5060 Scotts Valley Drive. The Boys & Girls Club charges a $75 annual fee, $45 a week for the bus and a $140 monthly fee for the care.
Samantha Birmingham, 42, said her son takes a shuttle from Brook Knoll Elementary to the club after school. Though her son had been enrolled in the program in the past school year, Birmingham said she worried what they would do if they didn't enroll again right away.
"Then we're stuck, because there's not a lot of choices" for after-school care, Birmingham said.
Birmingham said the lack of child care options could be attributed at least in part to COVID pandemic rules. "A lot of places had to close down or shut down," she said. 
One casualty of the pandemic rules was the City of Scotts Valley's child care programs through its Parks and Recreation Department. Parks and Rec leaders said about 75% of its services were child care until they closed in spring 2020.
Birmingham said that preschools are now harder to find for her 2-year-old than it was for her older child. 
Like Ajuntas, Birmingham said she hoped to find work to supplement her partner's income but has struggled. Birmingham said she has worked as a preschool teacher. 
"I've been offered a few (preschool) jobs, but because they didn't have a space for me to bring my child, I couldn't take the job," said Birmingham.
Birmingham said it would be nice to have more government-funded child care options. She imagines it is difficult for preschools to find staff because the staff pay is often not enough for housing and the cost of living in Santa Cruz County.  
"It's just like a never ending loop," Birmingham said. "But, it's important," she said. "There's a lot of people that need the help and can't get the help because there's no funding for it."
Learn about membership
Santa Cruz Local's news is free. We believe that high-quality local news is crucial to democracy. We depend on locals like you to make a meaningful contribution so everyone can access our news.
Learn about membership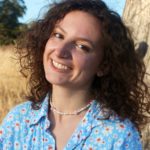 Allison Gasparini is a science writer and recent graduate of the UC Santa Cruz Science Communication master's program. She has written for the Monterey Herald, the Mercury News and Forbes' science section.