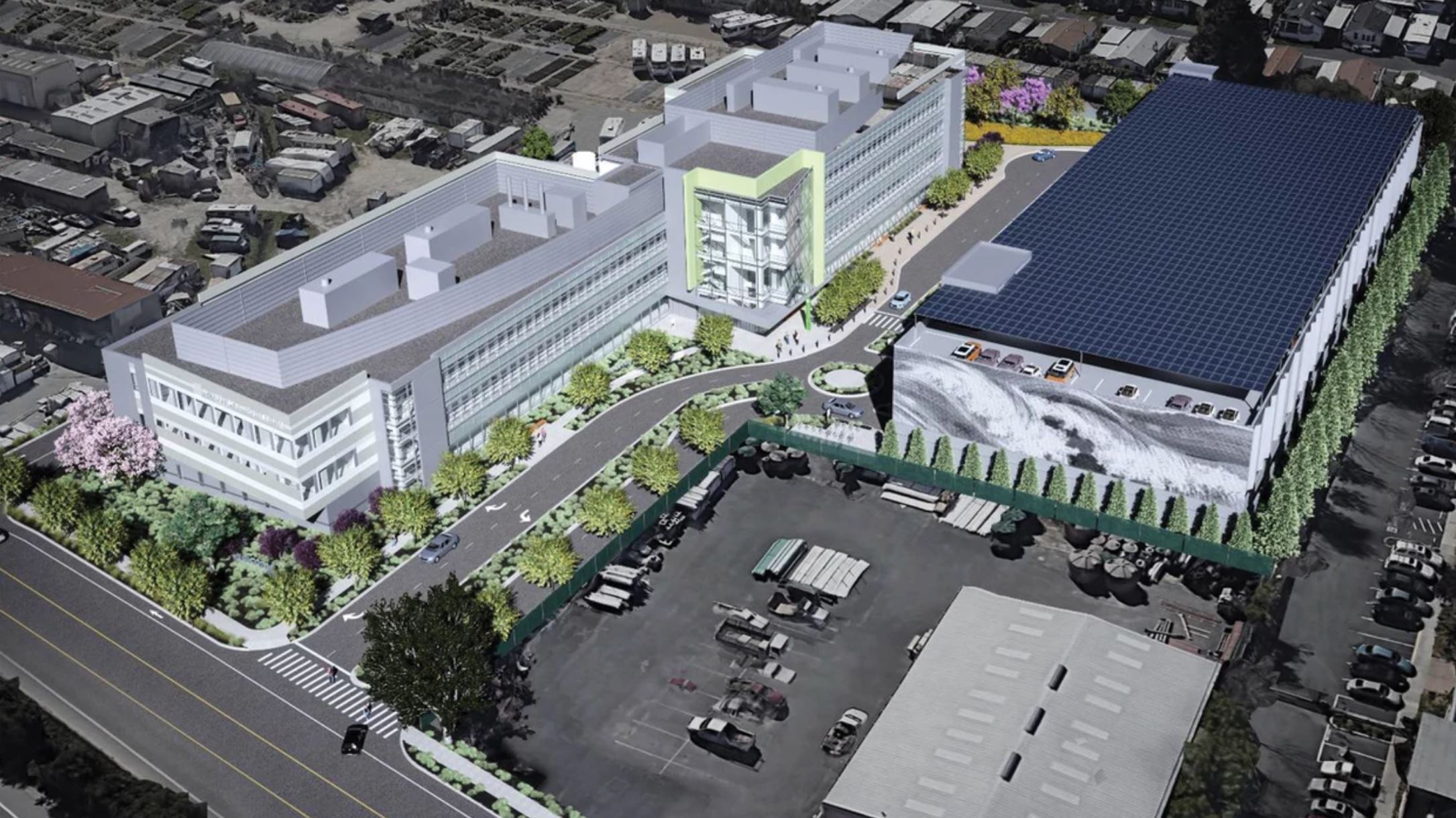 A four-story Kaiser Permanente medical complex has been proposed for 5940 Soquel Ave. in Live Oak. (Pacific Medical Buildings LLC)
LIVE OAK >> Leaders from Kaiser Permanente on Wednesday will discuss plans for a new four-story medical center on Soquel Avenue between Chanticleer Avenue and Mattison Lane in Live Oak. 
Outpatient services are expected in the proposed 160,000-square-foot building including 24-hour urgent care, physical therapy, chemotherapy, optometry and a pharmacy, Kaiser leaders have said. On a frontage road of Highway 1 near the Santa Cruz County Sheriff's Office, the site is now a vehicle towing yard flanked by supply stores for construction and landscaping. 
Supervisors could consider the project at a public hearing in February. Construction could begin late next year, project leaders said.
"Kaiser provides affordable health care, and this new office building would allow them to provide more services," said Santa Cruz County Supervisor Manu Koenig. Koenig represents District 1 where the project is proposed. 
Koenig has been a booster of the project. His predecessor, John Leopold, also was supportive in part because of the expected 300 jobs on site.
Transportation concerns
The plan includes a 730-space parking garage with at least 40 electric vehicle charging stations, said representatives from San Diego-based developer Pacific Medical Buildings LLC.
Some critics have said the proposed building doesn't have enough public transit near it. 
"This location will not support our county's goal to make important destinations accessible without a trip by car," wrote Rick Longinotti, in a statement this summer.
Longinotti is head of the Campaign for Sustainable Transportation, a volunteer group that advocates for public transit and against projects that increase car dependency. He has said the closest bus stop to the proposed medical center is about 0.75 miles away on Capitola Road. He also argued that Soquel Drive across Highway 1 has far more public transit options. 
In a draft Environmental Impact Report, a four-year traffic study suggested that there could be 20,000 fewer vehicle miles traveled per day if the center and parking structure were built. Part of the decrease is because of rerouted trips to a center that is closer to patients. 
Kaiser has facilities in Scotts Valley, downtown Santa Cruz and Watsonville now. 
"The facility will be served by Santa Cruz Metro's Paracruz and Lift Line which is operated by Community Bridges," wrote John Swift, a consultant for the developer, in an email. "These services provide affordable door-to-door transportation options for the physically impaired and elderly."
Separately, Santa Cruz County Public Works leaders plan to release a set of transportation improvement projects to offset traffic to the proposed building, Koenig said in late October.
Matt Gomez is a branch manager of Ewing Irrigation and Landscape which neighbors the lot on which the new health center would be built. Gomez said his employees have Kaiser health insurance.
"I think overall it should be beneficial," Gomez said.
Wednesday's meeting
An

online meeting

will take place 6:30-8 p.m. Wednesday, Nov. 3. Developers and county leaders are expected to describe the project and updates to the proposal.

Join on Zoom

or by phone at

669-900-9128. Webinar ID: 840 9496 4199.

More information about the meeting and the project is on

the developer's website

.
Become a member of Santa Cruz Local, an independent, community-supported newsroom that's owned and led by local journalists. Our stories are free and always will be, but we rely on your support.
Already a member? Support Santa Cruz Local with a one-time gift.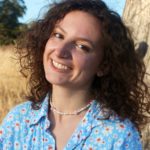 Allison Gasparini is a science writer and recent graduate of the UC Santa Cruz Science Communication master's program. She has written for the Monterey Herald, the Mercury News and Forbes' science section.