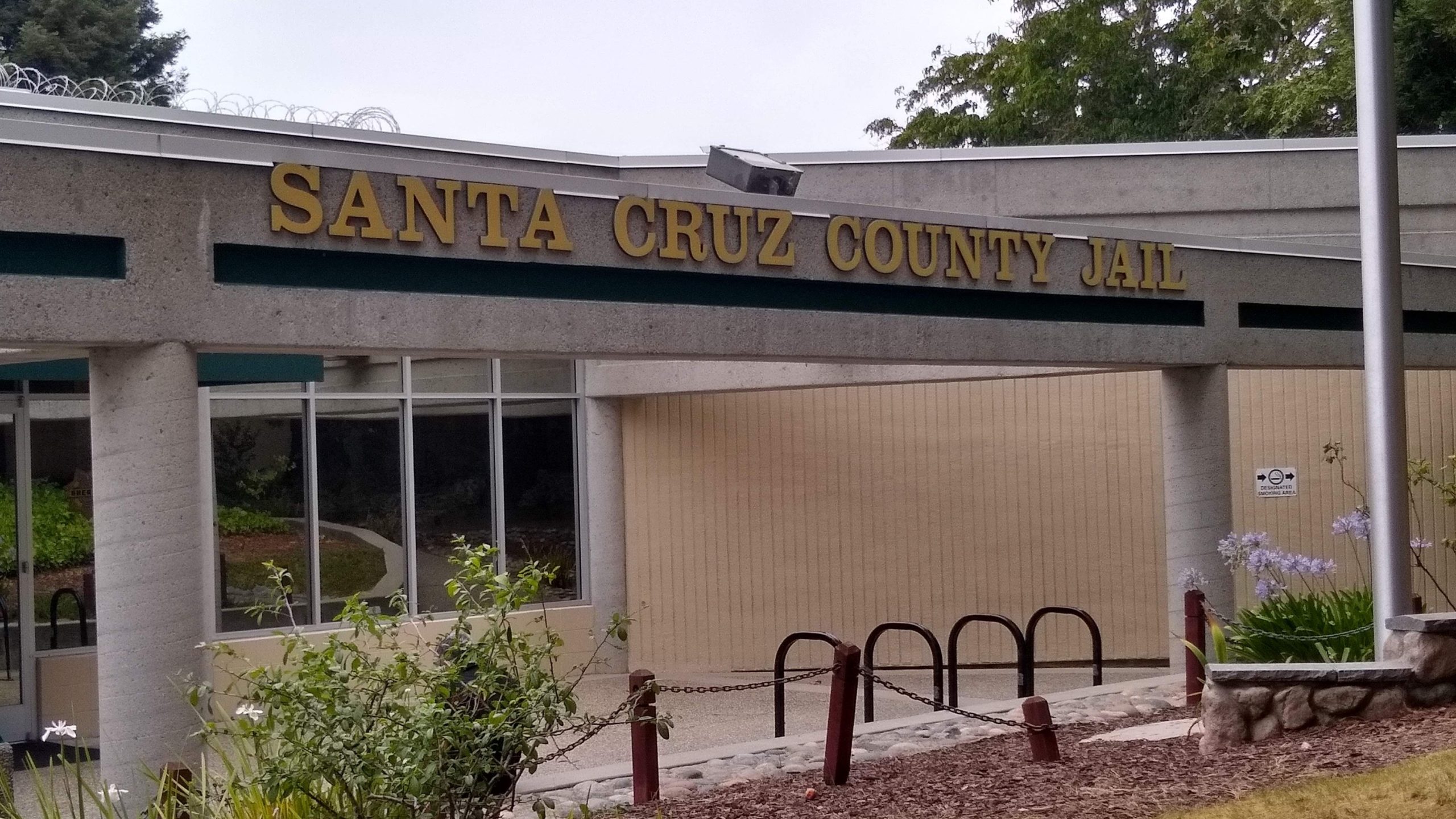 The Santa Cruz Main Jail at 259 Water St. in Santa Cruz is across the street from Santa Cruz County Superior Court. Inmates often are transported between the court and jail. (Stephen Baxter — Santa Cruz Local file)
SANTA CRUZ >> Santa Cruz County leaders are exploring the idea of a new jail, and a consultant is expected to be chosen in the coming months to study its potential cost, size and location, Sheriff's Office leaders said. 
Some advocates for inmates and the Santa Cruz County Civil Grand Jury said the county first should invest in alternatives to incarceration.
On the heels of three recent civil grand jury reports on problems at the 42-year-old Santa Cruz Main Jail at 259 Water St., Santa Cruz County Sheriff Jim Hart said one option is to build a new jail on county land near the Rountree medium- and minimum-security facilities outside Watsonville. 
During the past six months, leaders of the Sheriff's Office and the County Administrative Office have met to discuss the possibility of a new jail facility. In the coming weeks, they plan to search for a consultant to conduct a feasibility study for a new facility, Hart said. 
There seemed to be fewer inmates with addiction and mental health problems, and fewer treatment options when the Main Jail opened in 1981, Hart said. "Programming space wasn't really considered," he said.
A new 500-bed jail could cost $100 million to $200 million and take five to eight years to build, Sheriff's Office leaders said. The Main Jail now has a capacity of 319 inmates.
"We're hearing (construction costs of) anywhere from $200,000 to $400,000 per bed," Hart said. Costs could be lower if the new jail is built on county land alongside Rountree facilities, he said.
Sheriff's Office leaders have described a potential new jail facility that could include:
More spaces for inmates with mental health and addiction problems.

A separate housing unit for inmates in detoxification.

Larger spaces for outdoor recreation.

More spaces for classes and other programs. The Main Jail has two classrooms.

Better supervision to improve inmates' safety and correctional officers' safety and efficiency.
The number of inmates in Santa Cruz County jails has trended down since 2003, according to state data. An average of 327 inmates were incarcerated in county jails in 2022. County jails can house about 500 adult inmates, but staff limitations have led to the periodic closure of facilities at Rountree and Blaine Street. Sheriff's Office leaders said they want more space and staff for rehabilitative programs, while leaders of the Public Defender's Office said those services could be provided outside jail.
Jail problems
Santa Cruz County has four jails:
A maximum security adult Main Jail in Santa Cruz for 319 inmates.

A men's jail on Rountree Lane near Watsonville with medium and minimum security facilities for 160 inmates.

A women's minimum security jail on Blaine Street in Santa Cruz for 32 inmates.

A juvenile hall on Graham Hill Road near Felton for 42 youths.
Problems with the county's current jails have been detailed in recent years by the Sheriff's Office, the civil grand jury, the public defender and inmate advocates.
The Main Jail is "approaching the end of its useful life," Sheriff's Office leaders told the

civil grand jury in 2021.

County staff are repairing the building's cameras, intercom systems and the security control room. The Main Jail lost power for 24 hours in 2019 after backup generators failed, which compromised the safety of inmates and correctional officers, according to the 2021 report.

Roughly half of county jail inmates are on psychiatric medication, said Public Defender Heather Rogers. Rogers and Hart said some inmates would be better served outside jail in psychiatric hospitals or detoxification facilities.

Santa Cruz County jails remain understaffed with correctional officers despite recent pay increases and hiring bonuses. Officers work up to 70 hours a week and many have hours-long commutes from other areas in part because of high housing costs in Santa Cruz County.

At least 13 people have died in the Main Jail by homicide, suicide, during detoxification or due to medical problems since 2012, according to the Santa Cruz County Sheriff's Office. About 6.4 deaths per 100,000 bookings in Santa Cruz County is

low compared with other California counties

, but preventing deaths in custody is also the first priority in the

Sheriff's Office Corrections Policy Manual

.
A new Main Jail could improve safety for inmates and correctional officers with more modern facilities, Sheriff's Office leaders said.
The Main Jail is typically below capacity, but it could feel crowded because inmates are spread out and kept separate from each other. Some inmates' beds were in common areas during a Sept. 14 jail tour. 
Inmates and programs in the jails
Some inmates who could be housed in lower-security facilities are instead at the Main Jail because of staff shortages, Hart said. Difficulties with staffing and retention of correctional officers are due in part to subpar facilities, Sheriff's Office leaders said. 
The Blaine Street women's jail was closed in September 2021 due to insufficient staffing. Women who required "minimum security" were held in part of the Main Jail until the Blaine Street facility reopened in May, deputies said. 
Programs for rehabilitation are available at Rountree and Blaine Street, but are minimal at the Main Jail. "Lack of programming at the Main Jail is bad for inmate welfare, both their mental health while on the inside, and their ability to stay out of the criminal justice system once released," the civil grand jury reported.
The average number of inmates in Santa Cruz County jails has decreased in the past 20 years, according to data from the California Board of State and Community Corrections.
County jail inmates are either serving sentences or awaiting a judge's ruling on their criminal cases. A greater share of Main Jail inmates are awaiting rulings in recent years. 
An increasing portion of inmates are housed in the Main Jail rather than at minimum- and medium-security facilities at Rountree and Blaine Street, state data shows.
Alternatives to new jail facilities
One of the civil grand jury's recommendations this year was for the Sheriff's Office to "commission a study to determine the most effective use of the three (adult) jails and any modifications to existing facilities needed to house the expected jail population into the future." 
The authors added, "An approximately $200 million new Main Jail should be considered only after anti-recidivism programs have been funded adequately and for a sufficient period to evaluate the needs of a much reduced inmate population."
The grand jury also recommended more funding to attract and retain correctional officers and more funding for the Public Defender's Office and County Behavioral Health "so their anti-recidivism efforts can reduce the current horrifying 60% recidivism rate," the report stated.
Recidivism, or the rate at which offenders re-offend, is about 60% within 10 years of release in Santa Cruz County, according to the report.
"I don't know that we need another facility so much as we need a paradigm in which incarceration is not the first thing that we choose," said County Public Defender Heather Rogers. 
The Public Defender's Office provides lawyers to criminal defendants who can't afford legal representation or who choose them. Its services extend beyond legal aid with a "holistic team" that tries to connect clients with housing, education and other resources, Rogers said.
Rogers acknowledges that the jail is in disrepair, but she said a new facility would still not help people rehabilitate. "The best jail in the world is not a place to get well," Rogers said. "There are so many things that we can do besides cage people."
Cells at the Santa Cruz County Main Jail at 259 Water St. in Santa Cruz. (Ashley Keehn — Santa Cruz County Sheriff's Office)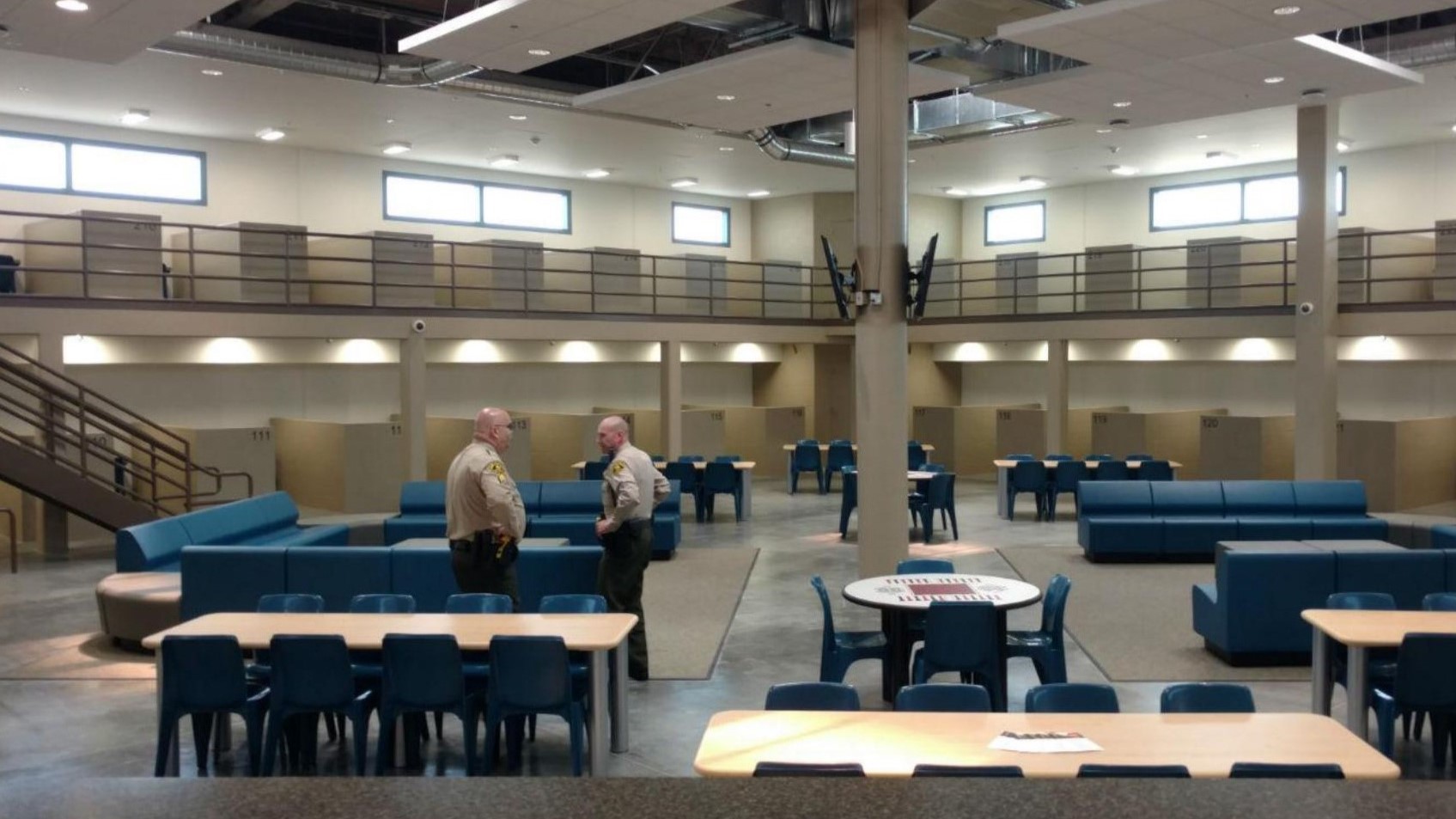 Minimum and medium-security jail facilities on Rountree Lane outside Watsonville provide programs for inmates to try to reduce future criminal behavior. (Santa Cruz County Sheriff's Correctional Officer Association)
From incarceration to advocacy
Santa Cruz resident Bernie Gomez has had numerous stays in the Main Jail. Born in Watsonville, he said he was in and out of incarceration for nearly 15 years beginning in his early 20s.
"There's nothing rehabilitative about being in a concrete box inside a sensory deprivation unit surrounded by barbed wire," Gomez said.
Gomez traces his former lifestyle to harsh disciplinary policies that led to his expulsion from high school, pervasive poverty in his family and community, and a long struggle with addiction. He said he has been sober for more than five years. He works as a community advisor for MILPA Collective, a Watsonville-based nonprofit that advocates for criminal justice reform. But it wasn't jail that made him change his ways, Gomez said. 
Connecting with MILPA Collective members, learning about his culture and researching the structural issues faced by his community was much more helpful, he said.
The county needs more programs that provide an alternative for incarceration and address substance abuse disorder, Gomez said. He also highlighted the need to address poverty, inequality and housing insecurity as the root causes of crime.
"They can create the most state-of-the-art facility," Gomez said. "That doesn't mean anything if the people that are coming back to society are coming back to a society that has nothing for them."
Hart, the sheriff, said the county already invests money into alternatives to incarceration.
Chief Deputy Dan Freitas, who oversees Santa Cruz County's Corrections Bureau, said the county needs more post-release services and transitional housing. But even if those programs had more funding, "We're still going to have people who commit crimes who don't qualify for that," Freitas said. 
Mental health and medical care
Another problem that Sheriff's Office leaders and inmate advocates want to address is the treatment of inmates with mental health and substance abuse problems. 
About half of county jail inmates take psychiatric medication, Rogers said. The Sheriff's Office requests transfers to state hospitals for inmates with severe mental health problems, but there is often no availability. 
"On any given day, we have about 15 to 20 people who've been deemed incompetent to stand trial," Hart said. "All they're doing is languishing in jail until a bed at the state hospital opens up." Some wait up to six months, he said.
Hart and Rogers said some inmates would be better served by psychiatric hospitals or detoxification facilities. "I think there's certain pieces of the incarcerated population that we can pull out of the jail and place them somewhere else a little bit more humane and effective," Hart said. 
Rogers said, "If I went over to the county jail and I spoke to every single one of my clients who's on psychotropic medications, and I said, 'Hey, if you'll take your medications, I can get you a bed tomorrow at a hospital with some counseling,' 100% would jump at the opportunity."
Hart said the county needs more beds in locked mental health or detox facilities. Deputies can now put some people with severe mental health problems in the 14-bed, locked Telecare facility at 2250 Soquel Ave. in Live Oak. 
But county behavioral health staff think lower-level services, not locked facilities, are more needed. "It's most expensive to provide care for people in these 24/7 locked facilities, whether that is in a jail or in our crisis stabilization program or a hospital," said Behavioral Health Director Tiffany Cantrell-Warren. 
Gomez has seen cells covered in vomit as fellow inmates detoxify from drugs. "The county jail has become a de facto mental health facility, it's become a detox center." Gomez said. "No county jails are set up for that type of process."
Some inmates, like 23-year-old Krista DeLuca, have died in jail during detoxification. She was arrested in 2015 on suspicion of being under the influence of drugs, possession of drug paraphernalia and five warrants that required court appearances, authorities said. After about four days in jail, DeLuca died from dehydration during opiate withdrawal and aspiration pneumonia, according to the Sheriff's Office. She was the third inmate to die during opiate detoxification from 2012 to 2015, county officials have said.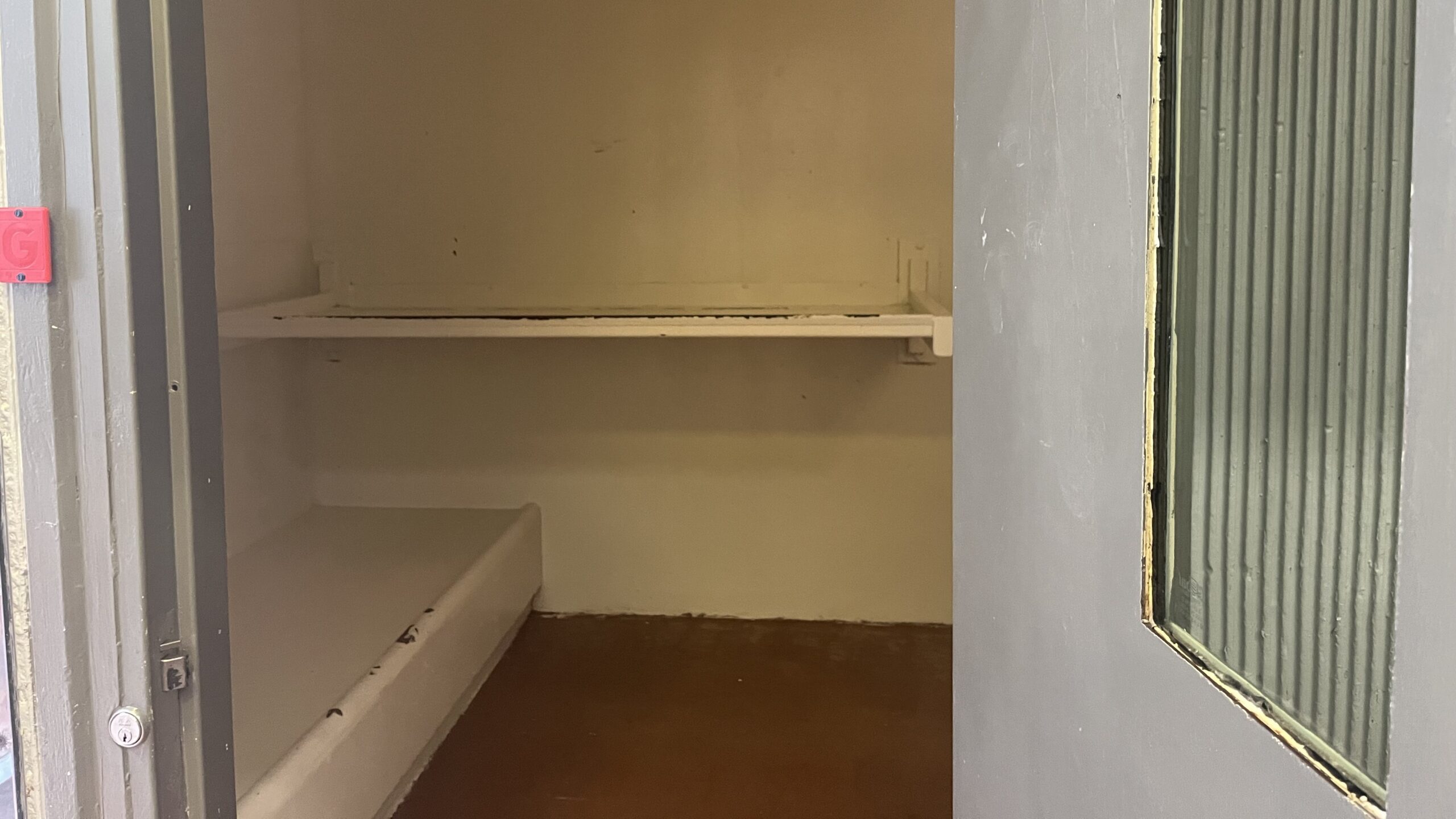 A cell at Santa Cruz Main Jail on Water Street in Santa Cruz. (Ashley Keehn — Santa Cruz County Sheriff's Office)
Jail staffing problems
The Sheriff's Office also struggles to hire and retain the correctional officers that supervise county jails, Hart said.
The Sheriff's Office is budgeted for 100 correctional officers and there are 60 active officers, Hart said. Besides the unfilled positions, 10 officers are in training and 14 are out with injuries, leaving 60 active officers. They have about 12 hours of mandatory overtime a week, and they sometimes work up to 70 hours a week, Freitas said.
In September 2022, the Board of Supervisors approved an 11% pay increase for supervising corrections officers and a bonus for all correctional officers with more than eight years of service. In 2021, the county launched a program that pays a $10,000 bonus to new corrections officers after one year or 2,080 hours of work.
Despite the increased pay and incentives, hiring has still been slow, Hart said. The department has 17 open positions. About half of the department lives outside of the county, some with hourslong commutes, Hart said.
"When I took the test for deputy, there were over 500 people that came to test," Hart said. "Last week, we ran a test for corrections officers. I think 13 people showed up."
Hart attributes the lack of interest partially to "the perception of police, and some of the conversations and the politics going on around defunding." He says he's also losing corrections officer applicants to higher-paying jobs at jails in Santa Clara County.
Retaining officers has also been difficult, partially due to the high cost of local housing, Hart said. He pointed to the need for workforce housing for local corrections staff and other public employees. "If 70% or 80% of their salaries get eaten up by rent, there's no way they're going to be able to stay around here," he said.
Learn about membership
Santa Cruz Local's news is free. We believe that high-quality local news is crucial to democracy. We depend on locals like you to make a meaningful contribution so everyone can access our news.
Learn about membership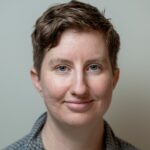 Jesse Kathan is a staff reporter for Santa Cruz Local through the California Local News Fellowship. Kathan holds a master's degree in science communications from UC Santa Cruz.