Santa Cruz Local newsletter briefs for the week of Sept. 17, 2023
SANTA CRUZ COUNTY SUPERVISORS
Few dollars from county's disposable cup charge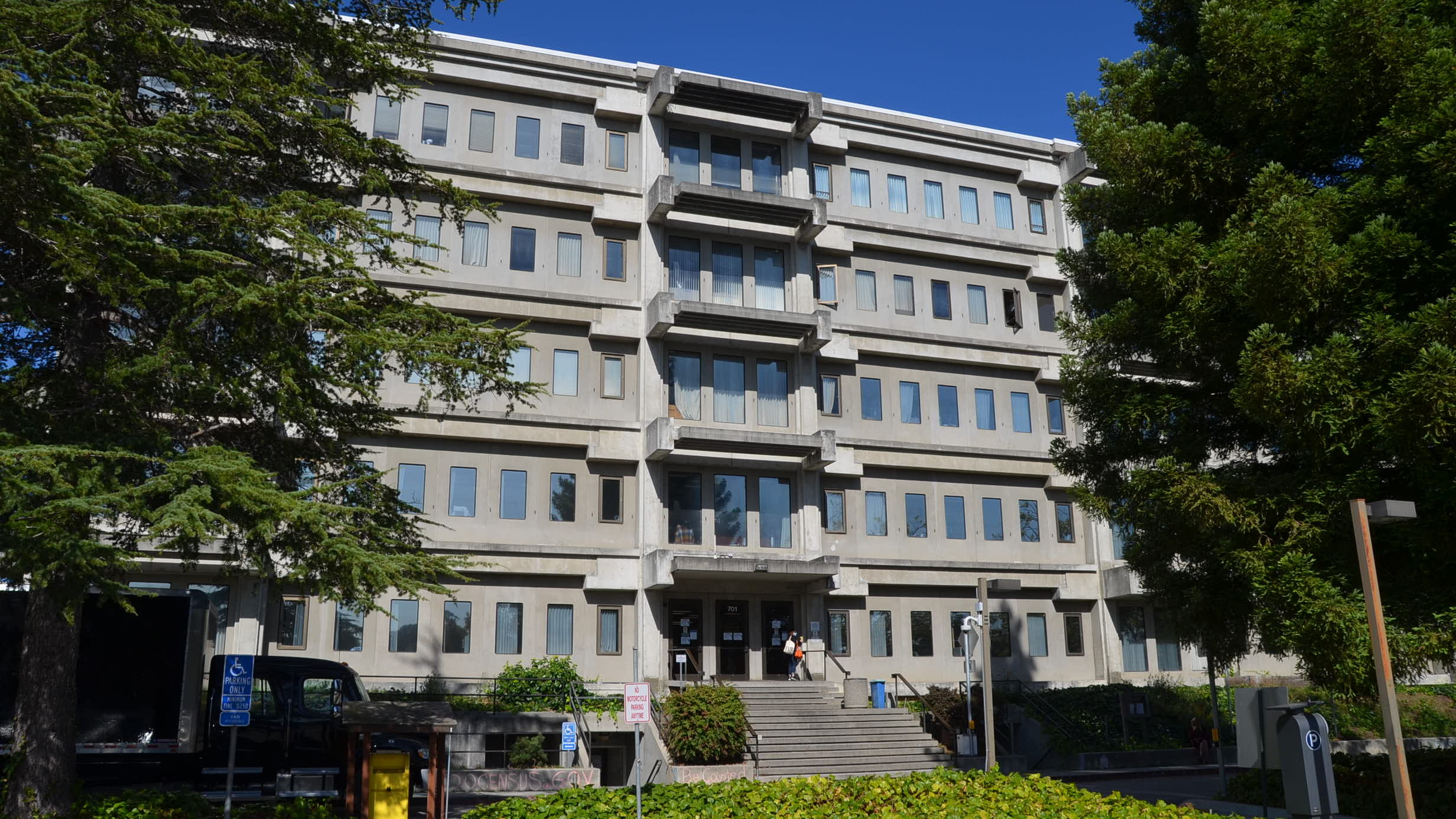 The Santa Cruz County Board of Supervisors plans to meet Sept. 19 on the top floor of the county building at 701 Ocean St. in Santa Cruz. (Stephen Baxter — Santa Cruz Local file)
9 a.m. Tuesday, Sept. 19 / Online and at Room 525, 701 Ocean St., Santa Cruz
A 25-cent charge on disposable cups in unincorporated areas of Santa Cruz County is generating "drastically less revenue than anticipated," according to a Santa Cruz County staff report. The Santa Cruz County Board of Supervisors is expected to adopt a revised spending plan for the money at its meeting on Tuesday, Sept. 19.
Santa Cruz County voters approved a 25-cent charge for disposable cups in 2019. In July 2022, voters approved a measure to allocate half of the money to the county. The intent was to encourage the use of reusable cups and direct money to environmental improvement projects in the county.
Originally estimated to generate $700,000 annually, county leaders now expect about $280,000 annually. The revised spending plan would allocate $100,000 to park maintenance and beach cleanups, $100,000 to remove illegally dumped trash, $30,000 for administrative costs and $10,000 for each of the five county supervisor districts for supervisors to direct to local nonprofit groups.
'Speed tables' may come to Beach Drive 
Supervisors are also expected to consider a request for five "speed tables" on Beach Drive in Aptos. Speed tables are broader than speed bumps and aim to calm traffic.
Residents submitted a petition and $20,340, which is half of the expected cost.
Former Pajaro Valley Unified School District Superintendent Michelle Rodriguez submitted a letter to county leaders in support of the speed tables. She said children's safety would improve. Central Fire Marshal Mike DeMars wrote that he opposed the project in part because it would slow emergency vehicles. 
To participate: Join on Zoom, watch on Facebook or call 669-900-6833, meeting ID 899 4924 0497. Attend at 701 Ocean St., Room 525 in Santa Cruz. To comment on agenda items ahead of the meeting, visit santacruzcountyca.iqm2.com and comment by 5 p.m. Monday.
—Nik Altenberg
State Parks seeks input on future of Seacliff
Storm surges destroyed a seawall and much of the RV parking area at Seacliff State Beach, said State Parks Interpretive Aide Paul Karz, in a State Parks video. (State Parks)
As State Parks leaders restore more amenities and services to Seacliff State Beach after this winter's storm damage, they are seeking residents' input to inform restorations and climate-resilient designs. 
A 10-minute online survey asks for beachgoers' priorities for amenities and activities at Seacliff and New Brighton state beaches. Storms this year destroyed the pier at Seacliff State Beach. The seawall, RV park and other areas also were damaged. 
State Parks leaders noted that the Seacliff State Beach Recovery Fund, organized by the nonprofit Friends of Santa Cruz State Parks, remains active. It aims to "provide short-term support, followed by investments in long-term recovery work to ensure public access and environmental protection at Seacliff State Beach," according to its website.
—Nik Altenberg
Learn about membership
Santa Cruz Local's news is free. We believe that high-quality local news is crucial to democracy. We depend on locals like you to make a meaningful contribution so everyone can access our news.
Learn about membership