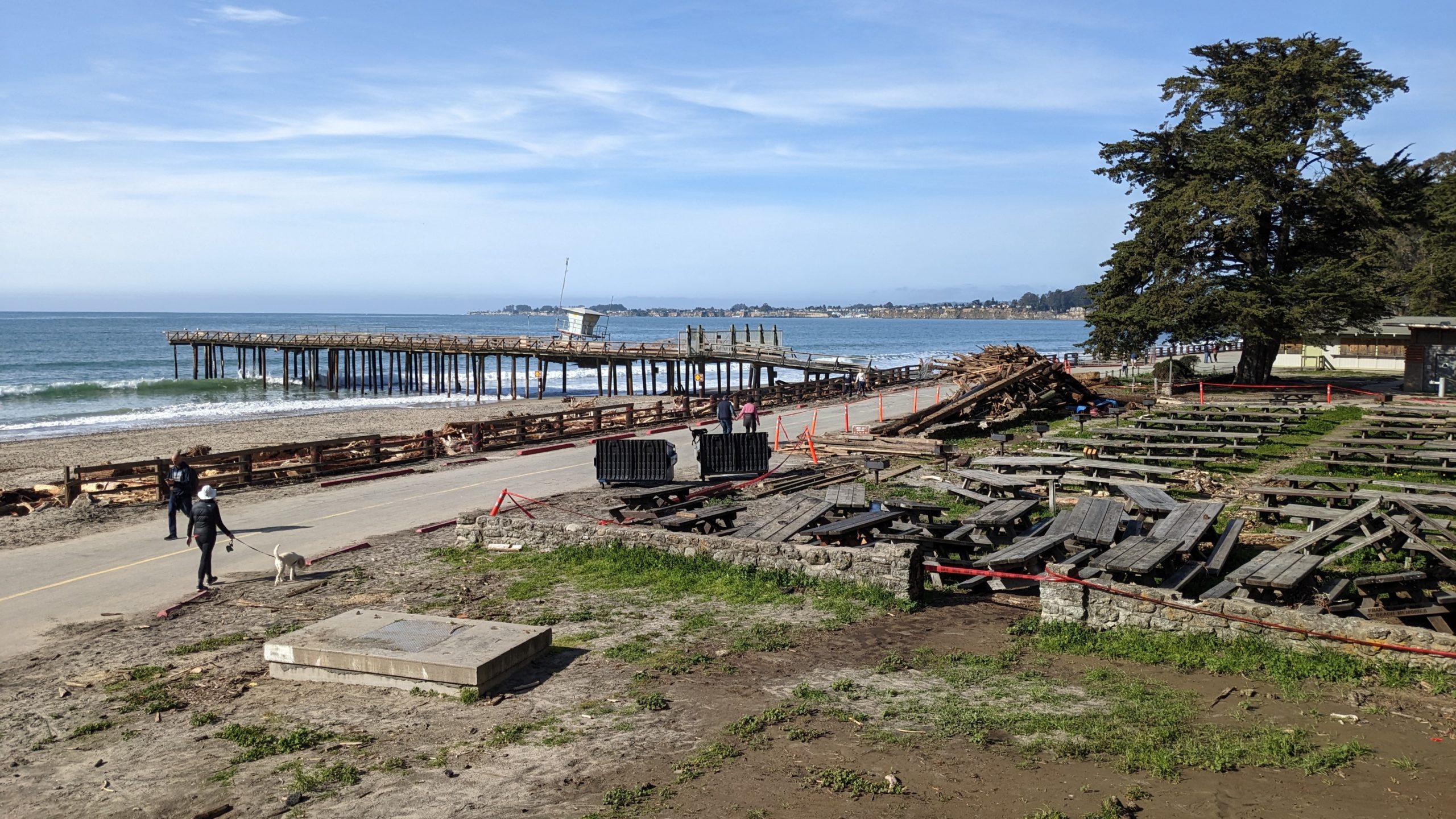 Storm-damaged picnic tables and pier debris are stacked at Seacliff State Beach on Feb. 7. (Stephen Baxter — Santa Cruz Local)
APTOS >> More than four weeks after heavy rain, wind and waves ripped through Santa Cruz County in January, parts of several State Parks remain closed as damage assessments and repairs continue.
"This is the largest natural weather damage to our local California parks in decades," said Joe Walters, a State Parks superintendent.
Fallen trees, trail erosion, slides and damaged facilities have prompted partial closures of several parks, State Parks officials said. Repairs, costs and reopening timelines are still to be determined in many areas. "We have our crews and our team currently trying to rehabilitate trails that have erosion and downed trees to increase public access to those locations," said Walters. 
Big Basin State Park

remains closed except for parts of the Rancho Del Oso Unit. Rain and high wind caused damage that is still being assessed. Part of Big Basin may open soon, Walters said.

Seacliff State Beach's

RV campground and seawall were destroyed in the storms. The pier to the SS Palo Alto was swept from the ship and remains closed near stacks of pier pilings and other wood debris. The park's upper parking lot is open. Its beach road is closed to vehicles but open to walkers and cyclists. A full reopening date has not been set, Walters said.

Forest of Nisene Marks State Park

is closed beyond Winter Gate due to road failures, landslides, and fallen trees. Part of Aptos Creek Fire Road is not accessible to drivers.

Wilder Ranch State Park

has most trails closed due to erosion and fallen trees. The historic complex and Old Cove Landing Trail are open. 

Henry Cowell Redwoods State Park

has one day-use parking lot open at the visitors center. Most other day-use parking lots are closed. The park's Fall Creek Unit, Zayante Trail, River Trail and Rincon Fire Road from Pipeline Road to River Trail Connector are closed.

Castle Rock State Park

is open except for part of the Skyline-to-Sea trail that remains closed due to a slide. 

Natural Bridges State Beach

had a cement wall damaged along Moore Creek and some downed trees. 

Lighthouse Field State Beach:

The beach and field are open. A man was killed by a fallen tree branch at the field on Dec. 31. A prolonged drought followed by heavy rain made the trees dangerously unstable, Walters said. The trees don't present an ongoing safety concern, he said. "It's an extremely unfortunate and tragic event," Walters said. 

Manresa, New Brighton, Sunset and Twin Lakes state beaches

are all open. 
Storm surges up to the cliff at Seacliff State Beach destroyed a seawall and much of the RV parking area on Jan. 5, said State Parks Interpretive Aide Paul Karz, in a State Parks video. (State Parks)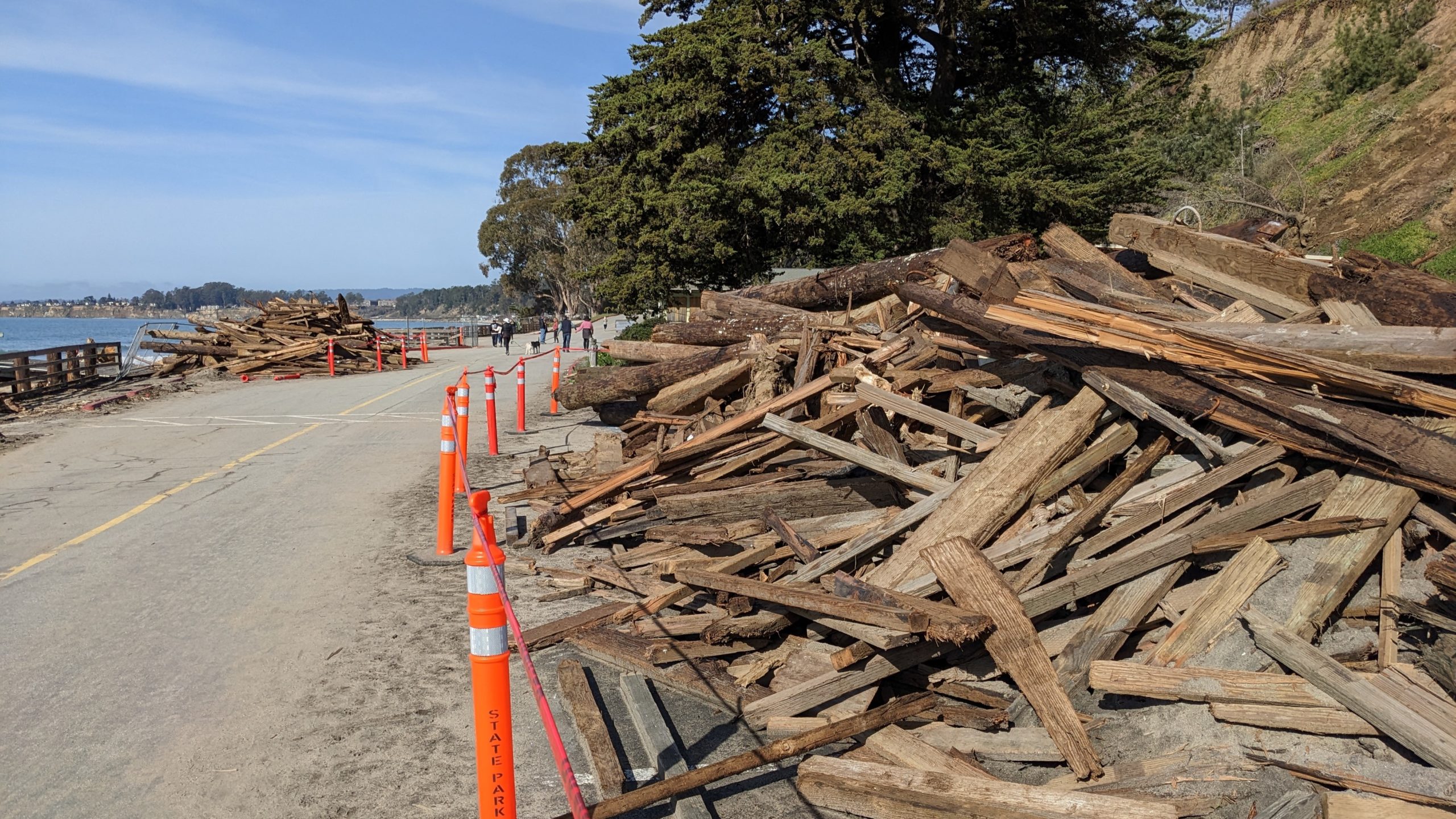 Driftwood and pier parts are cordoned off at Seacliff State Beach on Feb. 7. (Stephen Baxter — Santa Cruz Local)
Seacliff problems continue
Seacliff State Beach in Aptos sustained the most damage of all the county's State Parks. During a Jan. 5 storm, 30-foot swells and high tides pummeled the coast, said Ashley Wemp, a park interpreter. The waves and high winds tore open the pier and destroyed the RV parking lot and seawall. 
It's the most damage the county's coastal parks have seen since El Niño-driven storms in January 1983, Walters said.
Initial repairs have allowed the day-use beach area to re-open. 

The RV campground remains closed. 

Staff hope to repair damaged picnic tables and barbecues in time for the spring and summer camping season, Waters said.
Between the RV campground and the ocean, parks staff have temporarily filled in the holes in the park's seawall with rocks. Managers are still deciding how best to rebuild the barrier, Walters said.
The new wall may be taller or stronger to adapt to the coast's rising sea level. Without a more robust design, Walters said, "We're looking at having the same damage occurring in the future."
Staff is still determining how costly the repairs will be, Walters said. 
In 2021, California Department of Parks and Recreation published a Sea Level Rise Adaptation Strategy for protecting state parks from sea-level rise. There is no long-term plan for adapting Seacliff State Beach or other local state parks to sea level rise and coastal erosion, Walters said.
Nonprofit group Friends of Santa Cruz State Parks has raised more than $30,000 to help with repairs. The nonprofit continues to collect online donations. 
"Though it is painful to consider the devastation to this park, the experience provides an opportunity to be strategic about rebuilding and ensuring public access and environmental protection at Seacliff State Beach," wrote Lauren Kitayama, outreach coordinator for Friends of Santa Cruz State Parks, in a statement.
State Parks staff and volunteers have organized a cleanup at Seacliff State Beach from noon to 2 p.m., Saturday Feb. 18. They plan to remove plastics and other trash that have washed ashore. Attendees are encouraged to bring buckets, gloves, and trash bags, Wemp said.
Large portions of Seacliff beach's pier collapsed after waves knocked down creosote-coated wooden pilings, Wemp said. Staff have removed some of the damaged lumber but don't have a timeline for full repairs.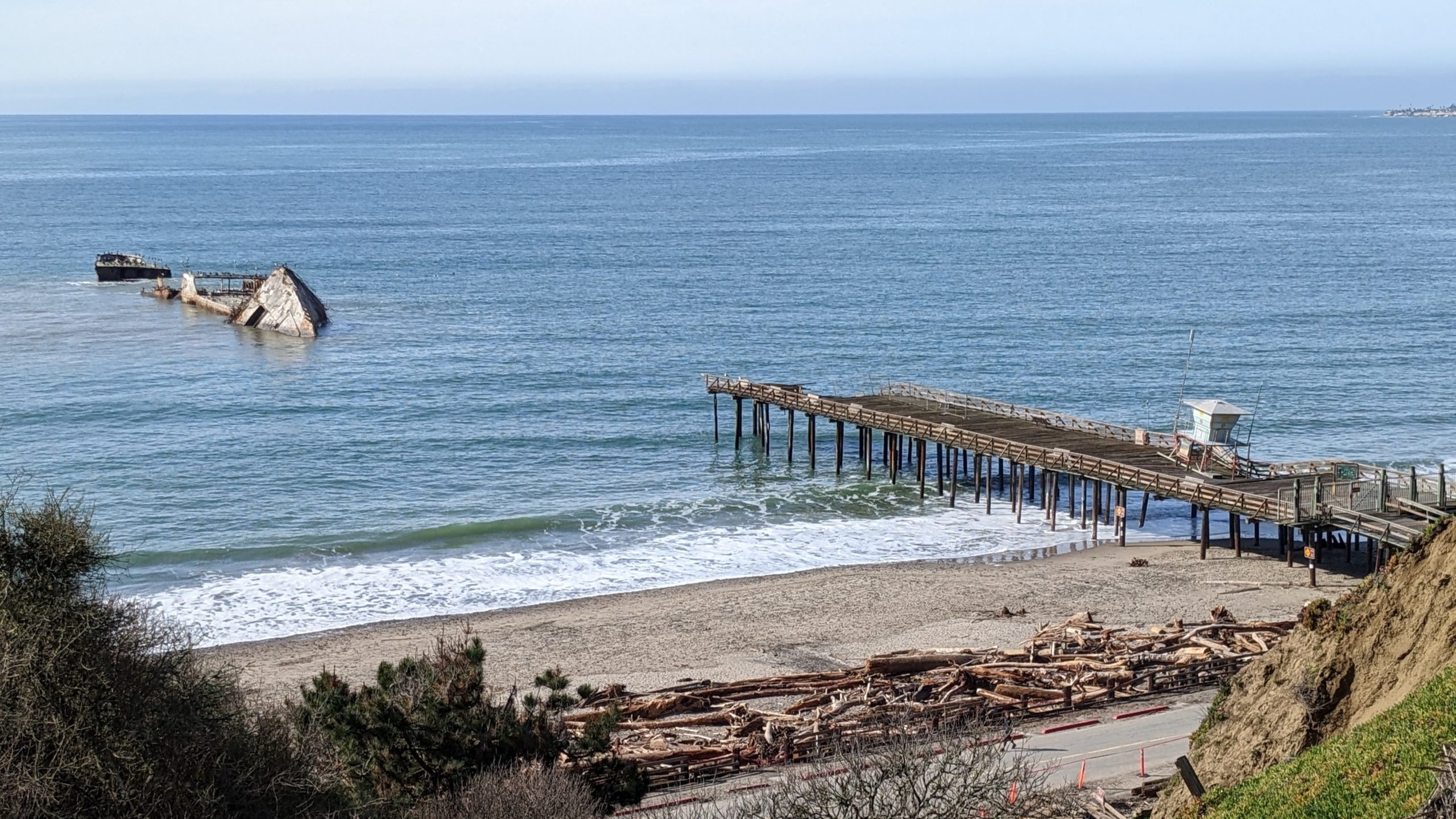 Storm surf in January tore the pier from the remnants of the SS Palo Alto at Seacliff State Beach. The pier remained damaged and off limits on Feb. 7. (Stephen Baxter — Santa Cruz Local)
The SS Palo Alto, a WWI-era cement ship, has been docked at the pier since 1930. It was briefly used as an amusement ship with a swimming pool and dance floor, and was subsequently sold to the state for use as a fishing spot.
The ship has been deteriorating for decades with various levels of public access. It closed in 2017 when a storm severely damaged the ship's hull. 
After January's storms, the ship is in "a very dilapidated state," Walters said. Staff is still deciding whether to remove it. The ship has long served as an artificial reef, providing habitat for fish and sea birds, Walters said.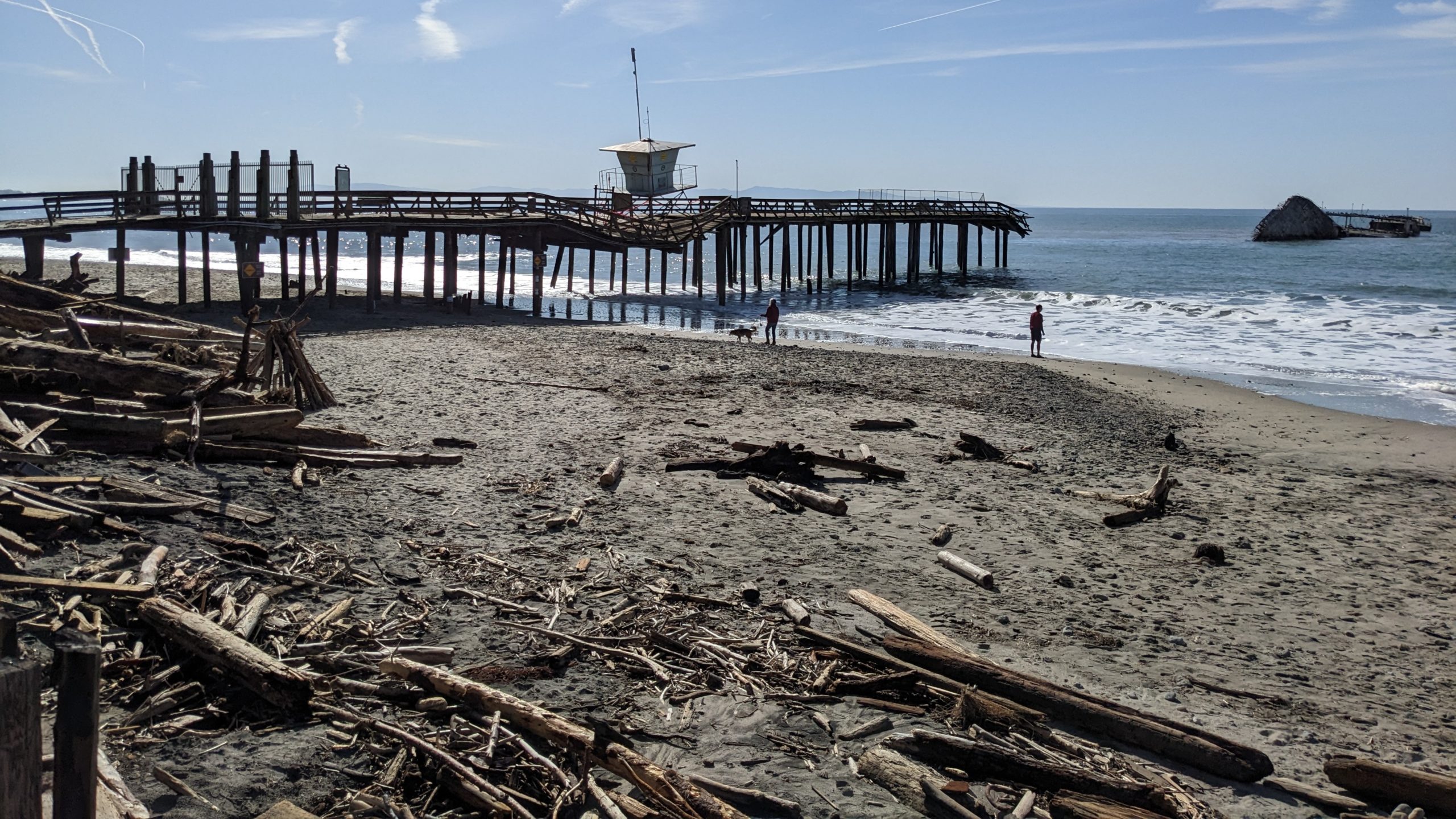 The pier that connected to the SS Palo Alto remained heavily damaged on Feb. 7 after storms in January. (Stephen Baxter — Santa Cruz Local)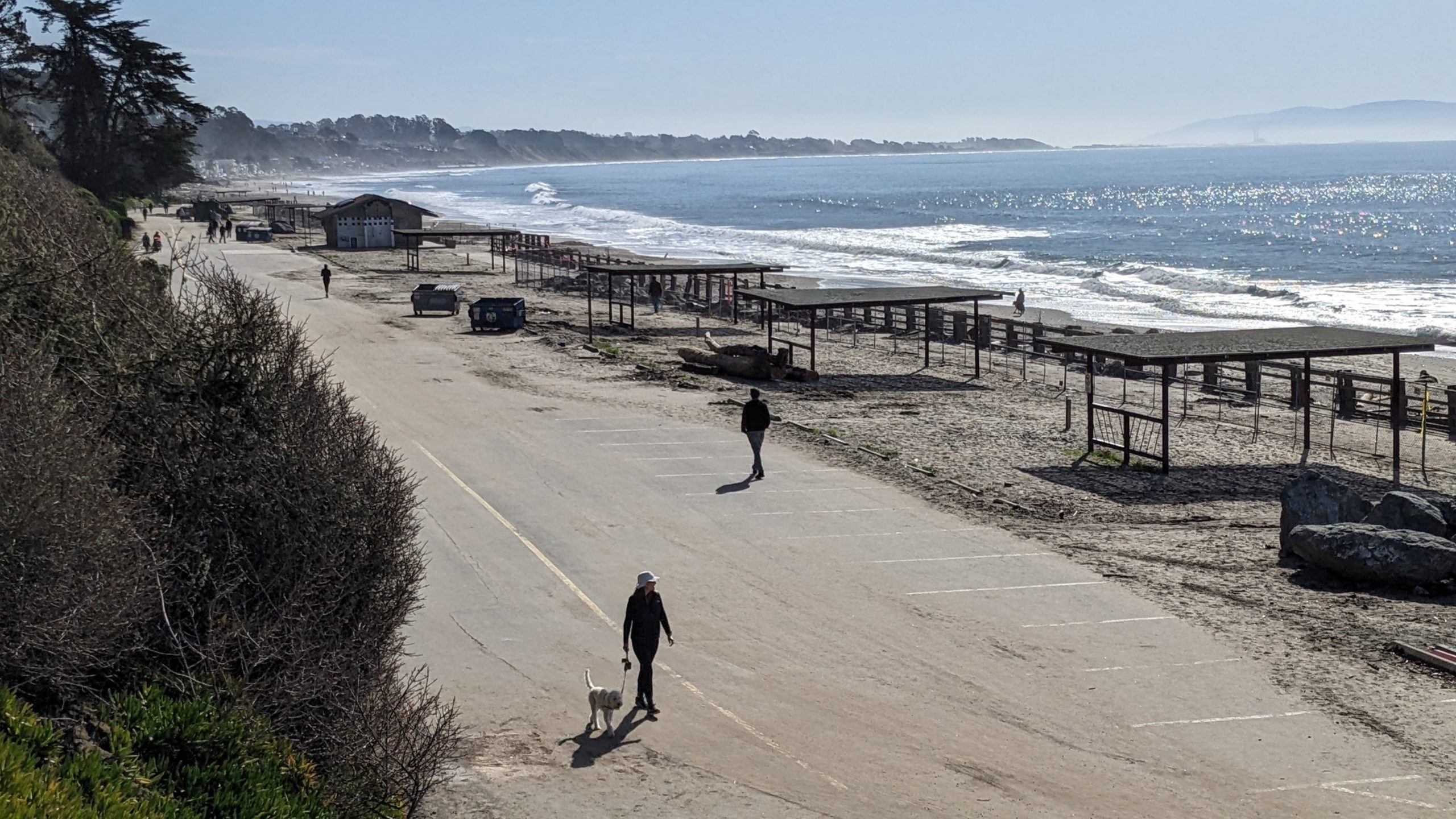 The beach road at Seacliff State Beach remains closed to vehicles because of storm damage. (Stephen Baxter — Santa Cruz Local)
Learn about membership
Santa Cruz Local's news is free. We believe that high-quality local news is crucial to democracy. We depend on locals like you to make a meaningful contribution so everyone can access our news.
Learn about membership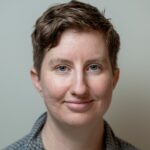 Jesse Kathan is a staff reporter for Santa Cruz Local through the California Local News Fellowship. Kathan holds a master's degree in science communications from UC Santa Cruz.