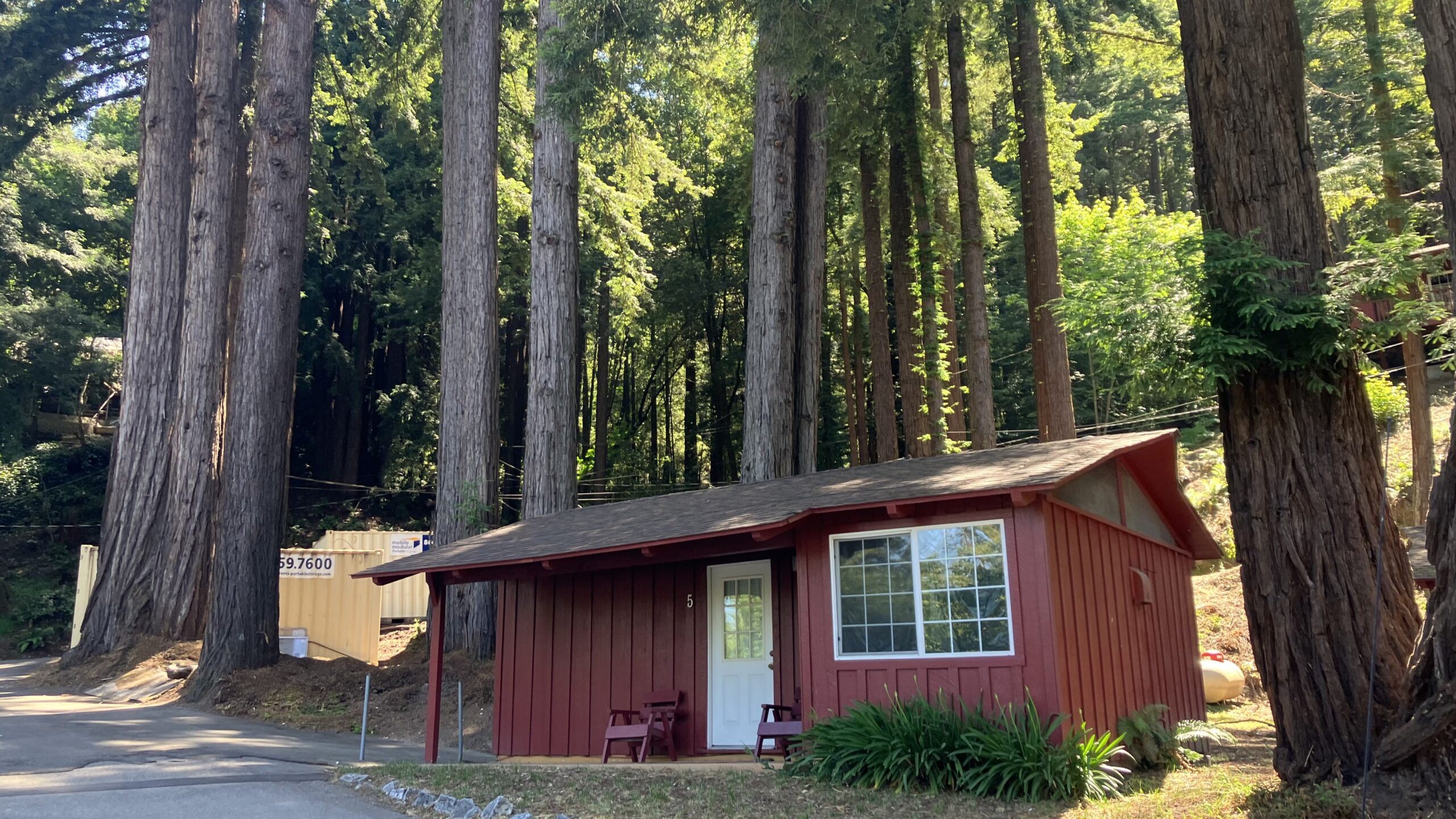 Veterans Village offers housing for chronically homeless veterans who want to move their lives forward. (Michael Warren Mott — Santa Cruz Local)
BEN LOMOND >> A project to provide 21 homes for chronically homeless veterans at a former cabin resort in Ben Lomond has faced several hurdles since its launch in early 2022, including a multimillion dollar funding gap, land development challenges and turnover among residents.
Leaders of the Santa Cruz County Veterans Memorial Building are spearheading the project, known as Veterans Village, which is transforming Jaye's Timberlane Resort at 8705 Highway 9 into permanent supportive housing. The group wants to help end chronic homelessness among Santa Cruz County veterans starting with 21 units on the property by next year.
State leaders have invested $6.4 million into the project through Project Homekey to build homes for the unhoused. It housed five veterans, two of whom have family members with them, in early July. Residents can live permanently on the property and typically pay 30% of their income in rent within housing voucher limits, or pay nothing if they have no income, property leaders said. 
Case managers try to help tenants set and reach goals such as buying a home, starting a business or moving to a hometown.
"We consider them to be formerly homeless from day 1," said Chris Cottingham, who is spearheading the Veterans Village project. "It's rewarding to see them go from survive to thrive." Cottingham is executive director of the Santa Cruz County Veterans Memorial Building Board of Trustees.
Veterans Village leaders said this week that they need money to renovate the cabins and make county-required improvements such as a $1 million upgrade to the property's septic system and a $500,000 retaining wall to prevent potential floods.
"It's difficult for me as a new developer to swallow some of these things," Cottingham said. "The emergency is the homeless veterans on the street." He said the group spent $3,000 to ensure that the construction would not harm a protected animal.  
A fundraising push is planned for later this year to help address an estimated $6 million gap in funding for renovations and infrastructure improvements.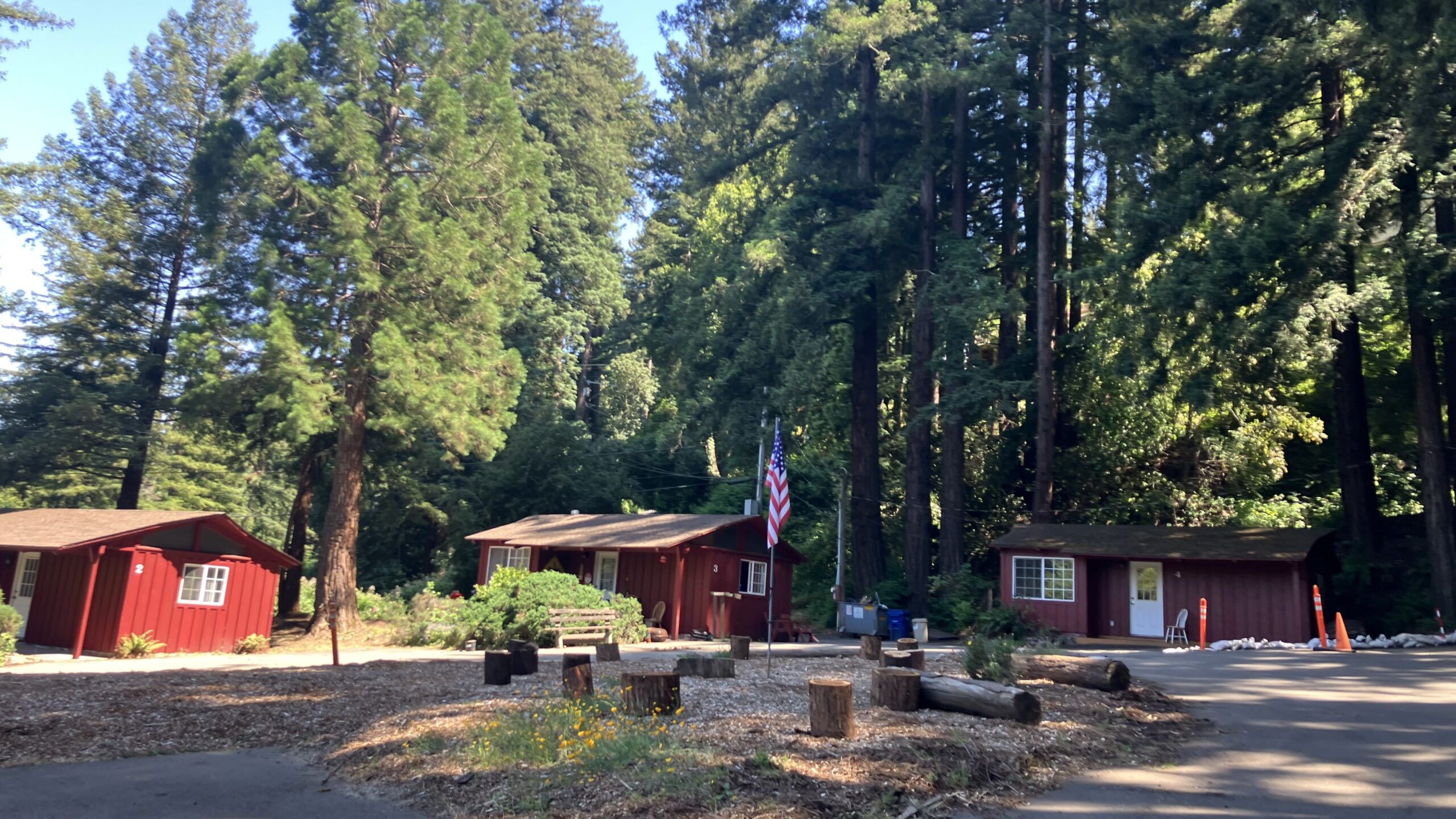 Project leaders plan to upgrade kitchen and bathroom appliances in cabins at Veterans Village. (Michael Warren Mott — Santa Cruz Local)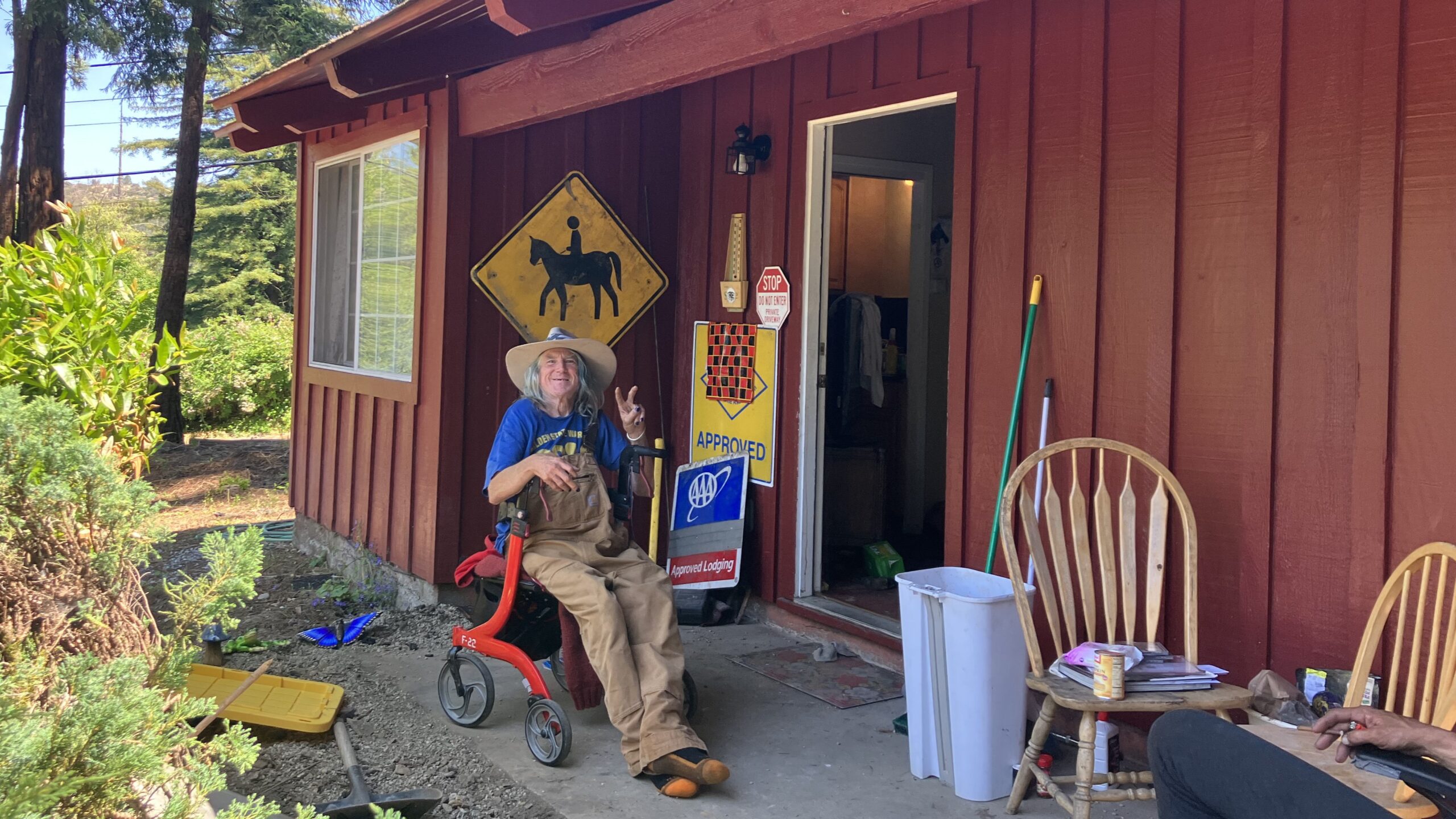 Jack Dailey, 63, served in the U.S. Air Force from 1977 to 1981. He said he plans to live at Veterans Village until mid-July. (Michael Warren Mott — Santa Cruz Local)
Money and development struggles
Several improvements are planned on the property: 
Upgrade the kitchens and bathroom appliances in 10 cabins.

Add six pre-built modular homes and concrete pads.

Convert the three-car garage of a four-bedroom house to three wood-framed units and add a separate in-law unit.  

Upgrade septic and power systems for an estimated $1 million.

A $500,000 retaining wall to prevent potential future floods. 

Remove a swimming pool and install four modular homes for four more veterans and add wheelchair accessible paths.

Install landscaping and sound barriers to reduce Highway 9 noise.
The cabins have been on the property for about 60 years but many are in good shape, Cottingham said. 
The $6.4 million from the state's Project Homekey allowed leaders to retire debt from the sale, own the property and help pay for predevelopment, designs and modular units.
The group that started the program thought they could complete the project with the original grant. However, Cottingham found that they were trying to do one of the most difficult things: Provide permanent supportive housing at a time when high interest rates can make building even more challenging in an expensive county. 
"When we started the project, interest rates were at 3%. Now they're at 8[%], so the cost of money has increased. We are also geographically separated from construction resources," he said. "We don't have a large development partner. The nature of Homekey is they want it to happen as quickly as possible, so we've had an extremely aggressive timeline since the beginning."
The project's proposed improvements are on a third round of comments with the county, Cottingham said. The cost has also risen due to state and federal requirements, he said, and layered reviews for county, state and federal thresholds.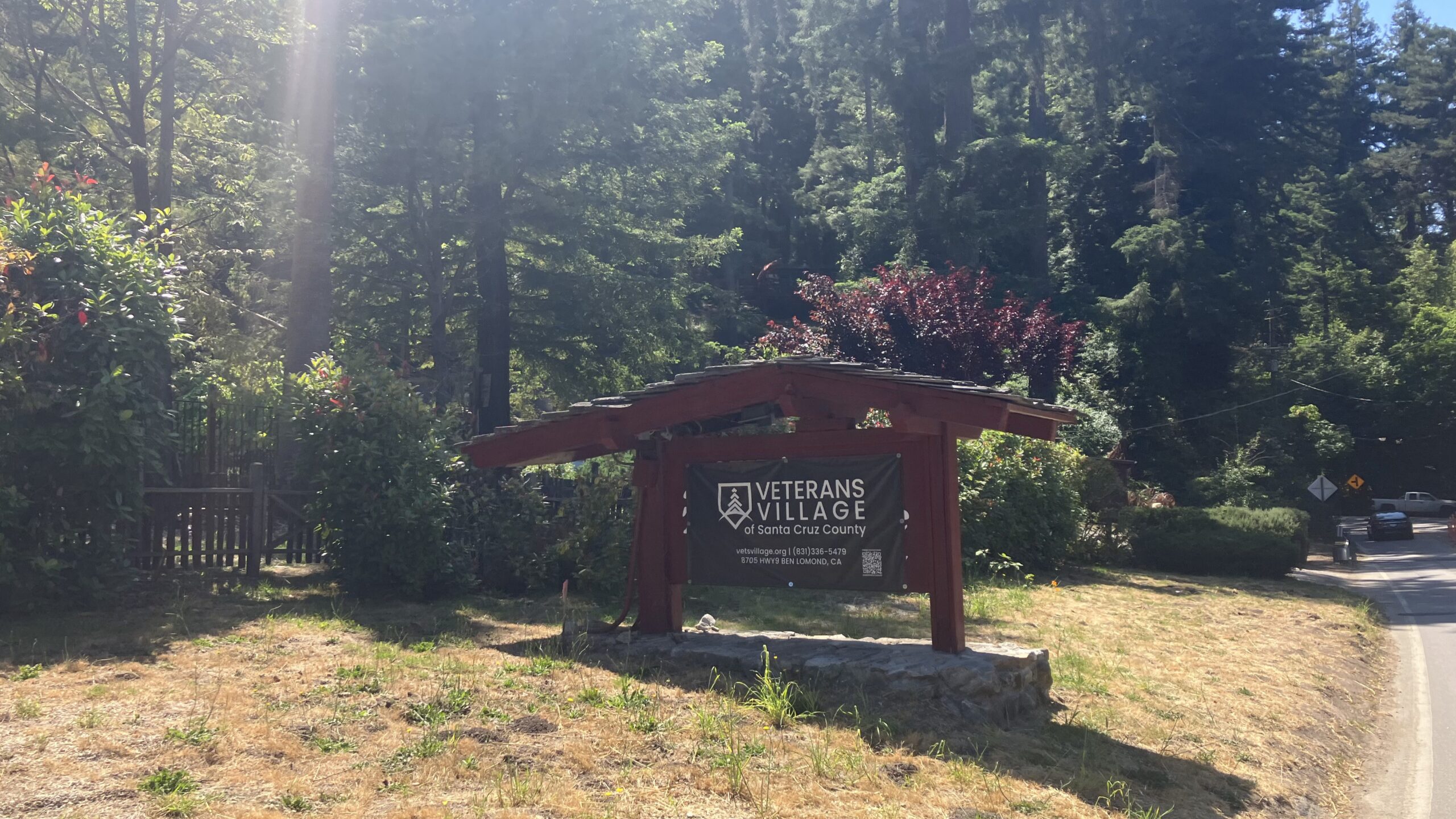 Leaders of the Veterans Village Project at 8705 Highway 9 in Ben Lomond plan to buffer some sound between the homes and the highway through landscaping, insulation and window upgrades. (Michael Warren Mott — Santa Cruz Local)
Vision to end veteran homelessness
The project leaders' vision is to end chronic homelessness among veterans in Santa Cruz County. Cottingham said the project is dear to him because his father was a veteran. 
According to the county's 2022 point-in-time count, there were 332 homeless veterans in the county and 2,299 homeless individuals total. Veterans Village uses a smaller list of verified chronically homeless veterans in concert with other homeless veteran service providers in the area, which has a current total of 63 individuals. 
The Veterans Village is part of the county's overall efforts to end veteran homelessness.  Veterans Village leaders are also reaching out to other developers to prioritize chronically homeless veterans for new affordable housing units.
"The Veterans Village project is an important project for moving the community closer to achieving a national, state, and local goal to end homelessness among veterans," wrote Robert Ratner, director of the Housing for Health Division of the Santa Cruz County's Human Services Department, in an email.
Veterans Village residents
On a sunny June day, redwoods and ferns grew around 10 red cabins and a four-bedroom house on the hill off Highway 9, as a U.S. flag waved on a flagpole at Veterans Village. 
The five veterans who live at Veterans Village usually go to the Santa Cruz County Veterans Memorial Building in Downtown Santa Cruz on Wednesdays to connect with other veterans, access services and eat a hot meal. They've also gone to basketball games and done other activities together.
Jack Dailey, 63, is an Air Force veteran who said he liked the property.

"We live in paradise right here," Dailey said, sitting on his cabin's porch. "Our society for the last 50 years has been broken and they're trying to establish something important here," he said. "Housing is impossible around here. You can't earn minimum wage or $100,000 and live here," he said. "You need to be a married couple with good incomes to live [in Santa Cruz County] there's no room for people like me."
Dailey said he planned to leave Veterans Village in mid-July as he was being evicted because of his own mistakes. He said he started a barbecue and warming fire next to his porch because his unit didn't have an oven. The program's board was there that day, and police and firefighters were called. 
Dailey said he also had an incident at a dumpster to get his stuff out and climbed on it, and later had an altercation with another member of the village whom he alleged knocked his window or screen out, who is also leaving the village.
"When you have homeless people, there are going to be problems," Dailey said, adding that he planned next to live in his car. "Life throws curveballs and sometimes you miss and get to go back up again."
The nonprofit has also issued a notice of eviction to another resident, Cottingham said.
The project will resume housing up to five unhoused veterans and will house them through the property's existing units as renovations begin, Cottingham said. He said that other than the recent incidents, he's seen residents thrive. 
Veterans Affairs Supportive Housing provides a case manager for every veteran on their caseload. Veterans Village partners with The Free Guide, a local nonprofit homeless service provider, and Front Street Inc., which does case management, mental health therapy and property management for the Village.
What's next
Cottingham said $6 million is needed to complete the project, which could be a combination of community fundraising and up to $5 million in loans. The project's longterm financials depend on $600,000 in annual veteran housing vouchers as well as future community support, grants, and perhaps county support.
Ratner, director of the Housing for Health Division of the Santa Cruz County's Human Services Department, said $6 million might be more than needed. He said county leaders have been working with project leaders to get private and public financing to complete the project.
"I hope we can bring the total development costs down," Ratner wrote in an email.

"The county has been and will continue to have regular weekly meetings with the Vets Hall Board of Trustees to help them work through the development process," Ratner said. 
Cottingham said a few fundraising campaigns are in the works, one to name the cabins and another to sell bricks for a walking path. 
"Not only bricks dedicated to vets and their families, but also messages of hope," Cottingham said. "Different bricks will share messages of love and overwhelming support vets can see on their daily walk."
His goal is to sell 10,500 bricks at $100 each — which would be roughly one brick for every veteran in the county. Before and after the campaign, people can contribute at VetsVillage.org.
The amount of debt they're facing is uncomfortable, Cottingham said.

"As a small organization, it's a lot to ask to take on $5 million in debt to take on issues of veteran homelessness. Ultimately we're going to get this thing to a place where it's debt free, but it's going to take some time. Hopefully the community and influential people step up and help out."
He called on the community to help support the project through their upcoming funding campaigns. He said a benefactor willing to help them with a loan at lower interest rates would be a big help.
Cottingham acknowledged they were new developers, but recruited "rockstars" to their board, including Mark Hansen, a managing director for Prologis, Inc., one of the largest commercial developers who owns Amazon warehouses, he said.
Cottingham said salaries for staff and consultants were "well under $400,000." That number will lower when they don't need as many consultants, architects and engineers, he said. He said they have a small team that hasn't grown despite the scope of the organization. 
"We're a small nonprofit doing big things. It was the community that answered the call in the beginning and probably will be the community that brings it home and makes it happen," Cottingham said. "The idea of solving veteran homelessness is a pretty big idea, but the community wants a win."
Learn about membership
Santa Cruz Local's news is free. We believe that high-quality local news is crucial to democracy. We depend on locals like you to make a meaningful contribution so everyone can access our news.
Learn about membership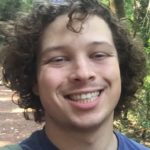 Michael Warren Mott is a graduate of UC Santa Cruz and Columbia University's School of Journalism. He has worked for newspapers across California.