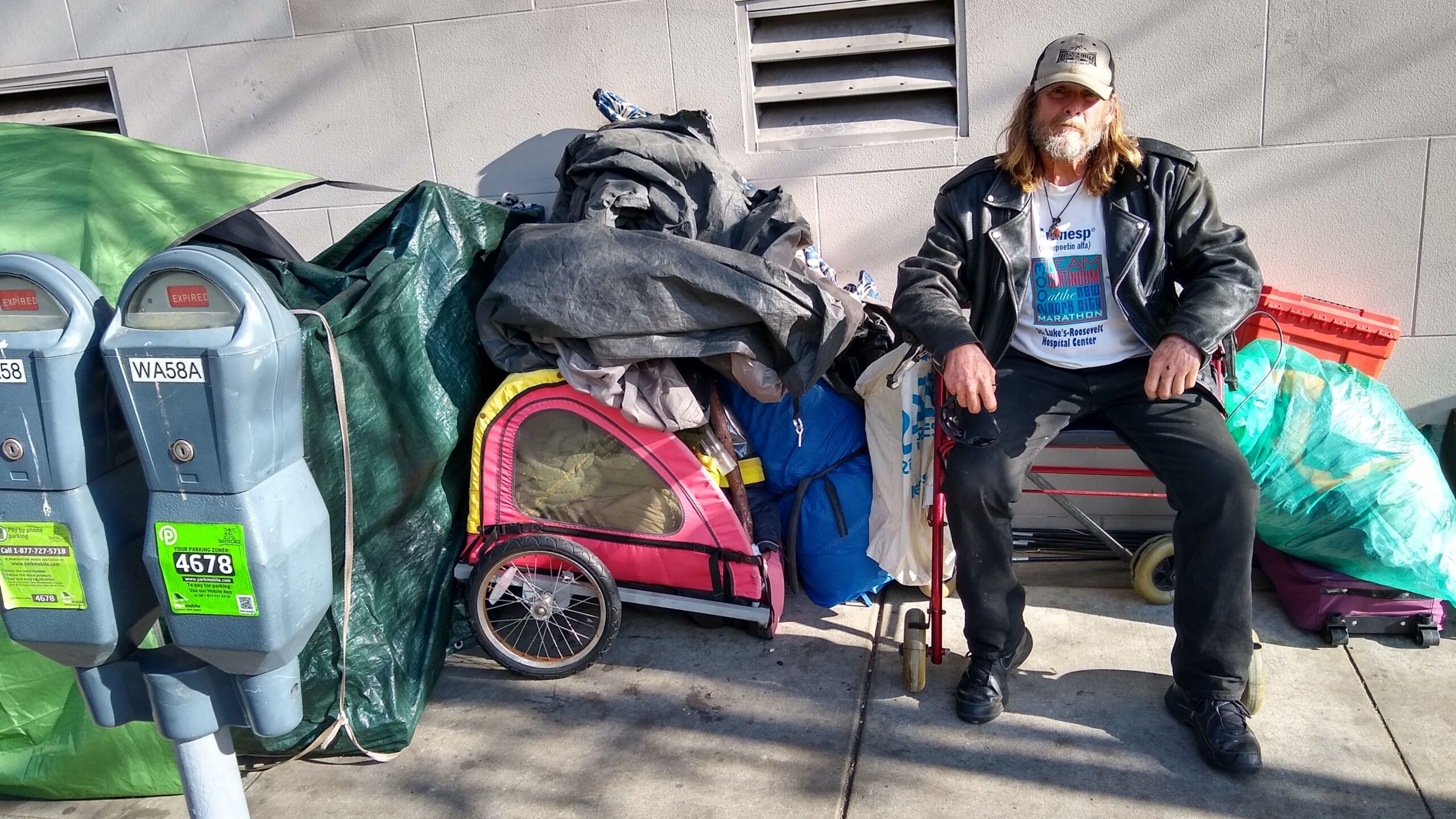 Gary, who camped near the Downtown Santa Cruz post office in 2020, said he would go to a shelter if it accepted his belongings. (Stephen Baxter — Santa Cruz Local file)
SANTA CRUZ >> To improve data collection on homelessness and potential funding opportunities for homeless services, Santa Cruz County leaders plan to upgrade the county's Homeless Management Information System.
The system is regional and has been in place for many years. It aims to provide client information to homeless services providers across the county and avoid duplicate intake forms for unhoused clients. The system, which is not public, also gives local service providers data on trends and outcomes of people who seek homeless services.
Homeless service providers now enter data that includes client's names, how long they have been homeless, some medical and education history, interaction with the criminal justice system and other details. The reboot primarily aims to improve data quality and update clients' privacy and security expectations.
Several goals have been outlined in a potential upgrade:
Increase coordination of care and improve participants' outcomes.

Improve the quality and use of collected data. Because service providers collect data at different times and places, clients can appear with inconsistent data.

Ensure that participating agencies and users understand the privacy and security policies and expectations when using the data system. A

Consumer Information Sharing Agreement

is expected to detail clearer rights and protections for people who use homeless services. 

Use data from the Homeless Management Information System to better understand how the criminal justice, health, human services and other systems impact housing stability and clients' returns to housing.
Upgrades to the Homeless Management Information System, called HMIS 2.0, were discussed at a May 17 online meeting hosted by the Housing for Health Partnership. 
The Housing for Health Partnership is the county's Continuum of Care, which coordinates spending and services for people who are homeless or at risk of homelessness. Stakeholders in homeless services, elected leaders and their staff are included in the partnership.
One reason to update the Homeless Management Information System is that the federal Department of Housing and Urban Development evaluates Continuums of Care on the accuracy and completion of data in the information systems. Those scores are evaluated competitively when local Continuums are considered for funding out of HUD's larger grant program, said Dr. Robert Ratner, director of Santa Cruz County's Housing for Health Division. Santa Cruz County's Continuum of Care was recently awarded $6.6 million from HUD, leaders of the Continuum of Care said.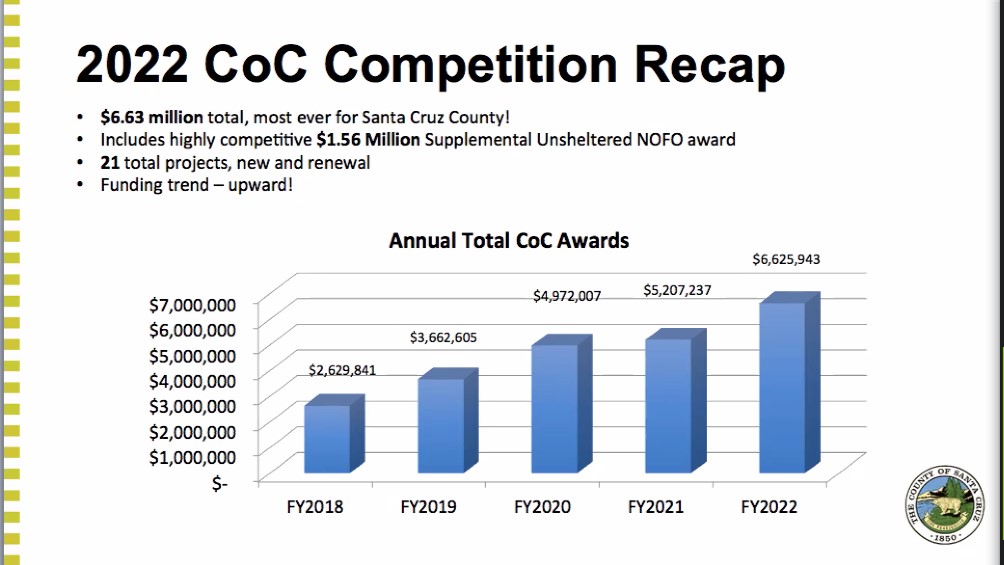 Leaders from Santa Cruz County's Continuum of Care said more than $6.6 million was recently awarded to the group. (Housing for Health Partnership)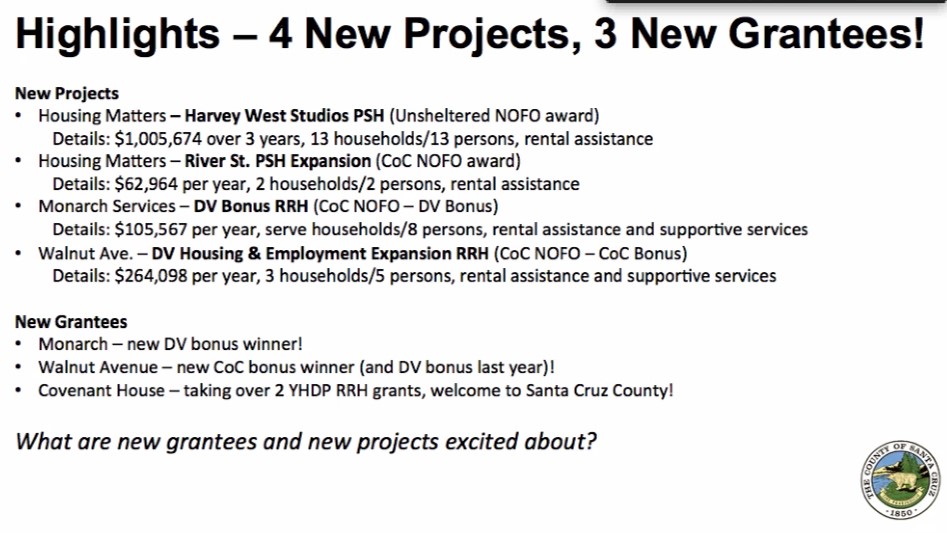 Some recent money awarded to Santa Cruz County's Continuum of Care went to Housing Matters, Monarch Services and the Walnut Avenue Women's Center, according to a slide from a May 17 Housing for Health Partnership meeting. (Housing for Health Partnership)
"We are being compared to national standards that are based on what other [Continuums of Care] are doing," Ratner said at the May meeting. 
"All communities have different approaches to collecting this information. HUD scores the communities that are better at collecting certain types of information higher in the national competition," Ratner said.
Another factor in the upgrades is that there have been several problems with earlier ways that homeless services providers have gathered information from people seeking homeless services in Santa Cruz County. For instance, intake information quality varied with so many people doing intake, county leaders said. Some clients had false expectations of what services would be provided, while others were referred to services to which they were not eligible, County of Santa Cruz Housing for Health Manager Monica Lippi said during the May 17 meeting.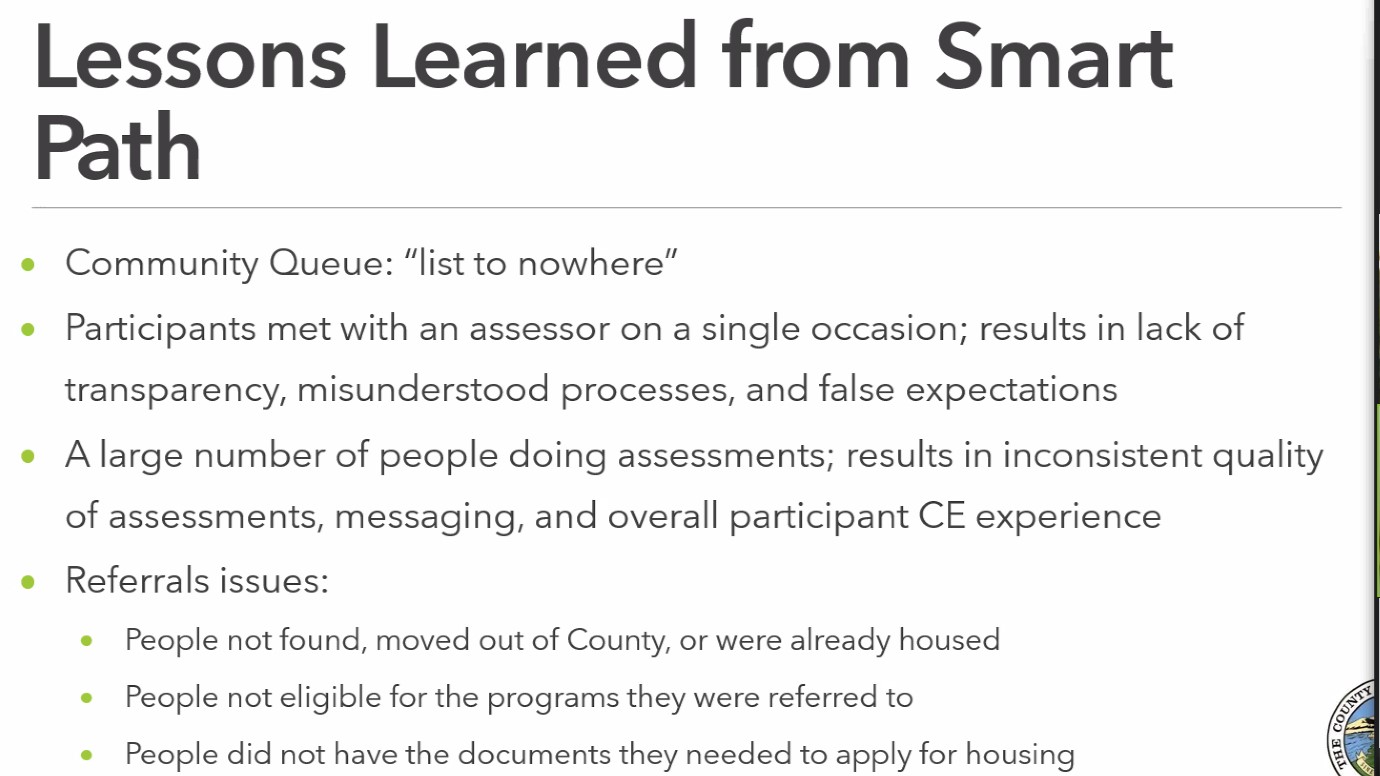 A slide from the Housing for Health Partnership's May 17 meeting outlines previous problems with coordinated entry into homeless services in Santa Cruz County. (Housing for Health Partnership)
Potential obstacles to improved data collection
Leaders at that May 17 meeting also discussed problems with homeless services intake processes in its Coordinated Entry system.
Leaders plan to improve the coordination between provider and client in the Coordinated Entry System with a new role called the "connector." A connector essentially would be an outreach specialist who will see fewer clients on a weekly basis, and will help clients access services through direct referrals. Connectors will be primarily responsible for initial assessments of clients of homeless services.
Valerie Arno of the Bill Wilson Center said that some immigrants without permanent legal status in the country cannot provide social security numbers, which would affect the Continuum of Care's competitiveness for federal money. 
Anthony Gardner, a consultant hired by the Continuum of Care, said a client can't be turned away for not allowing their information to be entered into HMIS, but it can hinder data completeness and quality — which HUD evaluates during funding considerations. 
"We do honor peoples' choice not to enter their Social Security number, but it's important that the agency not lead the client on that," said Gardner. "Agencies are required to ask for it, the client has the right not to give it, but the agency should ask for it, I'm hoping with the expectation that they'll get it."
Housing for Health Partnership seeks members
Leaders at the May 17 meeting made an open call for new members to join the Housing for Health Partnership as individuals and organizations working to end homelessness. 
The Housing for Health Partnership includes:
A 15-member policy board

that oversees the Continuum of Care.

Organizations and nonprofits dedicated to serving the homeless community

General membership: Any community member who wants to prevent and end homelessness.

Five committees and working groups that focus on systems and data, finance, lived experience, youth, and housing and capital.

Staff from the County of Santa Cruz's

Housing for Health Division

.
Each local Continuum of Care board must be representative of the relevant organizations serving homeless people within a geographic area and include at least one homeless or formerly homeless person, according to federal law. Housing for Health Partnership's governance charter established a 15-member policy board with:
Nine representatives from city and county governments.

Three representatives selected by the general membership.

One representative each from the business, education and health care sectors. 
The board co-chairs for 2023 are Watsonville Assistant City Manager Tamara Vides and Tiffany Cantrell-Warren, director of Santa Cruz County Behavioral Health. 
Cantrell-Warren and Vides are local government staff, which does not comply with Housing for Health Partnership's charter that calls for two co-chairs who represent mutually exclusive stakeholder categories. In an email to Santa Cruz Local, Ratner said this should be remedied.
The Housing for Health Partnership board also does not have anyone with a disclosed lived experience of homelessness currently serving.
"In the past, the board had one [unhoused] person but their voice was not appropriately incorporated into the process and structure in meaningful ways. Our team is developing plans to address this going forward," Ratner wrote in an email to Santa Cruz Local. 
Ratner said there are many people with lived experience of homelessness in the body's general membership.
Community members and organizations who work with unhoused people are encouraged to apply for membership.
How to participate
The next Housing for Health Partnership board meeting is at 3 p.m., June 21 at the Capitola City Hall Community Room, 420 Capitola Ave., Capitola. 
Learn about membership
Santa Cruz Local's news is free. We believe that high-quality local news is crucial to democracy. We depend on locals like you to make a meaningful contribution so everyone can access our news.
Learn about membership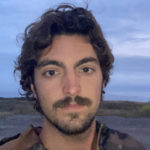 Tyler Maldonado holds a degree in English from the University of California, Berkeley. He writes about housing, homelessness and the environment. He lives in Santa Cruz County.