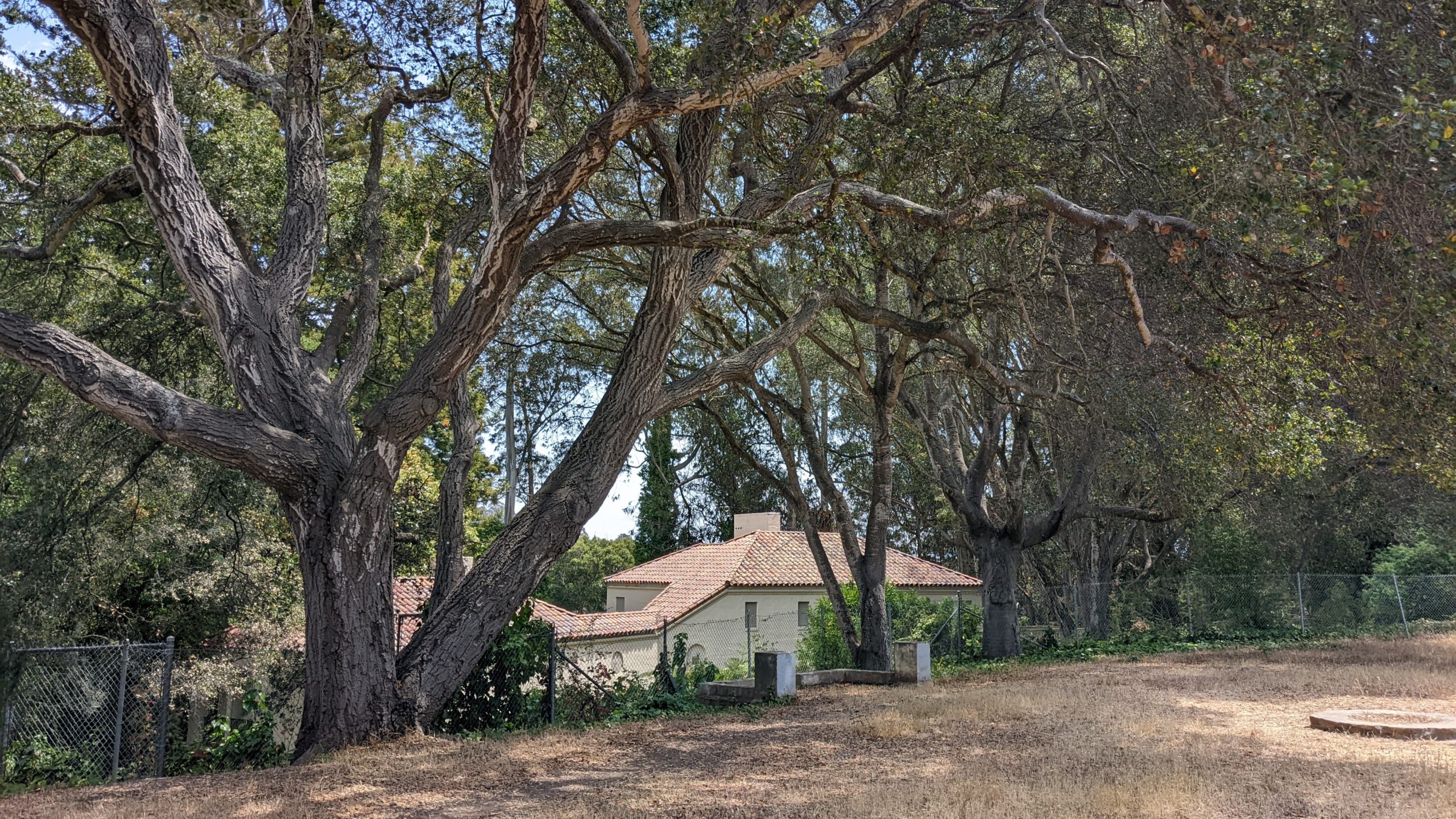 Fences now surround part of the Rispin Mansion property near Wharf Road and Clares Street in Capitola. The property is slated to become a city park. (Stephen Baxter — Santa Cruz Local)
CAPITOLA >> A nearly $1 million project to transform the Rispin Mansion property into a city park with an amphitheater and play areas took a step forward Thursday night when the Capitola City Council approved a timeline for bids and construction.
City leaders agreed to open construction bids Sept. 7. Construction is expected to start in spring 2023 and finish in fall 2023. The city council also allocated an additional $30,000 for the project from the city's General Fund. The project cost previously was estimated at $934,000.
"I'm very excited to finally bring this project to this stage," said Steve Jesberg, Capitola's public works director at Thursday night's council meeting. "This is a very long project that has gone through lots of ups and downs and we are finally bidding it out," Jesberg said. "We're all very excited."
The Rispin Mansion is expected to become a city park with gardens, an amphitheater, a bocce ball court and a childrens play area. An upper entrance to the property is on Wharf Road and Clares Street across from the Capitola Branch Library.
Two accessible walkways have been built through the park that connect Wharf Road to the Nob Hill shopping center. The city plans to add another walkway to connect the upper part of the park to the lower part.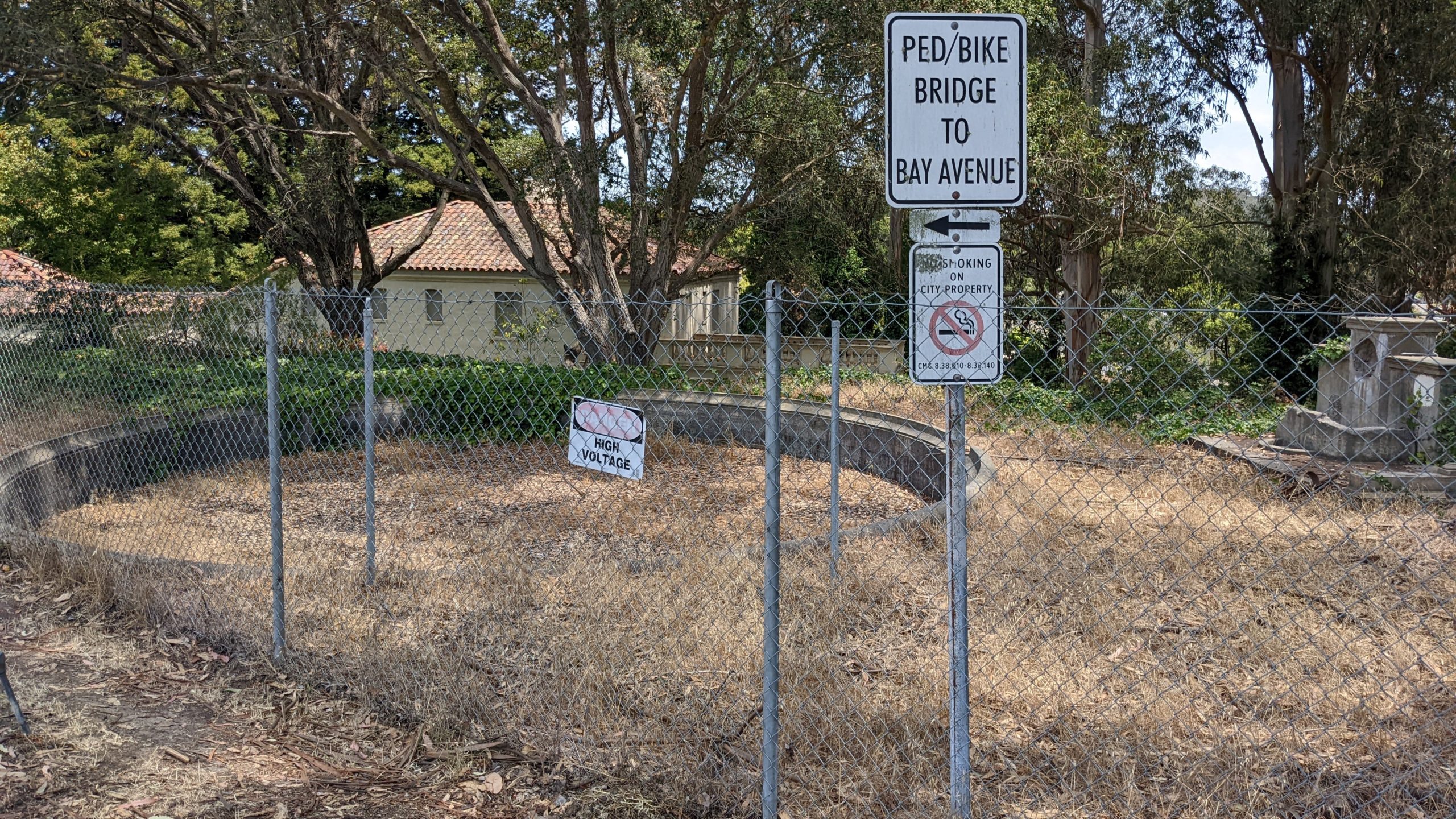 The Rispin Mansion was built in 1921. The City of Capitola has owned the property since the 1980s and has planned a park there since 2014. (Stephen Baxter — Santa Cruz Local)
"The amphitheater is something we're very excited about," said Kailash Mozumder, Capitola public works project manager. Mozumder said the city envisions this space as a center for public gatherings and events. 
"I think it's going to be a really nice platform for people to use for years to come," Mozumder said.
The project seeks to restore native plants and historical elements of the property. Landscaping is expected to focus on monarch butterfly nectar sources and rose and violet gardens that dotted the property in the past. Historical architecture also is expected to be restored to reflect the original design.
The Rispin Mansion was built in 1921 by Henry Allen Rispin, according to the National Register of Historic Places. Rispin was a real estate developer who owned much of Capitola in the early 1900s. The city has owned the property since the 1980s.
Upon receiving a grant for public park development in 2014, the city began public workshops in 2015 to plan and develop the designs and concepts for the park.
Some residents have expressed concern about using Rispin's name on the park project in part  because of racial exclusionary language in the land deeds. The city council did not rename the project and will continue to call it the Rispin Mansion Project during the bid process, city leaders said.
 "If there's more dialogue about that (name) after the project gets underway then we can go that route," Mozumder said.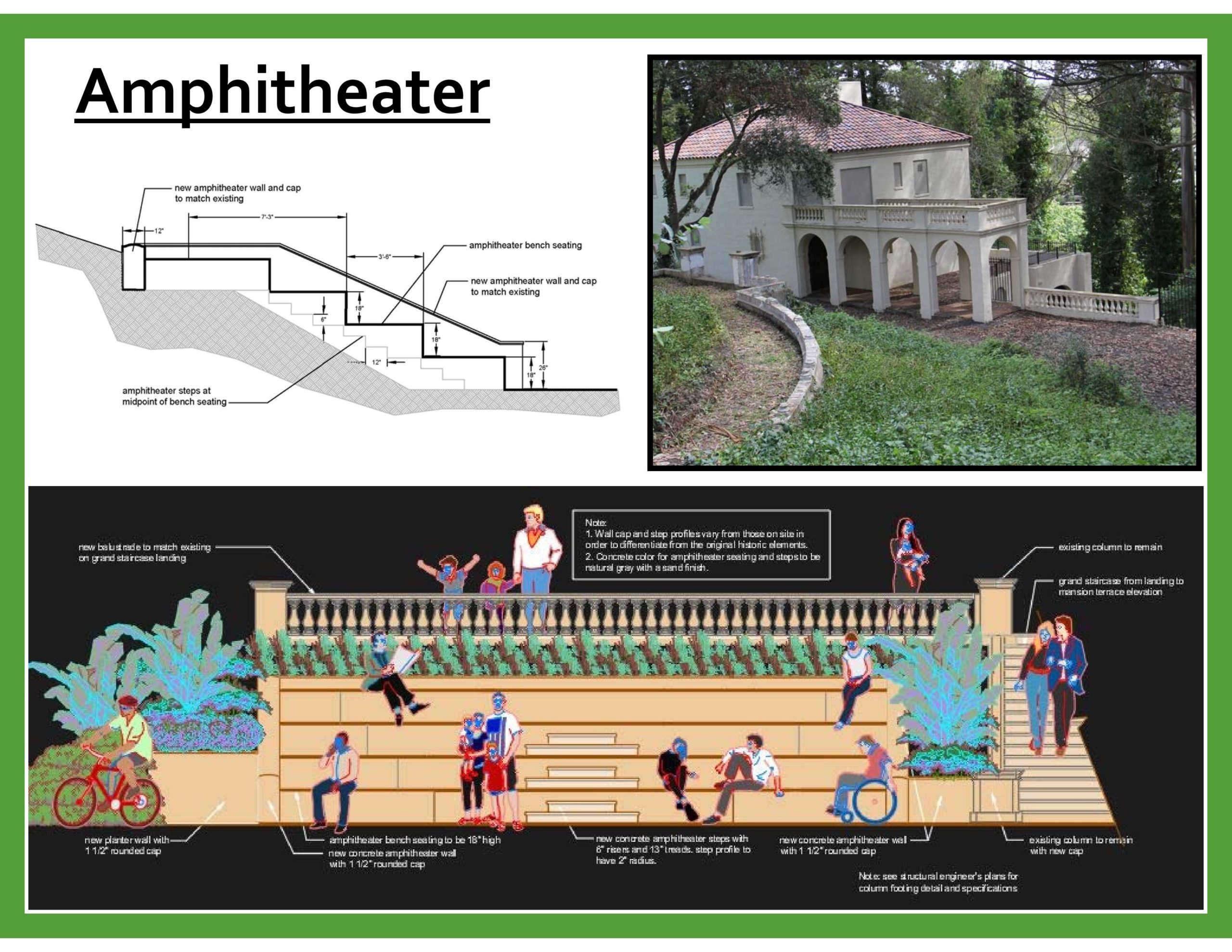 An amphitheater is planned at the Rispin Mansion park. (City of Capitola photo illustration)
City leaders are working with members of the Capitola Art and Cultural Commission for future park features such as informational signs, murals of people playing music and dancing, and a possible sculpture or water feature in the reflection pool. These future projects would take place after construction is completed.
"I just want to express how pleased I am after all these many years that we're finally going to see this project completed within the next year," said Mayor Sam Storey. "I think it will be a fantastic asset for the residents of Capitola."
Learn more about Santa Cruz Local and how we are funded. Santa Cruz Local is supported by members, major donors, sponsors and grants for the general support of our newsroom. Our news judgments are made independently and not on the basis of donor support.
Santa Cruz Local's news is free. We believe that high-quality local news is crucial to democracy. We depend on locals like you to make a meaningful contribution so everyone can access our news. Learn about membership.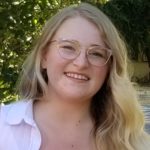 Alyssa Shook is a Santa Cruz-based journalist and a recent graduate of Sacramento State's journalism program. Shook is working on a master's degree in education and single-subject English teaching credential at UC Santa Cruz.