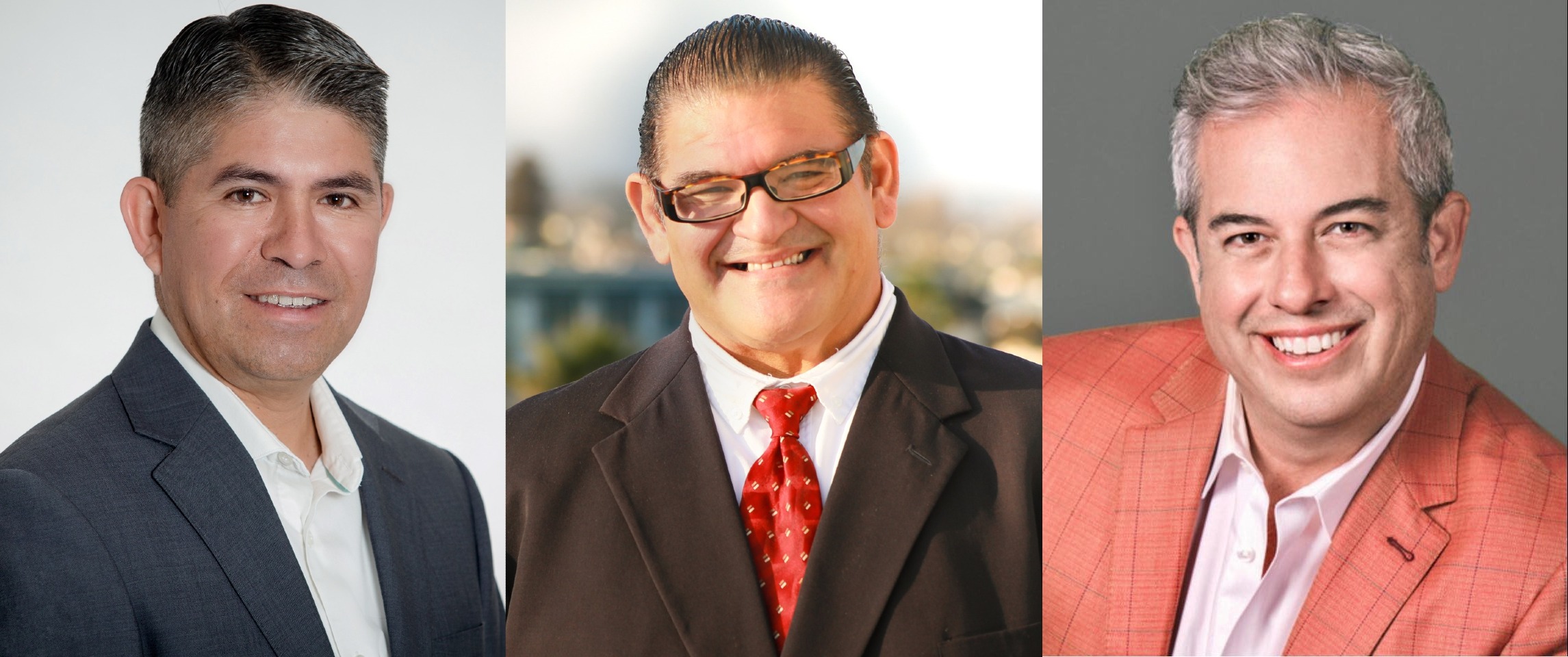 From left, Ed Acosta, Felipe Hernandez and Jimmy Dutra are candidates for District 4 Santa Cruz County supervisor in the June 7 primary election. (Contributed) 
Last county update: 7/7/2022 3:45:00 PM
Supervisor, 4th District (Vote for 1)
Candidate
Total
FELIPE HERNANDEZ
2539 (38.85%)
ED ACOSTA
962 (14.72%)
JIMMY DUTRA
3003 (45.95%)

WATSONVILLE >> On the Nov. 8 ballot, Jimmy Dutra and Felipe Hernandez will appear in a runoff for the District 4 Santa Cruz County supervisor seat, according to official primary election results.  
Candidates Dutra, Hernandez and Ed Acosta faced off in the June 7 primary election. Since no candidate received more than 50% of the vote, the top two vote getters will appear in a runoff on the Nov. 8 ballot. The Santa Cruz County Clerk's Office certified the primary election results July 5.
The candidates are vying for the seat of Greg Caput. Caput is not running for reelection. 
District 4 includes part of Watsonville and much of Pajaro Valley including areas east of Green Valley Road, along Highway 152 and neighborhoods along Casserly and Mount Madonna roads.
In February and March, Santa Cruz Local interviewed and surveyed 40 residents of the district about what they wanted from the candidates.
Residents' priorities included:
A need for rent assistance.

Higher wages.

Affordable housing.

Activities for youth.

A supervisor who will advocate for South County.
Jimmy Dutra, 47, is a Watsonville City Council member on his third run for a county supervisor seat. He is also a substitute teacher in Pajaro Valley Unified School District.
Dutra has said South County does not get the resources it deserves. Dutra said he often hears about the need for a stronger voice from South County. "I believe that I can be that new voice for us," Dutra said.
Dutra advocated for COVID-19 vaccination clinics in Watsonville. He has also helped raise money and worked with nonprofit groups to bring holiday lights to Main Street and parks in Watsonville.
Dutra has not supported some affordable housing projects that have come before the Watsonville City Council. "We need to make sure that the affordable housing is distributed equally throughout the county," Dutra said.
While on the Watsonville City Council, Dutra voted against 100% affordable housing projects at 1482 Freedom Blvd. and near Atkinson Lane. He said that before he voted for housing projects he wanted to be sure that various people were heard and "everything needs to line up with everybody."
Dutra added, "It doesn't matter whether they're market-rate or affordable [housing projects], I want to make sure that it's the right project for our community." Dutra said, "I feel sometimes we're taking advantage of the community, and the conversation needs to be more about equity. And that's what I bring to the table with all the developments — to be really thoughtful with them."
Hernandez, 50, was a Watsonville City Council member from 2012 to 2020. His campaign emphasized a need for more affordable housing in South County, as well as trying to strengthen trade apprenticeship programs and other avenues toward jobs that pay livable wages. Hernandez also pledged to be a strong advocate for South County on the county board of supervisors.
"It really takes building consensus and building bridges and having discussions with other elected officials and other community members," Hernandez said in an interview with Santa Cruz Local in May. Hernandez pointed to his list of endorsements as evidence of constructive work with leaders from other jurisdictions.
Hernandez also talked about widening a net of recreation and leisure opportunities for families in Watsonville and the rest of South County. Many voters surveyed by Santa Cruz Local said one of the top things they wanted was more activities for youth and families.
Ed Acosta, 53, is a member of the Watsonville Planning Commission and a trustee of the Santa Cruz County Board of Education. Acosta did not respond to requests for an interview during his campaign.
Related links
View election results for other local races.
Editor's note: Jimmy Dutra's employment status has been updated with information from Pajaro Valley Unified School District.
Santa Cruz Local's news is free. We believe that high-quality local news is crucial to democracy. We depend on locals like you to make a meaningful contribution so everyone can access our news. Learn about membership.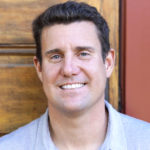 Stephen Baxter is a co-founder and editor of Santa Cruz Local. He covers Santa Cruz County government.