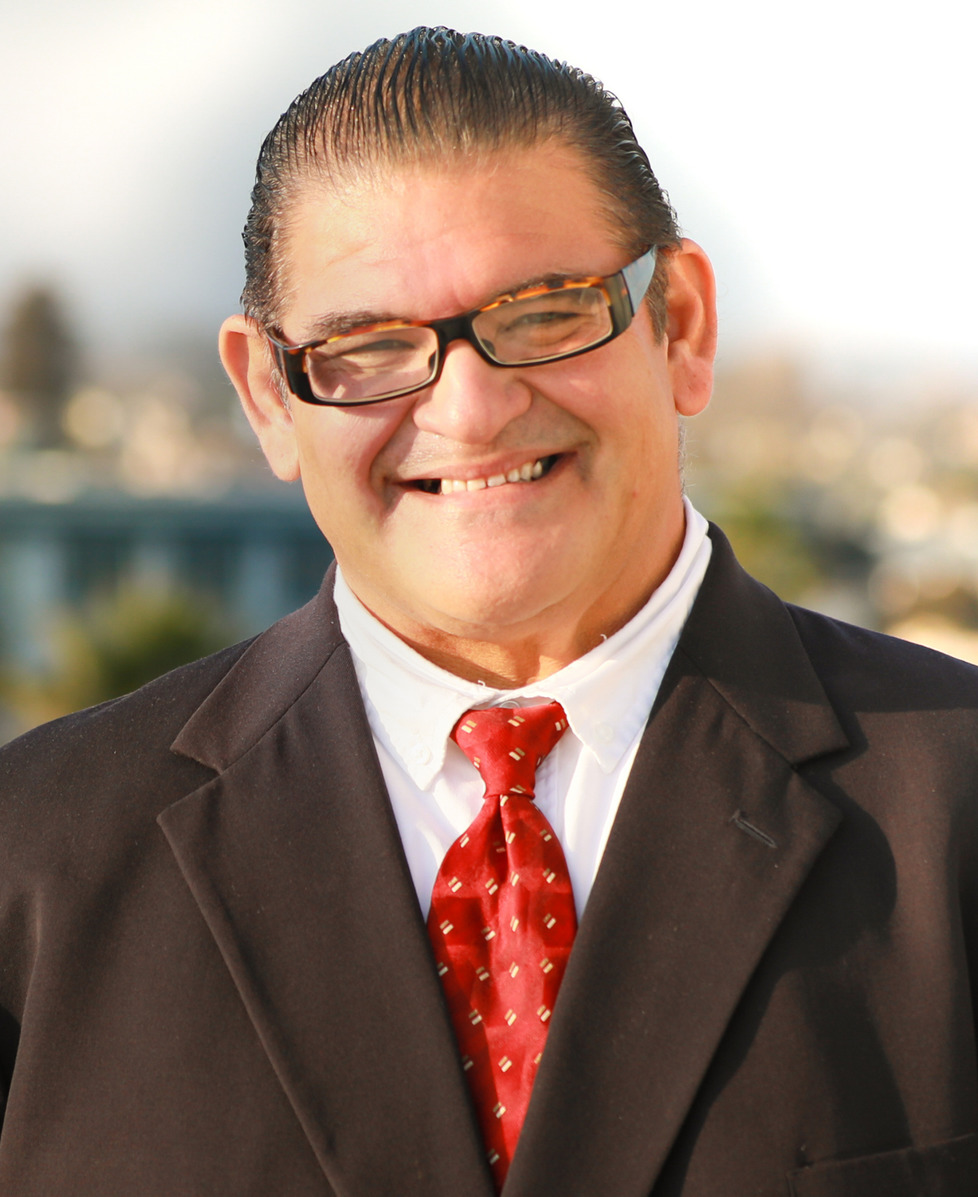 Felipe Hernandez (Contributed)
Meet Felipe Hernandez
Age: 50
Residence: Watsonville
Occupation: Cabrillo College trustee
Local experience and affiliations: Felipe Hernandez served on the Watsonville City Council from 2012 to 2020. He's served as mayor and mayor pro tem. An Army veteran, Hernandez is a member of American Legion Post 121 and Veterans of Foreign Wars Post 1716.
In the June 7 primary election, residents of most of the City of Watsonville and parts of South County will choose a new District 4 representative on the Santa Cruz County Board of Supervisors. You vote in this race if you live in District 4. View a map or enter your address to see if you live in District 4.
Felipe Hernandez is one of three candidates. Read Santa Cruz Local's Election Guide for the other candidates:
Santa Cruz Local surveyed and conducted in-person interviews with dozens of voters in county supervisor District 4. We then pressed the candidates on the issues brought forth by voters. 
Here are some of Felipe Hernandez's positions on those issues:
Santa Cruz Local asked: Many District 4 residents told us about their frustration and anxiety about their low wages that don't match the cost of rent, food, gas and child care in Santa Cruz County. Is addressing low wages a priority for you? What's your plan to attract and retain employers to create more jobs that pay enough to live here? 
Hernandez said he wanted to continue to expand trade apprenticeship programs in Watsonville

such as those at a Cabrillo College site at 318 Union St. He said he wants more training programs in Watsonville because young people often commute to certificate programs in Salinas, Castroville and Monterey.

Hernandez said he supported jobs in the building trades. "They have livable wages but also they have full benefits, full pensions. So those are the kind of jobs we need for folks," Hernandez said.

Hernandez said he wanted to try to spur business in District 4 with favorable tax rules through a potential

Opportunity Zone

designation as parts of Santa Cruz have.
Santa Cruz Local asked: We heard a demand for more activities for youth and families. How can you expand programs, including parks and recreation? What will you do to attract more entertainment and leisure businesses for youth and families? 
Hernandez cited a need for more soccer fields in District 4.

He said the need came up in intergovernmental meetings with state Assemblymember Robert Rivas and there is potential state funding for soccer fields. Some new fields could be built at Ramsay Park in Watsonville, Hernandez said.

Hernandez said he supports Supervisor Greg Caput's efforts to convert land at the Santa Cruz County Fairgrounds for parks and playing fields.

 

Hernandez said he wants to keep plans moving ahead for a regional sports complex at Watsonville's old city landfill near San Andreas Road and Buena Vista Drive

. It closed in 2019. Designs are 40% complete and construction bids are expected in early 2023, Watsonville city leaders said at a May 10 Watsonville City Council meeting.

Hernandez said he wanted to explore possibilities to build "pocket parks" in neighborhoods.

Hernandez said he supported the work of the City of Watsonville's

advisory committee

for the Downtown Watsonville Specific Plan. He said that reducing parking requirements for housing developers and businesses could help spur new development. 

Because Highways 152 and 129 run through Watsonville, Hernandez said he wanted to work with Caltrans to slow traffic and improve crosswalks and sidewalks to create a calmer atmosphere for restaurants and other businesses. "How inviting is it to have a slice of pizza with a soda when there's 2,000 cars going by at 40 or 50 mph? It's not that inviting. But if we have less cars, slower speeds — something like Morgan Hill or Gilroy — I think it will be more attractive with wider sidewalks," Hernandez said.
Santa Cruz Local asked: Some District 4 voters we talked to said they wanted a supervisor who will advocate for Watsonville and District 4 residents. They want a supervisor who will push the rest of the board and bring more county resources to this area. Please give an example of how you have successfully pushed for the interests of District 4 residents.
Hernandez said he helped bring road improvements to District 4 during his time on the Santa Cruz County Regional Transportation Commission.

Hernandez pointed to his list of endorsements as evidence of constructive work with leaders from other jurisdictions. 

"It really takes building consensus and building bridges and having discussions with other elected officials and other community members," Hernandez said. "A lot of times these conversations don't happen on the dais. But when they do happen on the dais, you've really got to make sure that there's a level of decorum on the dais with your colleagues. Because otherwise you won't have much support of your colleagues." Hernandez said each vote required three out of five votes on the Santa Cruz County Board of Supervisors. "So for me it's about building bridges, not burning them, and not being an island."
Santa Cruz Local asked: We heard from many District 4 residents that they want more affordable housing projects in District 4. What's your plan as a supervisor to bring more affordable housing projects to District 4?
Hernandez said he planned to discuss with supervisors "if they would be willing" to raise the county's inclusionary rate to 25%.

The rate essentially mandates the percentage of units in a proposed housing complex that must be "affordable" based on

state-defined income limits

. An inclusionary rate that is low could hinder the development of affordable homes because fewer homes would be designated affordable. An inclusionary rate too high could deter developers from building if it doesn't "pencil out" or make a project financially feasible. 

Hernandez said he wants to reduce county housing permit fees and expedite permitting processes for affordable housing projects and for victims of the CZU Lightning Complex Fire.

"We should have some sliding scale for the permit fees or the impact fees so that we encourage affordable housing and encourage development of ADUs," or accessory dwelling units, Hernandez said in an interview. 

Hernandez said local elected leaders should be "taking a stand against NIMBYism" by "having a spine" and voting yes on housing projects that come before them. "I have a history and a record to show that I support affordable housing," Hernandez said. "It's not just something that I put on my campaign literature, but it's something that I've shown to advocate for throughout the years."
Santa Cruz Local asked: Many District 4 residents told us they need immediate help to pay rent. What will you do as a county supervisor in your first year to expand rent assistance programs? Where could that money come from? 
Hernandez said he would spend any available money from the American Rescue Plan Act on rental assistance programs in Santa Cruz County.

Hernandez said he would advocate state leaders to extend the eviction moratorium. 

He said he would advocate for rental assistance money from the state.
Felipe Hernandez's record on the Watsonville City Council
Hernandez was part of a 6-0 vote in June 2014 to approve a contract to design a skateboard park at Ramsay Park in Watsonville. Money for the project came from federal and city governments as well as community fundraising. Hernandez helped raise money and advocated for the project.
Hernandez testified in Sacramento in 2015 to help the City of Watsonville get $4.4 million that was in dispute with the state's Department of Finance. The money came from the state's redevelopment agencies. Many Watsonville city workers had been furloughed on Fridays and the money helped fund basic city functions. Hernandez visited Sacramento several times to help persuade state leaders to release the money, his colleagues said.
Santa Cruz Local's news is free. We believe Santa Cruz County is stronger when everyone has access to fair and accurate information. Our newsroom relies on locals like you for financial support. Our members make regular contributions, starting at $19 a month or $199 year.