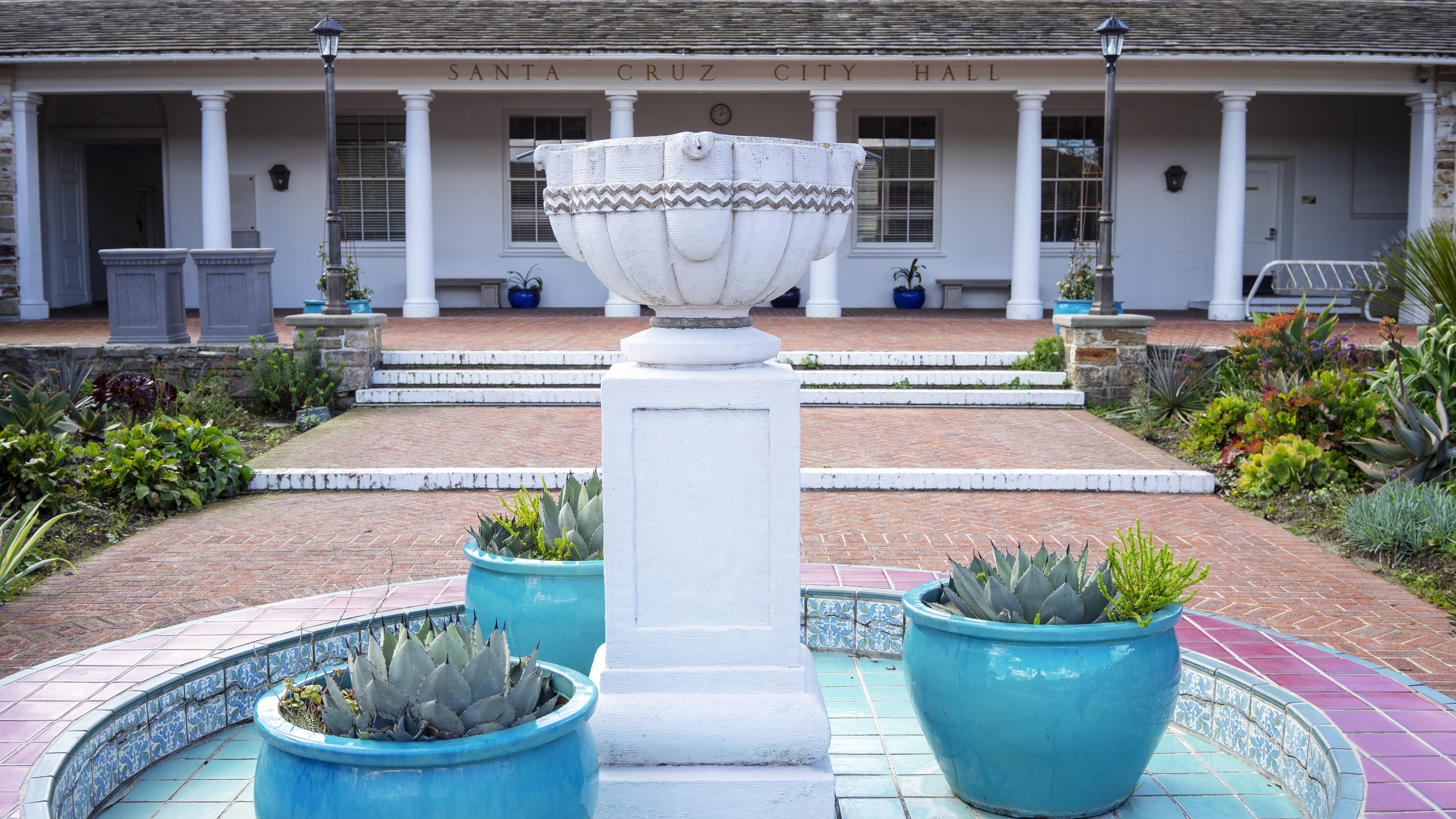 Santa Cruz city leaders on Tuesday adopted new rules on gatherings. (Kara Meyberg Guzman — Santa Cruz Local file)
SANTA CRUZ >> The Santa Cruz City Council on Tuesday approved new rules for gatherings on public property, and some said the rules unfairly target a group that has fed unhoused people at the Town Clock in recent months. 
The council approved new rules establishing a permitting process for "gathering and expression events" on public property. The law defines a public gathering and expression as "any political, civic, religious or other public activity intended primarily for the communication of ideas." 
Permits will be required for events on public property longer than an hour that meet one of several criteria including if the event:
Obstructs the street or sidewalk.

Occurs more than four consecutive days per week.

Has more than 75 participants.

Takes up more than 25% of a public park or beach.
Although the new rules will impact a variety of public protests and demonstrations, some residents said they take aim at Food Not Bombs. The group serves daily meals to the unhoused and others at the Town Clock. In emails to city officials, some residents complained of litter and daily crowds near the Town Clock plaza.
The group had served food at a city parking lot at Front and Laurel streets until the group was forced to leave because of a construction project at the lot.
At Tuesday's council meeting, A resident named Sonia called the new rules "cruel and callous towards those citizens who would otherwise starve and die on the streets." 
City staff has said the new rules would make sure spaces like the Town Clock plaza that host repeat events are accessible to the public and to other groups. Food Not Bombs organizer Keith McHenry has said the group will not comply with city or county requirements for permits.
McHenry said the group is planning a protest against the new rules at 6 p.m. May 2 at the Resource Center for Nonviolence. "We're preparing to resist the city's attacks on free speech and we're preparing to defend the rights of the homeless here in Santa Cruz who are also threatened by city policies," McHenry said.
The item was part of the consent agenda and was not discussed by council members. The council voted 6-1 to adopt the new rules. Councilmember Sandy Brown opposed.
Military Equipment Policy
The council accepted a Santa Cruz Police report of its military grade equipment. 
A state law passed in 2021 requires law enforcement agencies to submit an inventory of their military equipment and a policy for its use to local government for approval. 
Santa Cruz's list of military equipment includes:
A $9,000 Recon robotics "throw bot" equipped with a camera to remotely search areas.

A roughly $230,000 armored vehicle.

$1,400 shotguns.

Three $15,600 precision rifles.

"Stinger" grenades that expel rubber balls for use in crowd control or riots.

Teargas.
In a presentation to the council, Interim Santa Cruz Police Chief Bernie Escalante said the equipment helps officers feel safe and enables them to address dangerous situations at a distance without physical force.
"These are not toys," said Escalante. "We take them very seriously."
Residents at Tuesday's meeting said the city should play a bigger role in curtailing the department's possession and use of military equipment.  "I think generally they escalate rather than deescalate situations," said a resident named Brenda.
Several residents also urged the council to include the department's AR-15 rifles on the official list of military equipment. Escalante said that the rifles are standard issue weapons, and are not subject to the state law.
The council voted 7-0 to accept the department's report and decided that the AR-15 rifles will be added to the weapons list.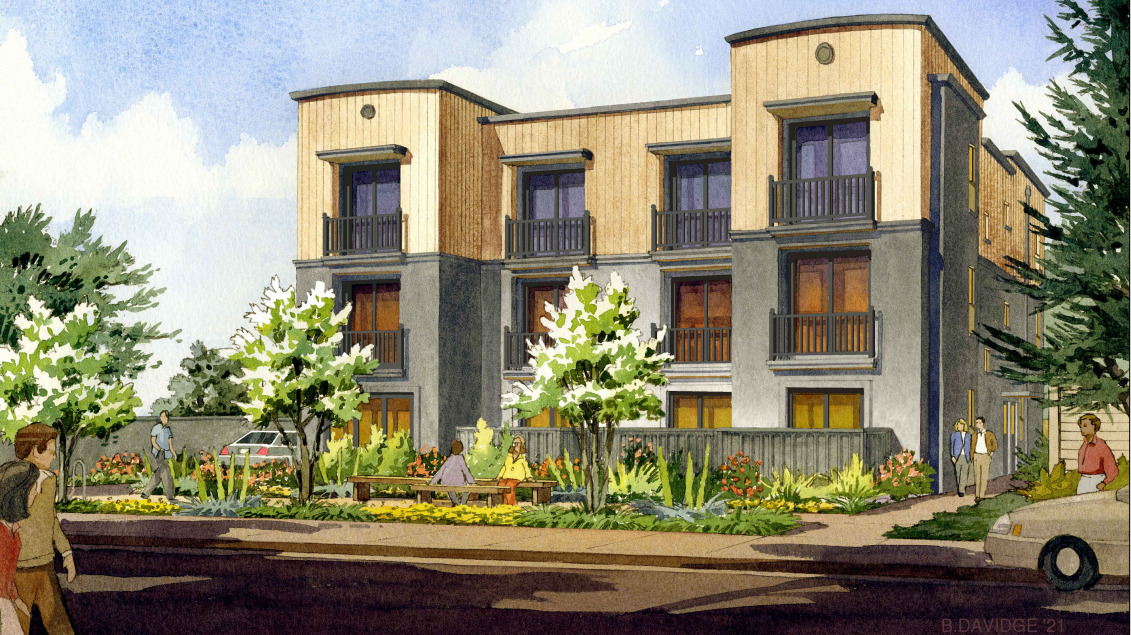 The Santa Cruz City Council on Tuesday approved a three-story, 20-unit housing complex at 415 Natural Bridges Drive. The Housing Authority of the County of Santa Cruz owns the property. (Rendering by Thacher & Thompson Architects)
Affordable housing project approved
The council approved a three-story housing project at 415 Natural Bridges Drive. The vacant site is next to a Toadal Fitness gym.
The building, owned by the Housing Authority of the County of Santa Cruz, is expected to rent 20 studio apartments from 250 to 400 square feet to "very low income" households. Those households earn less than 50% of the area median income, as defined by the state.
The Housing Authority plans to complete construction by February 2024 and open to tenants in March 2024, according to a city council report. The application asked for several adjustments to the building code, including:
Six feet of additional building height, for a total of 36 feet. 

A reduction in the northern side yard setback from the required 12 feet to 7 feet 2 inches

A reduction in required parking spaces from 20 spaces to 12.
Part of the gym's parking lot is expected to become parking for the housing complex. 
The project was approved during the consent agenda in a 6-0 vote. Councilmember Renee Golder was absent for the vote.
Santa Cruz Local's news is free. We believe that high-quality local news is crucial to democracy. We depend on locals like you to make a meaningful contribution so everyone can access our news. Learn about membership.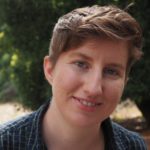 Jesse Kathan is an environmental journalist and a graduate of UC Santa Cruz's science communications program. Kathan has contributed to the Mercury News, Monterey County Weekly and KSQD-FM.