CAPITOLA >> Parts of 41st Avenue could be repaved and a sidewalk project on Kennedy Drive could move forward with regional grants, the Capitola City Council decided Thursday night.
The council voted to apply for grant money from the Santa Cruz County Regional Transportation Commission. It distributes $5 million to $10 million throughout the county annually. Of that money, Capitola is expected to receive $400,000 to $1 million for its projects, city staff said. 
Capitola council members considered a list of potential road and sidewalk projects and chose 41st Avenue and Kennedy Drive at Thursday night's meeting.
The extent of repaving on 41st Avenue will depend on the money it receives, said Public Works Director Steve Jesberg. "We've been struggling to get 41st Avenue paved," said Jesberg. The repaving has been "a priority project," he said.
"The two main areas in need now are the two intersections: 41st and Capitola Road and 41st and Clares Street," Jesberg said. Repaving the street from Clares Street to the Highway 1 bridge would cost $1.5 million. The city will apply for grants to cover half of that cost.
Separately, a sidewalk project on Kennedy Drive has received $25,000 from the capital improvement program, which has funded initial design work. An additional $150,000 from grants would fund sidewalk construction from Sir Francis to Park avenues.
Jesberg recommended that the city apply for grants to cover the 41st Avenue project and the Kennedy Drive sidewalk. While other projects remain on the city's priority list, most of them already have funding, Jesberg said. The council accepted Jesberg's recommendations with a 4-0 vote. Councilmember Jacques Bertrand was absent from the meeting. 
City staff said other projects that needed money included:
Pavement work on Capitola Road from Clares Street to 30th Avenue for about $500,000.

New sidewalks on McGregor Drive from Park Avenue to McGregor Park for $750,000 to $1 million. City leaders described it as a difficult project with steep slopes and bridge supports.

New sidewalks on Washburn Avenue from Park Avenue to New Brighton Middle School for about $125,000.
Search widens for city planner
City leaders have widened their search for a new city planner. They are now looking for a senior planner or an associate planner. The vacancy had been open only to associate planners. 
"Because of the tight labor market, staff wanted to make sure we could cast a wide enough net," said Larry Laurent, assistant to the city manager. If a new senior planner is hired, the city will pay $15,000 more annually for the position.  The motion was approved in a 3-0 vote. 
Councilmember Kristen Petersen recused herself due to a personal relationship with one of the applicants for the planning position.
Money incentive to reduce paper waste
The council also approved an annual reimbursement of $250 for council members, planning commissioners and staff members who receive digital agenda packets rather than printed packets. 
The money is meant to reduce paper waste and reimburse the purchase of devices and software that recipients use to review agenda packets. The new rule updates an older one-time reimbursement for councilmembers who opted not to receive printed packets. The council approved the change with a 4-0 vote.
Become a member of Santa Cruz Local, an independent, community-supported newsroom that's owned and led by local journalists. Our stories are free and always will be, but we rely on your support.
Already a member? Support Santa Cruz Local with a one-time gift.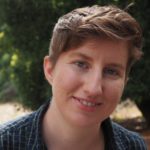 Jesse Kathan is an environmental journalist and a graduate of UC Santa Cruz's science communications program. Kathan has contributed to the Mercury News, Monterey County Weekly and KSQD-FM.