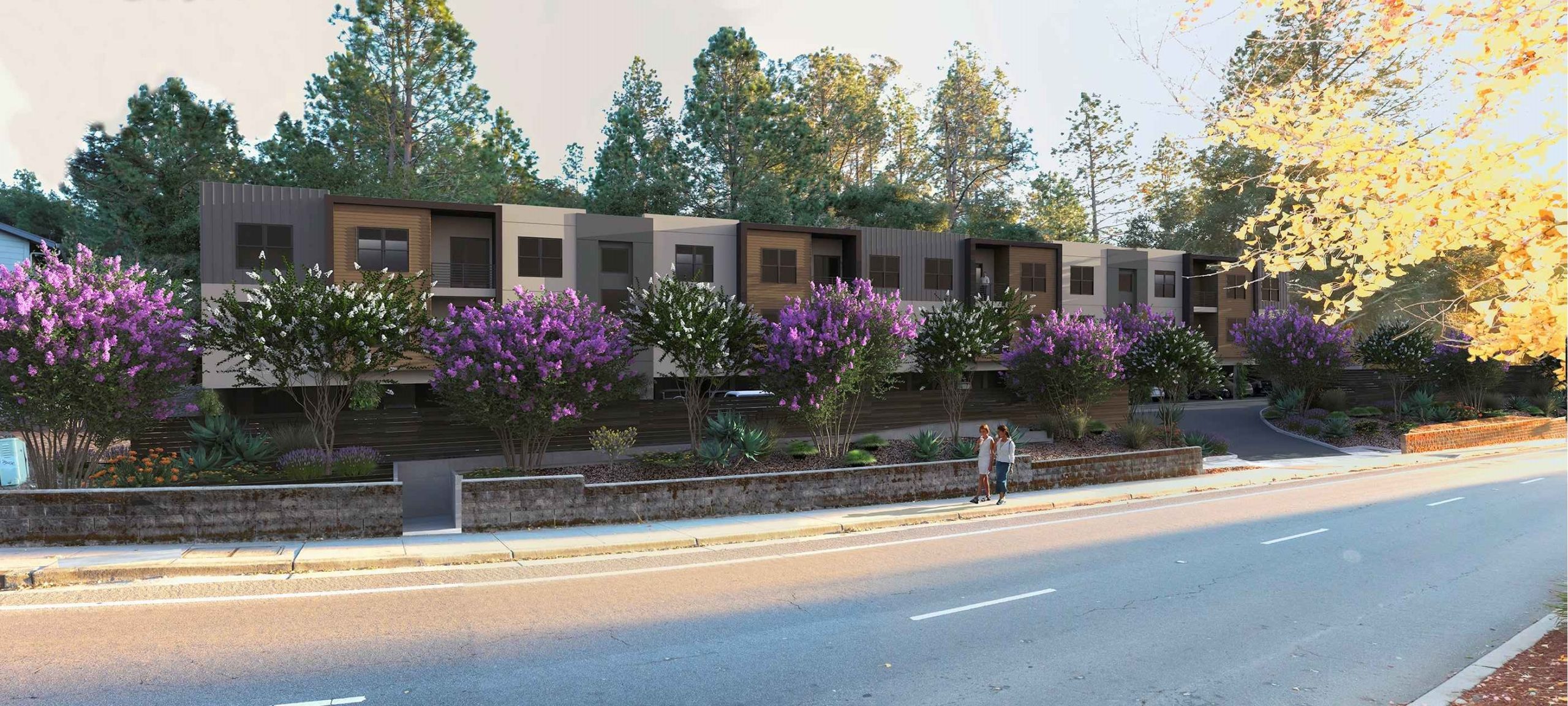 An artist's rendering shows The Encore, a condominium complex to be built at 4104 Scotts Valley Drive. The 16-unit development is expected to include two homes priced below market value. (Apple Homes Development)
SCOTTS VALLEY >> The Scotts Valley City Council on Wednesday approved a new housing complex with 16 two-bedroom condominiums on Scotts Valley Drive. 
Local developer Chris Perri proposed the project at 4104 Scotts Valley Drive across the street from Scotts Valley Middle School. Density regulations normally would allow 13 units on the site. Because two condos will be priced for people with state-defined low incomes, the project is permitted by local and state laws to contain an additional three units. 
The lot is sloped, so the building will have three stories in the front and two stories in the back. The first floor will be a parking garage with 17 spaces. An outdoor lot will have an additional 20 parking spaces. 
The second and third floors will have two-bedroom condos and a community room on each floor. The building will have ramps, an elevator and solar panels. The units will be sold, not rented.
Because the project would remove 60 trees from the site, it is expected to disturb the habitat of the Mount Hermon June beetle, said city contract planner Kim Tschantz. The insect is endangered, so the developer is creating a habitat conservation plan for the beetle. Two trees will be planted for each one removed. 
Several residents spoke at the online meeting in favor of the project, including neighbors near the site. Linda Kerner, a member of local advocacy group Affordable Housing Now, said the group "applauds the developer for being willing to include two low-income units in the project."
Most council members approved of the project's inclusion of low-income units and physical accessibility. Councilmember Randy Johnson said the city would be better served by building more apartments for rent. "Even though I like the project, as it is for condos, I don't necessarily think that's what the city needs right now," he said. "I'm thinking of the teacher who makes you know, $51,000 but can't even find a place [for rent]."
Low-income units are rarely built in Scotts Valley. As of July, Scotts Valley staff had permitted four low-income units in about six years. The state requires Scotts Valley to permit an additional 18 low-income units by the end of 2023.
The plans for development were approved with a 4-1 vote. Johnson cast the sole vote in opposition of the project. 
The council also approved the subdivision of a lot at 223 Sunset Terrace into two parcels. One of the parcels already contains a home; the other will be developed in the future. Councilmember Jack Dilles recused himself from the vote as a neighbor of the lot. The remaining council members approved the subdivision by a 4-0 vote.
Parks advocate group dissolved
The council also voted unanimously Wednesday to dissolve a group that helped fundraise and put on events for the city. The nonprofit Scotts Valley Parks and Recreation Advocates formed in 1997.
The advocates had formerly fundraised and facilitated for many city events including Scotts fireworks displays. Council members at Wednesday's meeting discussed a potential partnership with the Monte Foundation to put on future fireworks events in the city. It runs a fireworks event in Capitola set this year for Oct. 13.
City Manager Tina Friend said the group is not independent enough to meet state and federal requirements for 501(c)(3) nonprofit status. Board members for the advocates were appointed by the city council. "Really what that boils down to is just the strong intertwining of the advocates with the city," Friend said. 
Nearly $110,000 in donor funds is expected to be transferred to a city fund for citywide community events. 
New city manager to start
Wednesday's meeting marked the last city council meeting for City Manager Tina Friend. Brian Haddix, a former city administrator for Chowchilla in Madera County, will begin as interim city manager Sept. 7. A search for Friend's permanent replacement is ongoing. 
Friend, who served as city manager since 2019, accepted a city manager position in Coronado in San Diego County. 
"It's been a couple of years like no other," said Friend. "I wish that we had been able to spend more time together in normal times. But I'm just truly astounded as well. This is a community that is so tight knit and really looks out for each other." 
Become a member of Santa Cruz Local, an independent, community-supported newsroom that's owned and led by local journalists. Our stories are free and always will be, but we rely on your support.
Already a member? Support Santa Cruz Local with a one-time gift.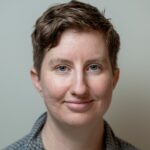 Jesse Kathan is a staff reporter for Santa Cruz Local through the California Local News Fellowship. Kathan holds a master's degree in science communications from UC Santa Cruz.