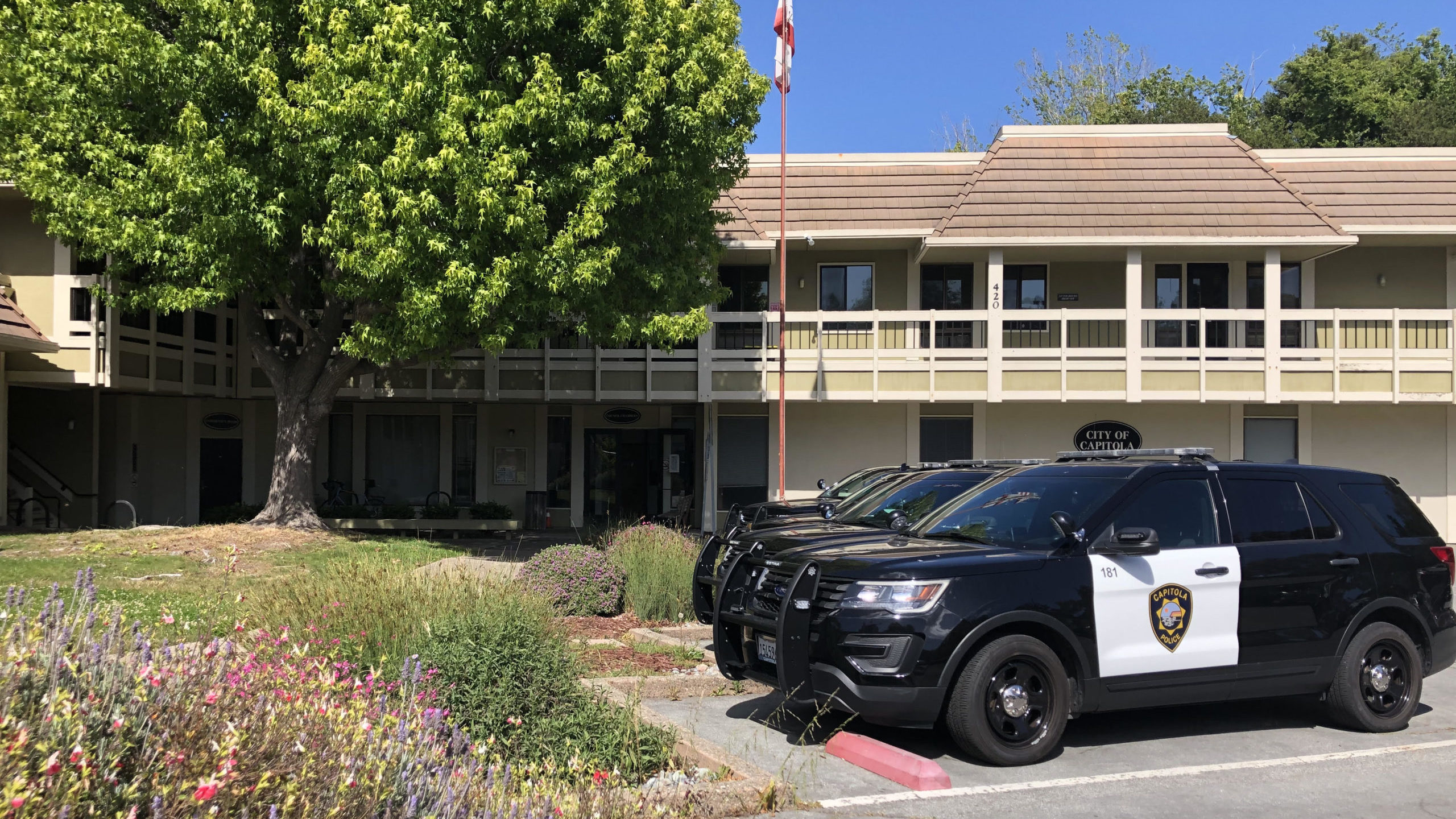 Capitola City Hall. (Kara Meyberg Guzman — Santa Cruz Local file)
CAPITOLA >> Although restaurant parklets will soon be leaving Capitola Village streets, the Capitola City Council on Thursday approved a program that is expected to bring the outdoor dining spaces back permanently.
The outdoor seating parklets are expected to disappear from Capitola Village by Sept. 13, as temporary pandemic permits expire. The California Coastal Commission could approve plans for a permanent program by early 2022, said Capitola Public Works Director Steve Jesberg.
Although the temporary parklets were originally set to be dismantled before the Capitola Art and Wine Festival on Sept. 11 and 12, Capitola Soquel Chamber of Commerce leaders recommended that the parklets remain available for the festival.
Some shop owners agreed. "I would love for the partners to continue till the end of the year, preferably," said Josh Fisher, owner of Left Coast Sausage Worx. "However, I'd be happy if they would continue through the Art and Wine Festival as I think it would help the festival."
The permanent program will remove 25 parking lot spaces for restaurant parklets, about half the area currently allocated for outdoor dining. Following an application process, three-year leases for spaces will be allotted to businesses through a lottery system. Although the city is waiving permit fees, businesses are required to pay an annual rent of $3,400 per parking space to offset lost revenue from parking meters.
Rent for the parklets is expected to bring in $85,000 to the city. Half of that income is expected to pay for public access to the coast through shuttle transport, beautification efforts and bike parking, said Jesberg.
The program also allocates $10,000 to develop a standard prototype for parklet design. Businesses will also be allowed to propose custom designs.
The proposal was adopted 3-0 by Councilmember Jacques Betrand, Vice Mayor Sam Storey and Mayor Yvette Brooks. Councilmember Margaux Keiser recused herself because she said she is an employee of Paradise Beach Grille, a Capitola Village restaurant. Councilmember Kristen Petersen was absent.
Wharf repairs approved
The council also approved repairs to several corroded pilings on Capitola Wharf. Construction is set to begin in November, said Steve Jesberg, the public works director. Although the steel pilings are still structurally sound they are heavily corroded. They will be reinforced with a plastic or fiberglass sleeve and concrete backfill, Jesberg said.
The repairs are expected to cost $482,500 funded by a state grant and Measure F. Measure F was an extension of a city sales tax hike approved by voters in 2016.
A larger wharf rehabilitation project is expected in winter and spring of 2022.
Become a member of Santa Cruz Local, an independent, community-supported newsroom that's owned and led by local journalists. Our stories are free and always will be, but we rely on your support.
Already a member? Support Santa Cruz Local with a one-time gift.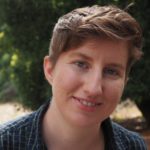 Jesse Kathan is an environmental journalist and a graduate of UC Santa Cruz's science communications program. Kathan has contributed to the Mercury News, Monterey County Weekly and KSQD-FM.