Santa Cruz Local offers its news stories free as a public service.
We depend on people like to contribute $9 a month or $99 a year to make sure vital information can be available to all. Can we count on your help?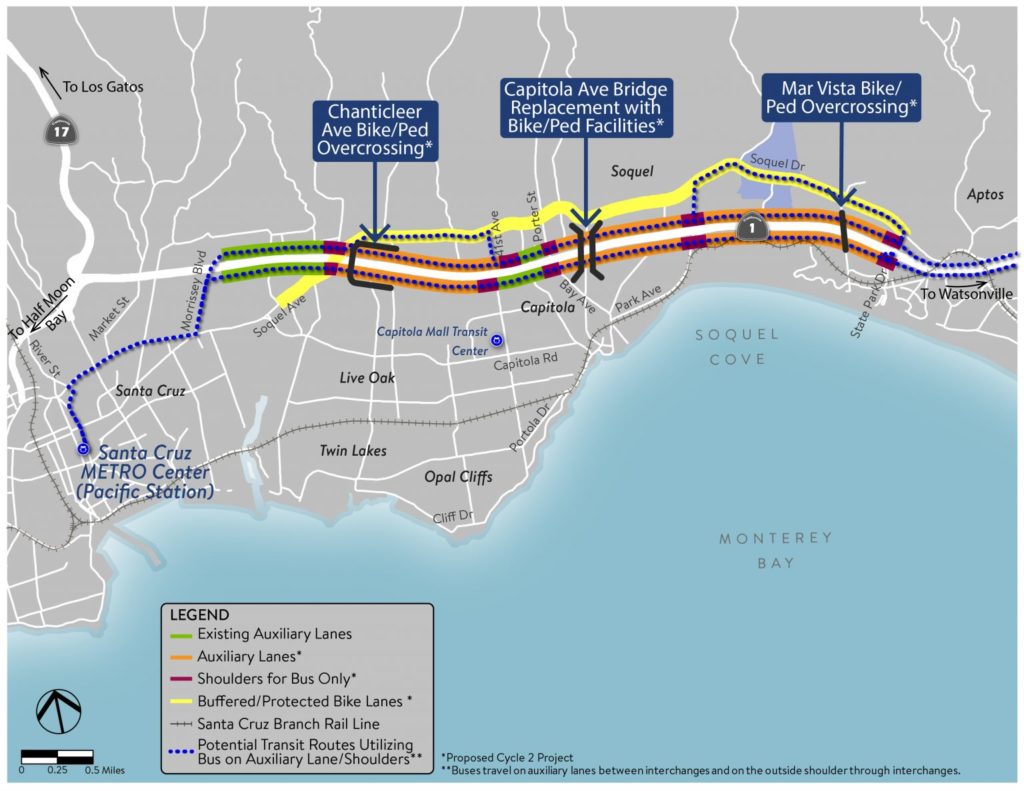 SANTA CRUZ >> Nearly 6 miles of new lanes for buses to bypass traffic are expected to be built on Highway 1 from Soquel Drive to State Park Drive with a $107.2 million state grant awarded this week.
There will be three new sets of auxiliary lanes on Highway 1 from Soquel Drive to State Park Drive, according to Santa Cruz County Regional Transportation Commission staff. The grant money will pay for 5.75 miles of a 7.5-mile bus-on-shoulder lane where buses can bypass highway traffic.
The project also includes the construction of:
Two new overcrossings for cyclists and pedestrians over Highway 1 at Chanticleer Avenue and Mar Vista Drive.
A Highway 1 bridge replacement at Capitola Avenue with sidewalks and bike lanes.
5 miles of protected or buffered bike lanes on Soquel Avenue and Soquel Drive, 46 painted boxes for cyclist left turns, sidewalk and crosswalk improvements, sidewalk ramps and 10 new mid-block crosswalk warning systems.
All construction is expected to start by 2023, said Santa Cruz County Regional Transportation Commission Executive Director Guy Preston at a commission meeting Thursday. Preston said the project leveraged money raised from Measure D, which was a half-cent sales tax hike approved by county voters in 2016 for transportation projects. 
"A grant of this magnitude demonstrates years of effective planning, especially with the inclusion of a sustainable community strategy within our regional transportation plan and the adoption of the Unified Corridor Investment Study," Preston said Thursday.
The project "provides transportation options for everyone" and will decrease congestion and vehicle miles traveled, Preston said.
Regional Transportation Commissioner John Leopold said the grant is the largest the commission has ever received. Commissioner Zach Friend called the project "the largest investment in transportation equity and safety in our community in history," in a statement.
Friend, also a Santa Cruz County supervisor, represents Aptos, Corralitos, Freedom, La Selva Beach and the Aptos hills. He said his constituents have been "disproportionately impacted by congestion challenges facing the bus system and personal vehicles." The project aims to cure some of that congestion and improve safety for cyclists and walkers. The city of Santa Cruz in 2017 was among the most dangerous cities in the state for cyclists and pedestrians based on injuries and deaths from crashes.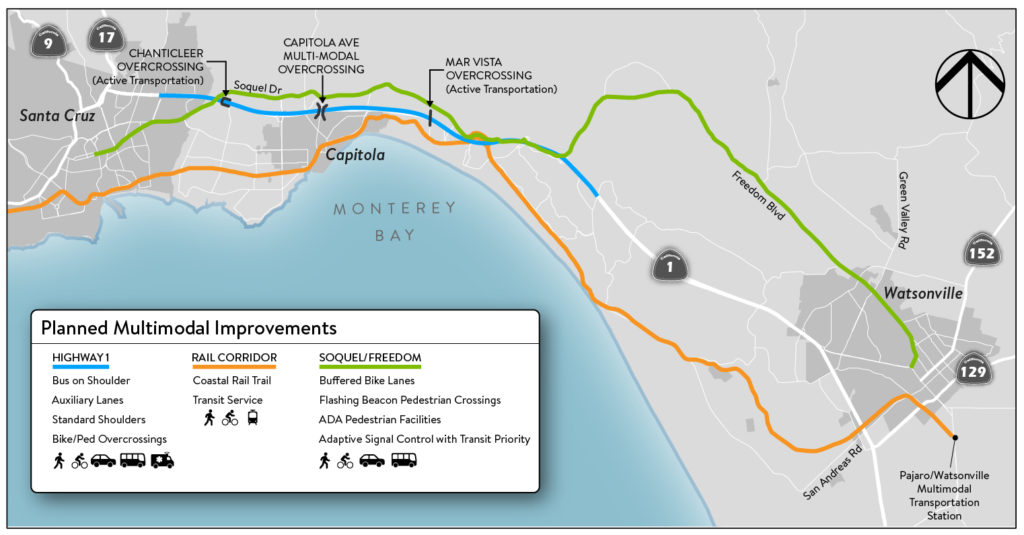 Caltrans, Santa Cruz Metro bus service and Santa Cruz County will manage the project, transportation commission staff said.
Preston, the commission's executive director, said the commission's unanimous approval of the plan helped state leaders' decision to award the $107 million grant.
"It was very compelling to be able to make the argument that this plan was approved 12-0 by this board," Preston said, referring to the Regional Transportation Commission. "It meant a lot to the (California Transportation) Commission, and it showed that we had significant community input in developing the plan that we placed in front of them."
Separately Thursday, the commission voted unanimously to allow easements with Santa Cruz County for the bus-on-shoulder project on Highway 1 from Soquel Drive to 41st Avenue in Capitola. A request for construction bids for that part of the project is expected in the next two months, said Senior Transportation Planner Sarah Christensen.
Information about the bus-on-shoulder project is on the Regional Transportation Commission website.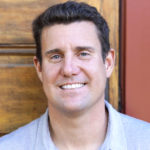 Stephen Baxter is a co-founder and editor of Santa Cruz Local. He covers Santa Cruz County government.