SANTA CRUZ >> For more than 250 Santa Cruz County residents living in shelters and motel rooms through pandemic related programs, a race has begun to find permanent housing before temporary housing money expires in the coming months.
To try to smooth that transition, county leaders in June launched a program they called Rehousing Wave. It combines forces with federal housing authorities, a nonprofit housing facilitator and what they hope will be a growing list of landlords willing to accept guaranteed rent subsidies.
But the program is off to a slow start. Of the 250 people that county leaders hope to help find permanent homes, 10 have found new housing since the start of June, county leaders said.
"Our goal is to find permanent housing for all of them," said Jessica Scheiner, a county Human Services representative. Scheiner said she was optimistic that everyone in pandemic shelters will be successfully rehoused before the year's end. "Our community-based partners and county team are going to be doing everything they possibly can," she said. "We really need landlords to help us in meeting this objective."
Since March 2020, nearly 500 shelter beds and motel rooms in Santa Cruz County have been opened for homeless people vulnerable to COVID-19. In the Rehousing Wave program, more than 200 emergency Housing Choice vouchers — formerly known as Section 8 vouchers — have been made available. Voucher recipients essentially receive rent subsidies.
The availability of vouchers is a big shift in Santa Cruz County. In recent years, the waitlist for Section 8 vouchers had more than 12,000 applicants and no longer accepted new names. Finding landlords who will accept them has long been a hurdle. And for many hopeful tenants with little or no income and no rental history, finding a place to live can be an overwhelming challenge, county leaders said.
Still, some landlords have been open to the program. "I'm helping families find a place they can call home," said landlord Jana Rinaldi, in a statement. "The fact that both tenant and landlord are supported in the process is a win-win," Rinaldi said. "My experience as a landlord has only been positive and rewarding."
Residents seeking housing who don't receive vouchers will be eligible for rental assistance money through the county.
Separate from Rehousing Wave, landlords and tenants can apply for a state rent relief program at housing.ca.gov or 833-430-2122.
Tenants must meet income limits and have financial hardship related to the pandemic.
For assistance with the application, call Community Bridges' housing support line at 831-219-8607 or visit Community Bridges' website.
The Santa Cruz County Veterans Memorial Building Board of Trustees, another partner in the effort, is collecting donations to help program participants with costs like utility deposits, application fees, and furniture.
To find more placements, the county has partnered with Abode Services. Abode is a San Francisco Bay Area nonprofit group that recruits property owners to house people. At least one Santa Cruz real estate agent has helped recruit landlords for the program.
In addition to guaranteed rental payments, the program offers landlords staff support and signing bonuses.
Having an agency dedicated to sourcing housing makes sense in the county's tight housing market, said Rayne Perez, Santa Cruz County's homeless services coordinator.
"Instead of having someone who is working with clients trying to find a house, we have real estate professionals trying to find units," Perez said.
That support goes beyond rental assistance — the county is providing each tenant with a dedicated case manager to provide ongoing support. "For many of us, it's natural to be able to talk to our landlords or our neighbors, do upkeep on our properties, take out the trash on time, and pay the rent," said Tom Stagg, director of programs for the local nonprofit Housing Matters.
"For the people who are experiencing homelessness who haven't done that in a while, it's not always second nature," Stagg said.
The Rehousing Wave program also provides property managers with a liaison to handle any conflicts that may arise. Having a point of contact, Stagg said, helps ensure that landlord-tenant conflicts don't escalate. "A lot of times, it's discussed as a benefit for the clients that are involved, but it really is also a benefit to landlords to give them another resource to turn to."
Property owners interested in joining the program can email [email protected] or call 510-435-8881.
Become a member of Santa Cruz Local, an independent, community-supported newsroom that's owned and led by local journalists. Our stories are free and always will be, but we rely on your support.
Already a member? Support Santa Cruz Local with a one-time gift.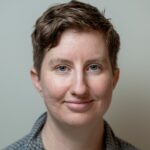 Jesse Kathan is a staff reporter for Santa Cruz Local through the California Local News Fellowship. Kathan holds a master's degree in science communications from UC Santa Cruz.