SANTA CRUZ >>Tuesday, the Santa Cruz City Council adopted a new homeless camping law, approved the next fiscal year's budget and agreed to change the name of the Louden Nelson Community Center.  
Jump to a brief report:

A managed homeless camp lined the benchlands near San Lorenzo Park in August 2020. City leaders on Tuesday adopted a new law that limits unmanaged homeless camps. (William Duncan — Santa Cruz Local file) 
Homeless camping law
A new law that limits where and when homeless people can camp in the city was adopted 5-2 by the Santa Cruz City Council on Tuesday. The new law can be enforced only after a storage center is opened and 150 new safe sleeping spaces are established.
If city-sanctioned or private shelter beds are available, camping essentially would not be allowed on public property unless city leaders give permission for that site. The law aims to deter large, unmanaged homeless camps. 
The law also includes:
A daytime storage program.

Safe sleeping, shelter or managed camp spots for at least 150 people on city-owned property. The sites and hours of operation are not yet determined. These sites cannot be in or next to residential areas or schools. 
Limits on camping:
People would be allowed to camp on public property if sanctioned sleeping spots, shelter beds and hotel vouchers are not available. 

If shelter is available, night camping would be banned on public property from one hour before sunset to one hour after sunrise but no later than 8 a.m. Day camping would be prohibited one hour after sunrise (but no later than 8 a.m.) to one hour before sunset on public property once a day storage program starts. 
The council did not make any changes to the version of the law approved May 11.
Council members' votes
Tuesday, Councilmembers Martine Watkins, Shebreh Kalantari-Johnson, Renee Golder, Vice Mayor Sonja Brunner and Mayor Donna Meyers voted in favor. Councilmembers Justin Cummings and Sandy Brown voted against.
Golder and others said they wanted action.   
"I don't think that this is a perfect solution. I'm not going to pretend that it is. But I think we're at a point where we have to do something," Golder said. "I definitely think that the community has had plenty of opportunity to get involved." 
Cummings and Brown said they were in favor of the storage and safe sleeping programs but not the law's restrictions. Brown said when people are displaced from homeless camps, they end up in wildfire-prone places like the Pogonip. 
"That is where people are going to go. They're not just going to disappear," Brown said.
Brown added that she did not support the parts of the law that "keep people moving around, in instability, moving into places that are hidden so as to not be ticketed."
Starting July 1, Santa Cruz Fire Department staff plan to enforce a camping ban in the Pogonip, including Sycamore Grove, Deputy City Manager Lee Butler said earlier in the meeting. Due to a dry winter, the area is at risk of wildfires.
Legal threat
Last month, the American Civil Liberties Union of Northern California wrote a letter to the council alerting that the proposed ban on day camping violated Martin vs. Boise, a federal court decision. The court decided that cities can't prosecute homeless people for sleeping outside on public property if no shelter is available. It would be cruel and unusual punishment.
The American Civil Liberties Union of Northern California's letter addressed an earlier version of Santa Cruz's law. However, the law adopted Tuesday still bans day camping when a storage program is available.
City staff and the city attorney have said that the law meets the requirements of the Martin vs. Boise decision.
Several residents, as well as Councilmember Cummings, expressed concern about the potential of lawsuits against the city due to the law. Councilmember Watkins acknowledged the legal threat but said the city still could be sued if the council did not adopt the law and large homeless camps formed. The city has faced lawsuits related to planned closures of large homeless camps such as the Ross Camp and the San Lorenzo Park camp.
The council is scheduled to get an update on potential storage and shelter operators at its June 22 meeting.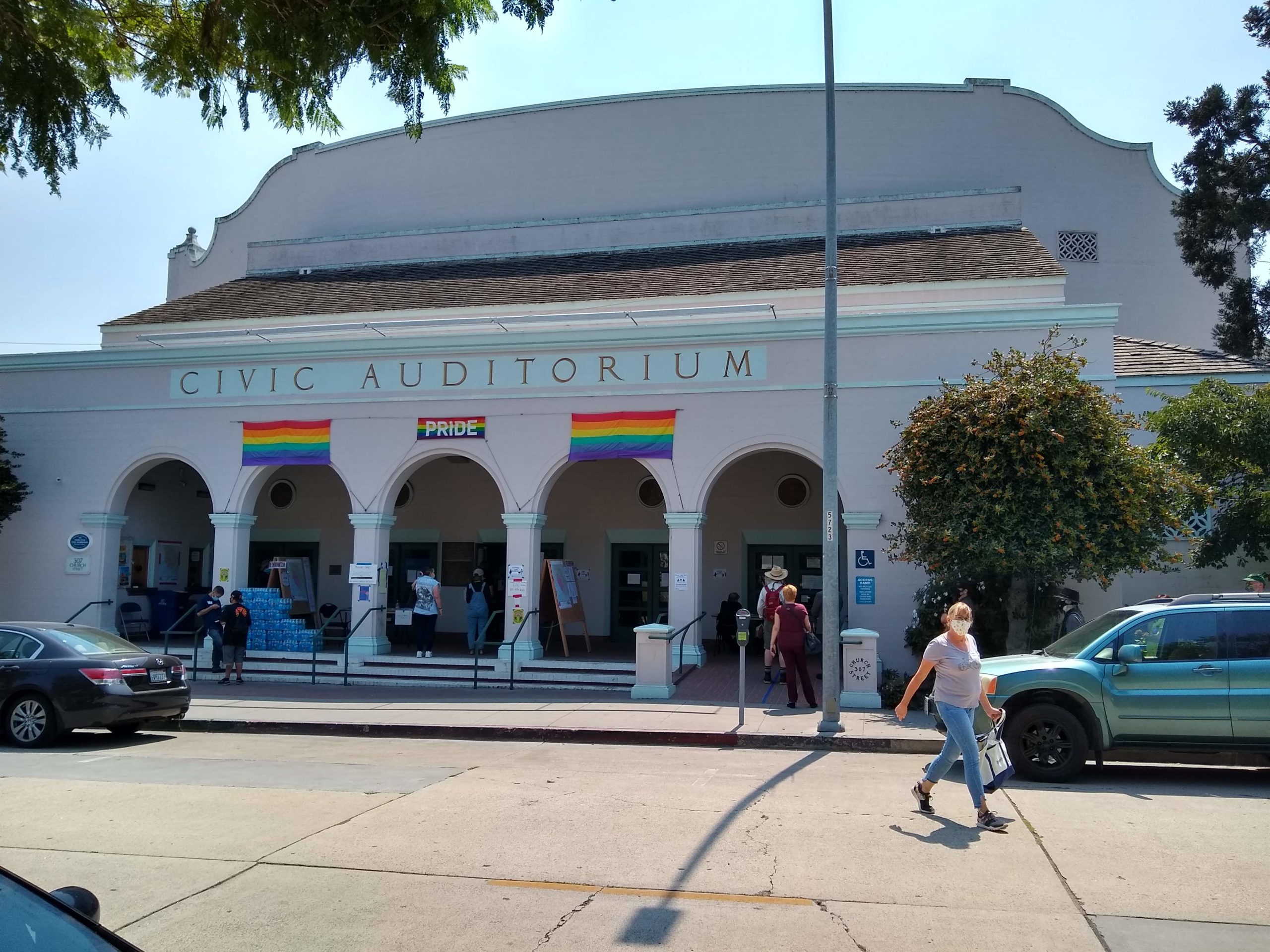 The Civic Auditorium in Santa Cruz was used as an evacuation shelter during the CZU Lightning Fire in 2020. Tuesday, the Santa Cruz City Council approved budget cuts to the auditorium. (Stephen Baxter — Santa Cruz Local file) 
Budget approval
Tuesday, the council also unanimously approved the budget for the fiscal year that begins July 1. The budget restores most of last year's cuts, lifts a hiring freeze and does not include furloughs.
The budget calls for a $112.2 million General Fund, the city's largest annual General Fund spending in several years. General Fund money mostly comes from local taxes. It funds parks, police, economic development, planning, homelessness-related costs and other city services. 

General Fund spending is expected to be $99 million for the fiscal year that ends June 30. It was $103.5 million for fiscal year 2019-20 and $104.3 million for fiscal year 2018-19.
The budget includes $617,000 in cuts to the city's parks and recreation department, which include cuts to Civic Auditorium seasonal temporary staff. That would mean fewer events and less routine maintenance. More than two dozen residents have expressed concern to the council in recent weeks about reduced Civic Auditorium operations. 
During public comment Tuesday, resident Judi Grunstra urged the council not to cut Civic Auditorium staff.
"Only a few years ago, the city was celebrating the Civic's 75th anniversary and inviting people to share their memories. Many many people have great memories of events they've attended there. We've seen what happened when the 50-year-old library was neglected. So let's not throw the Civic under the bus."
The council approved the staff's recommendation for the cuts. City staff said they wanted to build a better business plan for the Civic Auditorium, perhaps with changes to concessions sales and room rentals. The auditorium costs the city about $1 million annually to operate, and brings in $500,000 in revenue, Parks and Recreation Director Tony Elliot said in the May 26 budget hearing. 
It is unclear what kinds of indoor events will be allowed by state pandemic-related rules in the next year, city staff said. The Santa Cruz Symphony has planned for indoor concerts at the auditorium, but the musical theater group Santa Cruz Follies has already cancelled its shows, staff said.
"As we were facing budget reductions, it's a matter of do we keep a park closed, or do we reduce hours at the community center, or do we reduce services at the Civic? So this is kind of where we are due to the lean nature of our budget," Elliot said Tuesday.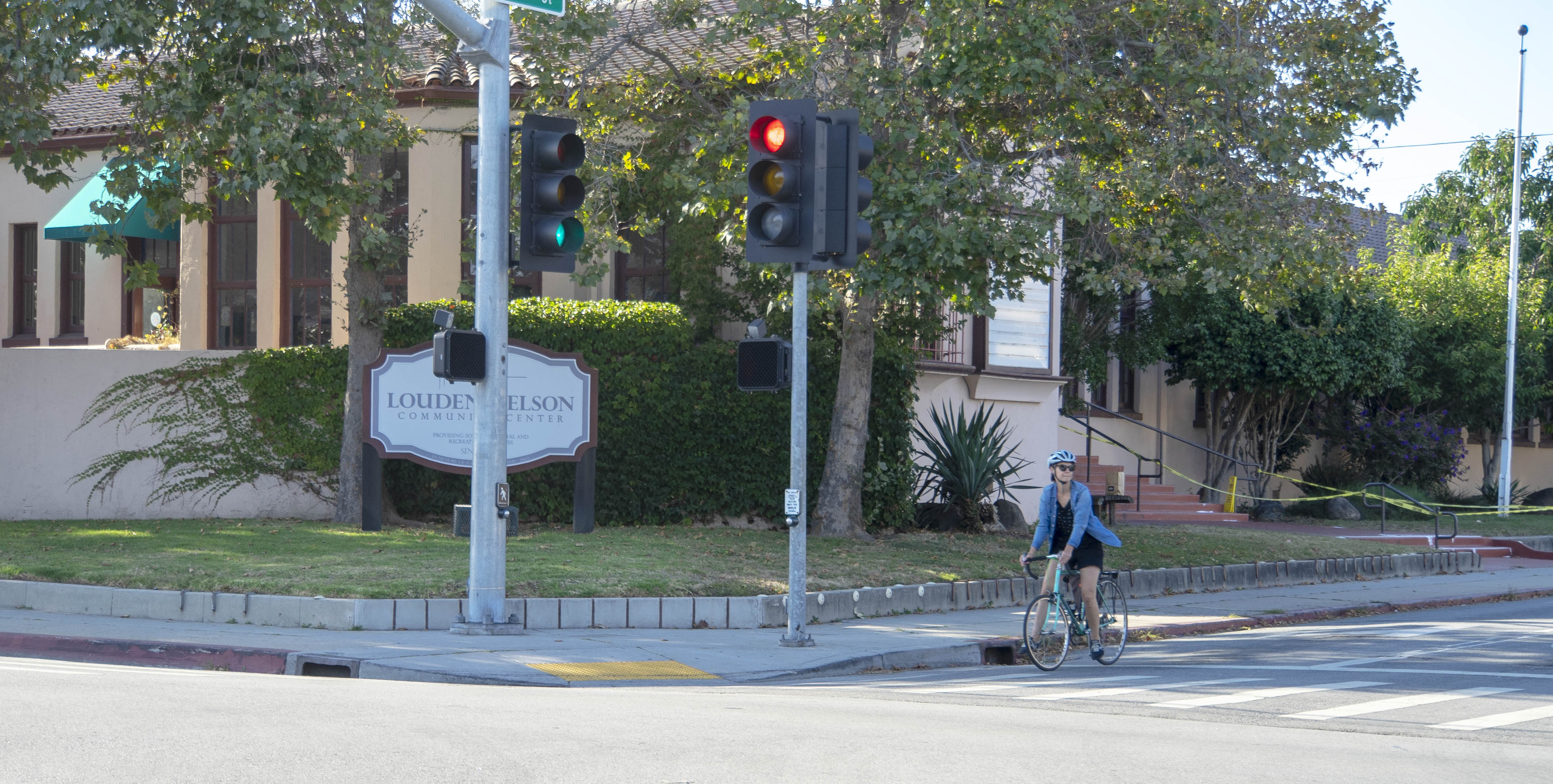 The Louden Nelson Community Center in Santa Cruz has been renamed as the London Nelson Community Center. (Kara Meyberg Guzman — Santa Cruz Local file)
Louden Nelson Community Center name change
Tuesday, the city council also unanimously approved a resolution to rename the community center at 301 Center St. to the London Nelson Community Center. The effort seeks to correct history and honor a Black man born into slavery who bequeathed all his belongings to Santa Cruz schools. Historical documents show that the man's name was London Nelson, not Louden. Officials sometimes misspelled his name in handwritten documents.
The resolution endorses a name change for all other landmarks honoring Nelson — a plaza, his headstone in Evergreen Cemetery and a plaque on Water Street.
The community effort to rename the center began with an online petition by resident Brittnii London, which received more than 1,000 signatures. London, who attended the center as a child, said she remembered the day her mother told her Nelson's story and real name.
"I was probably 8 or so at the time. And I remember always feeling really slighted," London said Tuesday. "Like, OK, we know his name is not correct, and yet no one does anything about it. We don't call Jack O'Neill 'John O'Neill.' We give the credit where the credit's due.
"And then with the pandemic last year, I really got to thinking, what's a positive thing that I can do for our community, meaning the Black community. And that was the first thing that popped into my mind," London said.
Become a member of Santa Cruz Local, an independent, community-supported newsroom that's owned and led by local journalists. Our stories are free and always will be, but we rely on your support.
Already a member? Support Santa Cruz Local with a one-time gift.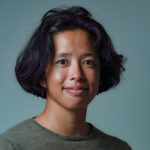 Kara Meyberg Guzman is the CEO and co-founder of Santa Cruz Local. ​Prior to Santa Cruz Local, she served as the Santa Cruz Sentinel's managing editor. She has a biology degree from Stanford University and lives in Santa Cruz.