Santa Cruz Local offers its Santa Cruz County Board of Supervisors meeting recaps free as a public service. We want everyone to know what happens in local government.
Santa Cruz Local depends on memberships from people like you to make sure vital information can be available to all. Can we count on you?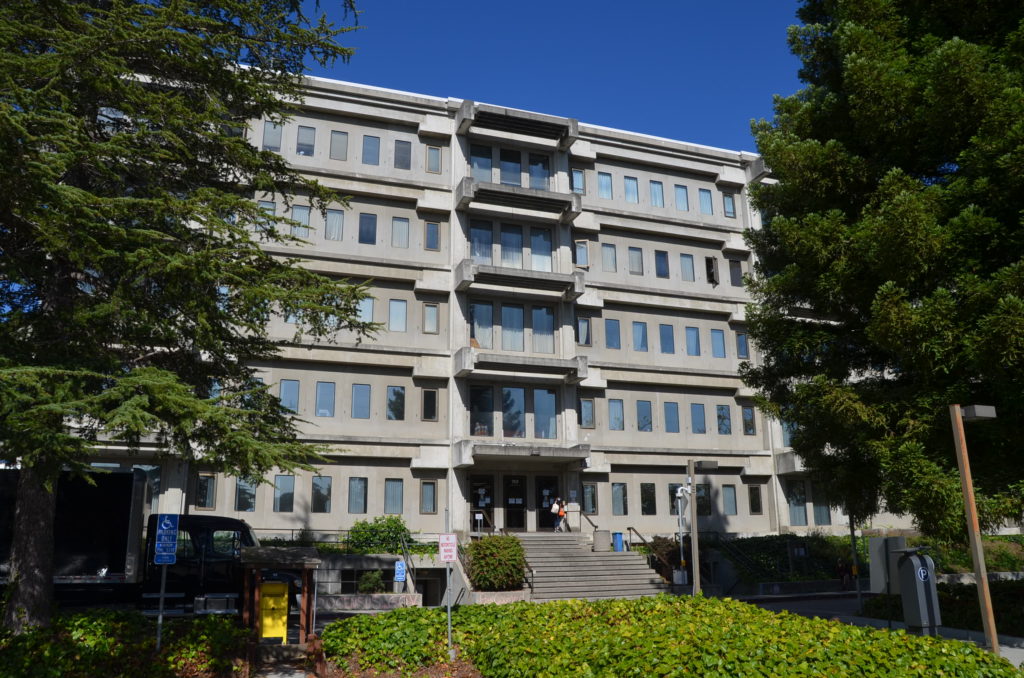 SANTA CRUZ >> A proposed overhaul of Santa Cruz County's public defender services met resistance during a county supervisors meeting Tuesday when the court's presiding judge and longtime leaders of the public defender's office disagreed with key parts of the plan.
To improve accountability, transparency and ensure defendants who can't afford an attorney are adequately represented in court, county staff and a Massachusetts-based consultant looked into whether the county should assume control of public defender services. The law firm of Biggam, Christensen and Minsloff has been the public defender for 45 years. It works with two other firms, Page & Dudley and Wallraff & Associates. Their contracts expire in July 2022.
"Their contribution to justice and dedication to the residents of the county cannot be overstated," county staff wrote in an attachment to the consultant's report. "Their work, and the work of the conflict firms, has made the county a better place to live."
The report recommends that full-time county employees provide primary representation in adult criminal and juvenile cases. Contracted attorneys would take on "conflict" representation in criminal cases as well as family cases, probate, civil mental health and other non-criminal matters. Consultants from the Sixth Amendment Center started to assess the public defender with input from the District Attorney's Office and other justice stakeholders in October 2019. The report was completed in September.
Some counties have taken over public defender's offices rather than contract with an outside firm in part because court defenses are sometimes inadequate. Critics also contend that there are financial incentives for firms to under-represent clients with case time.
Need for change
Because Santa Cruz County's public defender performance has been good according to civil grand juries, clients and judges, Santa Cruz County Board Chairman Greg Caput questioned the need for change at Tuesday's meeting.
"This is a very serious decision with very serious consequences," Caput said.
Paul Burdick, presiding judge of Santa Cruz County Superior Court, noted that in his 15 years as judge and roughly 25 years as an attorney in the county, he was not aware of any rulings overturned because of lack of adequate defense of a public defender. Judge Timothy Volkmann also wrote a letter that urged supervisors to slow the process.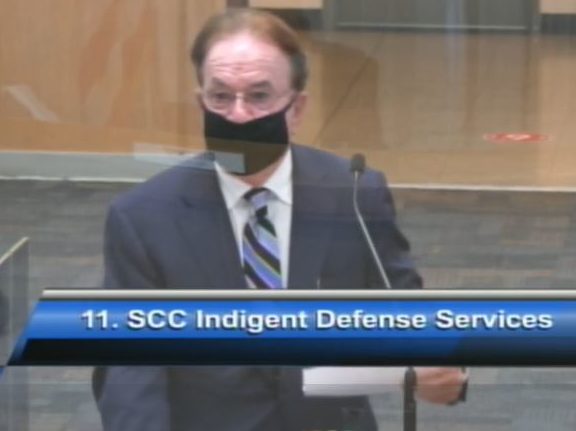 The judges and chief public defender Larry Biggam then told supervisors at the meeting that their biggest concerns were that they had been barely contacted or not contacted by the consultant. They wanted to give input.
Public defender Jerry Christensen told county supervisors, "We come to you with concern — maybe even alarm is a better word — in regard to what the process turned out to be."
"I think preparing a succession for indigent public services is responsible public policy and you should all be commended for that," Biggam told the supervisors. "But right now the transition needs, as my partner (Christensen) said, a time-out and a reset so that myself and all people affected by these decisions can have a voice at the table."
Unanswered questions
The attorneys and supervisors said several key points must be decided.
Will some or all of the more than 33 contract public defender attorneys be hired by the county?
The county budgets about $13 million annually for public defense services. Will it be enough to pay county-employee attorneys for the same services?
Can county-employee public defenders handle 11,000 cases annually, as current public defenders typically handle?
Nicole Coburn, the acting assistant to the county administrative officer, told supervisors that the report was a first step in the process and those details would be ironed out.
Some advantages of the county taking on public defender services are that clients could get coordinated county services through the Health Services Agency, social workers and County Probation, county staff said. If the public defender were administered by the county, its budget and finance processes also would be more transparent through the county's budget process, county staff said.
A new court case management system is expected to be installed regardless of what county supervisors decide about the public defender. County staff are developing a request for proposals with the District Attorney's Office.
Tuesday, the supervisors voted unanimously to:
Direct county administrative office staff to meet with leaders of the public defender's office, the District Attorney's Office and judges to gather input.
Craft a policy on the county's hiring procedure of current public defender attorneys.
Direct county staff to get information from the consultant on costs of the county taking over the public defender's office and information about other jurisdictions that are adequately serving clients.
Return with a status update at a November county supervisors meeting.
"Our goal is that we have great public defense in Santa Cruz County," said board chairman Caput. "We are not committing to something today."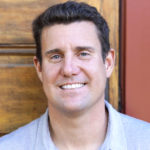 Stephen Baxter is a co-founder and editor of Santa Cruz Local. He covers Santa Cruz County government.