Santa Cruz Local offers its Santa Cruz County Board of Supervisors meeting recaps free as a public service. But our work costs money to produce.
Santa Cruz Local depends on memberships from people like you to make sure vital information can be available to all. Can we count on your help?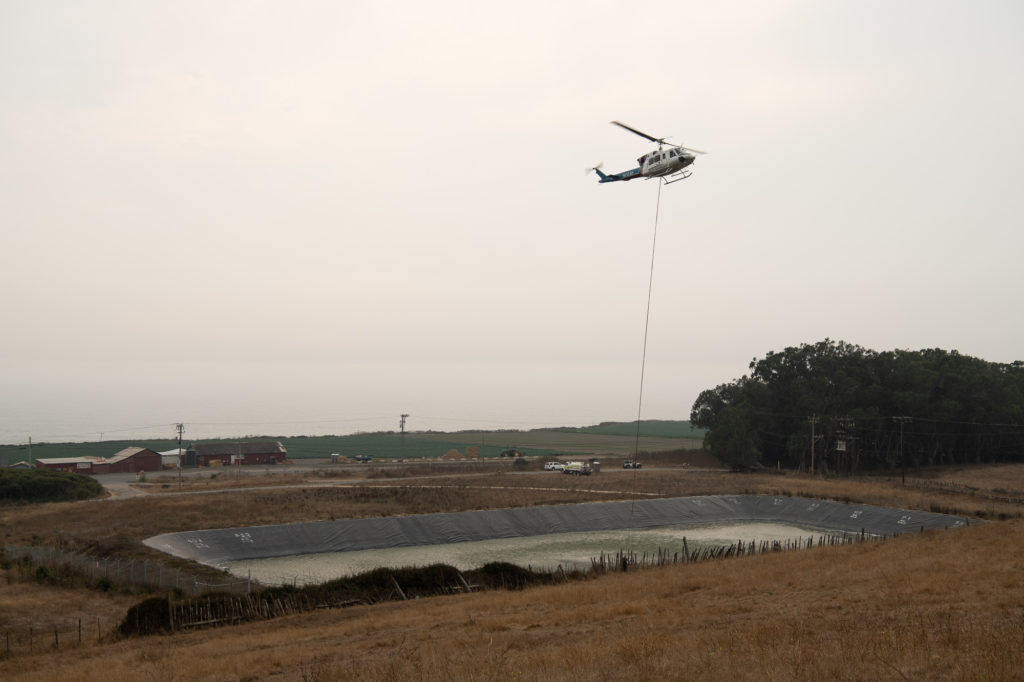 SANTA CRUZ >> As hundreds of Santa Cruz County fire victims return to damaged and destroyed homes, county leaders on Tuesday said residents must wait to clean up their properties. By law, residents must allow Environmental Protection Agency officials to assess each home before fire-damaged debris can be removed by the EPA or private contractors, said county spokesman Jason Hoppin.
"Fire sites are often toxic and include hazardous substances," Hoppin said in a statement. Items such as batteries, fertilizers, paints, pool chemicals, asbestos siding, pipe insulation, tile and electronic waste are among those that require special disposal. Hoppin said curbside trash pickups also won't accept those items and neither will landfills.
Some residents have brought fire damaged items to landfills in recent days, Hoppin said in an interview. He acknowledged that the wait to clean up could be frustrating. "This process is going to require some patience," Hoppin said. EPA debris removal is expected to start Sept. 28, county staff said.
While county building inspectors have visited all of the 925 destroyed homes and 90 damaged homes in the CZU Lightning Complex Fire zone, EPA officials started their work this week. Residents can't directly sign up for EPA visits. EPA information on homes is expected to be added to the county's damage map, Hoppin said.
Hoppin said debris removal can be done at no cost to the homeowner through the Environmental Protection Agency.
County staff released a checklist of key rebuilding steps for homeowners and a frequently asked questions page.
Landslides
Cal Fire officials and county leaders also warned Tuesday about the potential for landslides in the wildfire zone.
County staff said that in forested areas that are now ash in the San Lorenzo Valley and North Coast, rain doesn't absorb into the ground as well. Even a quarter inch of rain in 15 minutes can flow downhill faster, pick up ash, loose soil and rocks and slam into homes, said Santa Cruz County Planning Director Kathleen Molloy.
"Debris flow isn't something that you can really plan for," said Ian Larkin, chief of Cal Fire's Santa Cruz-San Mateo Unit. "The only planning you can do for it is to get people out of its way. It's not something you can stop, it's not something that you can temper. It's going to happen, and when it does happen, it's instantaneous and it's dangerous."
To help gauge the threat of landslides, a Watershed Emergency Response Team recently completed a preliminary report. The team included Cal Fire, the U.S. Geological Survey, California Geological Survey and other professionals. The public safety threat from landslides is expected to be outlined at a special supervisors meeting Sept. 29 and in other public meetings.
"It's going to be necessary to educate, inform and prepare property owners for this winter," Molloy said. "It is one of the reasons why in some areas, we are going to require that rebuild sites check in with county geologists" for approval before rebuilding permits can be issued, Molloy said.
Wildfires followed by rain and mudslides are not new in California. In January 2018, slides in Santa Barbara and Los Angeles counties killed 23 people. Evacuations and residents' awareness are parts of the solution.
Streamlining cleanup, rebuilding
In County District 3, which includes much of the North Coast, the CZU fire destroyed 467 homes, according to the county. Areas of Swanton, Last Chance and other parts of the North Coast remained some of the last areas to remain under evacuation orders Tuesday. In County District 5, which includes much of the San Lorenzo Valley, 433 homes were destroyed, authorities said. Far fewer homes were damaged or destroyed in San Mateo County.
Tuesday, the supervisors also attempted to streamline residents' to return to properties for cleanup and rebuilding. County leaders made several changes.
Demolition permits are not required for buildings destroyed by wildfire. However, EPA officials must visit and inspect before debris is removed.
Concrete and other hardscape can be taken to the Felton Quarry at 1800 Felton Quarry Road for disposal.
More county permitting staff and consultants are expected to be hired to process permits faster.
Some building fees have been eliminated or delayed. Supervisor Ryan Coonerty said the county did not eliminate all permit fees for fire victims because the county has to pay for processing and land consultants.
Hotel stays of more than 30 days are allowed. Some evacuees and first responders had asked about staying through the end of the year, county leaders said.
Price gouging for rebuilding services and hotel stays has been outlawed.
County staff essentially said that properties need running water, power, heat and functional septic systems or other sewage disposal to be inhabited again. If septic upgrades are needed, county environmental health officials must approve them. Some properties will need geotechnical reports if county geologists deem them necessary, county staff said.
Temporary permits can be issued for residents to live at properties in RVs or by other means. Some residents balked at county preference against the long-term use of generators because of potential fire hazards. Some also did not like separate requirements that homes be hooked up to Pacific Gas & Electric Co. power because some homes are off the power grid. Supervisor Coonerty asked county staff to find solutions for residents who have non-PG&E power sources.
Supervisor Bruce McPherson thanked county staff for trying to streamline rebuilding rules.
"I want the public to know that we know time is of the essence," McPherson said. "Who knows what this winter is going to bring."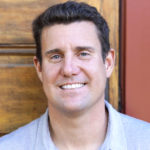 Stephen Baxter is a co-founder and editor of Santa Cruz Local. He covers Santa Cruz County government.