It's the eve of Santa Cruz Local's first membership drive. We share with you the survey results on what our listeners like and what they think we could improve about Santa Cruz Local. We hear from one of our younger listeners about why he wants to get involved in local civics. Finally, we answer your questions on how membership works and how you can join. For details, visit santacruzlocal.org/membership.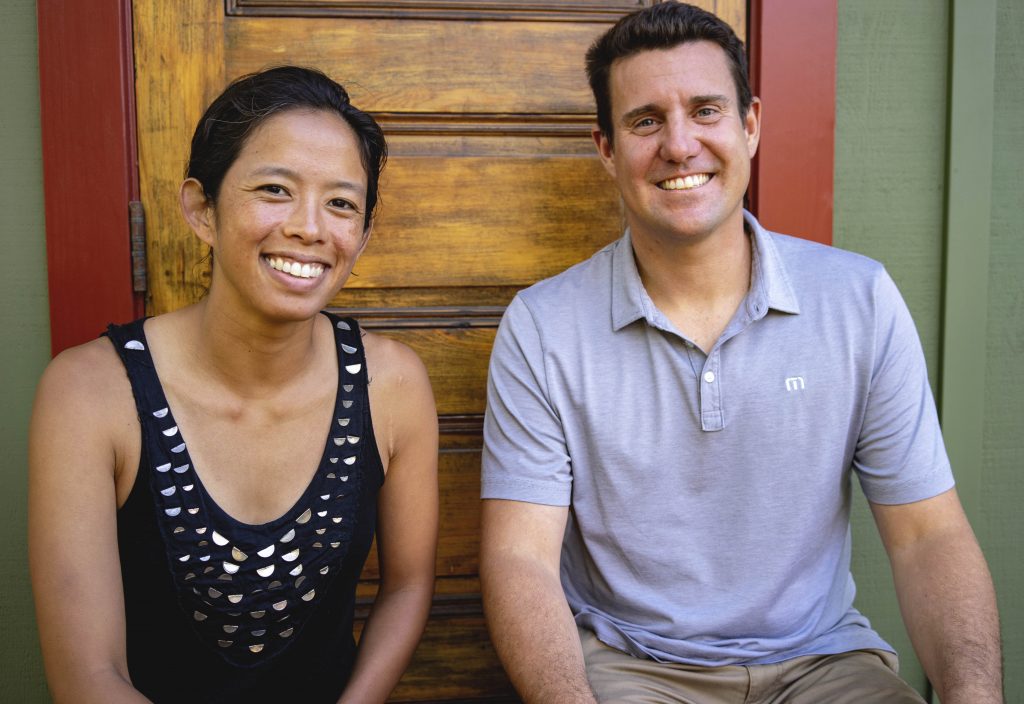 TRANSCRIPT
KARA MEYBERG GUZMAN: Hey everyone. I'm Kara Meyberg Guzman.
STEPHEN BAXTER: And I'm Stephen Baxter.
KMG: We're the co-hosts of Santa Cruz Local, which is a podcast and website that reports on Santa Cruz's public institutions. This is part three of a miniseries about us.
[MUSIC]
SB: In part one, we talked about who we are and why we're doing this. In part two, we talked about transparency and how we make decisions.
KMG: In today's episode we'll share with you the results of our most recent listener survey. We'll also answer your questions about our membership drive, which starts Monday.
We're doing this because we want to earn your trust.
SB: We're calling this series "Meet Santa Cruz Local." Because, we think you should know where your news comes from.
[MUSIC ENDS]
KMG: OK, so first, let's talk about the survey. We posted it on our website and also our newsletter. There's about 500 people who get our newsletter.
Seventy-four people responded. This wasn't scientific. It was just an informal survey.
Stephen, what's your takeaway from the survey?
SB: People kind of fell into two camps, People who listen to the podcasts, and people who read the transcripts of the podcasts. Second, generally the people who responded like what we're covering and how we're covering it. So that's good.
And then third, what people want more of seems to be more coverage, in general. And then coverage of schools and county issues and things like transportation and development that affect the whole county.
KMG: Yeah, totally, we were glad to hear that. That's something we definitely want to do, is expand our coverage. OK. So one question was, how often do people listen to our podcast? What were the results of that?
SB: Well, one-third of people say they listen to every episode. Another third of people said they rarely miss an episode. So you guys are hard-core listeners. That's great.
And what was a little surprising was that 16 percent of people said they never listen to our podcasts. They only read the transcripts.
KMG: Yeah, that was really interesting. We didn't realize that number was so high.
OK, so let's get into it. So what did people say they like about Santa Cruz Local?
SB: Almost everyone said they liked that it's local news. That was the draw. That's why people listen is because they feel there's a gap in local news coverage. A lot of people said that they were into the summaries of news events. And they said that some of the more complicated things were made palatable. And that's what we're after.
One person said, "I feel you love our community and your commitment to honest reporting equally." And that's great.
KMG: Yeah. This person really nailed it on the head.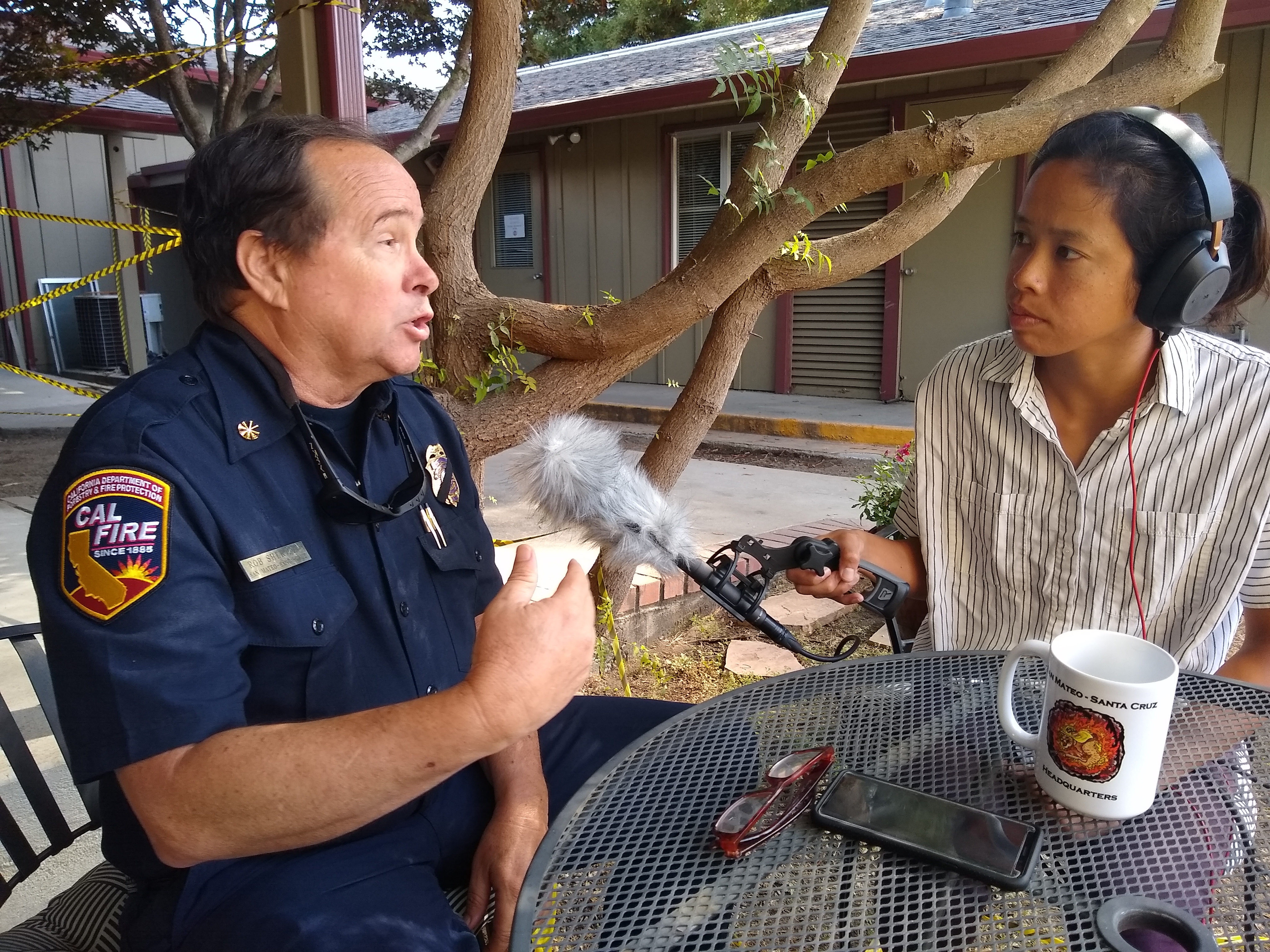 OK. So, what did they say about how we can improve?
SB: Many people said that we could report more frequently and expand our coverage. And specifically, some people said they wanted K-12 education coverage, plus they wanted to see county issues covered like transportation. And the county board of supervisors.
[MUSIC INTERLUDE]
KYLE KELLEY: Housing is really important to me. And also, education is really important to me.
KMG: That's Kyle Kelley. He's a Santa Cruz Local listener. I spoke to him Friday morning at his condo at Bay Street and West Cliff Drive.
A few weeks ago, Kyle listened to our first episode of Meet Santa Cruz Local, in which we shared our audience demographics. He tweeted at us, let us know that he's actually one of our few younger listeners. I was curious to meet him. So I reached out for an interview.
Kyle is 34. He has three kids. And he's a software engineer at Netflix. He and his partner just moved from Los Gatos a couple weeks ago.
Moving boxes are still stacked in the living room. We sit down at his kitchen table. I ask him what drew him to Santa Cruz Local.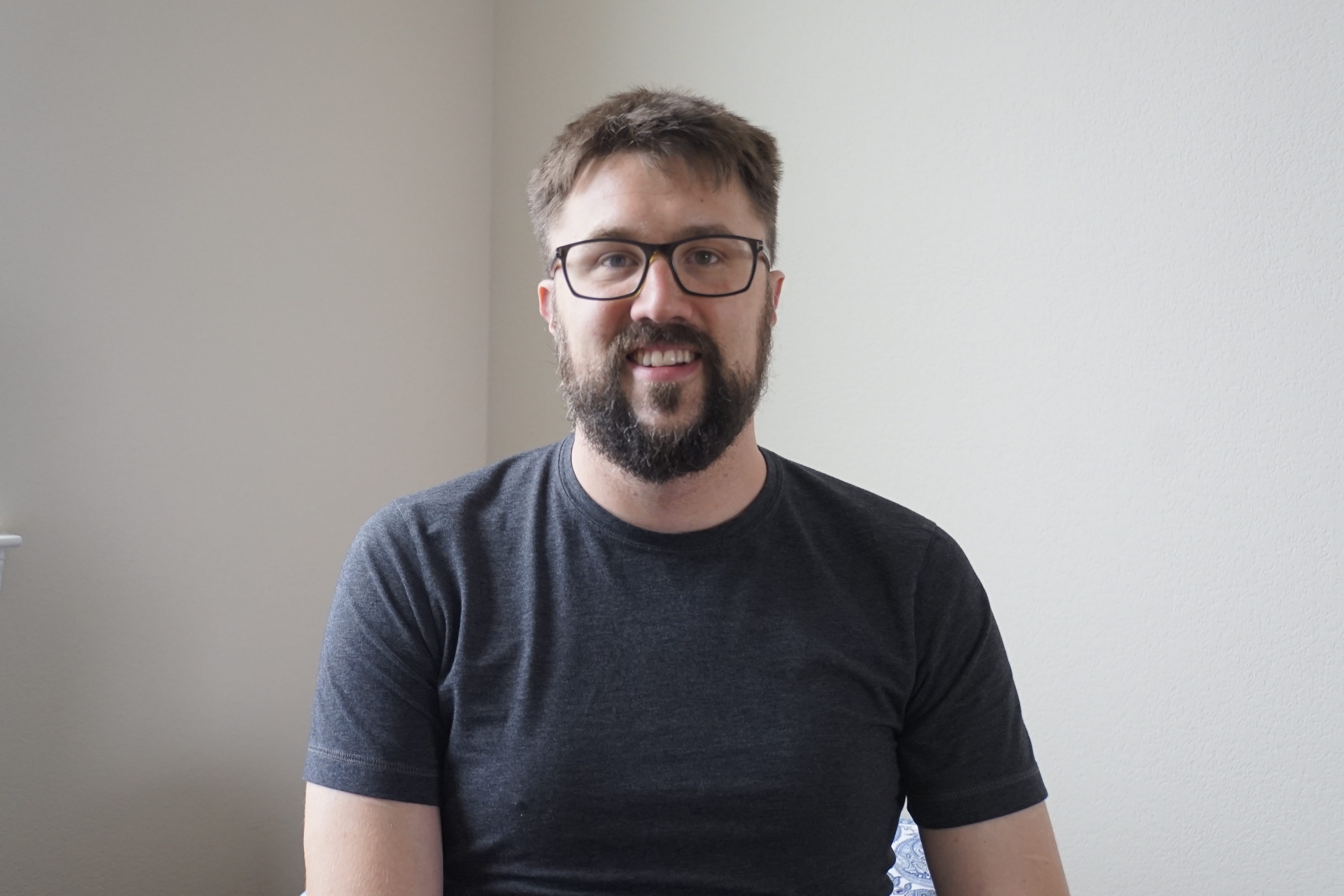 KYLE KELLEY: If I was going for the Santa Cruz Sentinel or whatever, which I couldn't always get a physical copy of. And trying to find exactly the kinds of articles that I wanted, would be mixed in with regional issues and things that were, like, more widespread.

And well, Santa Cruz Local was exactly just about Santa Cruz, which was great. It was perfect. And the fact that I was commuting, and I was actually taking the kids to a summer camp in Mountain View, I had lots of time to listen to a podcast. So I started letting it play. And then yeah, I've listened to every episode.
KMG: Kyle tells me he'd like to see more coverage of housing and local schools. He's particularly concerned about the low wages of Santa Cruz teachers. He says he knows a few people in Santa Cruz who are teachers. They commute to Los Gatos schools. The pay there is much higher.
KELLEY: So like my kids are still in Los Gatos schools. So we're like splitting the hill here. We'd like to be over here, but we can also tell that, like, there's more resources over there. So it's like, you take advantage of what's available to you.

So I want to see what's happening with education. And also want to know how to get involved to help things get better. Because it seems like, I think my main worry for a lot of issues is that people will block progress for future generations and just want to keep their way of life.

Like, their kids have already gone through school so why do they need to care about these other kids. And that's almost always what it seems like to me.
KMG: Kyle told me he wants to be involved with local civics. But it's hard to attend the public meetings when you've got two kids, a new baby and a full-time job. That's part of the reason he likes our podcast, he says.
I actually saw Kyle sitting in the corner at the Santa Cruz Planning Commission meeting on Thursday. He wanted to know what was going on with the development of the Dream Inn parking lot, since he lives close by.
KELLEY: For us it means we have to hire a babysitter, which costs even more money. Compared to everything else we're paying for just to live here. So to be involved, it means we have to do a lot more.

And so people who are able to be involved, happen to have more time, aren't having to work as much, or like, for them… I eventually, like when I went to the planning commission meeting, I had to leave. Because I can't stay up, past I don't even know how late it went. Like, 12:30? It was past midnight. It was just like, it's too much.

KMG: Yeah, I think this is a really valuable interview for people to hear because, one of the things I'm hearing when I'm interviewing people just on the topic of housing, whether X development should come in, the common response I hear against development is, this is too much market rate housing. It's just for tech workers for work over the hill. I'm never going to be able to afford this housing.

And to hear from someone like you, you know, who works over the hill … to hear that you want to be here. You want to be part of the community.

Have you been hearing any of this sentiment? And curious your thoughts on it.

KELLEY: Yeah, I've definitely heard this sentiment. No one has been offended that I work over the hill in tech. I guess people are happy to like, welcome you in locally when you're nearby.

Maybe it helps I'm not going that far. And luckily I can work from home.

I think the funny thing about like, all the commuting and transit is that if you allow for these, like, white-collar jobs to move in, we would prefer actually to not drive. And if things are in a good state where we can get to shopping nearby, or whatever, we'd rather do that. Like, I don't want to drive. I would rather just keep my car parked and then you know, ride around on a bike or walk.
KMG: Thanks to Kyle for the interview. Just a quick note here: We understand that development in Santa Cruz is a complex issue. We couldn't possibly cover all sides in one go. We're just bringing you one perspective that we think hasn't gotten enough attention.
[MUSIC INTERLUDE]
SB: OK, let's switch gears and talk about our membership drive. It starts on Monday. That's Aug. 19. And I've received questions about what changes on Aug. 19. How does the membership drive work? How can I contribute? So, let's answer some of those questions. So Kara, first, what happens to the website on Aug. 19?
KMG: A couple of things. So, you'll see a new page called "Memberships" where you'll be able to sign up. You'll also see our transcripts go away.
So, starting Monday, transcripts will only be available to our members. Stephen, you and I, over the next two weeks, are going to start gating our content. It's going to take a while. We're going to start with our oldest episodes. But basically, we're going to be putting our transcripts behind a gate, and you can only access it if you're a member.
So, what's not going to change is our podcast will always be free. Our email newsletter will also always be free.
SB: And when you say "gated," what does that mean?
KMG: So "gated" means that it's an area of the website that's only accessible to members. So you'll have to log in to access that info.
SB: So, if I want to be a member, what do I get as a member?
KMG: So, members will get access to transcripts. They'll also get the additional reporting, like we mentioned. You'll get a Santa Cruz Local sticker, which is pretty cool.
But the main thing thing is, you're supporting local journalism. You're allowing our podcast to be free to everybody in Santa Cruz County.
SB: How much does a basic membership cost?
KMG: So, memberships start at either $9 a month or $99 a year. If you want to hear more about our rationale behind the membership model, you can listen "Meet Santa Cruz Local, part two."
SB: Also on Monday, what will appear on the website is more information about each tier of the membership beyond the basic $9 per month one. And it will have a lot more information about what those memberships get you.
We want to mention too that it's kind of amazing how far this has come. We started six months ago in February. We've got more than 500 people on a newsletter. We've done more than 30 episodes. And we've gotten all this feedback.
And it's all kind of culminating into these two weeks of membership drive. Because, No. 1: We want to keep doing this. And we want it to be community supported. And that's what this whole thing is about.
KMG: Yeah, I really agree. I feel like our momentum is growing.
I want you all to know that our vision for Santa Cruz Local expands beyond just a podcast about city politics with you and me, Stephen. We really want to be covering the county. We want this to be our full-time jobs. We want a staff of people on the editorial side who can help us cover school board meetings. The county board. RTC. Important public meetings across the county.
SB: Another question I've received: Is this going to be the first and last membership drive that you do?
KMG: No, this isn't going to be our last one. We're trying to do it in small, concentrated drives so we can spend more time reporting and less time bugging you guys about membership.
Yeah, what we're trying to do is set up a sustainable, predictable source of revenue, so that we can plan for growth.
SB: For people who don't have the money to be members, is there any other way they can support us?
KMG: Yeah, I appreciate that question. No. 1, we're trying to get the word out about our newsletter. You know, sign up for our newsletter. One, it's free. Two, spread the word about it. Forward it to your friends, your family, your networks.
And spread the word about Santa Cruz Local any way you can. Social media. Word of mouth. On Nextdoor. Share our episodes on Nextdoor. Yeah, just any help we can get with spreading the word about us is great.
SB: What is the goal of this membership drive? How many members are we trying to get?
KMG: So, we're trying to reach 350 members.
So why the 350 number? It's because we're trying to show that we're creating momentum in the community. To be able to show potential sponsors, people who might give us major gifts, potential advertisers, hey look in our first six months, we were able to garner 350 paying members. I think that's a big deal.
We're trying to create a sustainable business. Like, to do that, you need dependable sources of revenue. Like, you and I aren't in this as a hobby. We're professional journalists. We want to build a professional news organization that covers the whole county. To do that, we need member support.
[MUSIC FADES IN]
KMG: OK, so I've got a question for you Stephen. How are you feeling?
SB: Great, why?
KMG: [Laughs]. No, on the eve of our membership drive, what are you feeling right now?
SB: Oh. Not bad, actually. I mean, I think that if you told me, like a month ago, I think we said we were going to shoot for Aug. 19 to really start this? And do news stories? And do everything else we're doing?
I'm surprised we are where we are. The website is ready to go. We've had some great help from Will Mayall on the website. And I'm excited to get this thing going.
You might see some flyers downtown too, we're trying to spread the word in an analog way too.
KMG: OK, so yeah. Stay tuned. We'll post another Meet Santa Cruz Local episode in a couple days and let you know how the membership drive's going. Thanks for the support everyone.
SB: I'm Stephen Baxter.
KMG: And I'm Kara Meyberg Guzman.
SB: Thanks for listening to Santa Cruz Local.
[MUSIC FADES OUT]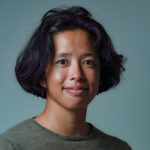 Kara Meyberg Guzman is the CEO and co-founder of Santa Cruz Local. ​Prior to Santa Cruz Local, she served as the Santa Cruz Sentinel's managing editor. She has a biology degree from Stanford University and lives in Santa Cruz.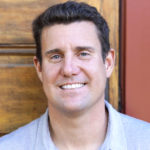 Stephen Baxter is a co-founder and editor of Santa Cruz Local. He covers Santa Cruz County government.