2019.04.08-letter-to-Santa-Cruz

The ACLU of Northern California sent a letter to the City of Santa Cruz on Monday listing several reasons why it opposes the city's plan to close the Ross homeless camp by Highway 1.
At Tuesday's Santa Cruz City Council meeting, City Attorney Tony Condotti said, "I look at it as an opportunity to dialogue" with the ACLU. He added that it doesn't explicitly threaten a lawsuit, but implies it.
"I do think you have to be careful," Condotti said.
Condotti indicated that he had a wider reading of a court ruling that prevents cities from ticketing people for sleeping outdoors when no alternative is available. He described a possible defense strategy for the city, should a lawsuit occur.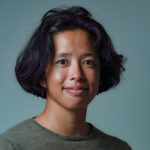 Kara Meyberg Guzman is the CEO and co-founder of Santa Cruz Local. ​Prior to Santa Cruz Local, she served as the Santa Cruz Sentinel's managing editor. She has a biology degree from Stanford University and lives in Santa Cruz.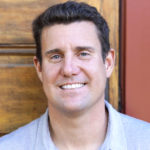 Stephen Baxter is a co-founder and editor of Santa Cruz Local. He covers Santa Cruz County government.