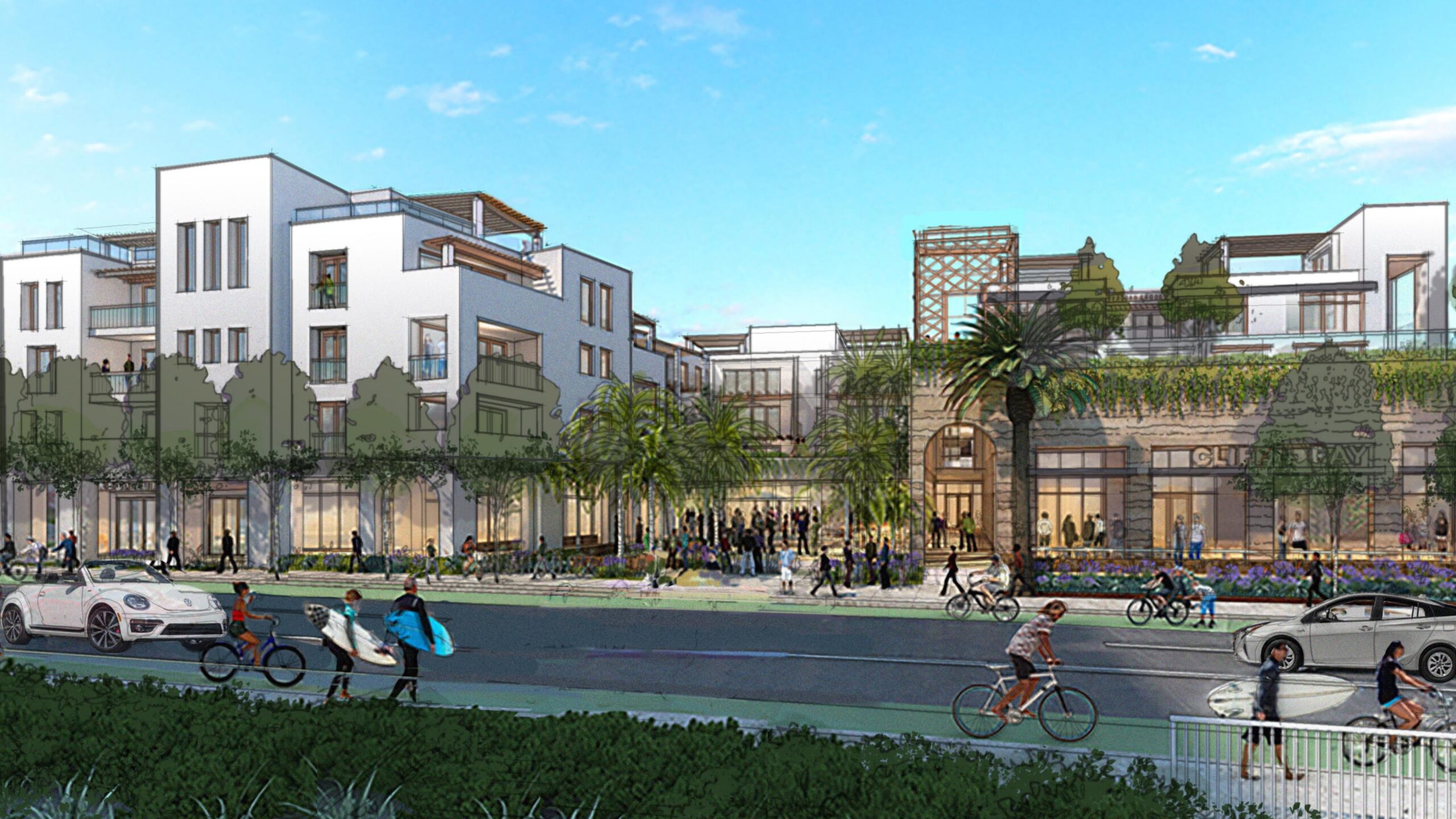 A proposed four-story building at 190 West Cliff Drive across from the Dream Inn would have 89 condominiums, 10 of which would be affordable. (Ensemble Investments)
Last updated: July 2023
Project name: 190 West Cliff
Location: The Dream Inn parking lot at Bay Street and West Cliff Drive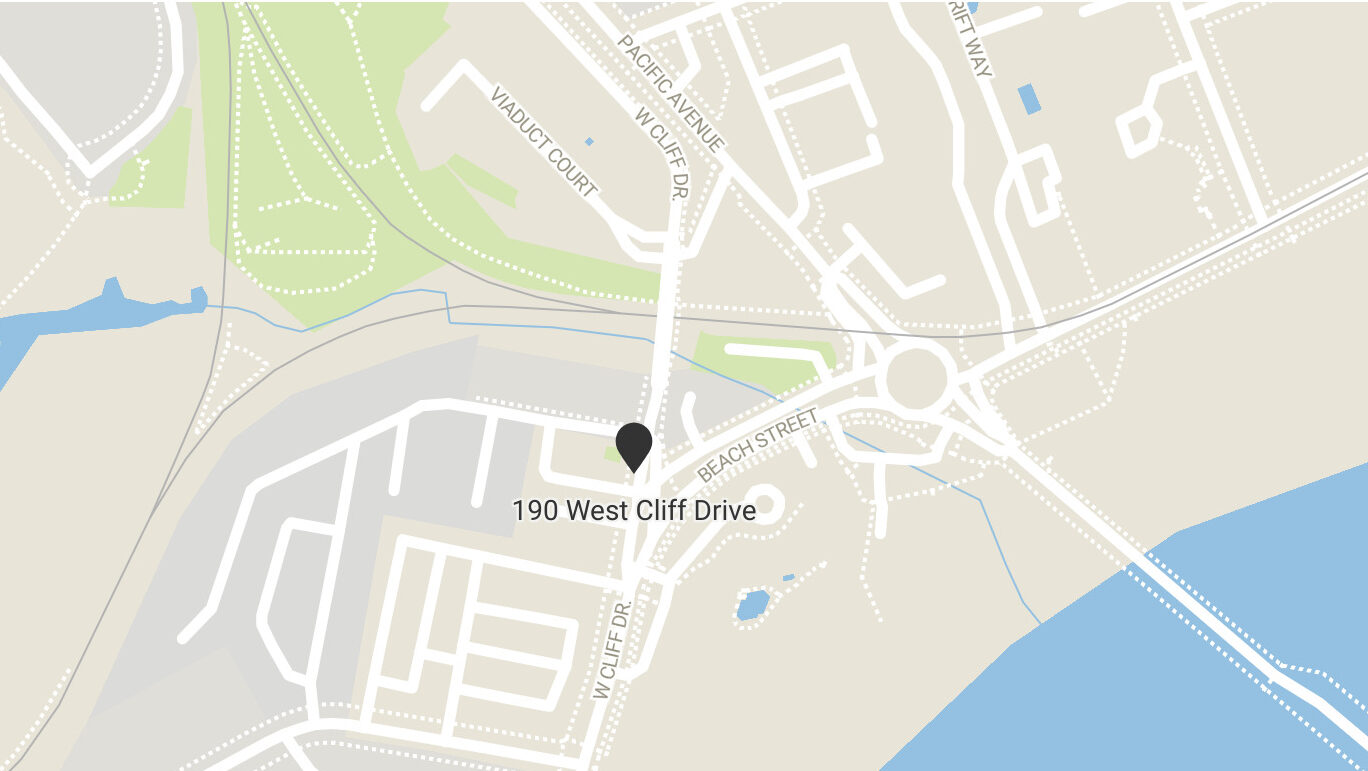 Status
The project needed a city building permit as of September 2023. Santa Cruz city staff is expected to handle the building permit without further approvals from the Santa Cruz Planning Commission or Santa Cruz City Council, Santa Cruz Senior Planner Ryan Bane wrote in a July 24 email.

Construction could start as soon as July 2024, Santa Cruz City Manager Matt Huffaker wrote in a statement.

The Santa Cruz City Council approved the project in October 2019. Residents filed appeals to the California Coastal Commission in late 2019. The California Coastal Commission denied the appeals in July 2023.
Developer
Cliff Bay Partners and Ensemble Investments. Cliff Bay Partners is affiliated with Ensemble. Ensemble has owned the Dream Inn since 2006.
Project description
Total units:

Plans call for 89 housing units.

Affordable units:

Eight units are planned for people with very low incomes, two units for people with low incomes.

Income limits for these units are set by the state.

Height:

The project would be 47 feet, about as high as the white condos across Bay Street. The Dream Inn is 83 feet tall.

Proponents and opponents:

The project received opposition from some neighbors, including residents of the mobile home park Clearview Court. Reasons included traffic, noise, the building's height and mass and the lack of an environmental impact report. Supporters of the project described a housing shortage in Santa Cruz.

Details:

The project did not require an environmental impact report because it fit the General Plan, city leaders said. The city did an environmental impact report in 2012 for projects that fit the General Plan. More than 90% of the work of a full environmental impact report was completed for this project, according to a lawyer hired by the city. To seek a full environmental impact report, the city council would have to show substantial evidence that contradicts the 2012 General Plan environmental report, the lawyer said.
The Dream Inn parking lot now stands at 190 West Cliff Drive. (Brian Phan — Santa Cruz Local)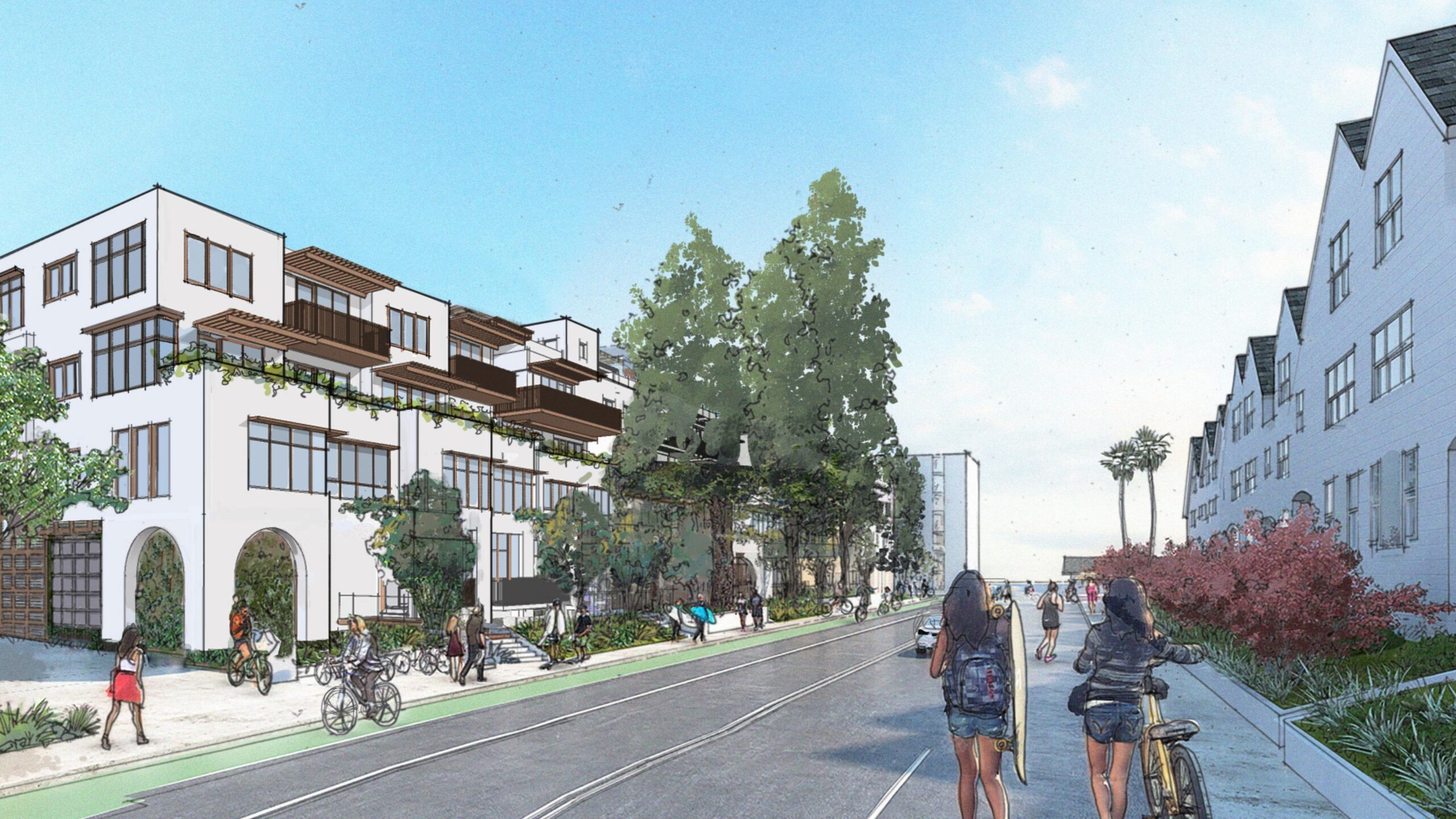 A rendering shows a planned housing complex at Bay Street and West Cliff Drive. (Ensemble Investments)