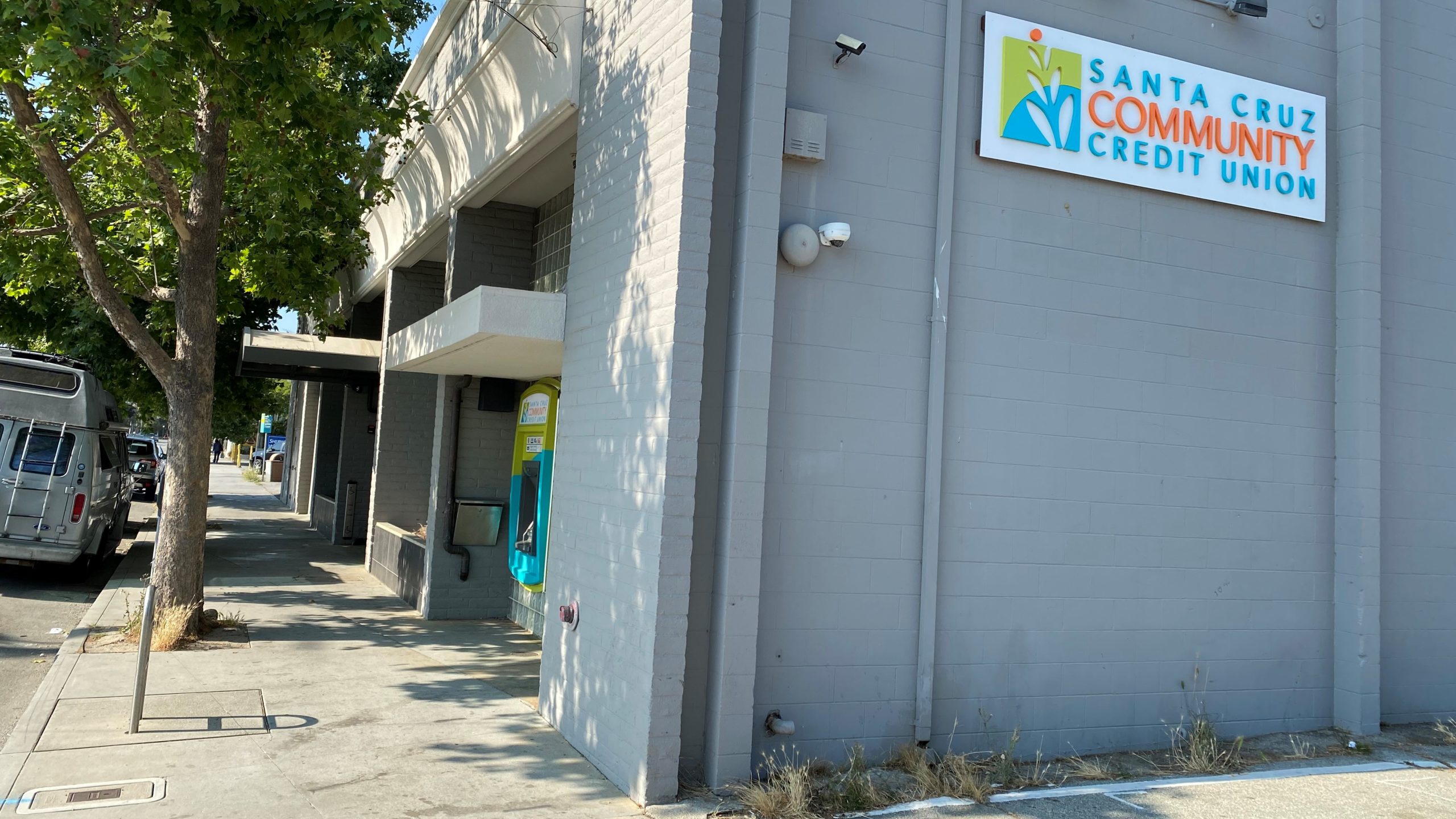 The Santa Cruz Community Credit Union is in escrow to sell its branch at 324 Front St., Santa Cruz to a high-end hotel developer. (Kara Meyberg Guzman — Santa Cruz Local)
SANTA CRUZ >> Construction of a high-end hotel at 324 Front St. in downtown Santa Cruz depends on the sale of a credit union building to the hotel developer — a move that some credit union members are trying to stop. 
The Santa Cruz Community Credit Union board of directors is expected to discuss the sale of the building at a special online meeting, its CEO said. The date and time of the meeting has not yet been made public. The meeting was prompted by a petition circulated by credit union customers that garnered more than 600 signatures. Petitioners objected to the hotel and favored an affordable housing project on the site. 
In January, credit union leaders went into escrow for the sale of the Front Street building to SCFS Venture. The New York-based company is affiliated with hotel real estate investor Eagle Point Hotel Partners and Santa Cruz developer Owen Lawlor of Lawlor Land Use. Contracts in escrow typically can be rescinded only with consent of the buyer and the seller, according to California law.
Lawlor said Thursday that because of the binding contract, the credit union board could not back out of the sale.

Santa Cruz Community Credit Union CEO Beth Carr said Friday that the sale is expected to close before Sept. 30. The credit union board and leadership decided to sell because "the building is quickly becoming obsolete in the context of changes in the financial services industry, customer/member preferences and the pending loss of all current parking spaces due to redevelopment projects planned and underway in Downtown Santa Cruz," Carr wrote in an email to Santa Cruz Local. 

Carr added that the sale would fund the credit union's plan to create smaller branches and new ATMs, expand loans for mobile home residents and immigrants, and other initiatives. At the upcoming special meeting, credit union customers are asked to give feedback on that plan and "the funding of it that will come from the sale of the building," Carr wrote. 
The hotel project also relies on the sale of two city-owned parcels to the developer. The proposed project includes 228 rooms, meeting rooms, a ballroom, a restaurant and bar, retail and cafe space on Front Street and a gym, spa and rooftop pool.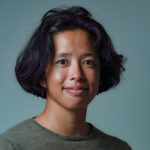 Kara Meyberg Guzman is the CEO and co-founder of Santa Cruz Local. ​Prior to Santa Cruz Local, she served as the Santa Cruz Sentinel's managing editor. She has a biology degree from Stanford University and lives in Santa Cruz.