SANTA CRUZ >> Santa Cruz County transportation leaders deadlocked Thursday on a vote about a potential passenger train on the county's rail corridor. The tie showed a shift in political will against the project and signaled a pause on the plan.
The Santa Cruz County Regional Transportation Commission voted 6-6 on whether to approve a business plan for passenger rail and direct commission staff to seek $17.1 million in state money for environmental review and preliminary engineering work. The vote came after more than three hours of discussion and public comment. A tied vote means the plan was not approved, and the item will be discussed again at the commission's May 6 meeting.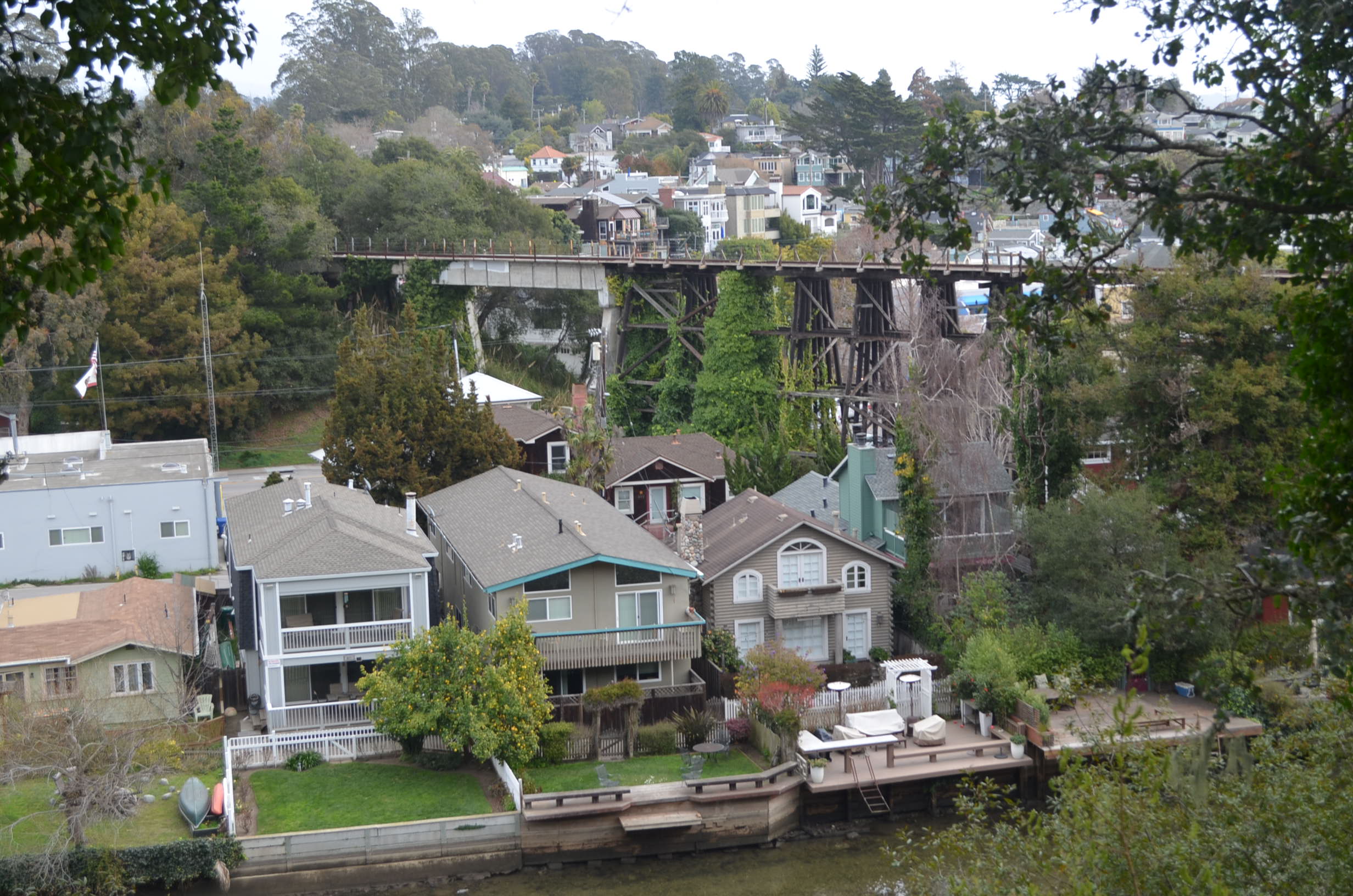 Three Santa Cruz County Regional Transportation Commission members flipped their vote to oppose the passenger rail plan Thursday, which signaled a pause on the project. (Stephen Baxter — Santa Cruz Local)
Commissioners and Santa Cruz residents Sandy Brown, Mike Rotkin and Andy Schiffrin voted in favor along with South County residents Greg Caput, Aurelio Gonzalez, and Eduardo Montesino. 
Commissioners who voted against included Jacques Bertrand and Kristen Petersen of Capitola, Randy Johnson of Scotts Valley, Manu Koenig of Live Oak, Bruce McPherson of Pasatiempo and Patrick Mulhearn. Mulhearn represents areas that include Aptos and Seacliff.
McPherson, Mulhearn and Petersen had voted differently in February — in favor of passenger rail. That previous vote did not ensure that a commuter train or light rail system would be built, but it enabled the staff to present the business plan Thursday. 
It is unlikely the balance will shift at the next vote in May unless new information is presented. The commission's discussion will likely focus on a symbolic decision: whether to approve the entire business plan or just the parts that fulfill a $100,000 Caltrans grant requirement. The commission deadlocked again in two 6-6 votes on that topic Thursday.
Either way, it is unlikely there will be enough votes to direct staff to seek funding to advance the plan. 
After the vote to advance the plan failed, Guy Preston, executive director of the Santa Cruz County Regional Transportation Commission, explained the options.
"If there is no action desired by the board, we can just accept this plan, put it on the shelf, and decide what we want to do with the corridor at another time," Preston said.
Flipped votes
McPherson, who represents county supervisor District 5, which includes the San Lorenzo Valley and parts of Santa Cruz, questioned the financial feasibility of passenger rail as well as a "myriad of legal and physical challenges." McPherson said he would continue to support the planned improvements to the rail north of the San Lorenzo River Railroad Bridge to Davenport, as well as freight service to Watsonville as long as it is financially feasible.
"But the part of the rail corridor between Lee Road [in Watsonville] and the San Lorenzo bridge to the north has serious obstacles and costs associated with moving forward blindly," McPherson said.
McPherson added that he's open to new information "or a new set of more feasible circumstances" regarding use of the rail corridor.
"I encourage more dialogue regarding what is the best way to preserve the public transit option and build a usable trail sooner than later between Lee Road and the San Lorenzo bridge," McPherson said.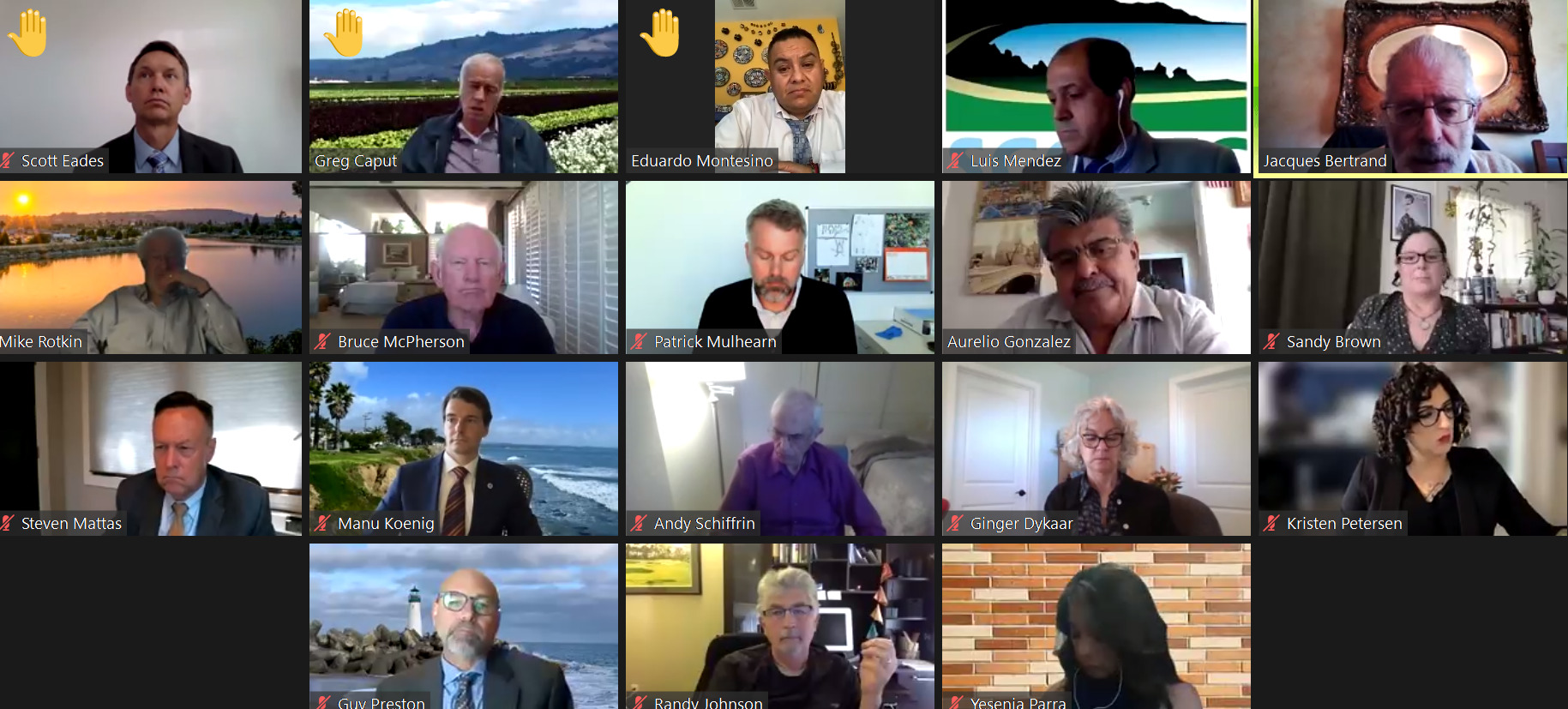 The Santa Cruz County Regional Transportation Commission deadlocked in a 6-6 vote Thursday on a plan for passenger rail. (Zoom screenshot)
Kristen Petersen, a Capitola City Council member, echoed McPherson's concerns about the business plan's financial feasibility, potential litigation and unknowns.
Mulhearn serves as an alternate on the commission for Santa Cruz County Supervisor Zach Friend. Friend represents District 2 and has recused himself because he lives close to the rail line. The district includes Aptos, Seacliff, La Selva Beach and part of Capitola. Mulhearn has expressed skepticism of the passenger rail plan.
"My real issue is the opportunity cost of pursuing rail," Mulhearn said Thursday. "It means that we're not talking about other things that we could be implementing right now with money that we already have."
He called for a dedicated bus lane on Soquel Avenue.
"The importance of building a bus rapid transit project where people actually are is that people need to get to work. They need to get to school. They need to handle all of their business somehow outside of a single-occupancy vehicle by using the existing transit network that we have," Mulhearn said. "And maybe investing in it somehow or fostering and in promoting more development in our bus transit rather than talking about trains, we could feasibly accomplish our environmental, our equity and our economic goals in the short term, not 25 years from now."
The business plan
The project could be light rail or commuter rail powered by electricity, hydrogen fuel cells or other technology, according to the business plan. Several stops and stations have been planned, including in downtown Watsonville and south of Pajaro with connections to  Monterey County.
Construction estimates for light rail and commuter rail are $465 million and $478 million, respectively, according to the business plan. Commuter rail is faster and has fewer stops. 

Federal, state and local funding sources are named in the report but expected to change over time. Commission staff said construction could start in 2030 and service could begin by 2036.

"Roughly half of the construction funds and half of the operation and maintenance funds are currently unidentified," according to the plan. "Given the direction at both the federal and state level, it is highly likely that funding for transit will increase in the near future," the plan states. President Joe Biden's infrastructure plan announced this week calls for $85 billion for public transit, though the plan has yet to be approved by Congress. 

Scott Eades, a Caltrans representative who serves as a non-voting member of the commission, said Thursday said he sees a "significant shift" in how state and federal priorities and funding away from car-related projects such as highway widening toward alternative transportation. He said he was "quite hopeful" that the Caltrans Division of Rail and Mass Transit could work with commission staff to find $17.1 million in state funding to cover the next phase of the project, the environmental review and preliminary engineering design.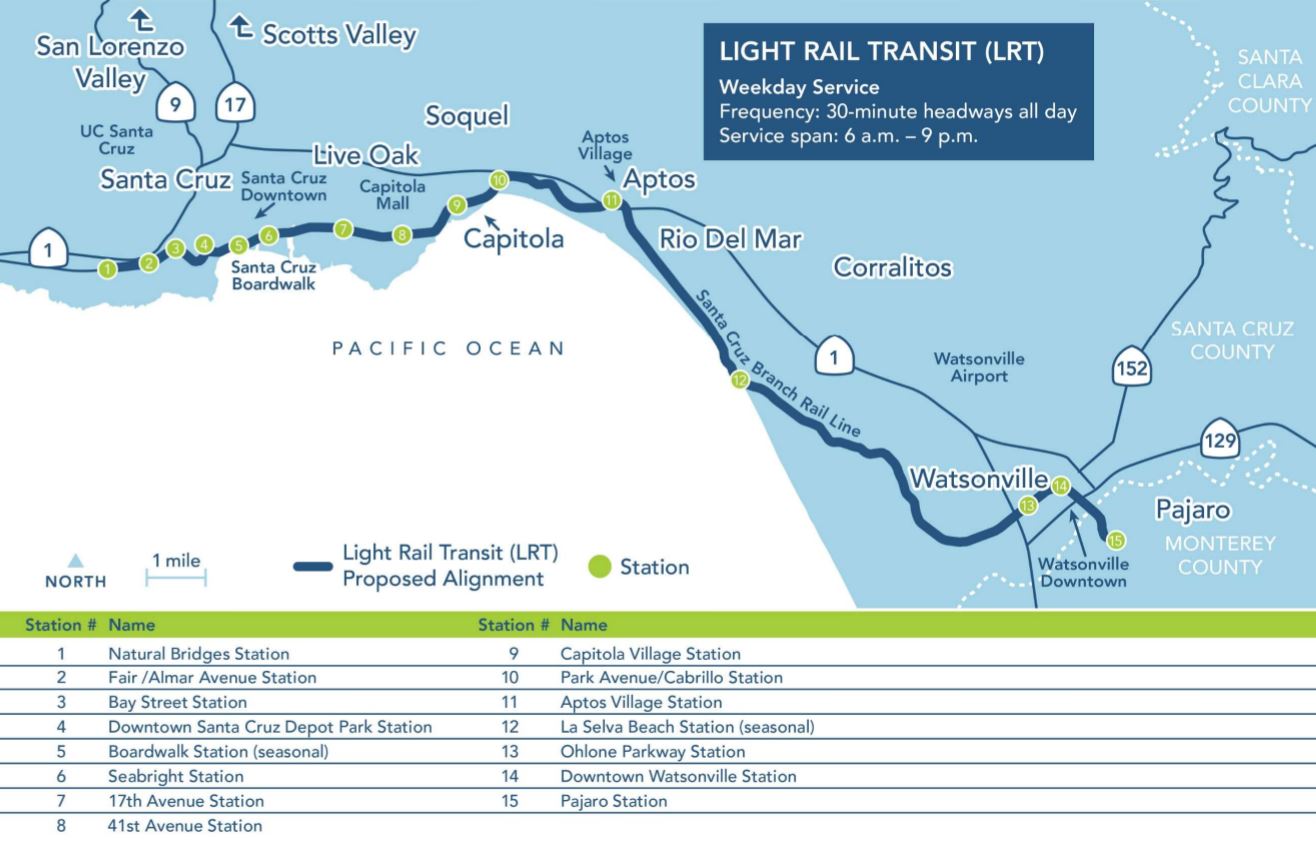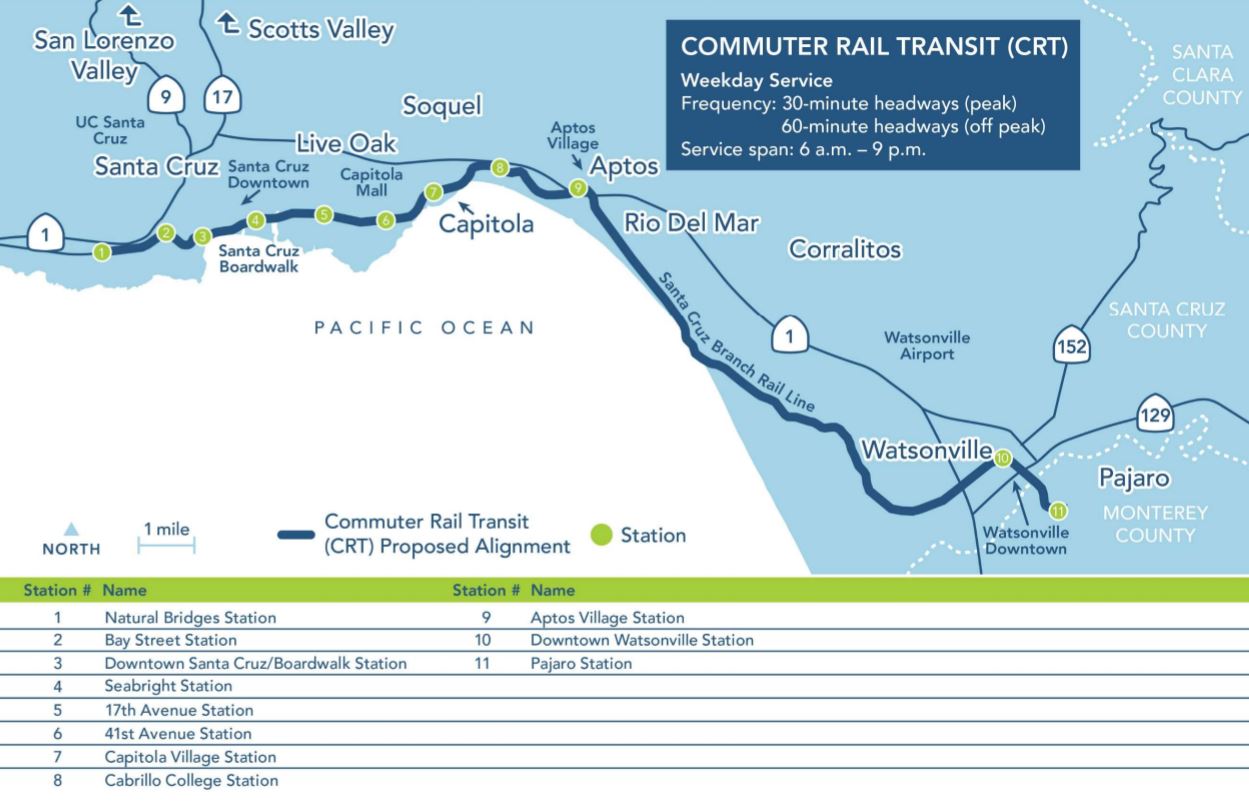 Preliminary plans show station locations for proposed rail transit. (Santa Cruz County Regional Transportation Commission)
Public opinion
More than 300 county residents have sent emails to the commission in the last week, and about 40 residents spoke during public comment Thursday.
Watsonville residents are among the county residents most affected by Highway 1 traffic.
Judy Gittelsohn was one of eight public commenters on the rail business plan this week who said they lived in Watsonville. Gittelsohn is an artist who has taught students with special needs.
"For the special-needs population, the passenger rail in our area would be awesome for commuting safely and for pleasure," Gittelsohn said. "I urge you to follow staff recommendations, accept the business plan and seek state and federal money for the next steps and keep maintaining the tracks." 
Others were skeptical. Steven Woodside, a Capitola resident and retired public lawyer who worked on a passenger rail project in Sonoma County, said he was once in favor of Santa Cruz County's passenger rail plan but now strongly opposes it. "I think the idea of others funding this is simply unreasonable," Woodside said. 
The population base of Santa Cruz County "simply won't compete" for state and federal funding with larger counties in the greater Bay Area, Woodside said.
To comment on the rail business plan and next steps, email

[email protected]

by noon May 5.
Related stories:
Koenig to nominate new bike committee members
In other news, the commission voted 7-5 to approve a request by newly-elected Supervisor Manu Koenig to remove two bicycle advisory committee members who represent his district but do not align with his pro-trail, anti-passenger rail views for Santa Cruz County's rail corridor. 
Koenig represents District 1, which includes Live Oak, Soquel, Happy Valley, Pleasure Point and part of Capitola. The removed committee members were Grace Voss and her alternate, Janneke Strause. Voss writes a newsletter for the Santa Cruz County Cycling Club and Strause is the former executive director of Bike Santa Cruz County, a local bike advocacy nonprofit. 
Jacques Bertrand, Greg Caput, Randy Johnson, Bruce McPherson, Patrick Mulhearn, and Kristen Petersen and Koenig voted in favor. Sandy Brown, Aurelio Gonzalez, Eduardo Montesino, Mike Rotkin and Andy Schiffrin voted against. 
Some commissioners who opposed the removal said it was unprecedented to remove committee volunteers before the end of their term due to political differences. Schiffrin said he was opposed because it was against the commission's bylaws. Committee members are nominated, not appointed, by commissioners and their approval requires a commission vote.
Koenig said that his election showed that voters wanted new representation across District 1. 
The commission unanimously approved a separate motion made by Schiffrin to have the budget and personnel committee consider a change to the rules for committee appointments.
Editor's note: This story has been updated to correct Bruce McPherson's place of residence.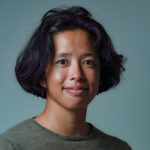 Kara Meyberg Guzman is the CEO and co-founder of Santa Cruz Local. ​Prior to Santa Cruz Local, she served as the Santa Cruz Sentinel's managing editor. She has a biology degree from Stanford University and lives in Santa Cruz.