Santa Cruz Local offers its Santa Cruz City Council meeting recaps free as a public service. But our work costs money to produce.
Santa Cruz Local depends on memberships from people like you to make sure vital information can be available to all. Can we count on your help?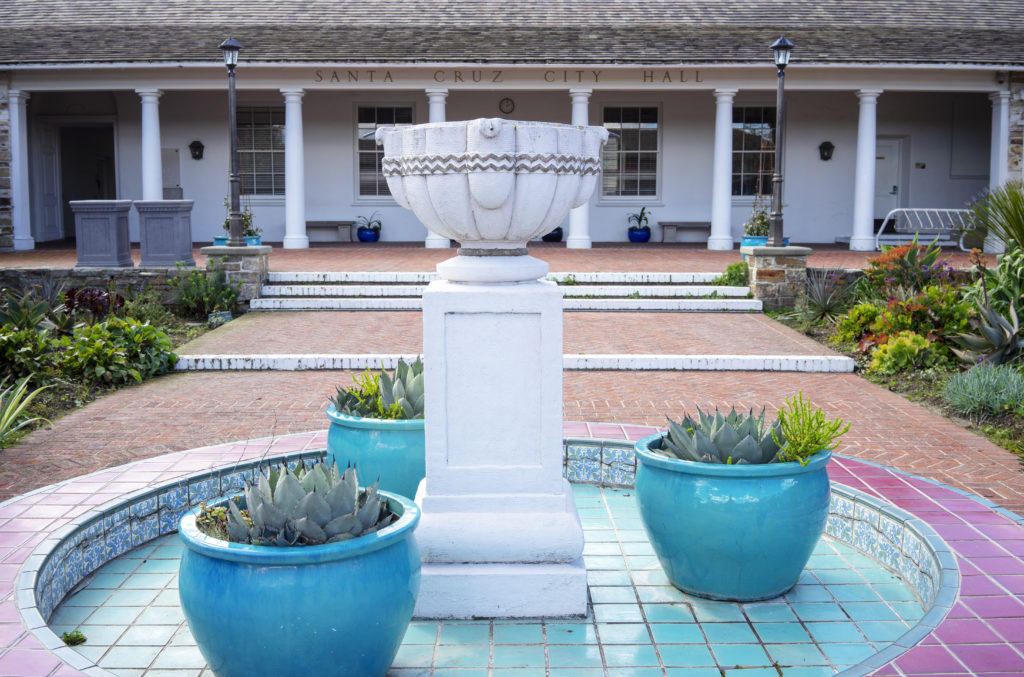 SANTA CRUZ >> The Santa Cruz City Council approved about $5.3 million in cuts to the city's $101 million general fund — which included the elimination of the police department's ranger program — in a special meeting Thursday.
The votes were unanimous, except for a 5-1 vote on the ranger elimination. Councilmember Sandy Brown was the sole "no" vote. Councilmember Cynthia Mathews recused herself from that vote because she said her son is a ranger. 
The cuts were prompted in large part by COVID-19 related losses to the city's sales and hotel tax revenue. Thursday's cuts are on top of earlier furloughs and an early retirement program the council approved in July, which accounted for about $5.9 million in savings.
City Manager Martin Bernal said the city's financial situation was "unprecedented."
"We've never faced a situation where we had to make this level of cuts this quickly," Bernal said.
Cuts across 10 departments included:
$1.1 million in cuts to parks and recreation, including $900,000 in one-time savings, such as the cancellation of recreational classes, sports and Civic Auditorium events.
$593,000 in cuts to the public works department, including $100,000 less for street repairs, homeless camp cleanups and storm drain maintenance.
$514,000 in cuts to the planning and community development department, mostly from a freeze in vacant positions.
$295,000 of cuts to the fire department, including $12,500 less in overtime pay for fire investigation.
$350,000 of cuts to the economic development department, such as reductions in trolley operations, business facade improvements and staffing in an arts program.
Councilmember Sandy Brown, who is running for re-election, said in a Santa Cruz Local candidate forum Monday that she did not support trimming the budget of the economic development department. She voted in favor of it Thursday.
Councilmember Martine Watkins, who is also running for re-election, raised her hand halfway when asked if she supported trimming the economic development department budget at the same forum Monday. She voted in favor of it Thursday.
The council cut the police department's budget by roughly $1.6 million, which included the elimination of 12 ranger positions. Those positions were replaced by five community service officers, who are also unarmed and non-sworn. That reorganization saves about $800,000.
The ranger program recently had shifted from the parks and recreation department to the police department. Job duties historically centered on habitat conservation and interpretive walks, Bernal said. In recent years, the job has shifted to public safety and human services duties in parks, such as responding to mental health calls and unsanctioned homeless camps. Park rangers sometimes don't have the skill set or training to handle those calls, Bernal said.
The community service officers will have expanded job duties in the parks, said Santa Cruz Police Chief Andy Mills. The restructuring is precursor to a new model in police response to mental health calls, in which mental health workers accompany rangers, "contacting people in a non law enforcement manner," Mills said. "This is a perfect vehicle to do that."
Other cuts to the police department included:
$80,000 in cuts to programs such as citizen and youth police academies and gang intervention programs
$114,000 in cuts to administrative staff support and hiring
$20,000 in cuts to off-site training for police officers
A $300,000 hiring freeze in police command rank personnel
Mills had proposed the elimination of victim's advocate Julie Schneider's job. The council voted unanimously to maintain her position. To save money, the council reduced Mills' proposed six community service officers to five.
During public comment in the online special meeting, a few callers urged the council to maintain the victim advocate role. One caller, whose sister-in-law was killed in 2007 in Santa Cruz, said her family endured a high-profile murder trial. Schneider attended every hearing and made sure the family knew they didn't have to navigate the process alone, the caller said.
City staff had also proposed an 8.5% cut, or $88,000, in funding to 35 nonprofit programs, such as Community Bridges' food distribution and youth services program Nueva Vista Community Resources, the youth program Food, What?!, and the Volunteer Center of Santa Cruz County's senior programs.
The council voted unanimously to keep that funding. Federal CARES Act money is expected in a few months to help backfill that cost. The motion was made by Councilmember Sandy Brown.
The city council meets again at 11:30 a.m. and 5:30 p.m. Tuesday. Agenda items include a zoning change to accommodate a proposed housing project at 101 Felix St. and the 2030 Parks Master Plan.
Editor's note: This story has been updated to correct the vote tally on the ranger program elimination.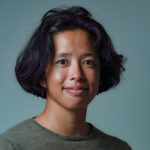 Kara Meyberg Guzman is the CEO and co-founder of Santa Cruz Local. ​Prior to Santa Cruz Local, she served as the Santa Cruz Sentinel's managing editor. She has a biology degree from Stanford University and lives in Santa Cruz.