Santa Cruz Local offers its Santa Cruz City Council meeting recaps free as a public service. We want everyone to know what happens in local government. It makes our community stronger.
Santa Cruz Local depends on memberships from people like you to make sure vital information can be available to all. Can we count on your help?
SANTA CRUZ >> The Santa Cruz City Council adopted a budget Thursday night that reflected major city revenue losses and multimillion-dollar deficits in the next two years from a potentially prolonged pandemic.
The council also grappled with the national "defund the police" movement as at least 30 callers who participated in public comment during the virtual meeting called for the city council to relocate the police budget to housing, mental health and homeless services.
"There is a significant increase in our deficits, at least double what we projected, that will require us to cut $12 (million) to $18 million over the next two years," said City Manager Martin Bernal.
The budget approved by the council is preliminary. City leaders plan to revise it as a clearer picture of the pandemic's impact on revenues in June and July. The council meets next in early August.
The figure increased from recent projections after the city enlisted an outside consulting agency that put city-specific data into economic models that predicted a bleak economic picture for the city of Santa Cruz.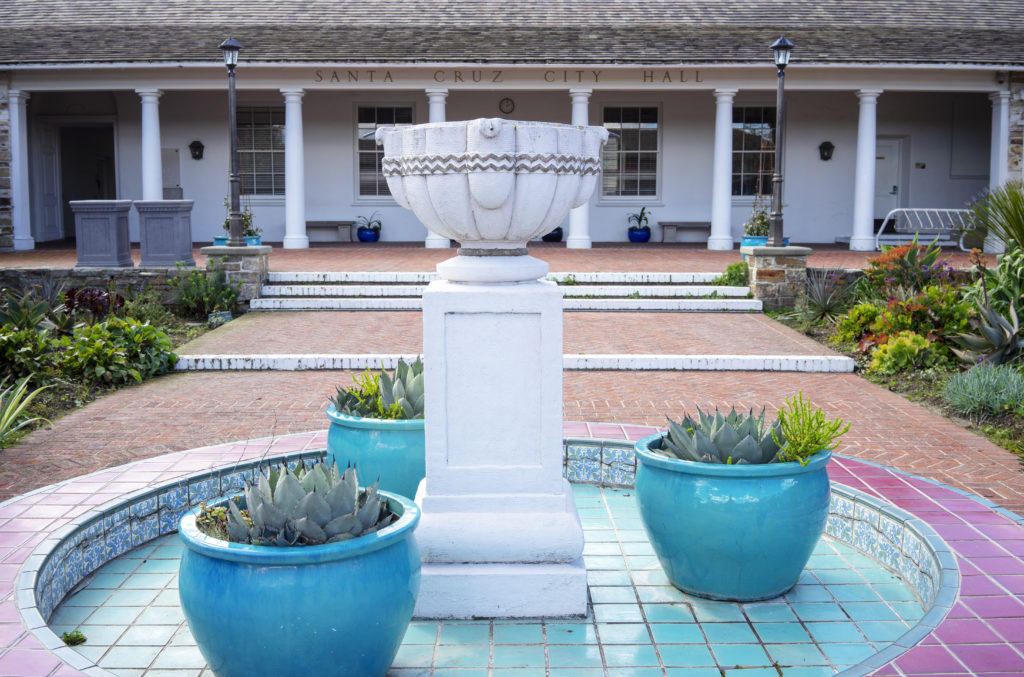 Economic snapshot
Unemployment in the city is at 12.7%. The number of single-family-home sales fell 38% in May compared with the May prior. The median home sales price also dropped 10% since the shelter-in-place policies started in March, according to data from Finance Manager Lupita Alamos.
Permits for commercial and residential construction, a major source of revenue from the city, fell by 26% in May compared with May prior. Hotel occupancy has declined sharply even as travel restrictions have been eased. The Transient Occupancy Tax — a fee assessed to hotels, motels and other overnight accommodations — is also a major revenue source. Twelve businesses in the downtown area closed permanently and others have lost business with online sales and curb pickup only, Bernal said.
The city's initial projections of a $10 million deficit in the next two years were based on projections for a swift recovery.
"The decreased revenues are a reflection of the longer timeframe of a prolonged pandemic," Bernal said.
Business recovery may be delayed if the pandemic response prompts more closures.
There were 153 active known COVID-19 cases in Santa Cruz County on Wednesday, according to the county health department. There were 19 COVID positive or COVID-suspected patients in Santa Cruz County hospitals Sunday — which matched the peak of 19 patients on April 12, according to the California Department of Public Health. Wednesday there were 10 such patients.
City budget woes
The city has frozen hiring and negotiated 10% salary reductions through furloughs with most of the city employee groups, city leaders said. The city has also encouraged early retirements and eliminated three full-time positions from the water department, one from public works and one in human resources.
More layoffs are likely unless there is another federal stimulus package for state and local governments.
"We are going to be choosing between using and protecting our reserves and will be facing some seriously unattractive choices, let's face it," said Councilmember Cynthia Mathews. "We can be creative and innovative, but this is a crisis unlike anything we have faced before."
Bernal revealed the city has yet to reach an agreement with the police department on furloughs. It eliminated three positions, including two administrative assistants and one evidence manager.
Demand for police cuts
Community members who called in to the meeting demanded steeper cuts to the police budget. Many said the pandemic-induced deficits presented an opportunity to repurpose law enforcement funds.
"We're amid a global pandemic and a civil rights revolution and this is a time when we need to be extremely discerning with our resources," said Haley Brown, a caller.
Many also said further cuts to the police budget would free up money for a more social service-oriented approach to the persistent problems of homeless and substance abuse in the community.
"We need to be protecting those in need rather than encouraging a punitive system," said one caller. Other callers accused the council of ignoring the calls to defund the police, saying members were ignoring the will of the residents.
The city set up a working group last Tuesday to explore community issues and policing, Mayor Justin Cummings said.
"The reason we set it up is because of systemic racism," Cummings said. "If we take money away from the police, I don't see how it changes the lives of Black and brown people in our community."
The council did not mention deep scrutiny of the police budget until after public comment.
Councilmember Sandy Brown included direction for the city working group to scrutinize the police budget and its programs to determine if there are opportunities to move funds to other programs. The city will also talk to the county to discuss non-police responses to 911 calls in certain instances.
"There is going to be a sustained call to reevaluate how we fund law enforcement," Sandy Brown said. "We need to take it seriously."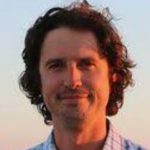 Matthew Renda is a freelance writer who has garnered multiple awards for his reporting. His work has appeared in the Santa Cruz Sentinel, the Mercury News, CNET, CBS News, The Atlantic and Outside Magazine. He lives in Watsonville with his wife, Jessica, and their two children.