Santa Cruz Local offers its Santa Cruz City Council meeting recaps free as a public service. But our journalism takes time and money to produce.
Santa Cruz Local depends on memberships from people like you to make sure vital information can be available to all. Can we count on your help?
SANTA CRUZ >> The CZU Lightning Complex Fire's threat to water quality in Santa Cruz came into sharper focus Tuesday as a Cal Fire emergency watershed response team neared completion of a damage study.
The most pressing risk is debris that could clog the San Lorenzo River near River Street and Highway 1 where water enters the city's system, said Santa Cruz Water Director Rosemary Menard. The San Lorenzo River is the city's largest water source. It represents about 45% of the water supply.
"We are concerned about what will happen when the rains come," Menard said.
Menard gave an update to the Santa Cruz City Council on Tuesday and spoke in a phone interview afterward.
Soil burned by wildfire is less able to absorb water, so rains are likely to wash debris and pollutants into streams and rivers, Menard said. A Cal Fire watershed emergency response team is surveying the damage and will produce maps showing areas most likely at risk for debris flow. Menard said she expects the team to give recommendations soon.
In other communities, solutions to address debris flow after a wildfire have involved temporary, quickly-constructed dams made of plastic and wood. They are placed in areas that feed into streams, and allow water to flow through but not debris. Other approaches include the placement of long tubes of hay in streams to slow and help filter water.
---
This U.S. Geological Survey video shows footage from an automated rain-triggered camera, showing debris flow in Orange County in July 2015, following the 2014 Silverado Fire.
---
Initial findings from a UC Santa Cruz team — of which Mayor Justin Cummings played a part — showed that areas on the North Coast burned more severely than areas in the San Lorenzo Valley. The findings were based on satellite data, Menard said. She told the council Tuesday that it may mean North Coast watersheds are more at risk for debris flow.
About 15% of the city's water in recent years has come from North Coast sources.
The water department has increased its quality monitoring in frequency and in the types of pollutants screened. Benzene, a key pollutant found when plastic pipes melt, is on the screening list. The fire melted more than 7 miles of plastic pipeline in the Boulder Creek area, placing that area's water quality at risk. The pipe served the San Lorenzo Valley Water District.
Menard said, "We're paying attention" and, "We're continuously monitoring." She added, "We have the option of diverting water away from the system in the event that it's contaminated. We have a very robust program of monitoring, so in the event that we have a situation, we're going to know it and it's not going to be a huge surprise."
Price gouging at hotels
There have been reports of price gouging at hotels — charging more than the normal rate to wildfire evacuees.
Tuesday, the city council voted 4-3 to take action at its Sept. 22 meeting to offer protection against price gouging following the wildfire. Vice Mayor Donna Meyers and Councilmembers Cynthia Mathews, Martine Watkins and Renee Golder voted for the motion. Mayor Justin Cummings and Councilmembers Sandy Brown and Katherine Beiers voted against.
Cummings had initially proposed an emergency law that would make it illegal to sell or rent any of the following for more than 10% above the price charged prior to the wildfire emergency:
Hotel rooms, vacation rental or any other residential unit
Food, goods or services related to the emergency such as housing, transportation, freight or gasoline
Repairs or construction services
Cummings, Brown and Beiers supported the emergency law that would have taken effect immediately. But they were voted down by Meyers, Mathews, Watkins and Golder. Those four wanted to let the county board of supervisors take the lead and pass the first local legislation on price gouging. The Santa Cruz County Board of Supervisors is expected to take up the issue at its Sept. 15 meeting, Cummings said.
State law protects against price gouging for hotels, residential units, food and emergency-related goods and services for 30 days after an emergency is declared. State law protects against price gouging for repair and cleanup services for 180 days. City Attorney Tony Condotti said that state law would protect against price gouging until the council's Sept. 22 meeting, since the council declared a local emergency Aug. 25.
County officials have previously said to report price gouging to the District Attorney's Office at 831-454-2400.
Separately, the council was scheduled to consider the Parks Master Plan 2030, which guides policies and improvements to city parks and open spaces. The council did not discuss the plan Tuesday. A decision is delayed to a future meeting.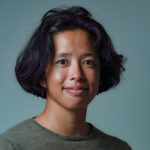 Kara Meyberg Guzman is the CEO and co-founder of Santa Cruz Local. ​Prior to Santa Cruz Local, she served as the Santa Cruz Sentinel's managing editor. She has a biology degree from Stanford University and lives in Santa Cruz.