Santa Cruz Local offers its wildfire-related work free as a public service. But our journalism takes time and money to produce.
Santa Cruz Local depends on memberships from people like you to make sure vital information can be available to all. Can we count on your help?
SANTA CRUZ >> As areas of Ben Lomond reopened Sunday and areas of Felton and Davenport on Saturday, a Cal Fire official urged returning evacuees to "be vigilant" as the county heads into what is normally considered the start of the wildfire season.
Hotter, drier weather is expected later this week, with highs in the 90s forecasted Thursday in San Lorenzo Valley, according to the National Weather Service. Cal Fire crews are preparing for more calls for service due to smoke.
"For those that are in the affected fire areas, we do have weather coming in this next week. So just be ready to go," said Cal Fire San Mateo-Santa Cruz Unit Chief Ian Larkin at a news conference Sunday evening. "As we said, make sure you've got your things in order, your bags packed just in the event that we do have either a flare-up on this or a new event occur somewhere in the area or within the unit. So I just want to make sure everybody's vigilant on that and listen to the reports."
Larkin advised residents to sign up for reverse 911 calls through CodeRED to get emergency alerts.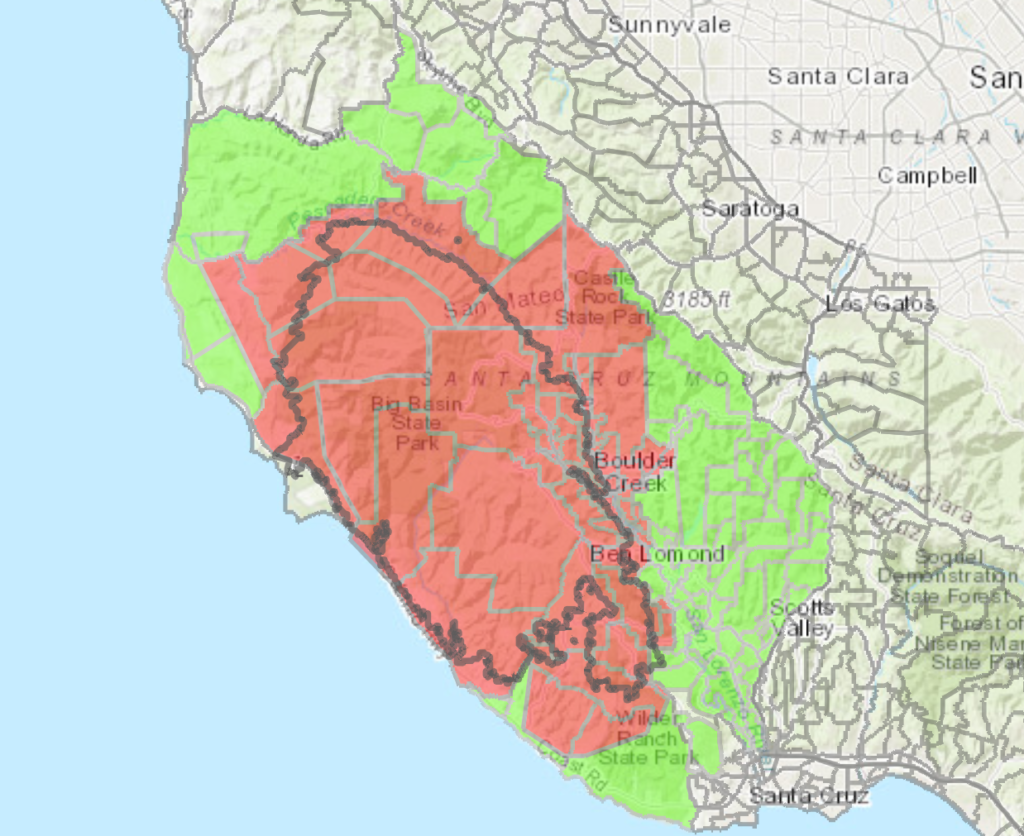 Sunday, the CZU Lightning Complex Fire had burned 132 square miles in the area of the North Coast and San Lorenzo Valley, with 37% containment, Cal Fire officials said.
At least 1,281 structures have been destroyed, of which 1,261 are in Santa Cruz County, including 811 single-family homes, Cal Fire officials said.
More than 2,100 firefighting personnel were on the fire lines Sunday, said Jonathan Cox, deputy chief for Cal Fire's San Mateo-Santa Cruz Unit.
On Bonny Doon: "We still have a lot of work to do," said Cal Fire operations chief Mark Brunton. "The utility companies are in there aggressively getting their infrastructure put back in place. Our road groups are going in clearing the roads. We still have that problem — and we will have the problem — of the fire-weakened trees coming down and causing a safety concern not only to our personnel, but potential public that may be in those areas. And that again, that's why we have those areas still evacuated because it is still very dangerous there, along with the ash pits from the fire that's been burning for over the period of the past week and a half or so."
Sunday evening, about 60 officers and deputies are scheduled to patrol the evacuated and surrounding areas, said Santa Cruz County Sheriff's Office spokeswoman Ashley Keehn.
Sunday, about 300 members of the California National Guard joined firefighting crews, said Cal Fire incident commander Billy See. They are scheduled to remain with the crews for three weeks.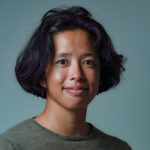 Kara Meyberg Guzman is the CEO and co-founder of Santa Cruz Local. ​Prior to Santa Cruz Local, she served as the Santa Cruz Sentinel's managing editor. She has a biology degree from Stanford University and lives in Santa Cruz.