Santa Cruz Local offers its wildfire-related work free as a public service. But our journalism takes time and money to produce.
Santa Cruz Local depends on memberships from people like you to make sure vital information can be available to all. Can we count on your help?
SCOTTS VALLEY >> Firefighters further contained the CZU Lightning Complex Fire on Saturday night from 5% to 8%, beating back flames and providing protection to the core of San Lorenzo Valley communities in Boulder Creek, Ben Lomond and Felton.
At nearly 111 square miles as of Sunday morning, the blaze is the third largest burning in the state, according to Cal Fire. It grew from about 105 square miles Saturday evening, Cal Fire reported. 
Sunday, authorities said a fire victim was discovered dead near Last Chance Road in Davenport. The fatality is the first reported in the blaze. No more details were immediately available Sunday evening.
Firefighting updates
Through walls of heat and smoke, firefighters have held flames back and protected hundreds of homes from San Lorenzo Valley areas near Highway 9. Mark Brunton, a Cal Fire operations chief, said fire crews have held back fire from "probably the top quarter" of Alba Road for days to keep it from entering Ben Lomond's center.
"They have been working tirelessly, yesterday and through the night to protect that community," Brunton said of Ben Lomond on Sunday morning. "The community of Felton is sitting very well, the fire hasn't made any progressions."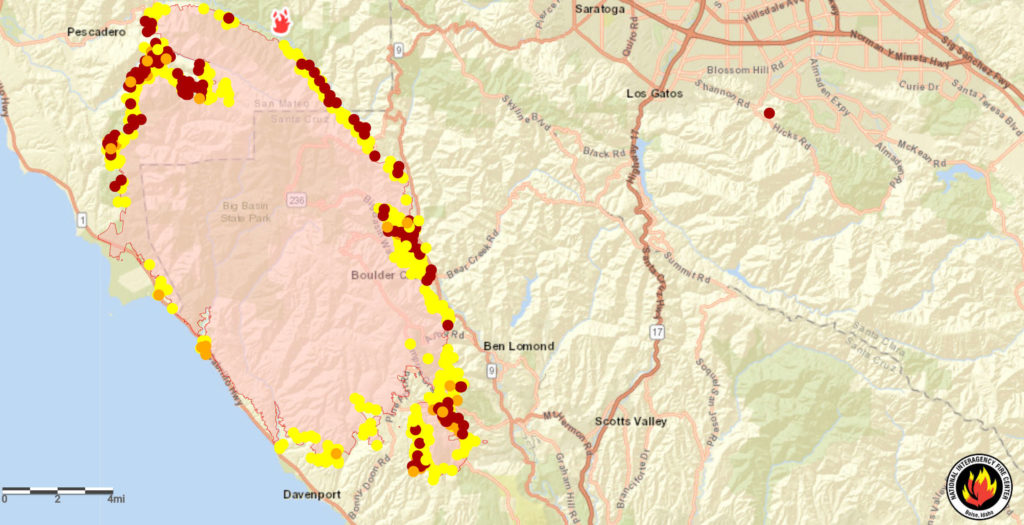 Three frequently updated fire and evacuation maps are on Santa Cruz Local's Wildfire Resources page.
The city of Santa Cruz gained more protection in recent days. Bulldozer crews cleared vegetation for fire breaks near Wilder Ranch State Park and UC Santa Cruz. The break's rough boundary starts at Highway 1 near the coast through Wilder Ranch State Park to Twin Gates above UC Santa Cruz to Highway 9. Secondary fire breaks are being constructed.
The break "takes one of the potential issues off the board about the fire running hard to the south and getting into the city," said Cal Fire Deputy Chief Jonathan Cox in a Santa Cruz Local interview Sunday. "Large wind events can make fire activity jump fire lines. However, it gives us much higher confidence that we can stop the fire in the southerly direction than if we didn't have that in place," Cox said.
A wind switch from northwest to southerly on Saturday afternoon improved air quality in Santa Cruz and helped firefighters to an extent. Air quality remained "unhealthy" on the Westside on Sunday, according to the Monterey Bay Air Resources District.
Unlike 77,000 people who have been evacuated from the North Coast and west of Highway 9, city of Santa Cruz residents are not under evacuation orders.
Davenport's core remains intact and protected by Bureau of Land Management firefighters. "The fire is up in the Agua Puerca watershed and still moving slowly," said Santa Cruz County Supervisor Ryan Coonerty, who spoke to a fire crew leader in the area this weekend.
Damage
Many evacuees are hungry for information on damage to their homes. Cal Fire and the counties of Santa Cruz and San Mateo are compiling Geographic Information System maps of damage and destroyed homes.
Cal Fire teams are going from address to address in places such as Bonny Doon and around Highway 236 north of Boulder Creek to check ground damage against satellite maps. Parcel maps are off by up to 300 feet in some areas so the process has taken time, authorities said. Authorities have not yet said how or when information will be given to residents. Cox has said repeatedly that authorities want to be certain about destruction before they make it public.
The counties, not Cal Fire, are in charge of distributing house damage information to residents. Cal Fire has said it may take weeks to allow residents back to damaged evacuation areas because of safety and other concerns.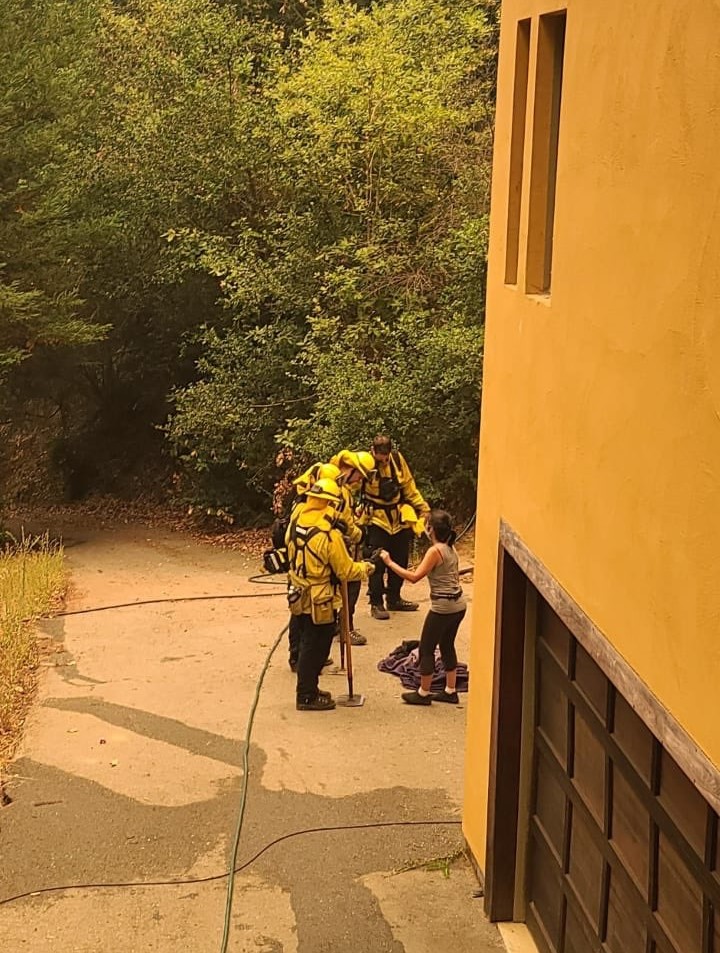 Electrical storm forecast
A 20% to 30% chance of thunderstorms remained for Sunday evening through Monday, according to the National Weather Service.
If new fires are sparked by lightning, dousing those fires will become the priority of air tanker pilots who drop fire retardant, Cal Fire said.
"They'll be immediately sent to those new fires," Cox said Sunday. Leaders know "what resources they will send to new (fire) starts from this incident to keep those from getting into big issues.
"Our big fear right now is that this lightning produces additional fires, right? The good news about lightning fires is that if you can get to them quickly, you can keep them small," Cox said. "As we saw, a lot of these 22 fires that we're dealing with, access was the issue. How do you get in the middle of this area and start to take action and get equipment? So we do have our local government resources throughout the county to respond to new fires. We also have the aircraft."
What it's like driving through a wildfire at night #CZULightingComplex pic.twitter.com/LdkZBBp1Eb

— CAL FIRE CZU (@CALFIRECZU) August 23, 2020
Do not visit Santa Cruz, North Coast, San Lorenzo Valley
Santa Cruz County officials asked visitors to stay away from the county until Sept. 1. Local evacuees need hotel rooms and other services.
The North Coast from Santa Cruz to the San Mateo County border is off limits and dangerous. Trees have been burning for days and branches on fire have landed on at least one sheriff's deputy vehicle, said Santa Cruz County sheriff's Chief Deputy Chris Clark. Another burning branch landed in front of a vehicle driven by Ian Larkin, unit chief of Cal Fire's San Mateo-Santa Cruz area.
"Please, please, please leave the evacuated area and do not be riding around or driving around in the evacuated area," Clark said Sunday morning.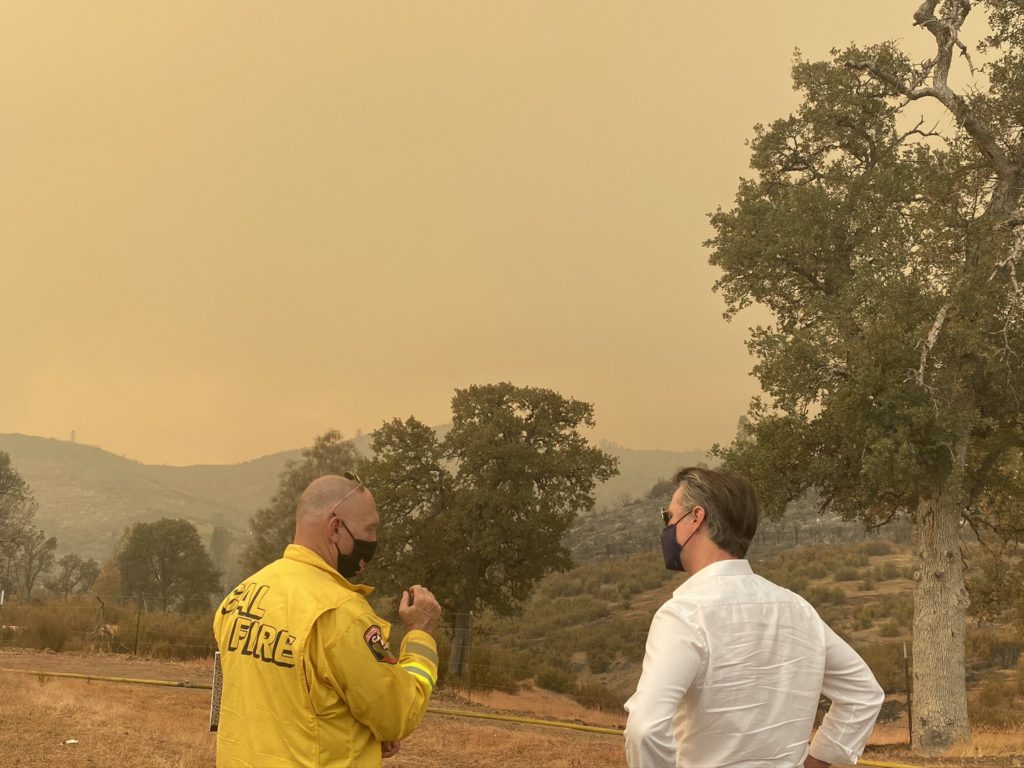 Relief
With a visit to the fire zone from Gov. Gavin Newsom in a Cal Fire helicopter Saturday and 1,349 firefighters battling the blaze Sunday, more money and resources are coming but not necessarily more state firefighters. Sunday evening, Cal Fire said more than 1,500 firefighters were assigned to the blaze and the National Guard sent firefighters to respond to wildfires throughout the state.
Saturday, the president signed a major disaster declaration for seven California counties including Santa Cruz, that unlocks money and help from the Federal Emergency Management Agency. Programs within it can provide temporary and permanent housing, crisis counseling, disaster unemployment assistance and other help. Register at DisasterAssistance.gov
U.S. Rep. Anna Eshoo, D-Palo Alto, helped secure the federal help. Her district covers Santa Cruz County's wildfire area. "California's resources are stretched thin due to the large number of fires burning throughout the state. In response, I've spent every day working the phones to call for the deployment of federal resources from the National Guard Bureau, the Department of Defense, and the Bureau of Land Management to help state and local officials contain the fires," Eshoo wrote in a statement. Eshoo also said she wants the Federal Communications Commission to protect communications infrastructure including cellular and internet service.
Santa Cruz County Supervisors Bruce McPherson and Ryan Coonerty are working with the county's planning department to "develop a plan and process for rebuilding lost homes," Coonerty said. "My goal and objective will be to streamline and expedite all permitting for those who are rebuilding lost homes." McPherson's district covers San Lorenzo Valley and Coonerty's covers the North Coast.
In July, the governor's office pledged to hire 858 more Cal Firefighters and six California Conservation Corps crews as part of $85.6 million for permanent positions. The state is trying to develop and install more wildfire detection cameras statewide.
Law enforcement
Santa Cruz County sheriff's deputies commanded 94 law enforcement agencies from agencies across the state to look for suspected looters, find missing people and check on residents Saturday, authorities said. 
A wallet was stolen out of a fire commander's vehicle Saturday and his bank account was drained, said Clark, the sheriff's office chief deputy. 
Clark said evacuees should expect scam calls now from people posing as Pacific Gas & Electric Co., tax collectors and law enforcement with bogus warrants. "If you get a call from any sort of official source," Clark said, "question the validity of those calls." Then hang up and call the agency directly to verify it.
---
Visit Santa Cruz Local's Wildfire Resources page for:
Evacuation, fire and other maps
Where to shelter and who to call
How to prepare for evacuation
What to pack in your "go bag"
Help for animal evacuation
How to help and donate
How to check if your loved ones are safe and well
Road closures and traffic advisories
Local air quality and forecast
---
Editor's Note: This story was updated Sunday evening to include the number of firefighters on the blaze and a death.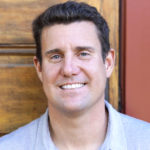 Stephen Baxter is a co-founder and editor of Santa Cruz Local. He covers Santa Cruz County government.