Santa Cruz Local offers its coronavirus-related work free as a public service. We depend on memberships from people like you to make sure vital information can be available to all. Can we count on your help?
SANTA CRUZ >> Public and private schools in Santa Cruz County will start the academic year with online-only education due to the county's recent uptick of confirmed COVID-19 cases, county office of education leaders said. With three weeks until classes start, details on that approach are unclear in some school districts.
The county office of education's decision to delay school reopenings followed Gov. Gavin Newsom's release Friday of new state guidelines for schools. Counties that have been flagged by the state public health department for increased COVID cases or hospitalizations cannot reopen schools for at least two weeks. 
Santa Cruz County Health Officer Dr. Gail Newel said in an interview Monday that the county will be flagged by July 27. The state's system has a one-week lag, and the county has exceeded the state's threshold for case increases, Newel said.
County health officers can grant waivers to re-open elementary schools. Superintendents would have to apply, in consultation with staff, parents and community-based organizations, according to a statement from the governor's office.
"The virus will be with us for a year or more, and school districts must provide meaningful instruction in the midst of this pandemic," Newsom said in a statement.
State mandates Friday also included:
Students in grades 3-12 must wear masks at school.
People who enter schools must be screened for health.
School staff should be COVID tested periodically based on local trends and test capacity.
The state will provide resources for COVID contact tracing in schools.
Santa Cruz City Schools
Some districts, such as Santa Cruz City Schools, had planned for a "high restrictions" scenario for elementary students in which most students would receive online-only instruction. Some students, such as those with special needs, would be invited for some in-person small-group instruction.
Santa Cruz City Schools Superintendent Kris Munro said Tuesday morning that she did not yet know if state rules allow small groups on campus.
"We're still clarifying the details with the state health department. There was a meeting of all the county superintendents [Monday] and we still have many questions," Munro said.
Hundreds of parents attended four webinars Monday hosted by Santa Cruz City Schools about the reopening. The Santa Cruz City Schools Board of Trustees will have a special meeting at 5:30 p.m. Wednesday on Zoom to hear from the public and discuss updates to the district's reopening plan.
Live Oak schools
Live Oak School District spokeswoman Stacey Kyle said Tuesday that no small groups will be allowed on campus when classes resume Aug. 12. Kyle added that rules could change.
Kyle served on a district reopening committee. She said online instruction in Live Oak schools this fall will be different than the spring. Instead of a mix of various online platforms, the program has been standardized. A survey will be sent to parents in the coming weeks to ask what families need to succeed with online learning.
"We really do need parents to be partners. We know it's really hard. We know it's going to be a challenge, so we want to hear from them," Kyle said.
Scotts Valley schools
Scotts Valley Unified School District Superintendent Tanya Krause said in a special meeting of the board of trustees Tuesday night that she's still waiting to hear if rules allow the district to offer in-person small group or one-on-one instruction.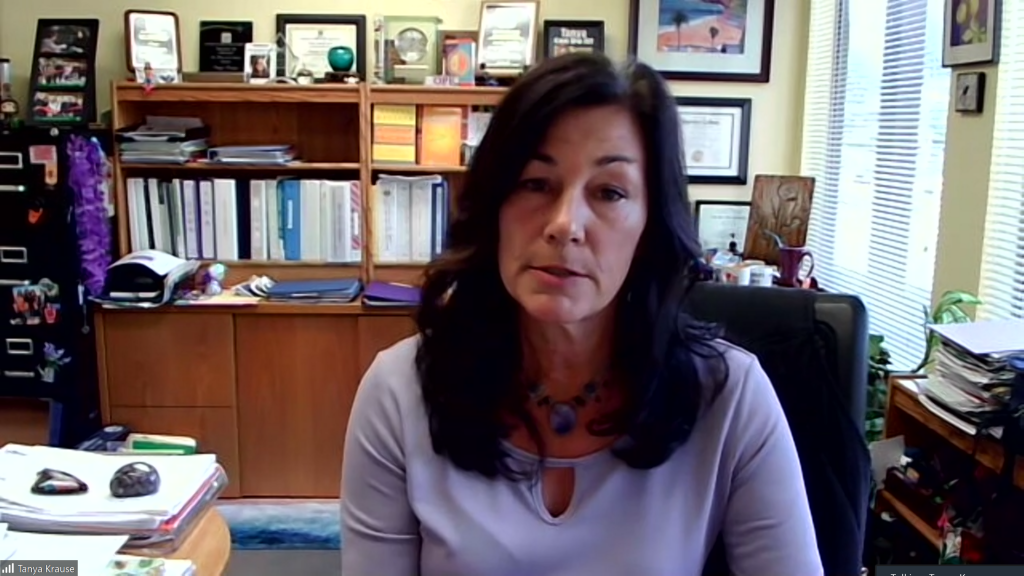 Krause said she's also working with the teachers union to set a predictable path for reopening. It would be difficult to open schools for two weeks, then close again if the rate of new COVID cases increases, she said.
State education budget cuts are not as deep as what was proposed in May, so the Scotts Valley school district can avoid staff cuts this month, Krause said. The district may be forced to cut staff if only online instruction is allowed for an extended time, she said.
"However, knowing that our goal is to return to some type of a hybrid [online and in-person] schedule, we would need some of those personnel. So, we're kind of stuck holding the bag with employees that can't provide service that we need to pay for in anticipation of the hope that we can open our schools back up," Krause said. "With that, there's also been a lot of requirements around safety and ventilation and social distancing. And so we've expended a fair amount of money out of our budget to try and upgrade our facilities to meet those requirements."
Scotts Valley's school board voted unanimously Tuesday to pursue a $49 million bond measure on the November ballot. It would pay for school facilities upgrades. The project list is not final, but staff identified needs such as a $2.1 million heating, ventilation and air conditioning system for Scotts Valley High and a combined estimate of $3.8 million in playground improvements for Brook Knoll and Vine Hill elementary schools.
The board had discussed the bond measure before the COVID-19 pandemic. The priority for the proposed bond money would be "safety and COVID-related needs," Krause said.
A $49 million bond would mean a property tax of $32 per $100,000 of assessed value. The resolution approved Tuesday allows the board to issue the bond in chunks, so that the property tax initially may be lower than that amount.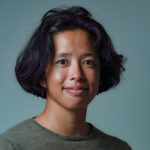 Kara Meyberg Guzman is the CEO and co-founder of Santa Cruz Local. ​Prior to Santa Cruz Local, she served as the Santa Cruz Sentinel's managing editor. She has a biology degree from Stanford University and lives in Santa Cruz.