Santa Cruz Local offers its coronavirus-related work free as a public service. We want everyone to be informed about the virus.
Santa Cruz Local depends on memberships from people like you to make sure vital information can be available to all. Can we count on your help?
WATSONVILLE >> COVID-19 has harmed Latinos in Santa Cruz County at a higher rate than other groups in recent months. Lost jobs, unstable housing and food insecurity also have wreaked havoc on Latino immigrant communities, according to service groups. 
Latinos account for 51% of the county's cases, yet make up about one-third of the county's population, according to county data. Watsonville residents account for about 20% of the county's population, yet residents there make up more than 50% of the county's COVID cases.
Tuesday, staff of the Watsonville-based nonprofit Community Action Board led an online town hall meeting about the virus, the local health response and business closures. The event was held in Spanish with live translation in English and Mixteco. About 140 people attended — mostly from immigrant families, according to a show of hands. Speakers included Santa Cruz County Health Officer Dr. Gail Newel and Dr. Flavio Cornejo, who works at the Watsonville-based clinic Salud Para la Gente.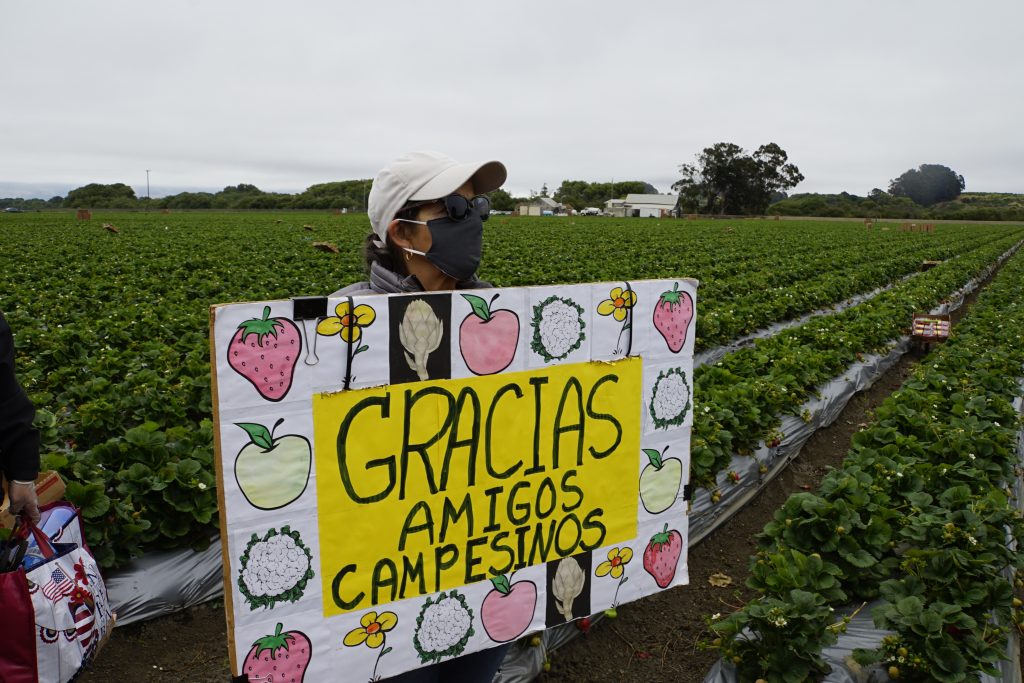 Farmworkers account for 46 of the county's 600 cumulative known cases and represent the largest number of cases by profession, according to county data. Health care workers and first responders are the next two groups.
Some immigrants' work has disintegrated during the pandemic in the county. Community Action Board's Day Worker Center in Live Oak connects about 400 day laborers with jobs each year. The center's typical 80 to 150 job matches each week declined to almost zero matches when the pandemic hit, according to staff. Many of the workers are Latino.
The program shifted from job matches to food distribution and rent assistance. Staff are training day workers by phone how to use Zoom so they can access job training and English literacy education, said Maria Rodriguez, an employment program director for the Day Worker Center.
Rodriguez said her program needs more job matches to offer day workers, such as gardening, cleaning and outdoor tasks. Employers and workers are screened for COVID risk, she said.
For Paulina Moreno, a need in the Latino community is information about the virus in indigenous Mexican languages such as Mixteco or Triqui. Moreno is a program director at Community Action Board and helped lead Tuesday's meeting. She gets resources to families who live in the country illegally.
"For me, that's been one of the biggest challenges, and one of the biggest highlights, that I think we need to do better is incorporate communities that are traditionally left out, which is even more the indigenous non-Spanish-speaking communities," Moreno said in a Santa Cruz Local interview last month.
Local numbers follow a statewide trend. In California, Latinos account for about 55% of cases, though Latinos make up about 39% of the state's population. About 44% of the state's 6,924 COVID deaths have been among Latinos.
Moreno said many of her clients live in households with multiple families. Since the pandemic, she said new needs have risen for mental health care and well-being.
"Now it's people actually verbalizing it," Moreno said. "We don't know what to do, you know? We don't know how to help our children in this distance-learning world. We do not know how to read, like to be able to help our kids. And so these — this pandemic — I think it's not things that we weren't aware of, but really heightened it to a whole new level. It's continuously reminding us that we need to do better."
Dozens of food bank recipients told Santa Cruz Local in recent weeks that rent assistance was their biggest need. Nearly all were Latino.
COVID-19 case uptick
Santa Cruz County's cases have increased at a faster rate in recent weeks. Monday, the county had 600 confirmed COVID cases since March. A week prior, it had 496 cases. Currently, the county has 286 known active cases.
Many of the recent cases have been among Latinos and South County residents. Newel said in a Santa Cruz Local interview Friday that investigations as to how those people were infected are still ongoing, and case clusters in workplaces and skilled nursing facilities were factors. But most of the recent spread is due to gatherings with friends or families, Newel said.
Tuesday at the online meeting, Newel urged participants to pick up the phone if their caller ID displays "CA COVID." That's a public health nurse trying to warn them that they may have been exposed to the virus. She said that information shared in the call is kept private and not shared with law enforcement or any other branch of government outside of public health.
Newel said that the county health department recently hired 40 new positions to help with contact tracing. County leaders have also contracted with Salud Para La Gente to do much of the contact tracing work in South County, she said.
Monday, Gov. Gavin Newsom issued statewide orders to close bars, indoor dining, wineries, tasting rooms, movie theaters, bowling alleys and museums.
Newel said that she expects Santa Cruz County to join a state watch list this month, as cases increase. Counties on the state watch list for three consecutive days must close the following unless modified for outdoor operation or pickup: gyms, worship services, protests, offices for non-essential sectors, hair salons, tattoo parlors and malls, according to Newsom's order.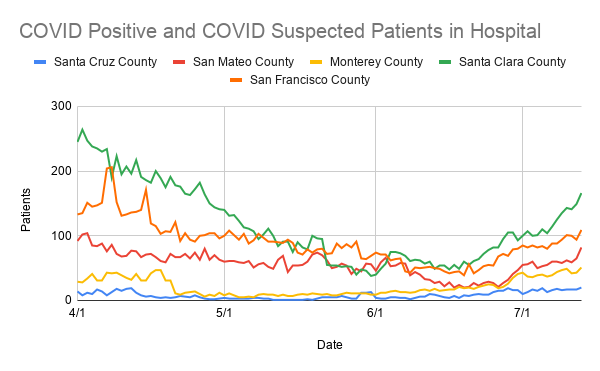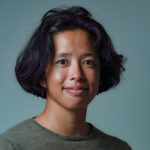 Kara Meyberg Guzman is the CEO and co-founder of Santa Cruz Local. ​Prior to Santa Cruz Local, she served as the Santa Cruz Sentinel's managing editor. She has a biology degree from Stanford University and lives in Santa Cruz.