Santa Cruz Local offers its coronavirus-related work free as a public service.
Santa Cruz Local depends on memberships from people like you to make sure vital information can be available to all. Can we count on your help?
SANTA CRUZ >> Prompted by a rise in COVID-19 cases, a state order could come later this month to shut bars, museums, bowling alleys and indoor dining in Santa Cruz County, the county health officer said Friday.
"I anticipate that we will be joining most of the rest of California as a monitored county in about two to three weeks, and that the state health officer will then issue orders that will close us down in the same way that other counties have been closed down," County Health Officer Dr. Gail Newel said in a Santa Cruz Local interview.
Friday, 29 of the state's 58 counties ⁠— including neighboring Monterey County ⁠— were on a state watch list due to increased hospitalizations or disease spread.
Thursday, Santa Cruz County had 537 confirmed cases. A week prior it had 434 cases. Those tallies don't include a backlog of cases that have not yet been tallied, Newel said.
The majority of cases in the past three weeks have been among Latinos and South County residents. Those groups have been disproportionately affected, according to county data. Many of the recent cases have been among people aged 18 to 34.
Investigations as to how those cases spread are ongoing, Newel said.
"What I do know is we have a few clusters in workplaces — nothing big ⁠— a couple of clusters in skilled nursing facilities. But mostly it's still the same kind of gatherings across household units. So, people not sticking to their household unit and gathering with friends or families," Newel said.
Newel said containing spread in the skilled nursing facilities is a top priority and her team is "still working on those."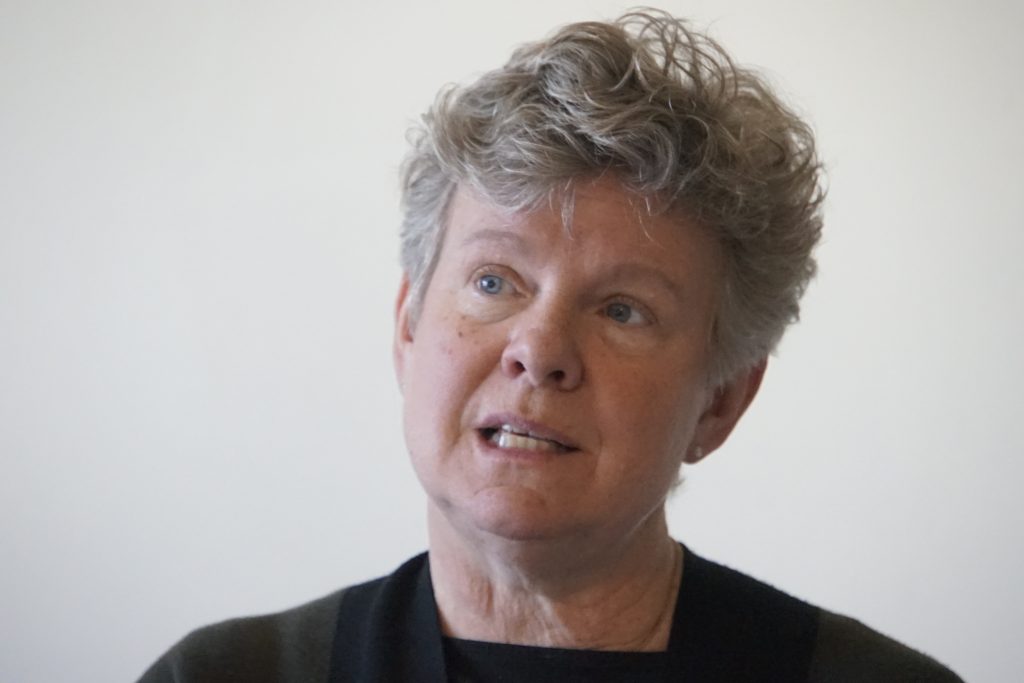 Newel said the break room is where transmission happens most often in workplaces.
"Or if staff members are going outside on their breaks and hanging out together without face coverings, you know, to share a smoke or to share a meal or if they carpool together to or from work. Those are the weak links," Newel said.
Thursday, Santa Cruz County hospitals reported 16 COVID-positive or COVID-suspected patients. There were 18 intensive care beds available, according to a state dashboard. Across the region, hospitalizations have increased this week, according to state data and Santa Cruz Local reporting.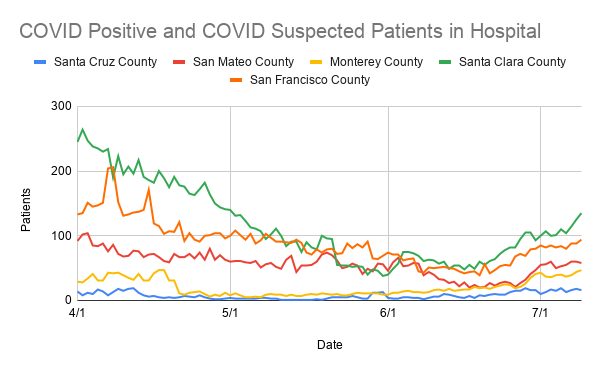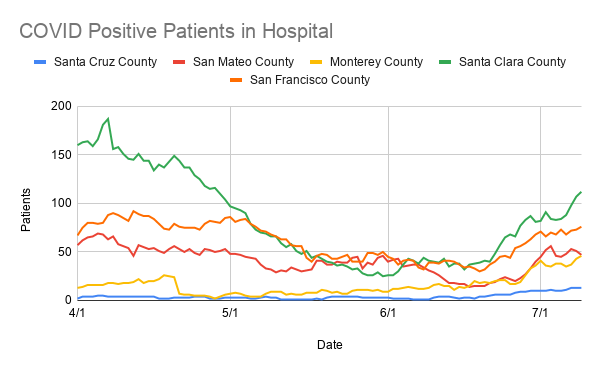 Santa Clara County also reported a rise in COVID hospitalizations. The numbers dipped in recent months then rose this week to numbers similar to late April, according to state data.
Test availability has become a problem. The public, state-sponsored Ramsay Park test center in Watsonville has reduced capacity in recent weeks.
"The testing turnaround time has gotten so long. So the state asked for fewer tests to be done. So it's getting harder and harder to get a test right now," Newel said.
Contact tracing is also an issue. Newel said the county has "lots" of contact tracers trained and ready, but they await "better functionality" of the state's software program to track investigations.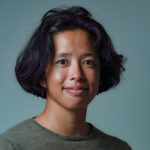 Kara Meyberg Guzman is the CEO and co-founder of Santa Cruz Local. ​Prior to Santa Cruz Local, she served as the Santa Cruz Sentinel's managing editor. She has a biology degree from Stanford University and lives in Santa Cruz.