Dr. Catherine Sonquist Forest answers frequently-asked questions on COVID-19. How long do we have to wait for a vaccine and treatment? Can I get an antibody test and what does that mean? Can people without COVID symptoms spread the disease? Does social distancing and wearing masks work? Sonquist Forest is a Santa Cruz County resident and a medical professor at Natividad Hospital in Salinas.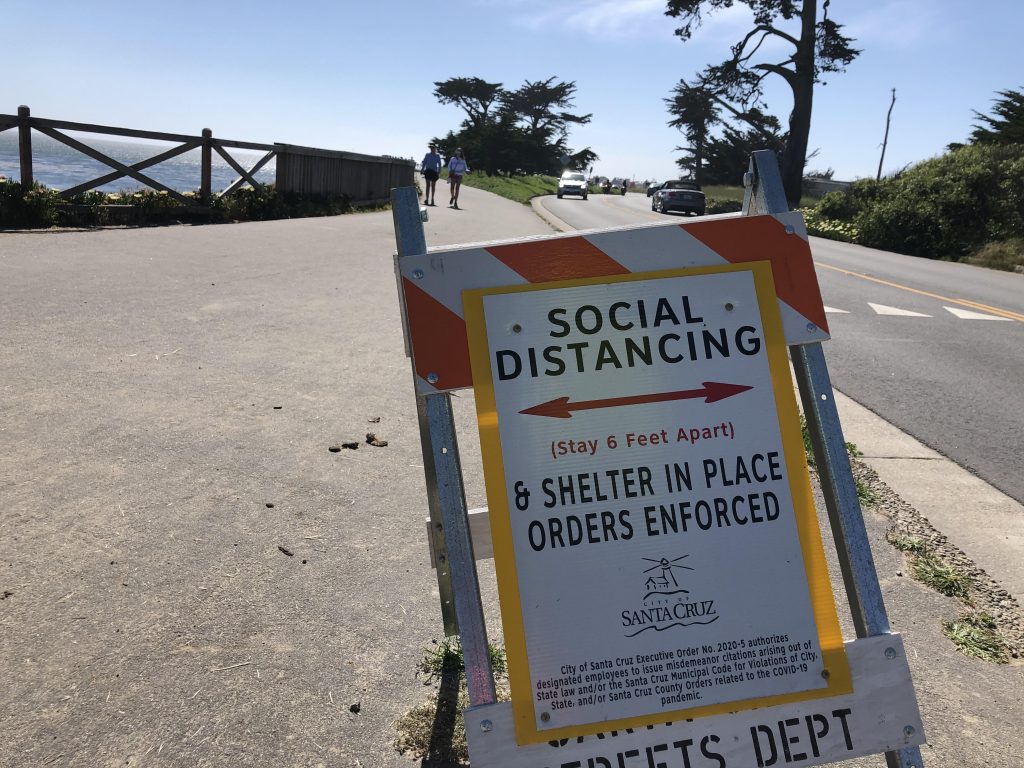 TRANSCRIPT
Transcripts are usually only available to Santa Cruz Local members. We offer coronavirus-related transcripts free as a public service. If you find our work valuable, we invite you to become a member today.
Kara Meyberg Guzman: I'm Kara Meyberg Guzman.
This is Santa Cruz Local. 
[MUSIC FADE OUT]
Today's top headline is that Santa Cruz County is making progress in the fight against COVID-19. Hospitalizations in the county remain relatively low, compared to other counties.
So on Thursday, the county health officer released new rules about what can and can't be open.
Childcare, summer day camps and similar facilities can open, with certain rules. Medical clinics can also open for preventative care, like mammograms and vaccinations.
Beaches, on the other hand, will be closed every day from 11 a.m. to 5 p.m.
You can read our full story about the new rules on our website, santacruzlocal dot org. We'll link to it in our show notes. We'll release a separate episode about the rules, and some context, this weekend. 
This episode is about some frequently asked questions. We've been asking you for your questions about COVID and what information you need. We've been answering your questions in our podcast, our newsletter, on our website and also in our recent town hall.
Today you'll hear from a new voice, Dr. Catherine Sonquist Forest. She spoke at a telephone town hall Thursday hosted by state Senator Bill Monning.
Dr. Sonquist Forest is a UCSF associate professor at Natividad Hospital in Salinas. She's also a founder of Project PPE for Central Coast. That group brings together businesses and volunteers to make masks and face shields. 
Here's a five-minute clip of Dr. Sonquist Forest kicking off the town hall. She answers common questions about COVID that she hears from patients. 
We thought it was worth sharing with you. They're similar to some questions you've sent us.
DR. CATHERINE SONQUIST FOREST: So one of the first questions that comes to my to to, to me is what is the timing for a vaccine? People keep saying that we wanted to shelter in place for two things: a vaccine and also for treatment, for, for COVID-19. 

And the answer is that a vaccine is not in the near future. We probably, if we see it, we'll see it in 2021, or 2022. But it's a ways away. So as we see some of the efforts coming, we're not within probably a year or 18 months or two years away. 

And the reason is, because in order to make a vaccine, we have to make sure that it works and that it's safe. And that means in the US, 300 million doses, and that's injecting it into that many arms and to make sure that it's safe, and that it works. And hopefully that this will happen, but I just wanted to put that out there that the vaccine is a ways away for us. 

The second one is what's the timing for a treatment, even for one that's 50% effective. From my perspective, as someone over 60, even when that limits the, reduces the mortality by 50%, we're still looking at a fairly high mortality rate. 

So hopefully, we'll develop some treatments that work, but really our strategy needs to be prevention. It really needs to be prevention until we get herd immunity through vaccine or very, very effective treatments and those are also a ways away. 

A truly great drug would alter some decisions but may not be as dramatic as we'd hoped. 

And those trials, you'll see them in the news. Some of them have better outcomes than others. But they're, it's very quick to get to news. And the trials themselves are not necessarily as, as excellent as we would like. 

The third question that keeps coming up for, in the news, is are antibodies fully protective? Can I get an antibody test? And what does it mean? 

And right now, we don't actually know what an antibody test is going to do for us. We can't use it clinically. So until we have better data on whether or not antibodies are fully protective, we can't use them. 

So that answer to that question is still being developed. And my answer to that question is, hopefully they will be protective. And a vaccine will be fully protective for those of us who get a vaccine and also infection will be protected, but we don't know the answer to that yet. 

A fourth question I get is, how likely are asymptomatic people with SARS-CoV-2, which is the name of the virus. The name of the disease is COVID-19, sort of like HIV and HIV disease or AIDS. 

So how likely are asymptomatic people likely to spread the infection? We know that they're very likely to spread the infection. In fact, we know that people that are, have severe disease, and the people that have mild disease are equally likely to spread infection. 

And we know that asymptomatic people, that's people before they get sick, can spread the infection. That's why PPE, or personal protective equipment, is so crucial. When you wear a mask, it may protect you somewhat. But if you're the one who has the infection, you may be spreading it to someone else before you're sick. 

So the way we protect each other is by keeping distance, by wearing masks, by washing our hands, by having work processes that allow some people to work at home or not congregate in workplaces 一 all the things that we're getting accustomed to doing out in the world. 

How likely are asymptomatic people to spread the infection? They're very likely to spread the infection. That's why we have so many cases out in the world. When we open up 一 so as Santa Cruz County and Santa Clara open up so more people can congregate, we will see increased cases, particularly if people don't get used to the idea, how to do this well. 

Santa Cruz County, Santa Clara County have done a fabulous job of stay at home. And as we go out in the world, I'm hoping we do a fabulous job of protecting each other. We can do that together. 

The other question is how effective is social distancing and mask wearing and lowering transmission rates? We know it works well. Every time we don't do it, we see a surge. Those of us in health care see it first. 

For the most part, the cases that we see are the cases that are documented with testing. But we all know that testing has been fairly limited because of the lack of availability of tests in our country. 

So we have a lot of people that do not have testing but probably have COVID. So the better we are at protecting from those people that have COVID but are not tested, the better off we all are. 
[MUSIC]
KMG: Please send us your COVID questions. We'll try to answer them in our podcast, newsletter and website. Email us at [email protected]. Or take our COVID survey, at santacruzlocal.org/coronavirus.
Sign up for our email newsletter at santacruzlocal.org. We'll put a link in our show notes.
And if you find our work valuable, sign up for a membership. We can't do this work without member support. Sign up at santacruzlocal dot org SLASH membership.
[MUSIC]
Thank you to all our members. Thank you especially to our Guardian level members: Chris Neklason, Patrick Reilly, Elizabeth and David Doolin, and the Kelley Family.
Thanks to Trimpot for the music.
I'm Kara Meyberg Guzman.
Thanks for listening to Santa Cruz Local.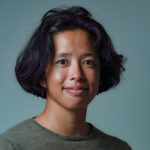 Kara Meyberg Guzman is the CEO and co-founder of Santa Cruz Local. ​Prior to Santa Cruz Local, she served as the Santa Cruz Sentinel's managing editor. She has a biology degree from Stanford University and lives in Santa Cruz.