SANTA CRUZ >> To stem the spread of the coronavirus, Santa Cruz County Health Officer Gail Newel ordered residents to stay in their homes for three weeks and not leave unless necessary. The mandate starts early Tuesday. It follows six Bay Area counties with similar measures.
Santa Cruz County had 11 coronavirus cases as of Monday afternoon, nine confirmed by testing and two presumed because they have symptoms and were close to known cases, Santa Cruz County Health Officer Gail Newel said at a news conference Monday. Results are pending for many more tests, she said.
"We have been severely limited by the inability to provide testing, and suspect that the number of cases is far higher than 11," Newel said. "It will take each and every one of us to protect our community." 
 Newel said, "Community transmission is occurring at a moderate risk in Santa Cruz County. Global examples have indicated that we should expect to see a doubling of cases every six days, unless we take measures. This would result in a steep curve of disease transmission. It will take each and every one of us to protect our community."
The order starts 12:01 a.m. Tuesday and lasts through April 7. Residents can only leave their homes for "essential activities" such as medical appointments and grocery shopping.
Coronavirus is primarily spread through respiratory droplets when a person comes in contact with a sneeze or cough from an infected person, according to the Centers for Disease Control and Prevention. Coronarvirus symptoms include coughing, fever and shortness of breath. CDC leaders also have said that people who do not show symptoms might spread the virus, although that is not the primary source of transmission.
During Santa Cruz County's 3-week lockdown, people are allowed to exercise outdoors, as long as they stay 6 feet away from each other. People are advised to wash hands frequently, cover coughs and sneezes, clean frequently-touched equipment and do not shake hands.
"These extraordinary measures are necessary to meet the challenge in front of us," County Administrative Office Carlos Palacios said. "We will come together as a community. I urge everyone to follow these measures closely."
The emergency department at Dominican Hospital in Santa Cruz was not full Monday afternoon.
People with flu-like symptoms have been advised to stay home if their symptoms are mild. If symptoms worsen, people should call their provider before coming to the clinic, to make arrangements for assessment and testing in a way that limits exposure to others. Those who don't have a provider can call 211 for service.
Because of the way the virus has spread elsewhere, quarantining people who are not well is a way to help the medical system from becoming overloaded with patients.
Why is this happening?
The Bay Area is one of the state's hot spots for COVID-19 cases. In Santa Clara County, there were 138 COVID-19 cases and two deaths as of Sunday evening. Santa Clara County is the epicenter of Bay Area's outbreak, Santa Cruz County Health Officer Gail Newel said.
San Francisco, Santa Clara, San Mateo, Marin, Contra Costa and Alameda counties also issued three-week shelter-in-place orders Monday afternoon.
Santa Cruz County is a few days behind Santa Clara County in disease activity, and has similar per capita rates of spread for COVID-19, said Newel.
"So now is the time to take action. What we're trying to protect is the healthcare delivery system," Newel said. "We can't allow it to become overwhelmed or the consequences for all of Santa Cruz County residents will be difficult. This is true whether you have coronavirus or not. It's best that we act now and take aggressive action, than to be too slow and allow this disease to overwhelm us. We would rather overreact than underreact."
The order falls under state law and county leaders plan to enforce it, said Santa Cruz County Supervisor Ryan Coonerty in a phone interview Monday.
Does that mean police will issue tickets?
"I think it depends on the kind of action taken, but we'll be coordinating with our county health officials and public safety to make sure that people are complying with these laws," Coonerty said. "As the governor said, we're not creating a police state. We're putting this information out there and believing that people will do what's right."
Newel said the order is temporary and subject to revision. 
"There is a lot of fear and anxiety in our community. And fortunately, for the vast majority of us, COVID-19 does not pose a serious threat," Newel said. "In most cases, the disease is mild, and most people will recover. However, for a small percentage of our population, our elderly and medically-fragile residents, this order is about protecting them. It's' about saving lives before the virus can threaten them."
What are the lockdown rules in Santa Cruz County?
Among the rules:
At all times and within reason, people must stay 6 feet away from each other outside their homes.
All business must cease, except "essential" business. Essential business include: healthcare, grocery stores, farming, media, gas stations, hardware stores, plumbing, laundromats, restaurants that deliver food, and businesses that supply products that allow people to work from home. (See link for full list.) 
Schools must allow remote learning, and allow for 6 feet of space between people.
All gatherings of any size are prohibited outside of homes.
All non-essential travel is prohibited. People riding the bus must stay 6 feet away from each other.
Homeless people are exempt from the order, but are encouraged to seek shelter.
---
Get informed, find resources, learn how to help
---
What questions do you have about the local response to the coronavirus?
---
City services
Santa Cruz city authorities said that essential services such as police, fire and garbage collection will continue during the lockdown.
Santa Cruz Public Libraries are closed through March 31.
"Our priority, first and foremost, is the health and welfare of the Santa Cruz community," City Manager Martin Bernal said in a statement. "We know that social distancing works and that these operational changes will help slow the spread of coronavirus in our community," Bernal said.
"The Santa Cruz community is compassionate, caring, and resilient. Together, the city and its residents, businesses and neighbors, will persevere through this epidemic and protect our community."
Santa Cruz city parking meters and garage parking fees will not be enforced until March 31, according to city officials.
Santa Cruz City Council meetings' frequency and length will be "minimized or postponed," city leaders wrote in a statement Monday.
Times like these need reliable local reporting. We want everyone in Santa Cruz County to be informed about how to limit the spread of the coronavirus. Our work is free, but we need your support. Become a Santa Cruz Local member now.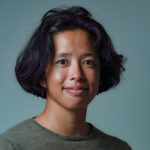 Kara Meyberg Guzman is the CEO and co-founder of Santa Cruz Local. ​Prior to Santa Cruz Local, she served as the Santa Cruz Sentinel's managing editor. She has a biology degree from Stanford University and lives in Santa Cruz.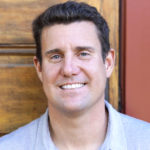 Stephen Baxter is a co-founder and editor of Santa Cruz Local. He covers Santa Cruz County government.