SANTA CRUZ >> On the heels of two confirmed coronavirus cases in Santa Cruz County, county leaders unanimously ratified a local health emergency Tuesday and advised residents age 60 and older to take special precautions.
The health emergency status positions the county to be reimbursed by state and federal governments for some of its response to the coronavirus. The Santa Cruz City Council unanimously passed a similar local emergency declaration at its meeting Tuesday. The declaration allows the city to similarly seek aid and reimbursement.
Santa Cruz County Health Services Agency Director Mimi Hall said residents age 60 and older and those with underlying conditions like diabetes are more at risk for serious complications or death from coronavirus. Among the county's "social distancing" guidelines released this week:
People age 60 and older should limit outings and not attend gatherings of 50 or more people
Event planners should consider cancellation or have hand-washing capabilities for events with 50 or more
Frequently touched surfaces like counters and rails should be disinfected often
Families should prepare for potential school closures and working from home if possible
"These guidelines are intended to ensure that across our entire community we reduce any opportunity for transmission," Hall said Tuesday.
Spreading globally since January, coronavirus symptoms include fever, cough and shortness of breath, according to the Centers for Disease Control. It can spread between people when droplets from a cough or sneeze are inhaled. It can also spread from surfaces like door handles to a person if they touch their mouth or nose.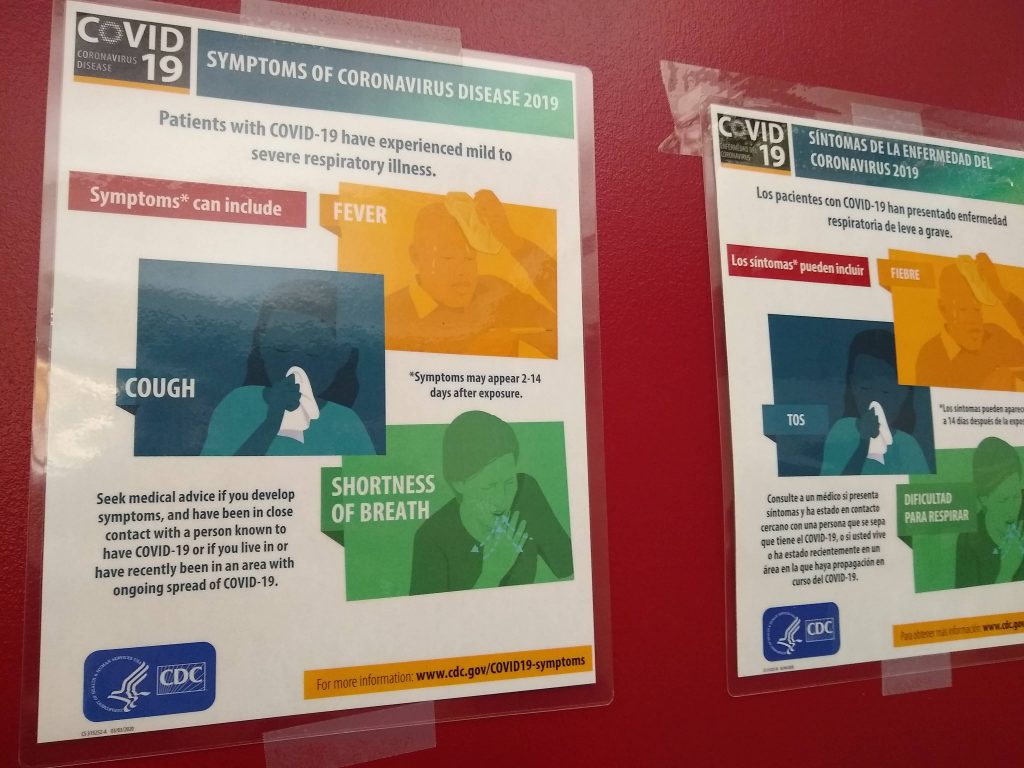 Santa Clara County had 43 coronavirus cases and one related death as of Sunday. California had 114 cases and two deaths in the state as of Tuesday, Hall said.
"Because of the circumstances and our proximity to Santa Clara County where there's a rather large outbreak, we have been advised by [the] California Department of Health and CDC (Centers for Disease Control) to launch our response as if we have community spread ー even though we don't have confirmation yet. So that's what we are doing," Hall said.
Hall said Santa Cruz County's two cases are directly related to their travel outside the county, rather than from person to person within the county. 
Santa Cruz Fire Chief Jason Hajduk said in an interview that residents may see changes in responses to 911 calls. The goal is to limit responders' exposure to the virus and any quarantines they might face as a result.
"We are going to go for those critical calls ー someone not breathing, cardiac arrest, severe difficulty breathing," Hajduk said. "And if it has a component of COVID-19, we will respond."
Calls may be triaged, and less urgent calls might receive a smaller or slower response, he said.
Local hospitals also have a limited capacity for people who are infectious, Hajduk said.
"This is a time for thoughtful action, not for panic. And really, truly that's what it is. So there's a lot of very simple things that people can do to minimize impact to themselves," Hajduk said. "And really what the county health officer is trying to do is put a check in place for the next two weeks to really minimize that spread, and minimize that huge spike, and flatten out that curve of the number of infected people, so we don't overwhelm the community. We don't overwhelm the health system."
Other county recommendations:
Wash hands frequently and properly
Sick people should stay home from work and school. People with flu-like symptoms should quarantine for two weeks
Healthy people should not wear or hoard face masks because supplies should be saved for the sick
Hall said the social distancing guidelines are meant to protect the most vulnerable.
"We're keeping the amount of circulating virus in our community really really low, so that those people who may not have a choice and are more at risk are protected," Hall said.
The two confirmed coronavirus patients in Santa Cruz County are "in isolation and recovering," county spokesman Jason Hoppin said Tuesday.
County health officials said they have been inundated with calls from event organizers and school leaders who have asked whether they should cancel events. Hall referred them to the social distancing guidelines.
Health officials said residents can text COVID19 to 211211 for text updates on the county's coronavirus situation. There is also a conference call with county health leaders from 8 to 8:25 a.m. Tuesdays. Email [email protected] for conference call information. 
School responses
Elementary and secondary school closures are up to school administrators rather than the county.
School closure, "will be a measure to be taken if one student, teacher or staff member tests positive for COVID-19 (coronavirus) and exposed others at the school," according to a statement Monday from the Santa Cruz County Office of Education.
"The length of time of the closure will be based on the risk level as determined by the local public health officer, though it is expected that such closure would be for a minimum of 14 days."
Hall, the county health director, said if a student is confirmed with a coronavirus case, then the county health officer will recommend a suspension of classes.
"We are asking everyone to be ready. Don't wait for government or your employer or someone to tell you what to do," Hall said.
UC Santa Cruz heads online
UCSC leaders said Tuesday that classes would take place online only from Wednesday through April 3, at which point further closure decisions will be made.
Laboratory and studio classes will remain in person, but winter quarter final exams will not take place in person, according to a statement from UCSC spokesman Scott Hernandez-Jason.
Although there will be no classes, the campus will remain open including dining halls, research offices and health offices.
"While the campus will remain open, we encourage all students who are able to do so return to their permanent residence and continue their studies remotely through April 3," said Hernandez-Jason. "We know this is not possible for all students, however reducing the number of people on campus will increase the safety of all, and allow those who remain on campus to better practice social distancing."
Campus leaders cancelled or postponed all campus-sponsored events with plans for more than 50 people, Hernandez-Jason said. "We understand that implementing these changes with such limited notice may be challenging and disruptive, and we appreciate your patience and cooperation."
More information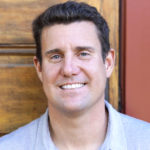 Stephen Baxter is a co-founder and editor of Santa Cruz Local. He covers Santa Cruz County government.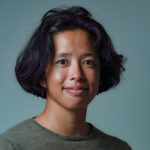 Kara Meyberg Guzman is the CEO and co-founder of Santa Cruz Local. ​Prior to Santa Cruz Local, she served as the Santa Cruz Sentinel's managing editor. She has a biology degree from Stanford University and lives in Santa Cruz.