SANTA CRUZ >> A compulsory registration program for rental housing in the city was delayed Tuesday by a tied Santa Cruz City Council vote.
The registry could collect data on rent amounts, changes in rent, non-renewals of leases and notices to quit, tenancy duration, types of leases and data related to UC Santa Cruz's influence on the rental market, according to the staff report.
Santa Cruz Mayor Justin Cummings and Councilmember Sandy Brown proposed the program. With Councilmember Drew Glover absent, the city council locked in a 3-3 tie with Cummings, Brown and Councilmember Chris Krohn for the proposal, and Vice Mayor Donna Meyers and Councilmembers Martine Watkins and Cynthia Mathews against it.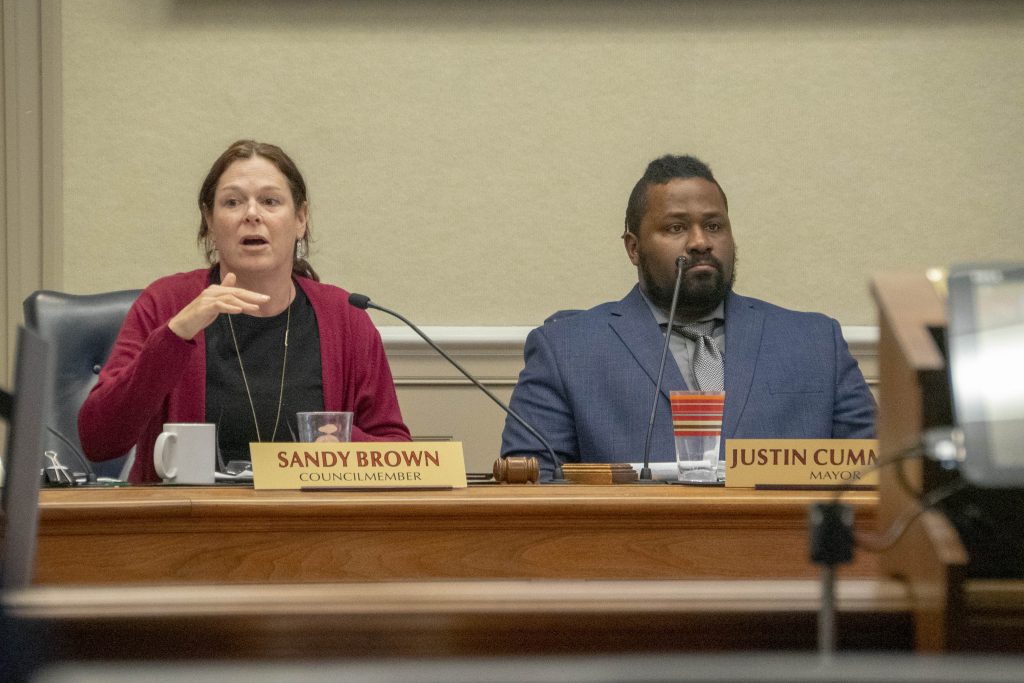 The item will be heard at a future meeting to be determined.
Details are still unclear, for example, whether mobile homes, owner-occupied units, or subleases would be included. It's also not clear what the penalty would be for failure to register. City staff will seek public input on what types of data to collect and what will be made public.
Cummings and Brown want to create a complete, trustworthy data set of rental housing in the city, as well as identify trends and changes and inform policy, according to the staff report.
Some landlords who spoke in opposition of the proposal Tuesday said they didn't see the need for a rental registry since some data is available on Zillow and Craigslist.
Lynn Renshaw is a landlord of one home and the chairwoman of the political committee Santa Cruz Together. It advocated against the Measure M rent control ballot measure in 2018 and now supports the recall of two councilmembers. She called the registry proposal "overreaching" and invasive" and said she worried about what the data would be used for.
Several attendees spoke in support of the proposal. They cited a lack of detailed data to guide future policies related to the city's rental market.
Cummings said he supported the proposal because he wants to create policies that are based on data.
"If we continue to not have data on what's happening with renters in our community, we're going to continue to see our community divided," Cummings said. "And as we continue to see the university grow and as we continue to see the impacts potentially from the tech community growing over the hill, we're going to see that influence on our community. And as we continue to see those pressures, our community is not going to get any better."
The city council also considered a similar proposal for a rental housing data collection program in August that failed. That proposal called for a voluntary online survey of tenants and landlords. They'd answer questions on rents, changes in rents, and reasons for changes in rents. The survey also would've looked at evictions, and types of rental housing.
At the time, the city staff did not recommend making the survey mandatory. They cited the divide in the community in the wake of Measure M, a failed ballot measure that would've created rent control and stricter eviction rules in the city. The staff were worried that a mandatory program would deepen the divide. They also didn't see an efficient way for the city to enforce participation. The staff wanted to start with a voluntary pilot program so the staff could learn how to best administer a rental registry.
Instead of moving forward with that proposal, the city council assigned Cummings and Brown to committee to look into rental data collection options.
Cummings and Brown proposed a mandatory program in part because two similar voluntary rental registries in Mountain View and Southern California have lacked participation. They also want to hire an outside software vendor to administer the program to ease the burden on city staff. An initial quote from the company 3Di estimated $77,000 for the first year and $42,000 annually thereafter.
Landlords would be charged a fee to cover the city's costs for this program.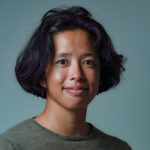 Kara Meyberg Guzman is the CEO and co-founder of Santa Cruz Local. ​Prior to Santa Cruz Local, she served as the Santa Cruz Sentinel's managing editor. She has a biology degree from Stanford University and lives in Santa Cruz.