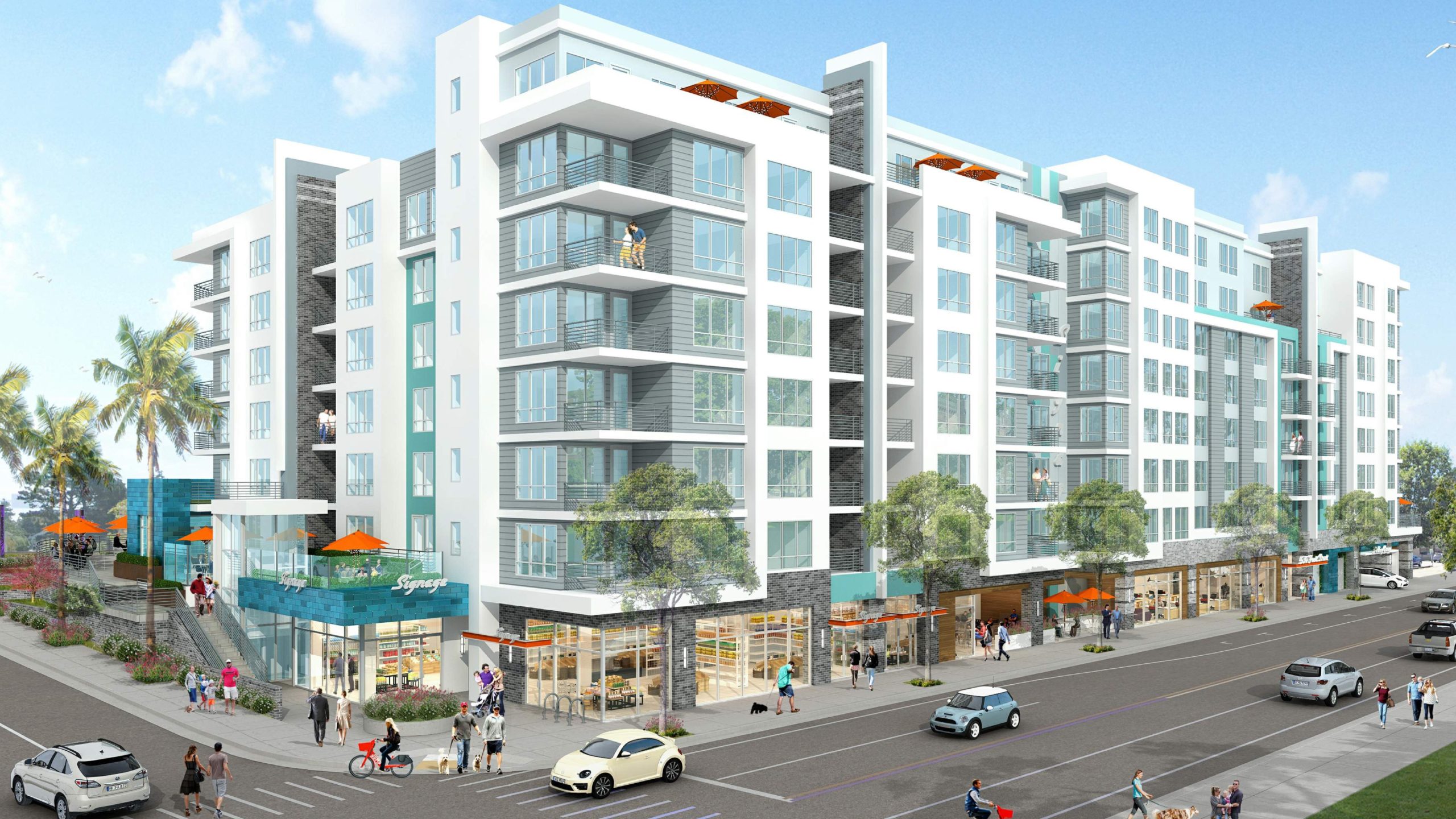 A seven- and eight-story, 276-unit rental housing complex is proposed at Front Street and Soquel Avenue in Downtown Santa Cruz. (Swenson Builder)
Last updated: April 2023
Project name: 530 Front St., Santa Cruz
Read about other notable projects on Santa Cruz Local's Housing and Construction resource page.
Location: Corner of Soquel Avenue and Front Street in the former Wells Fargo home mortgage building.
Status: The Santa Cruz City Council approved the project at its meeting on April 25, 2023.
Developer: Swenson Builder
Project description:
Total residential units: 276 units including 169 studios, 102 one-bedroom units, and 5 two-bedroom units. All units will be rentals.
Affordable units: Twenty-eight units are expected for "very low" income renters and nine units for low-income renters. Income limits are set by the state annually.
Height: The buildings are seven and eight stories up to 89 feet.
Details: The project calls for two wings that are eight stories and another wing that is seven stories. It includes:

A rooftop garden and two private courtyards for residents.
A ground-level garage with an electronic stacking system for 181 cars.
Residential parking space for 372 bikes in private storage lockers and a communal storage space.
An outside bike rack for visitors with six spaces.
Nearly 7,000 square feet for businesses and a restaurant.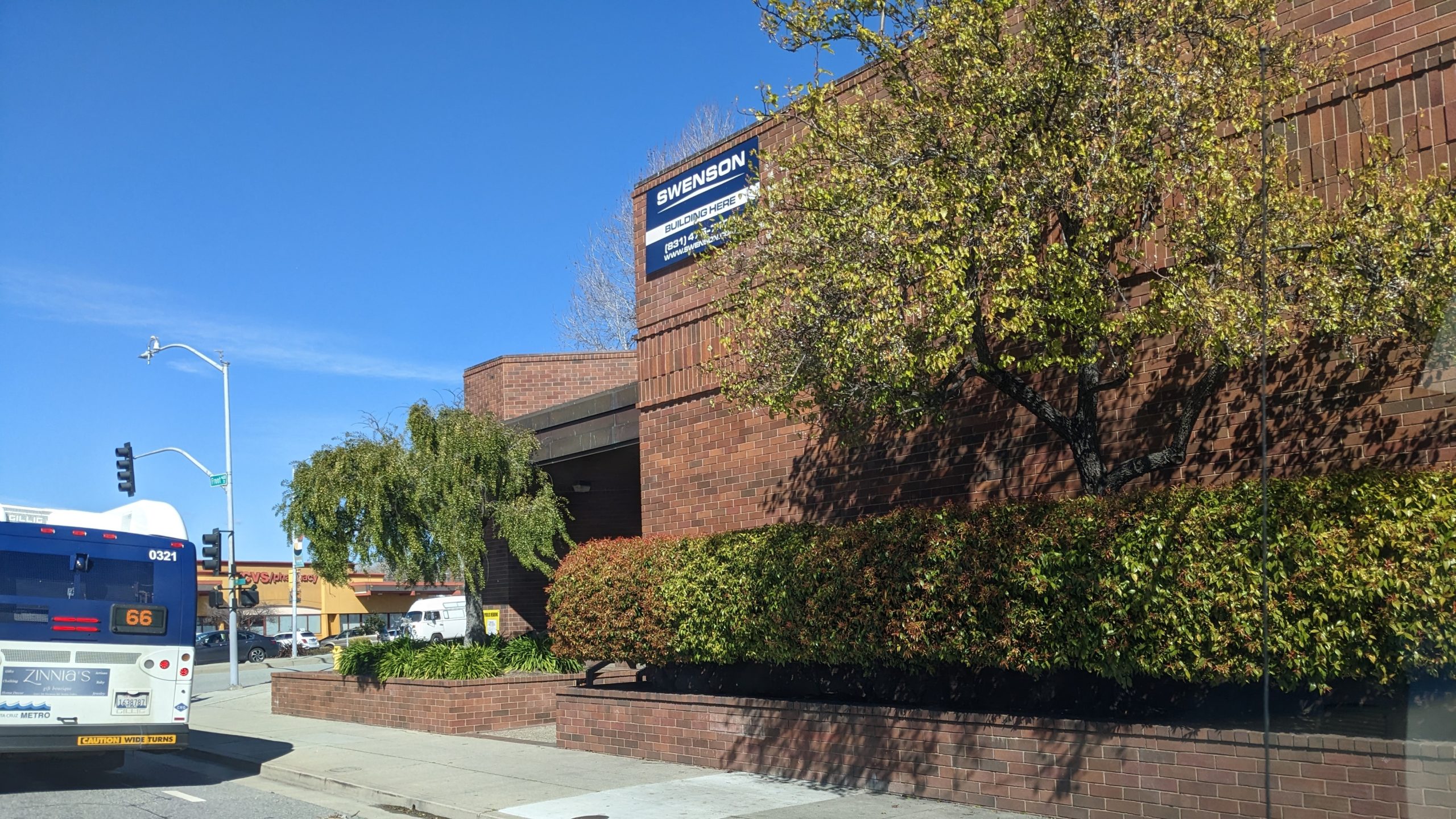 A Wells Fargo home mortgage bank was at 530 Front St. before its proposed redevelopment. (Stephen Baxter — Santa Cruz Local file)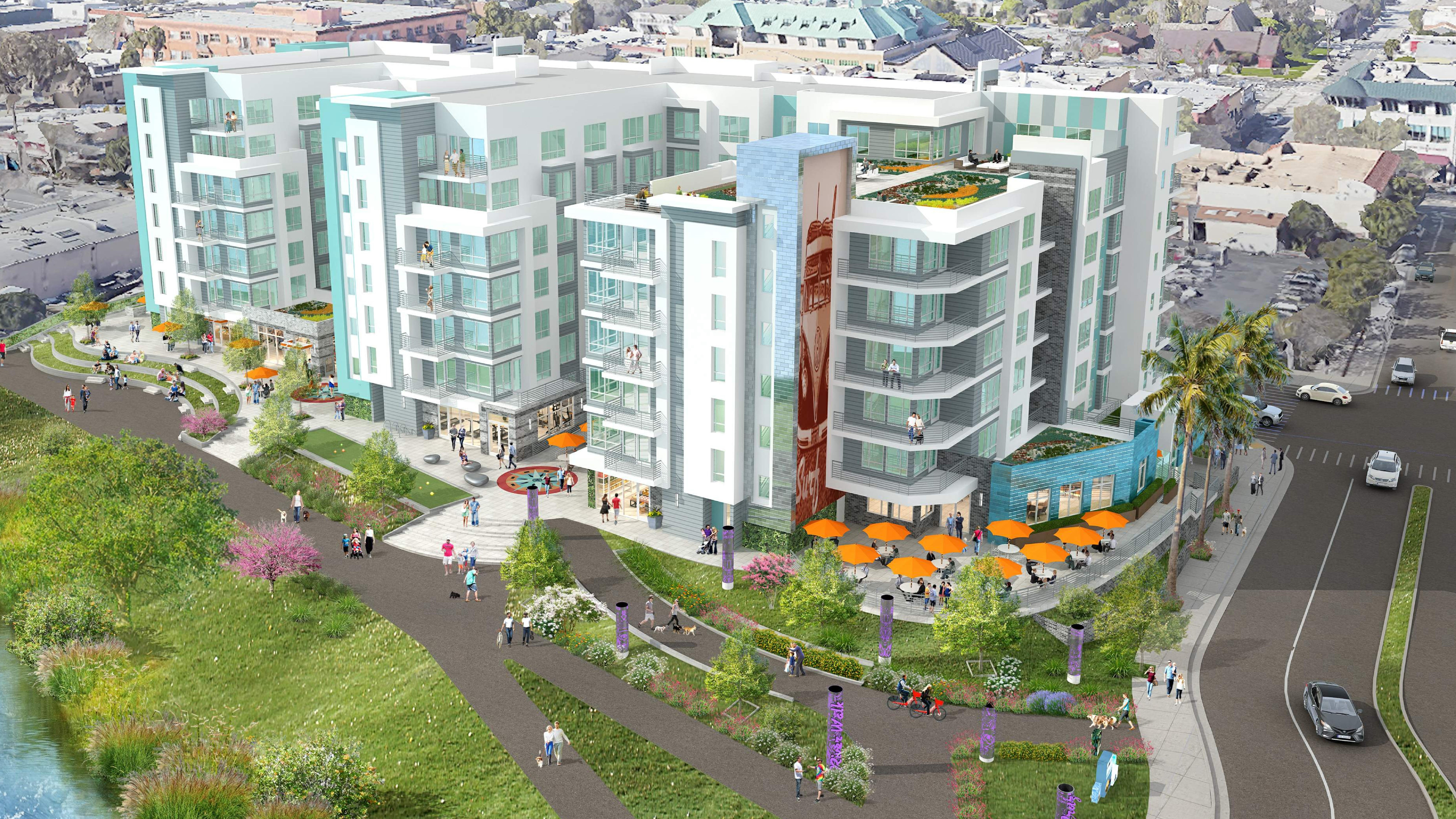 The planned development includes a landscaped area adjoining the San Lorenzo River levee with public seating, a bocce ball court and a terraced lawn. (Swenson Builder)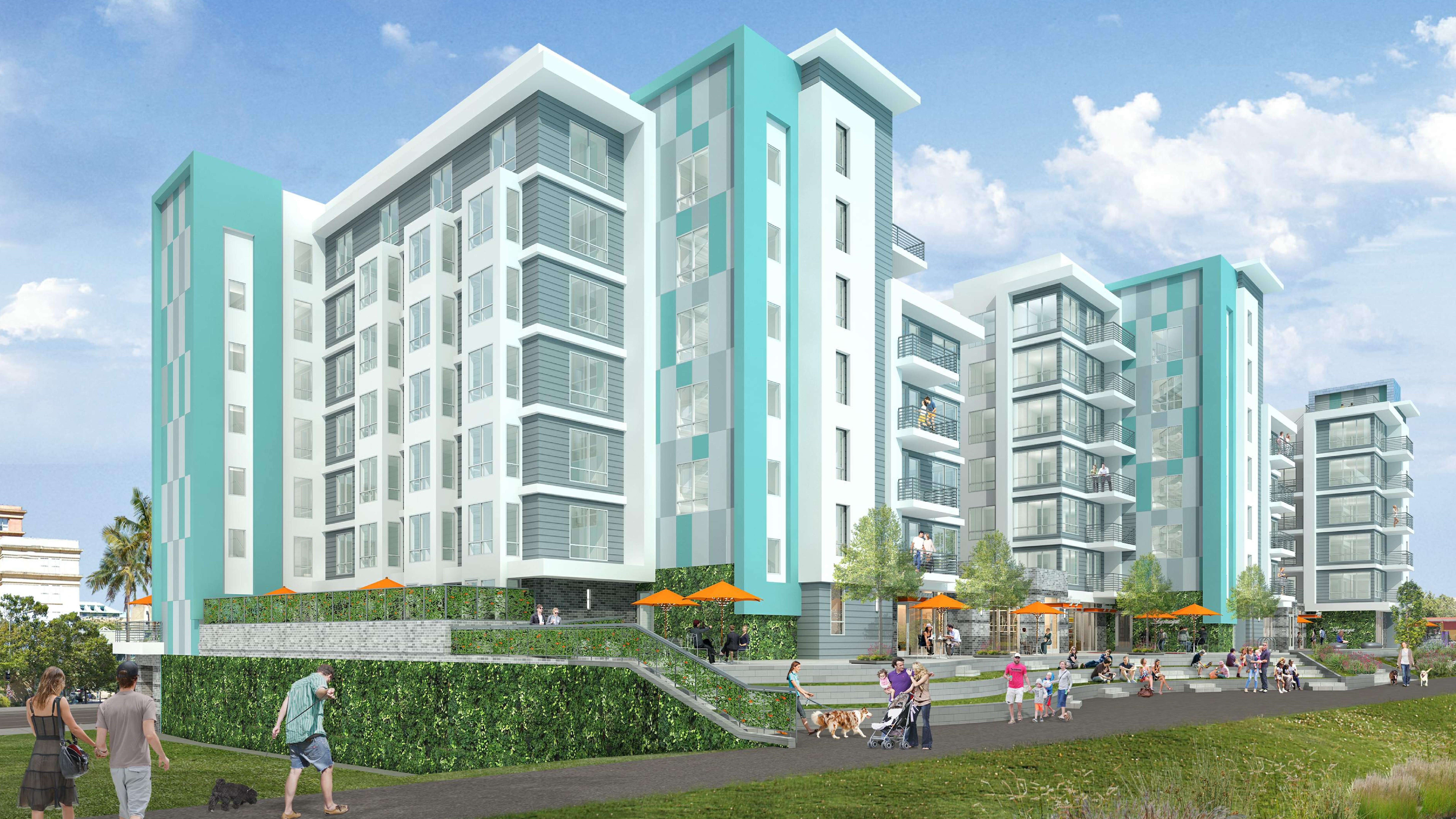 A planned eight-story building at 530 Front St. would include a public deck. (Swenson Builder)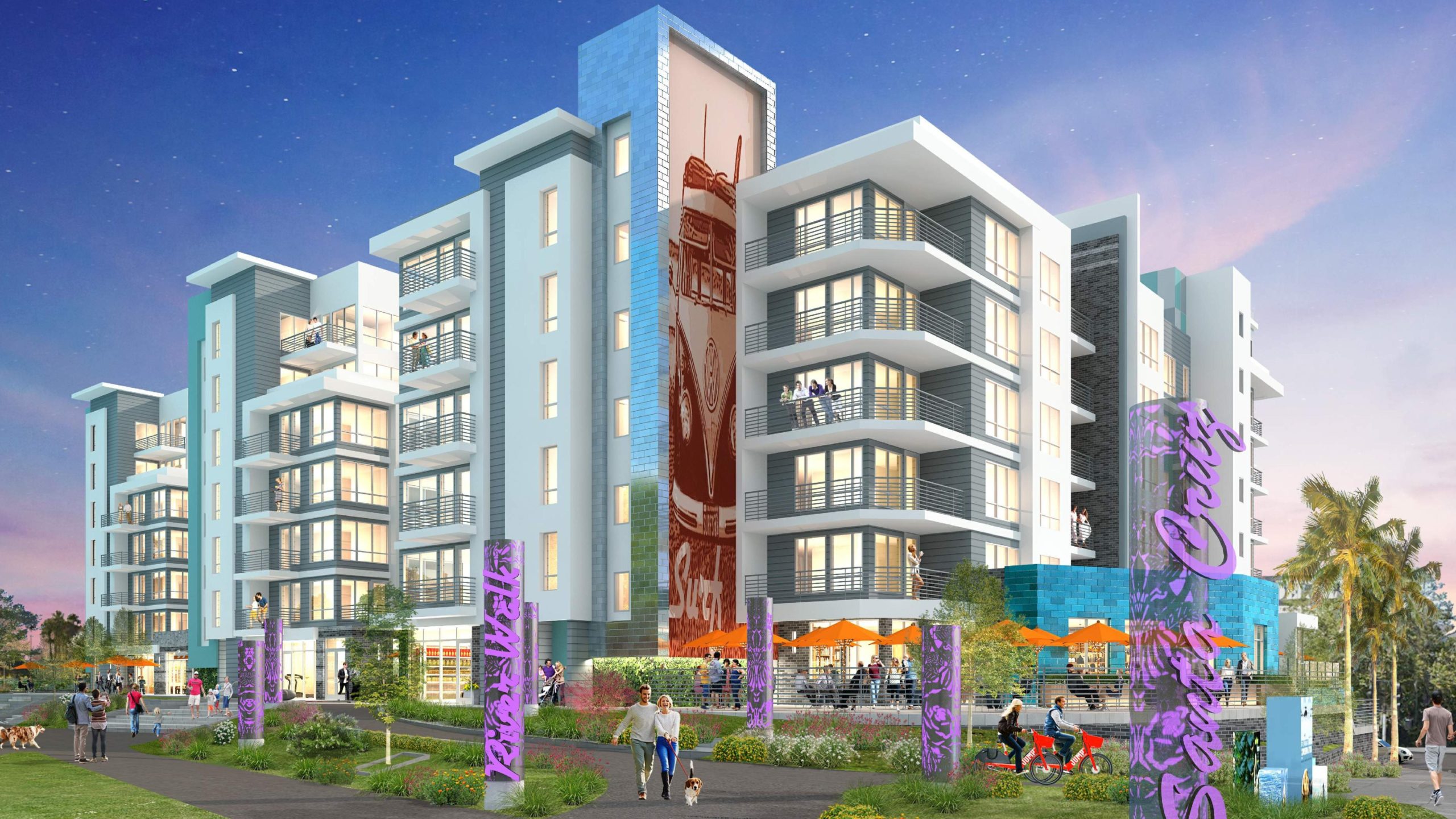 A rendering shows pedestrian and bike paths to connect with the Santa Cruz Riverwalk. (Swenson Builder)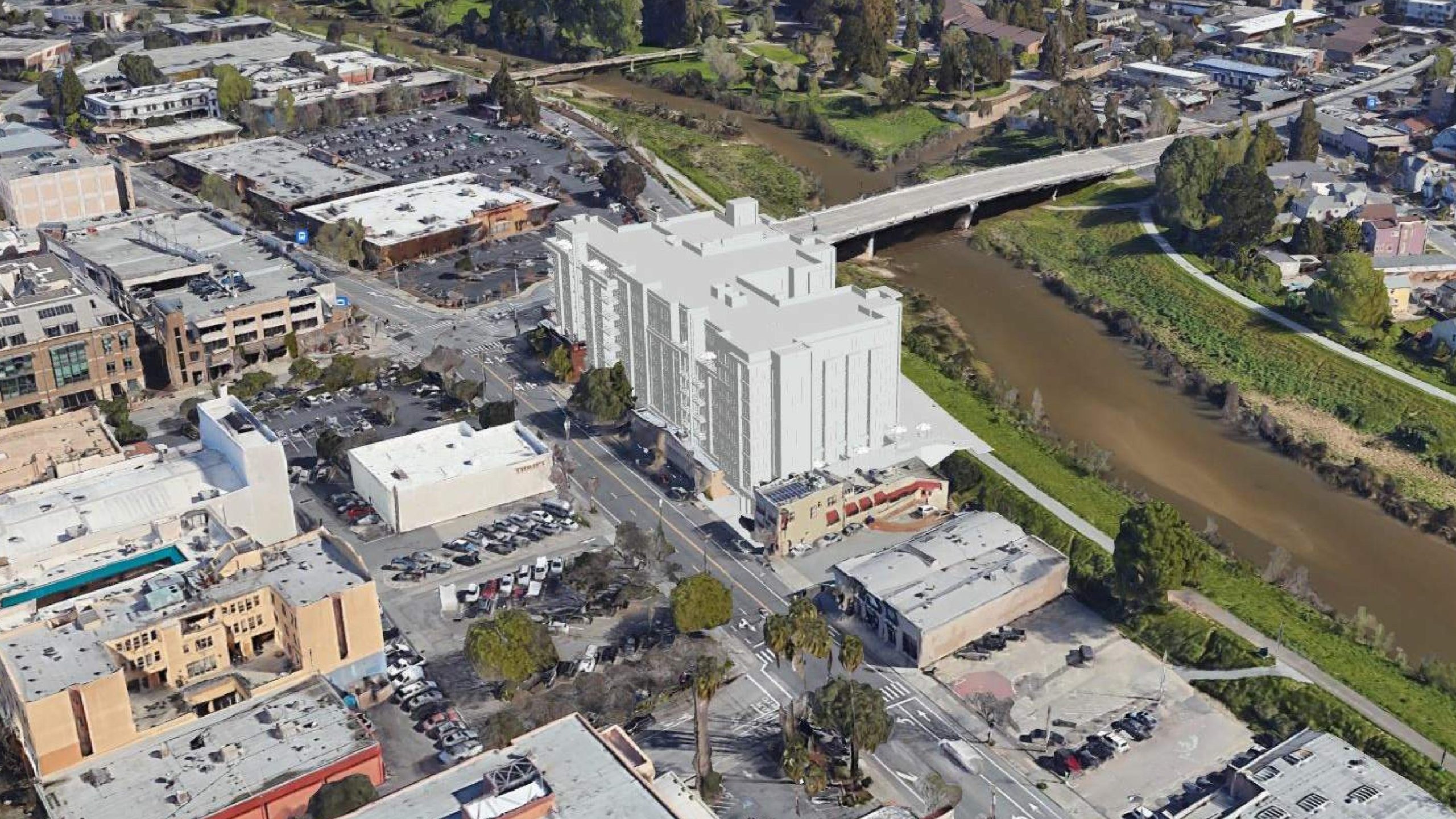 A rendering shows a proposed project at 530 Front St. in Santa Cruz. (Swenson Builder)
Read more:
How to make your voice heard: