Santa Cruz Local newsletter brief for the week of Nov. 20
Scotts Valley Fire ballot measure heads toward loss
Measure W asked Scotts Valley voters whether bonds should be sold and taxes collected from property owners to build a new, earthquake-safe fire station in Scotts Valley. (Tyler Maldonado — Santa Cruz Local file) 
Nov. 17 results for Measure W in Scotts Valley showed a narrow loss, with less than 66.7% of the vote required for adoption. Election Day for Measure W was Nov. 7. 
Yes: 3,231votes (66.4%)

No: 1,635 (33.6%)
Final totals are expected Nov. 27, said Santa Cruz County Clerk Tricia Webber.
Measure W asked voters whether bonds can be sold and money collected from Scotts Valley property owners to help pay for a new, earthquake-safe fire station for the Scotts Valley Fire Protection District. The new station would replace the fire station at 7 Erba Lane.
—Stephen Baxter
Learn about membership
Santa Cruz Local's news is free. We believe that high-quality local news is crucial to democracy. We depend on locals like you to make a meaningful contribution so everyone can access our news.
Learn about membership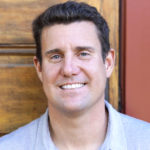 Stephen Baxter is a co-founder and editor of Santa Cruz Local. He covers Santa Cruz County government.